Design/Architecture / Global
Design/Architecture
Briefing
A cot made from sustainable Brazilian wood, a colourful nursery in Finland and a bank that's breaking the mould in Denmark
Teak that
Switzerland —
FURNITURE
To complement the building design of the Swiss Pavilion at this year's Shanghai Expo, Basel-based Inch Furniture has designed a new six-piece furniture collection. Made of teak and steel, the tables and chairs are produced at craft schools in Indonesia, where the founders once lived.
inchfurniture.ch
---
Danish firm 3xn's head office for Middelfart Savings Bank is a new landmark on the island of Funen. Openings in the roof filter light through all three levels of the 5,000 sq m building and ensure views of the sea. Cafés and boutiques lie on the spacious ground-floor plaza. "It's more than a bank, it is a social stage for the small town [of Middelfart]," says 3xn's Kim Herforth Nielsen.
3xn.dk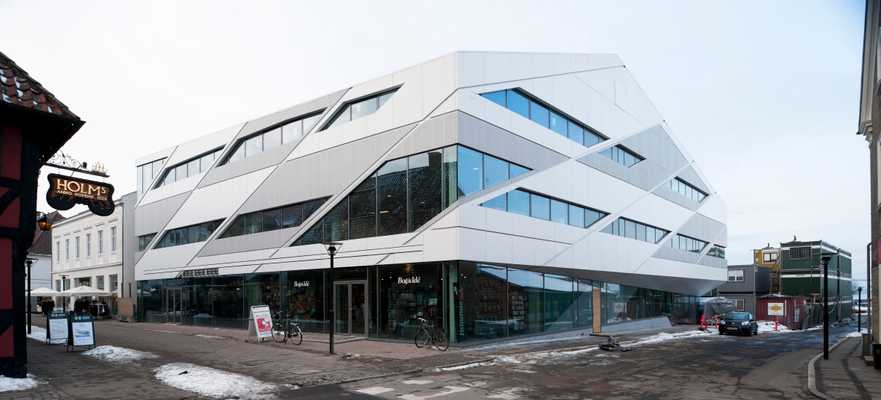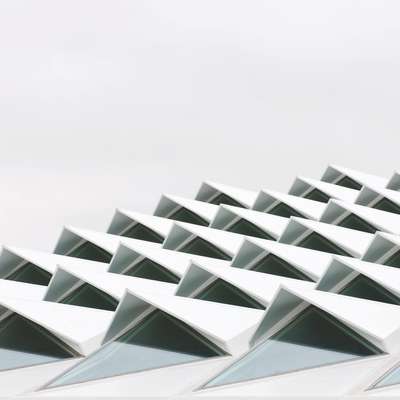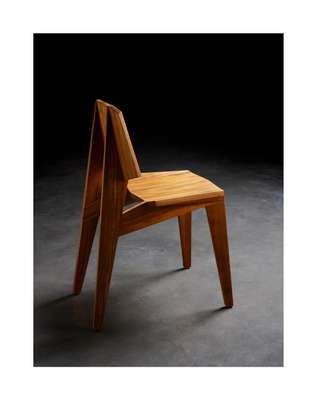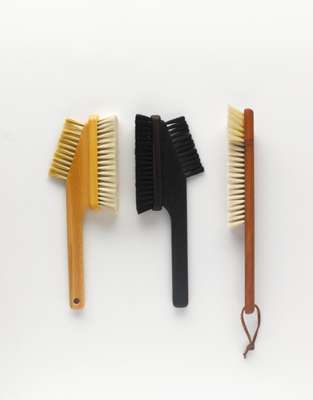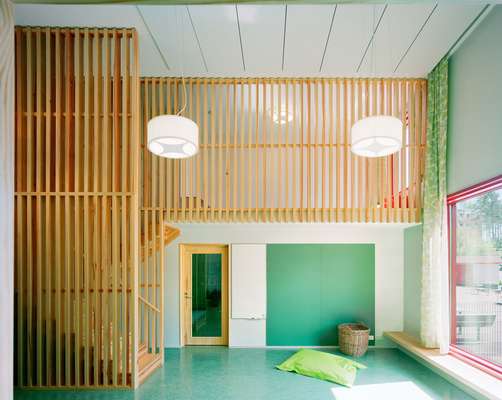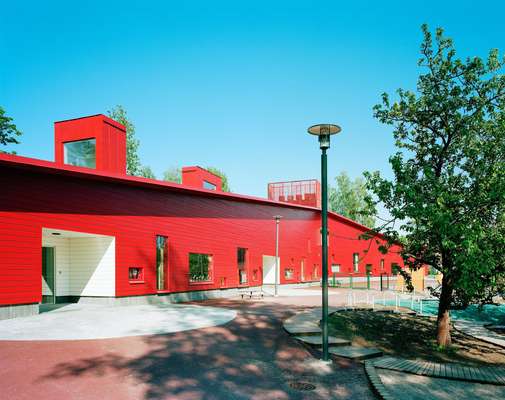 ---
Rest assured
Brazil —
FURNITURE
From an 800 sq m workshop, Brazilian furniture designer Juliana Huss uses traditional carpentry techniques to create bespoke furniture from sustainable Brazilian woods. Her Berco cot is made of Freijó (a South American walnut) and a hand-woven natural fibre from India. "I designed this cot thinking about the pregnant form. It looks a little like a pregnant belly and the oval form is organic and cosy," she says.
llussamarcenaria.com.br
Colour play
Finland —
DAYCARE CENTRE
Architects AFKS made the best of a limited budget when designing this government-funded daycare centre in Espoo. The timber-slatted exterior was painted red, and towers with glass panels peep out from the roof, allowing light into the corridor. "We decided to give the building architectural personality by using colour," says co-founder Jari Frondelius.
afks.fi
---
Stroke of genius
Made in: Germany
Redecker
Third-generation family business Redecker has been making brushes since 1935. From dusters to cleaning brushes and more unusual ones for laptops and cobwebs made with the softest goat-hair, everything is handmade by skilled craftsmen from a workshop in Versmold near Bielefeld.
redecker.de
01
The wood is carved into shape then oiled or waxed.
02
Redecker's bristles are made from animal hair that is looped into place with a wire by a brushmaker.
03
Waterproof thermowood, used in some brushes, is baked in a kiln for a day.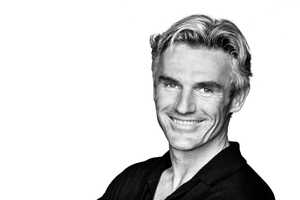 Q&A
Bobby Dekeyser
Chairman of Dedon
Germany
Bobby Dekeyser, the founder of furniture maker Dedon, has turned hotelier and teamed up with Daniel Borer, owner of Switzerland's Hotel Giardino, for his new venture, Dedon Places.
What is Dedon Places?
We're opening our first hotel, Dedon Island Resort in the Philippines called Siargao in December. We also have a chalet planned, a project in Africa and a hotel in New York or Hamburg.
What does Dedon Places offer?
On the island we only have 10 houses. It's very personal – you're not a guest, you're at home.
What's next for Dedon?
We have a furniture collaboration with Philippe Starck called Play and in July we're launching a 2011 collection in South Africa.