Property prospectus / Beirut
Mar Mikhael
Over the last few years, boutiques, architectural practices, bars and an arts centre have been set up in this Armenian neighbourhood but for many residents, old and new, the charm of Mar Mikhael lies in its authenticity and sense of community.
The long-forgotten (and therefore still authentic) Mar Mikhael neighbourhood is going through a momentous time. "I feel like we're on the cusp. It's the right time to be here," says Diane Raggi, who joined the FAR architect studio in this largely working-class Armenian neighbourhood three years ago. Peppered with workshops and garages, it is now being rediscovered by young professionals. "Mar Mikhael is becoming Beirut's bobo neighbourhood," wrote a well-­informed estate agent in the Lebanese daily L'Orient le Jour. With prices still 30 to 40 per cent cheaper than in upmarket neighbourhoods such as Ashrafieh or Clemenceau, it's worth renting or buying here, though prices are rising fast.
Tucked away between the port and the Beirut River, Mar Mikhael is minutes away by car from the city centre, minus the traffic and noise. The French Mandate period buildings or the modernist developments of latter years are a clear calling for residents looking for a more local feel, now that nearby Gemmayzeh has been tarnished by an invasion of noisy bars and Ashrafieh, up the hill, is being disfigured by soulless tower blocks.
"For the last few years I lived in Ashrafieh but I had to find a new inspiring place to be," says another architect, Carole Massabki, who's about to move in and join some of Mar Mikhael's die-hard residents, who've been here for years and are reluctant to give it up.
---
North of downtown Beirut, Mar Mikhael is scattered with low-rise buildings dating back to the French Mandate, with pretty oriental features and colourful awnings. It's not overly dense, unlike nearby Jeitaoui, which means you might find a house with a view. Modernist landmarks include the Électricité du Liban headquarters and the Vendôme cinema, which, rumour has it, was recently bought by one of the sons of assassinated prime minister Rafik Hariri.
Mar Mikhael is home to a beautiful little shrine for "Our Lady of Tits" (Saydet al Bzez), near the Maronite church, where women go to make wishes. The Beirut railway used to pass through here too and in some areas you can still see the tracks. Recent interest in the neighbourhood has attracted big-name architects such as Bernard Khoury, who is designing a mid-size apartment block, to be completed in 2013.
---
Arrivals
Flights to Beirut
BMI and MEA – daily
Air France and MEA – daily
Lufthansa and MEA – daily
Emirates and MEA – daily
---
Karim Bekdache
Kassab Building, Madrid Street, + 961 1 566 323
Paris-trained architect Karim Bekdache's spacious furniture gallery specialises in pieces from the 1950s to the 1970s.
Liwan
Khanikian Building, 56 Madrid Street, + 961 1 444 141
The sister store to the original Paris shop, Liwan was the first boutique to open in Mar Mikhael a few years ago. Founder Lina Audi re-interprets oriental crafts including hammam towels and silk djellabas.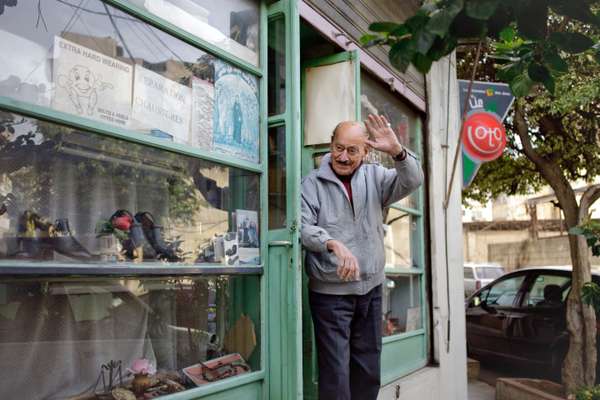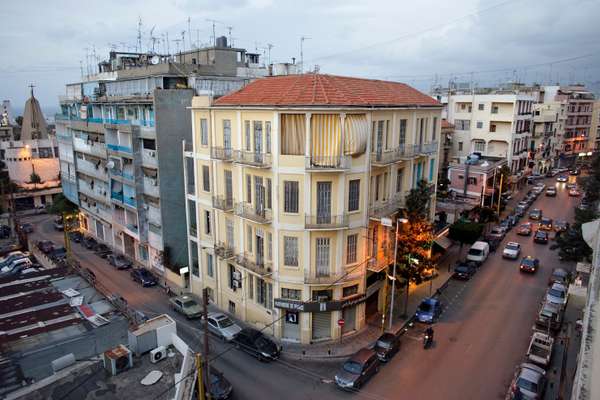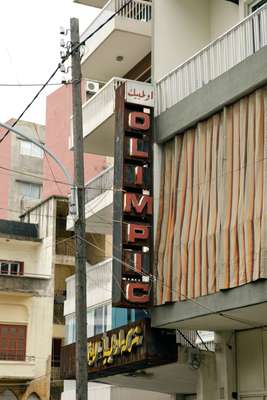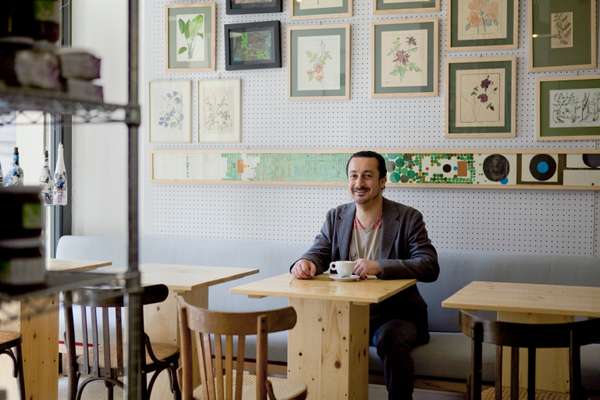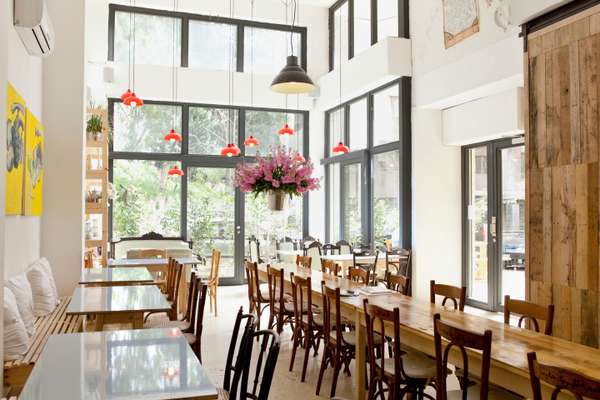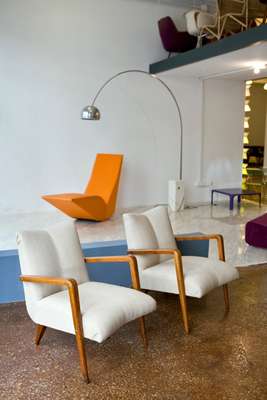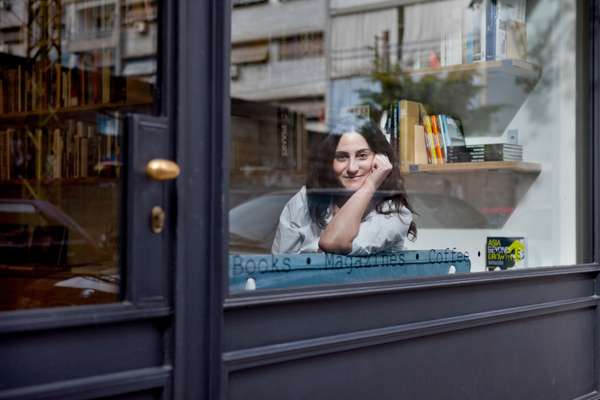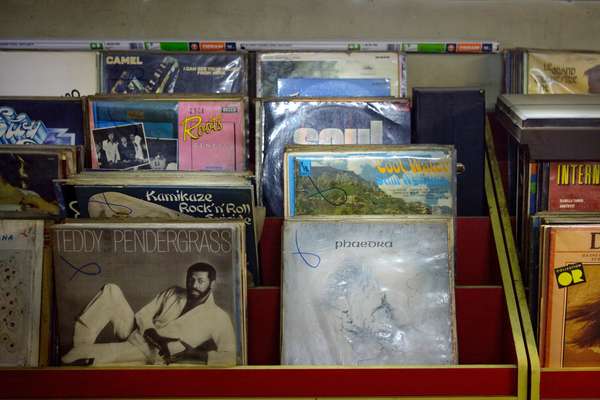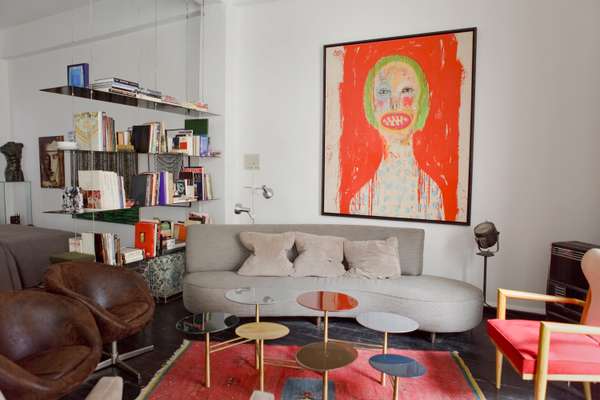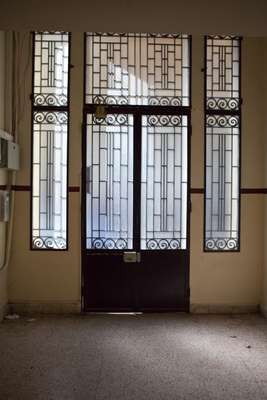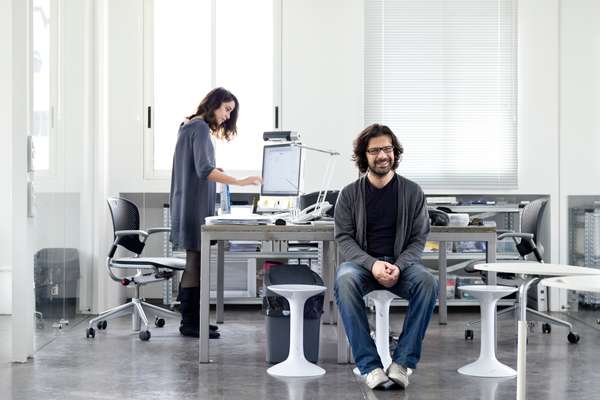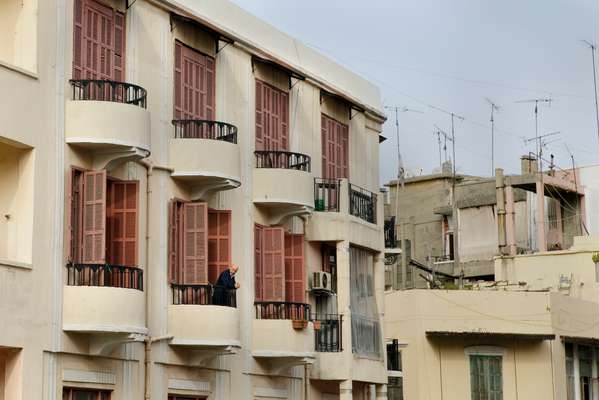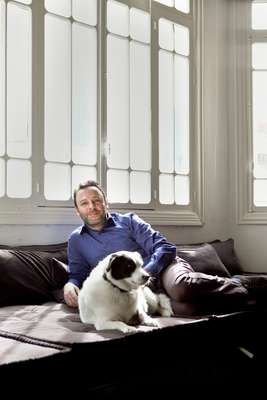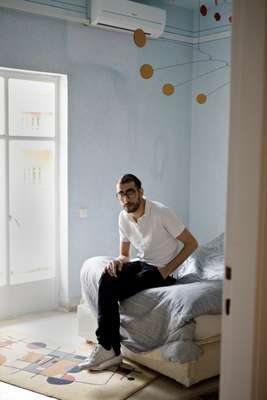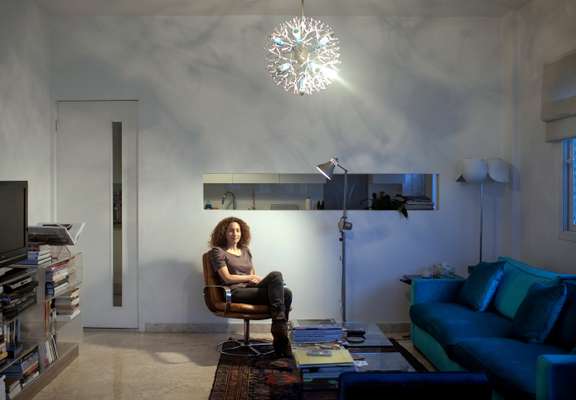 Madame Rêve
Tamraz Building, Armenia Street, + 961 1 565 545
Housed in a beautiful building dating from 1929 is this store and workshop selling costume jewellery made by two local designers, Lina Chammaa and Hala Mouzannar.
Papercup
Agopian Building, Pharoun Street, + 961 1 443 083
This is probably our favourite bookshop and magazine kiosk in Beirut (see issue 29).
Super Out
Nahr Street (near Port View Hotel), + 961 1 442 815
Roy Hayek's authentic 1970s store has an impressive collection of Arabic music records and cassettes.
WonderMark
Melik Semidian Building, Madrid St, + 961 70 473 350
Mark Mekhedjian is a Volkswagen Beetle fanatic. He collects them, restores them and sells them.
---
PSLAB
Nicholas Turk Street, + 961 1 442 546
More than 80 people work in this laboratory to create lighting solutions and products for site-specific projects. A new branch will open in Stuttgart.
FAR Architects
Saab Building, Nahr Street, + 961 1 563 405
Partners Karine Fakhry and Diane Raggi have been working together for five years in Mar Mikhael. In the neighbourhood, they've just completed Flipside, a bar that plays vinyl records.
Sarkis Shoes
Corner of Pharoun and Lamartine Street
Sarkis Tekirian is a sprightly 70-year-old Armenian cobbler – he's also a physiotherapist and was a national boxing champion, weight lifter and footballer.
Danielle Abi Saad
56 Madrid Street, Khanikian Bldg, + 961 3 150 760
Trained in New York, Dani teaches vinyasa style yoga in her home studio.
Coin d'art
Nahr Street, + 961 1 445 360
To get a painting or an antique Ottoman textile framed, Beirut's decorators come to Imad Abou Rizk's workshop.
98 Weeks
Chalhoub Building, Nahr Street. Open 15.00 to 19.00. + 961 3 417 321
Founded by cousins Mirène and Marwa Arsanios, 98 Weeks is an art organisation that favours city-focused art projects.
---
Tawlet Souk el Tayeb
Chalhoub Building, facing Spoiler Center on Nahr Street, corner of Anthurium flower shop, + 961 1 448 129
Opened last autumn by Kamal Mouzawak (see issue 9), founder of Lebanon's first farmers' market, Tawlet Souk el Tayeb ("the table of the tasty souk") has been a big attraction ever since. Every day, a producer or farmer from a different region comes to cook their local dishes in a buffet setting.
L'Osteria
Tyan Building, Nahr Street (near Saab showroom), + 961 1 566 175
Thomas Tabib is a former manager of the quasi-legendary Pacifico (one of the best post-war bars in Beirut). He opened his own bar/eatery in April 2009 with his Italian wife. A cosy wine and cheese place offering, among other things, Prosecco and Lebanese Syrah, it has become popular for a mid-week bite.
Saïd "al Masri"
Nahr Street (near Cilicie Pharmacy), + 961 1 654 471
This street-food vendor on Mar Mikhael's main road is famous for his manakish, a traditional Lebanese pizza with wild thyme and olive oil. Saïd "the Egyptian" delivers and if you're close enough you can yell your order from your balcony.
Behind the Green Door
Nahr Street (extension of Gouraud Str), near the Port View Hotel, + 961 1 565 656
At the border between Gemmayzeh's club district and the quieter Mar Mikhael, Behind the Green Door is the preferred hang- out of Beirut's Euro crowd, who like good music and don't necessarily want to order Cristal Champagne every night.
Flipside
Mar Mikhael Street (facing the Manar petrol station), + 961 70 526 625
This recent addition fits well with the neighbourhood. Flipside is devoted to celebrating the vinyl with eclectic selections from the 1950s to today playing every night.
---
Port View Hotel
Gouraud Street (opposite Électricité du Liban Building), + 961 1 567 500/722
Port View Hotel is perfectly located for exploring the area on foot. It's old-fashioned but cheap and attracts an interesting mix of guests, from musicians and filmmakers to political aides.
---
Buying an old building
Between $100,000-$150,000 (€73,000-€110,000) for a 100 sq m flat
Buying a new building
Between $250,000-$280,000 (€180,00- €205,000) for a 100 sq m flat
Rules and regulations are the same whether you are Lebanese or a foreigner. Prices are quoted in US dollars. "Just bear in mind that people don't always keep their word," says estate agent Nana Hamdan. "So if someone promises you something in the morning by the afternoon they might have changed their mind." Be prepared to act fast. A lawyer can make sure there are no irregularities or pending claims on the property and can obtain the certificate on which the sale will be based.
Legal fees: to be agreed with lawyer.
Registration duty including mutation taxes: 6.5 per cent of declared value.
Notary fees: 0.5 per cent.
Agent's fee: 2.5 per cent on each side (buyer and seller) or 5 per cent total.
Estate agents: Nana Hamdan, + 961 3 606 783 or Dimitri Anid, + 961 1 564 034
Setareh Shahbazi, 32, artist
"When I moved in, the flat looked like a piece of Swiss cheese. I renovated it just enough to make it liveable. I find the building really special. In the summer my housemate Franziska organises open-air movie screenings on our terrace. In our own way we've revived the now defunct cinema Vendôme just up the street."
Toufic el Zein, 47, gallery owner and designer
"I came here thanks to my neighbour, the photographer Nadim Asfar. This place was divided into two and needed to be rented with the store downstairs. It took seven months to redo. I have neighbours who come and bring me a plate of whatever they've just cooked."
Caline Chidiac, 35, DJ and public relations for Nada Debs design
"With galleries and young people moving in I think we're very lucky to witness the rebirth of the neighbourhood. The combination of the old tenants who've lived here for 50 years and the new trendy types is priceless."
Malak Beydoun, 34, creative director of Aïshti magazine
"Whenever I travel, people in the neighbourhood ask me where I went. There's a real sense of community here. That said, people are respectful, they don't ask you a hundred questions about your private life."
Charbel Haber, 31, The Scrambled Eggs band leader
"Because Armenians are themselves immigrants they have no problem in accepting newcomers. That's what's so special here. The day I bought my apartment, a guy called and offered me $25,000 [€18,000] if he could buy it instead."
Karine Fakhry, 35, architect at FAR Architects
"Five years ago, I was living in the US and was hesitating whether to open my studio in Lebanon. I chose Mar Mikhael when it was 'off Broadway', so to speak. I don't regret it one bit. I love my building and when we're hungry, we just call the manakish guy from our balcony and he brings up our snacks."
Rania Naufal, 34, owner of Papercup bookshop
"I'm very happy here but I don't want it to change like in nearby Gemmayzeh, with bars opening up on every doorstep. I don't think it will though. Properties are divided between dozens of family members scattered across the world in the US and Armenia, so it's hard to get anyone to sell. This is what will preserve the neighbourhood."