World Cup / South Africa
Ready for kick-off
As national coaches from Brazil to South Korea plot World Cup tactics, so too do the world's journalists. Monocle visits Durban and Johannesburg to see how 18,000-plus writers, pundits and photographers will be accommodated.
At Durban's stunning Moses Mabhida stadium, South Africa's national football team are taking on Namibia in one of their final practice matches before the World Cup begins on 11 June.
The footballers are not the only ones warming up. More than 100 journalists, including some from Brazil and China, are also going through their paces. In the press centre, high in the second tier of the main stand, radio and television commentators are road-testing the soundproof booths. Print journalists, sat along three rows in front of the commentators, are hoping the wi-fi holds up when everyone tries to file at the final whistle. And down by the pitch photographers are lined up behind the goals trying out different angles for the perfect picture.
The World Cup will be the biggest media event ever staged in Africa. More than 18,000 journalists from around the world have been granted accreditation and thousands more are expected to be covering the news outside the stadiums and in the team camps. An International Broadcast Centre has been constructed in Johannesburg and around the world – save for the US. Many of the international networks will anchor their live coverage from here, although the BBC is building a Cape Town studio overlooking Table Mountain.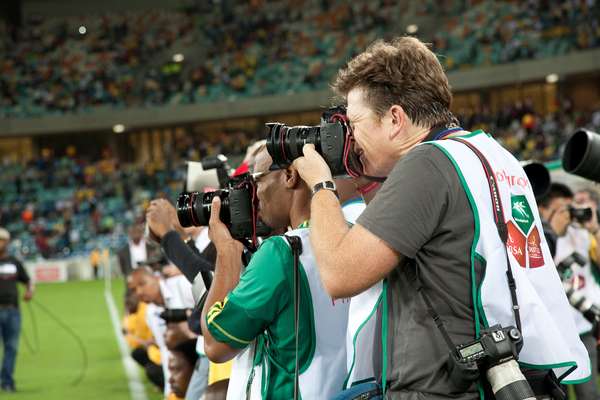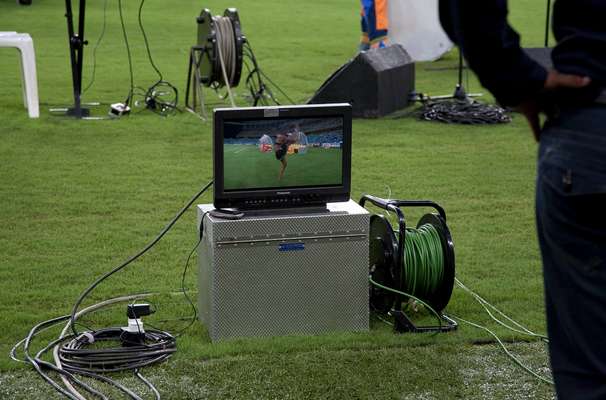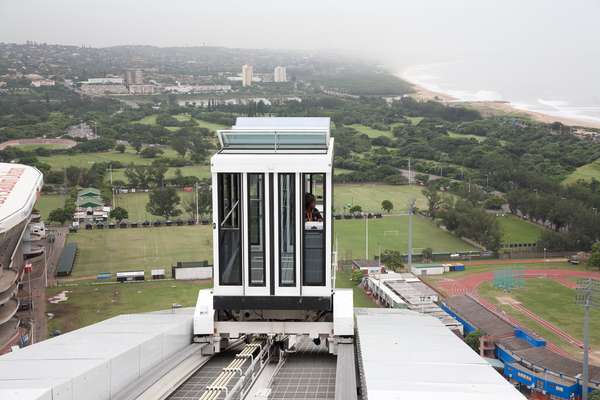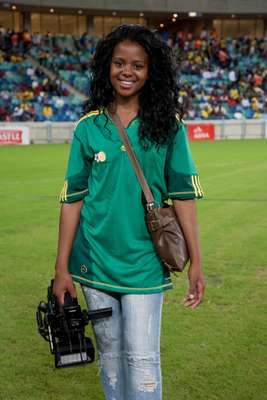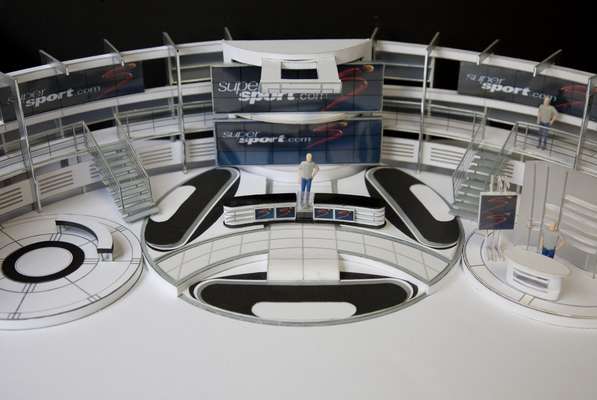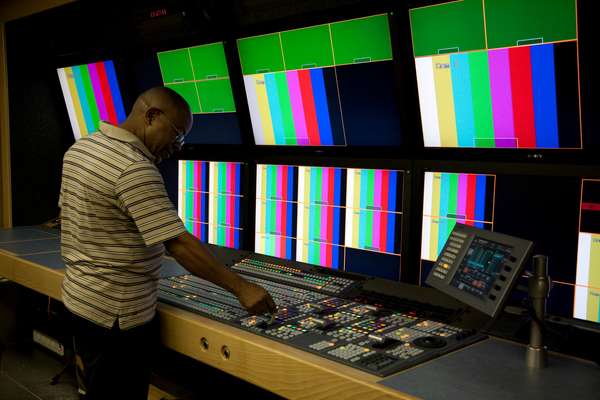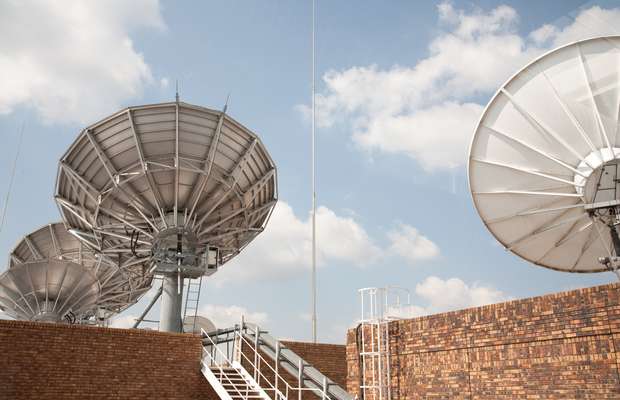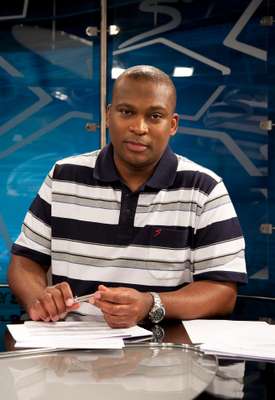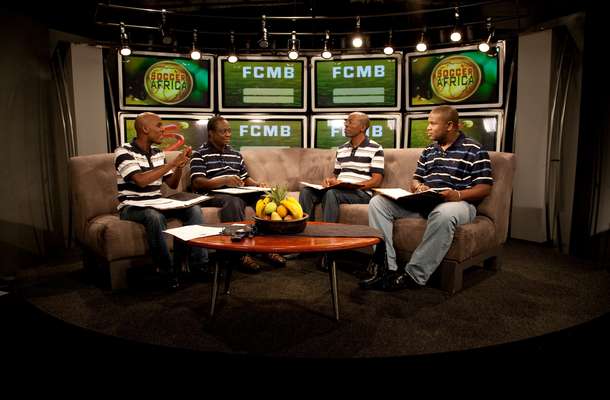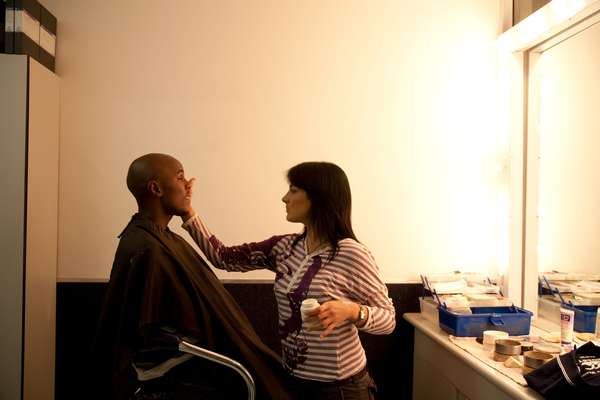 For the duration of the month-long tournament, it will be one of the world's biggest news stories, garnering prime-time coverage on major networks. Perhaps more importantly for a continent that normally makes the headlines for the wrong reasons, it will also be, everyone hopes, a good-news story. "Just look at this stadium," says Lelo Mzaca, a 25-year-old radio reporter for Eyewitness News, which provides news and sport for local radio stations across South Africa. "Everyone will be impressed by this."
---
The heavy bags under Rich Mkhondo's eyes tell their own story. The head of communications for the World Cup organising committee, Mkhondo has just come to the end of a gruelling seven-day, nine-city tour of South Africa's 10 World Cup stadiums alongside 130 local and international journalists. Aside from a minor problem with the state of the pitch at Nelspruit, a small town in the east, it appears to have been a success. "They have seen that we are ready," he says.
No other World Cup host has ever organised such a media tour before the tournament, Mkhondo says, but then no World Cup host has ever had to deal with such a wave of negative press coverage as South Africa. Ever since the country was awarded the World Cup on 15 May 2004, questions have been raised as to whether South Africa is a capable host.
The British and German media have been particularly critical, raising fears about crime. Both The Times and Bild have written stories alleging that supporters and players might need to wear flak jackets or travel with armed guards.
"Most of [the writers of these stories] are not informed," Mkhondo says. "I know they are trying to do their work but I am amazed how they are going about it." Much of Mkhondo's work has been focused on rebutting the more outlandish claims, but as the tournament nears his attention has turned towards ensuring the 18,000-plus journalists covering the event will have everything they need. Mkhondo, a South African journalist who had a stint as a foreign correspondent based in Washington, has 35 staff, including PRs and event organisers.
"We are confident that everything is in place." He tries to hide a yawn and grins. "We have long days but there is an end goal, a result we can see."
Numbers game: World Cup media statistics
01
Switzerland-based Host Broadcast Services (HBS) is responsible for filming and transmitting coverage of this year's World Cup, it then sells footage to national networks.  
02
A projected cumulative audience of 29.3 billion from 214 countries will watch the World Cup.  
03
At each of the 64 matches there will be at least 29 cameras (three more than at the previous World Cup). Select matches will have three additional cameras and all footage will be shot in HD.  
04
There will be 31 interview studios and 50 presentation studios across South Africa.  
05
HBS estimates it will produce 2,700 hours of World Cup coverage, including live footage and features, 700 more than the 2006 World Cup in Germany.
Few broadcasters will be as busy during the World Cup as Robert Marawa. As well as hosting his daily radio show on Metro FM, a popular South African station, the 37-year-old will be one of the main presenters on SuperSport, the pan-African pay-TV broadcaster that has bought the continental rights to the World Cup. Marawa's career began at SABC, South Africa's state broadcaster, as a 24-year-old continuity announcer. Within a year he had become the main anchor for live football.
This will be your fourth World Cup in front of the camera. Will it feel any different with South Africa as hosts?
The World Cup is the pinnacle of football excellence. For that spectacle to happen here – and to be involved – is something very special. It awakens a different passion.
What are your plans for the World Cup?
With SuperSport, I'll be anchoring the majority of the live matches from our studio. But we're planning on doing the opening match from Soccer City [Johannesburg's new stadium]. As much as possible I want to take the radio show out of the studio and be where the people are.
How much research do you do?
I started general research after the draw in December: players, coaches, formations. I follow what's happening in each country. By the time it gets to kick-off I will have done all the work. I don't like having to quickly go through things just before I go on air.
It's a big moment for South Africa. Will you find it difficult to remain impartial?
My general approach is to present it as it is. You remain positive about South Africa but as an individual you need to come across as authoritative; I'm selling analysis and information, not emotion.