Local flavour / Turin
Turin, shrewd
Guido Martinetti is one half of the chilled duo behind Grom ice cream (and one of our 'new heroes' featured in issue 29). When he is not on the road checking on suppliers, he can be found around Piazza Carlo Felice in his native Turin, where he eats, drinks and shops for fresh pasta and wine.
"When I travel for work, I'm always in the car," says gelato maker Guido Martinetti, as he strolls past food shops in Turin's old town. "So it's nice when I'm home and everything is reachable on foot."
Turin native Martinetti clocks up the kilometres keeping tabs on suppliers. Keen on local provenance, he sources many ingredients from the surrounding Piedmont region, including freshly drawn milk, hazelnuts and organically cultivated fruit for his sorbets.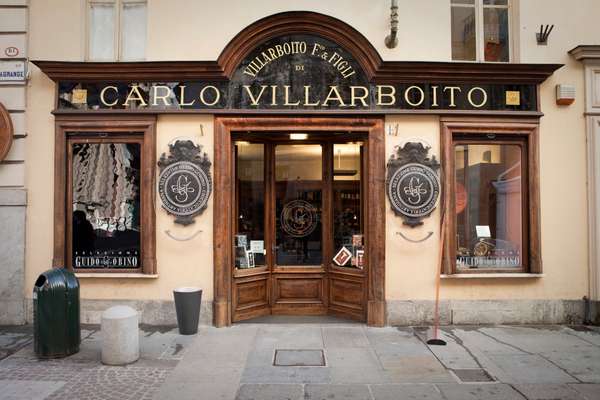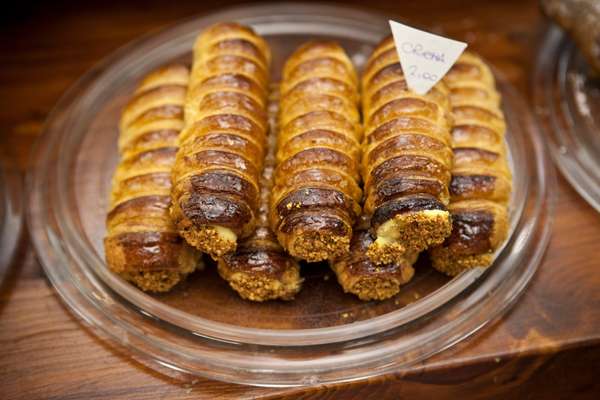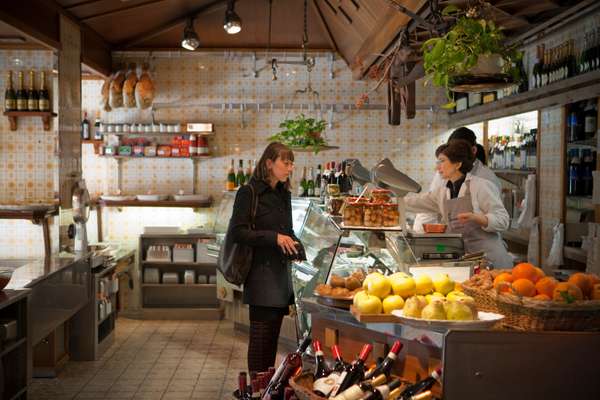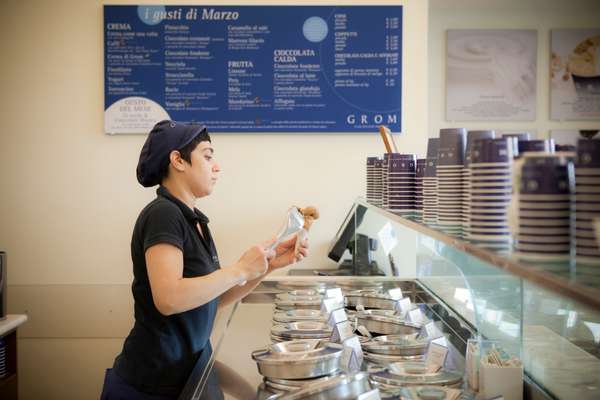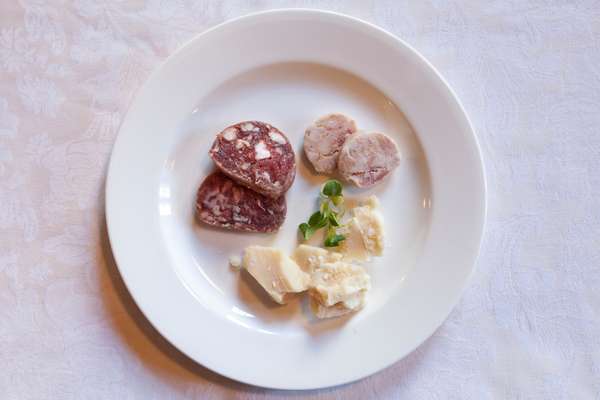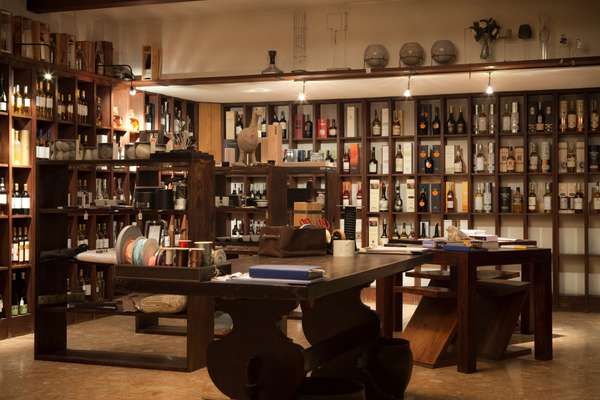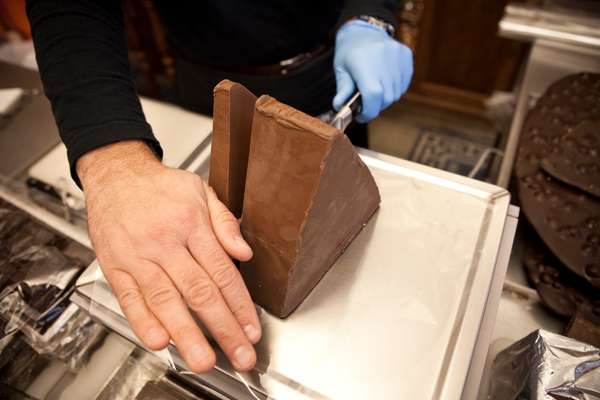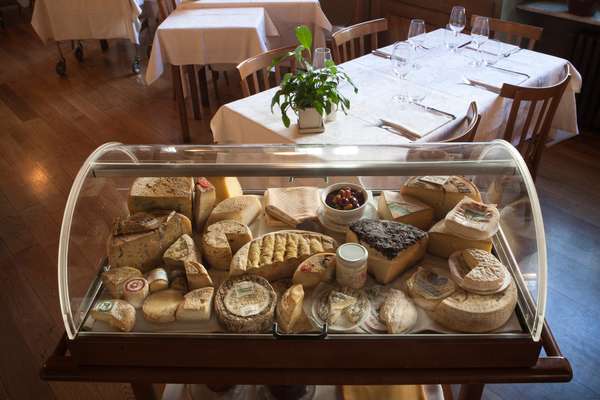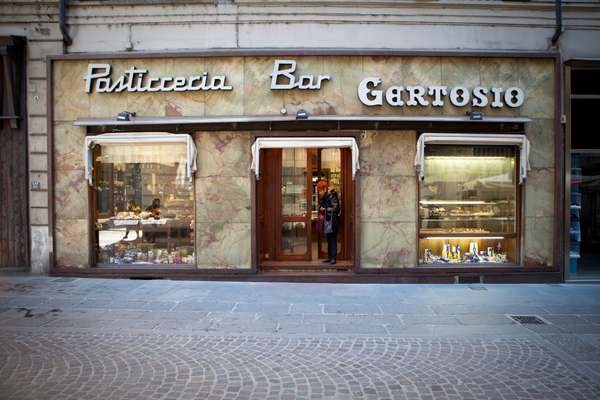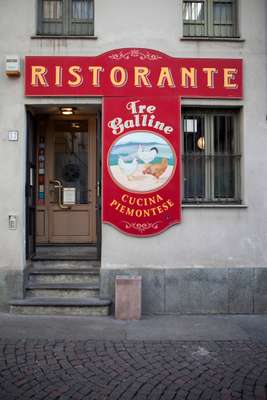 When not on the road, Martinetti's stomping ground is the area around Piazza Carlo Felice. In 2003, he and his business partner, Federico Grom, opened their first Grom ice cream parlour just off the square, a 25 sq m bolt-hole where the pair worked behind the counter to perfect their creamy gelato. "It's 30 seconds from my flat, so I can come and keep an eye on things," says Martinetti.
While business has grown – Grom now has 43 stores worldwide – flavours are still made locally under his supervision. On days off, Martinetti likes to walk around his neighbourhood to indulge in gastronomic delights. For coffee and the papers, he heads to Gertosio in Via Lagrange, where he never passes up a cream-filled cannolo, made fresh each morning on the premises. "I have a big sweet tooth and these are great as they're lighter than the Sicilian variety," he says.
He then crosses the street to Pastificio Defilippis, a local institution famous for its handmade pasta. "I like the fresh tagliatelle. At home, I make a dish with white truffles and butter. Simple and delicious."
A few blocks down is chocolatier Guido Gobino, who Martinetti calls his "cocoa mentor". Inside the shop, he sips bicerin, an espresso laced with melted chocolate and a blanket of cream, and admires 3kg triangular bars of gianduja that pay tribute to Turin's confectionery roots – locals were the first to make chocolate in solid form. For dinner, Martinetti favours the Piedmontese cooking at Tre Galline. He usually orders bollito misto, a dish of seven meats served with condiments including his favourite, mostarda di Cremona (candied fruit in syrup).
When he's invited to friends' houses, he stops at Casa del Barolo for wine. "I prefer indigenous grapes, so I buy something regional, like Barbaresco." Then he visits family-run deli Baudracco. Again, he likes to keep his choices local. "I'm a fan of Bettelmatt, a little-known cheese from Piedmont; its flavour can vary depending on where the cows graze."
---
Grom
Piazza Pietro Paleocapa 1D,
+ 39 011 511 9067,
grom.it
Gertosio
Via Lagrange 34,
+ 39 011 562 1942,
pasticceriagertosio.it
Pastificio Defilippis
Via Lagrange 39,
+ 39 011 542 137,
pastificiodefilippis.it
Guido Gobino
Via Lagrange 1, + 39 011 566 0707,
guidogobino.it
Casa del Barolo
Via Andrea Doria 7,
+ 39 011 546 875,
casadelbarolo.it
Tre Galline
Via Bellezia 37,
+ 39 011 436 6553,
3galline.it
Baudracco Corso
Vittorio Emanuele II 62,
+ 39 011 562 8203
---
Martinetti mostly frequents the southern slice of Turin's historic centre located around Piazza Carlo Felice. Laid out in the early 19th century, the square's entrance onto Via Roma is inspired by neoclassical architecture, while the central garden was laid out in time for Italy's unification in 1861. For shopping, the recently pedestrianised Via Lagrange, which continues on as Via Accademia delle Scienze, is lined with boutiques and food shops. It passes through the elegant Piazza Carignano and its Baroque-inspired palazzo made from brick.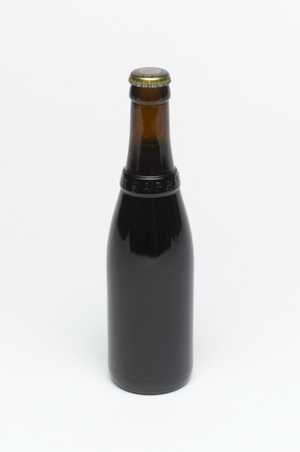 Best in show – Belgian beer
Belgium
A Belgian beer held in the highest regard hails from the monks of the Sint-Sixtus brewery in the hamlet of Westvleteren. "We brew to be able to live, we don't live to brew, and we keep production very small-scale," says monk Manu.
The abbey produces three Trappist beers, of which the 12˚ is the most popular – it should be drunk, like red wine, at room temperature. Only for sale at the abbey at certain times of the year (whenever the monks need to raise some money), sales are limited to one case per registered car and have to be ordered in advance.
The only official bar in the world where you can drink Sint-Sixtus beer is In De Vrede (translation: In Peace), the unfussy tavern next to the Abbey. Score a seat outside and also try some bread with hennepot – a local speciality of cold chicken, veal and rabbit – or the ice cream made with Trappist beer.
sintsixtus.be; indevrede.be
01.
Westmalle Triple: A golden, spicy Trappist ale from the Westmalle brewery.
trappistwestmalle.be
02.
3 Fonteinen Millennium Geuze: A true lambic beer with a cidery taste.
3fonteinen.be
03.
Sint-Bernardus Witbier: A hazy, wheaty white beer voted by Belgian beer connoisseurs as No 1.
sintbernardus.be