Americas / Global
Americas
Briefing
Socialist shopping in Venezuela, new rules for airbrushing ads in Brazil, and our column from Washington.
Unnatural beauty
Brazil —
ADVERTISING
From supermodel Gisele to the comely habitués of its beaches, beauty has long been among the cultural assets Brazil is most fond of boasting. In the age of Photoshop, however, one federal legislator believes the national obsession with body image has gone to unhealthy extremes.
Citing the growing number of bulimia and anorexia cases, MP Wladimir Costa is pushing a bill that would require print advertising to carry the following disclaimer: "Warning: image retouched to alter the physical appearance of the person portrayed." Failure to do so could carry fines as high as R$50,000 (€21,000). Similar legislation is being contemplated in France and the UK. "It is difficult for a layman to realise that the end result is not an original image," Costa says.
However, there's no word on how politicians might tackle certain pre-Photoshop beauty-augmentation technologies – Brazil's cosmetic surgeons are the busiest in the world.
---
Online addicts
Brazil —
INTERNET
At 70 hours a month, Brazilians now spend more time on the internet than any other nationality. About 60 million Brazilians go online regularly and, thanks in part to government policies to promote digital literacy and connectivity, those among the most keen to log on and get typing are increasingly the country's urban poor.
---
Shopping with Chávez
Venezuela —
RETAIL
Venezuela may be in the grips of "21st-century socialism" but that barely registers with the luxury-brand, bag-wielding, BlackBerry-using elite who crowd the country's malls. Venezuelans love shopping. So it's no surprise that President Hugo Chávez has muscled in by launching a series of "socialist" brands.
Last year, Chávez proudly showed off the first Venezuela-made mobile phone, which he claimed was the cheapest in the world. To counter rocketing food prices – which Chávez blames on speculation by greedy proprietors – his government introduced "socialist" fast-food restaurants selling arepas, a stodgier version of the Mexican tortilla.
This year, he nationalised the French and Colombian-owned Exito food-store chain, rebranding it the Bicentennial Hypermarket, promising to offer "a fair price". Inside the shops, "socialist" brands of ketchup and rice jostle for shelf space alongside household names. "You can really go to town here because the prices are good," marvels Pablo Torres, a retired civil servant who says he travelled across Caracas to check out the store.
There's even a brand of clothing made by indigenous communities in Bolivia under a trade agreement with Venezuela's socialist allies in La Paz – Alba Textiles' polo shirts retail at $20 (€15). But then again so do the frayed "Ralph Lauren" versions hanging next to them.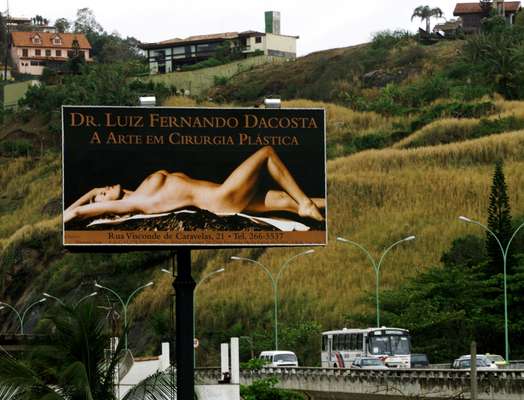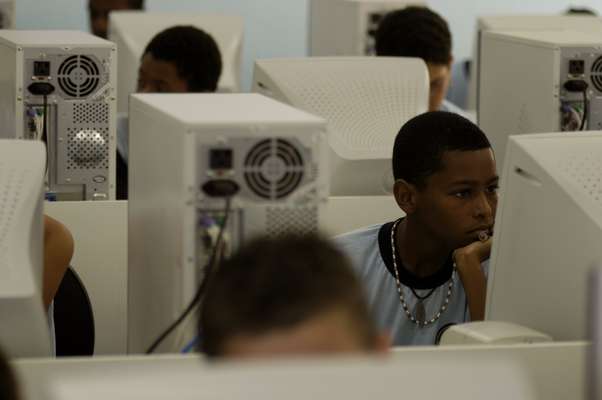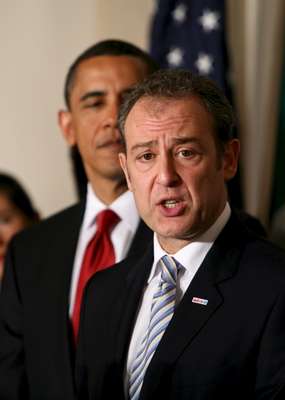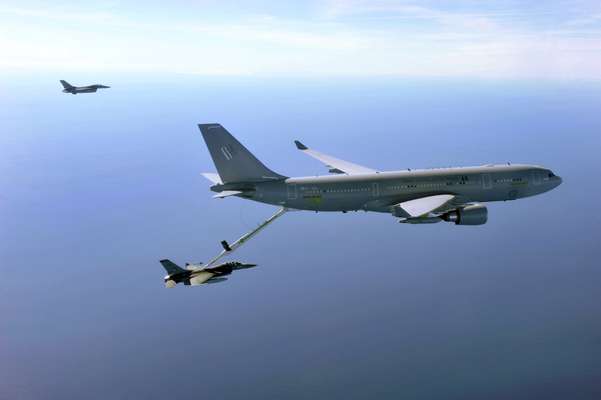 Five things for your socialist shopping basket:
El Vergatario – a controversially named (it means "big penis") $15 mobile phone

Alba Textiles – clothes made by members of the Bolivarian Alliance of Latin America

Socialist Venezuela Tomato Sauce

Socialist Arepa Shop – restaurants selling arepas, corn-flour patties, at a third of the going price

Bicentennial Hypermarket, previously the French and Colombian-owned Exito chain – food and clothes at "fair prices"
---
Bottling out
USA —
FOOD PRODUCTION
As health nuts and the lactose intolerant create a booming market for unpasteurised milk in the US, Massachusetts agriculture officials are leading a crackdown on what they consider dangerous dairy. Their targets: informal buying societies that violate state laws by distributing milk from one of the state's 24 legal on-farm vendors. (Most states have limits on distributing raw milk; nine states and DC ban it altogether.)
Several Massachusetts raw-milk clubs (yes, they exist) have shut down. "None of them had the stomach to fight," says holistic-health coach Alex Lewin. Others could go underground. Secret dairy cells? You couldn't make it up.
---
Arms transfers to South America were 1.5 times greater in the latter half of the decade than in 2000 to 2004. Military spending is up across the region but Chile is the region's largest importer of conventional weapons, spending $3bn (€2.24bn).
---
The US is not only the world's biggest arms supplier, it's also the most diverse, sending arms to 70 countries and NATO. More than 90 per cent of its wares are shipped off the continent.
---
Taking offence
USA —
CRIME
Mexican ambassador Arturo Sarukhan (below) wanted to show his country was safe – but was the best way by trashing his new home? On Twitter, Sarukhan pointed to a think-tank claiming Mexico's crime rate was – contrary to relentless press coverage of drug murders –lower than its neighbour's.
"Brookings Institute study shows Mexico safer than Jamaica, Brazil and Washington DC!" he wrote. Spokesman Ricardo Alday reassures that Sarukhan "feels safe in DC", adding that "crime rates in the US capital are relatively high, but that does not mean the whole city is unsafe or dangerous." That's the diplomatic talk we're more used to.
---
This month, North America's Supercorridor Coalition has its annual meeting in Des Moines. The group lobbies for a highway network between the US, Mexico and Canada but some believe it's plotting a North American super-state. In 2007, best-selling conservative author Jerome Corsi forecast an EU-like union with a euro-like amero currency.
---
View from Washington
Why the Pentagon's military procurement strategy is a boon for the PR industry
By Sasha Issenberg
By 9 July, the European Aeronautic Defence & Space Company (EADS) will show how badly it wants to win a $50bn (€37bn) contract to produce 179 aerial-refuelling tankers (above) for the US Air Force. At this point, the so-called KC-X tanker itself might as well be mythical. In 2002, the Air Force offered Boeing $27bn to replace the KC-135 Stratotankers the firm first delivered in the 1950s. Two years later, after investigating allegations that the bidding process had been fixed to favour Boeing over its competitor EADS, the Pentagon suspended the contract.
Eight years and two wars later, one might conclude that the Air Force is getting by just fine and wonder why the new tankers were even necessary in the first place (Italy and Japan have already integrated the Boeing tankers into their fleets). But in 2007, the Pentagon started the process again and this time awarded the deal to a partnership between EADS and Northrop Grumman. Boeing appealed and the contract was scrapped after federal investigators determined that, among other things, military officials had bungled the mathematics.
In 2009, the Pentagon reopened the bidding yet again, welcoming back the same two contestants. While preparing their proposals in private, they campaigned in public with the vigour of a political campaign. Nearly every metro train that runs near a crucial office – such as Capitol Hill or the Pentagon – is bedecked with the logo of one team or the other.
These epic follies seem to embody everything that's wrong with military contracting in Washington. The amount of spending on PR suggests it's a matter of civic competition. More jobs seem to rely on the bidding war – the lobbyists, the public-affairs consultants and congressmen who get to tell their constituents they fought to keep a local factory open – than on the armaments actually getting made.
The scramble for one of the most famous unawarded contracts in history appeared to end earlier this spring when EADS withdrew from the contest claiming that the bid's specs were ­written to suit Boeing. (Northrop, a crucial American partner, quit the process separately.) In March, the French president, Nicolas Sarkozy, blamed "protectionism" – a word that is not part of the official EADS message, since it feeds the perception that the choice is between a US option and a foreign one.
It looked like the Europeans were getting the message and EADS began suggesting it would focus its procurement strategy on lower-profile projects less likely to provoke political battles. A month later, though, after the Pentagon said it would extend the deadline to 9 July so EADS could redraw its bid, EADS said it was ready to compete again. In a more honest moment, CEO Louis Gallois called the process "a huge frustration". It might be time to walk away.
Other unresolved Pentagon contracting sagas:
After splitting an order for Littoral Combat Ships between Lockheed Martin and General Dynamics, the Navy has changed course and will pick only one contractor to build the next 10 ships for $4.8bn (€3.6bn).

After duelling for years over a since-cancelled bid, Lockheed and Sikorsky have joined forces to win a contract for presidential helicopter Marine One. Likely competitors include Boeing, Bell and AgustaWestland.