Art market / Global
Art market
Briefing
Munich's Galerie Zink, Artinfo.cn goes to China, Christie's Pop Memorabilia sale and a Warhol prints exhibition in Denmark.
Well hung
Munich —
GALERIE ZINK
Theresienstrasse 122A, Munich
Gallerist Michael Zink (pictured) took an unconventional route into art curation. He founded Galerie Zink in Regensburg in 1994 at the age of 25, and had previously studied molecular chemistry, considered a career in economics and worked as a barman.
He has an instinctive, informal approach to art. "I trust my natural curiosity, so if an artist sticks in my mind I want to work with them and find out why," he says. With a close working relationship with artists such as Yoshitomo Nara and Marcel van Eeden, his success saw the gallery move to Munich's museum quarter in 2000 and a second gallery in Berlin will open later in 2010 in Mitte. Zink's eye is also set on East Asia for future projects.
galeriezink.de
Three of Zink's top artists
1.
Yoshitomo Nara: born in 1959, lives and works in Tokyo. Produces a distinctive brand of Pop Art.
2.
Rinus Van de Velde: born in 1983, based in Antwerp. Monochrome figures and bold, comic scrawlings.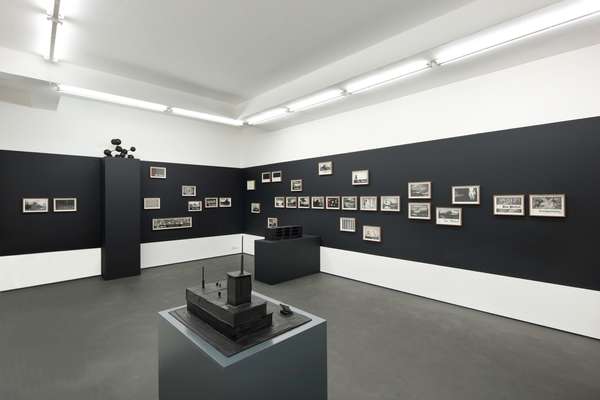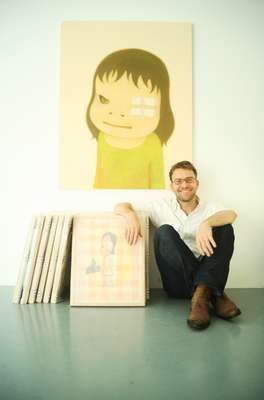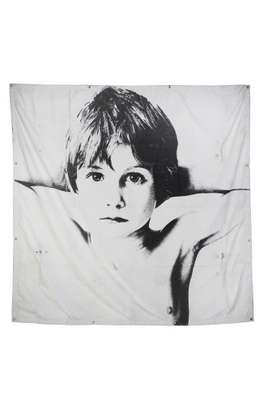 3.
Marcel van Eeden: born in 1965, based in Zürich and The Hague. Moody charcoals and drawings, reminiscent of film noir.
---
Sale: Pop memorabilia
London —
MODERN AND CONTEMPORARY
Popular Culture: Rock and Pop Memorabilia
24 June 2010, Christie's, South Kensington
Christie's in London will host its biannual jaunty pop culture treasure sales this month. In addition to the Vintage Film poster sale (last time, an original Dracula poster from 1958 sold for almost £10,000 – this time, there are original Goldfinger and Barbarella posters), there's the memorabilia sale with the original handpainted backdrop used for U2's 1980/1981 "Boy" tour (pictured above) with an estimate of £10,000 to £15,000.
---
Exhibition: Warhol
Humlebaek —
PRINT AND PHOTOGRAPHY
Louisiana Museum of Modern Art, Humlebaek, Denmark
4 June – 12 September 2010
In 1984, Andy Warhol began making a series of prints of some of Edvard Munch's most recognised works – Madonna, Self-Portrait, The Brooch and, of course, The Scream. The Louisiana is showing 30 of these prints and offering a rare opportunity to see a number of prints Munch, who was also interested in the medium, made throughout his career. Dozens of Warhol photographs borrowed from the Andy Warhol Museum in Pittsburgh will also be displayed.
---
Q&A
Louise Blouin
Founder
Artinfo
­Media impresario Louise Blouin recently launched a Chinese version of her North American art information and listings magazine Artinfo, in partnership with China Yahoo!. It is head-quartered in Beijing.
What led to the decision to establish Artinfo.cn?
I always believed in the democracy of arts and culture. I truly engaged in sharing knowledge through the internet – the world will be a better place if we have shared information. Why not do it through cultural dialogue? It's less abrasive, it's more expressive than foreign policy or politics – cultural diplomacy is a wonderful tool to engage, and that's why I started Artinfo.com, and why we are taking it to China.
How do you see the Artinfo brand expanding?
We are launching first in China, then in France, the UK, Germany, then probably Russia and South America. We have varied partners that are coming in one after the other.
How have you had to adapt the model for a Chinese audience?
We have a new model that's going to be very similar to the other models – the only thing is, China is huge. We've had to adapt to more regional information, so we have more people.
Who is the target audience for this in China?
It's not really dissimilar to any other audience in the world, they are hungry for knowledge. It is for people that love art, students, collectors, artists. It has the same mandate as a museum – to give information and knowledge to enrich the people. The fact that Yahoo! is anchoring it with us is really great – it brings us huge traffic, and we bring something that is important not only for their company but for the Chinese people.