Culture / Global
Culture
Briefing
Robert Bound's column on artists selling out, est books including Bret Easton Ellis's new novel, plus reviews of non-mainstream films.
How do you sell without selling out?
It is a misconception perpetuated by miserable fans that success and artistic integrity are mutually exclusive. Just ask Lou Reed.
By Robert Bound
I've just interviewed the photographer and artist David LaChapelle (is he an artist?). The author of those glossy, sexy, theatrical, impossible, attention-grabbing photographs you'll know from Vanity Fair and Rolling Stone says that he always wanted to make images that made people stop and look while they were flicking through a magazine; that he always tries to think what the viewer's thinking. What a sell-out!
So he's not an artist, then. An artist wouldn't do that; wouldn't give two hoots what little old you thinks, would he? He'd be starving single-mindedly in his garret, summoning the spirit of Chatterton, Henry Wallis's portrait of wasted youth, poetic beauty and artistic solipsism. It's this solipsism, this selfishness, that makes the difference; this idea and ideal of defying and denying the existence of any world outside your own head – it's this that we associate with the highest principles of artistic practice. Art should be suffered for. Who does that Damien Hirst think he is?
There's a divide, of course. There's a creative vanguard that pushes envelopes; that makes difficult art – Roni Horn's Library of Water and James Turrell's Roden Crater won't be appearing on tea-towels any time soon. There are those who make music that'll never be played on the radio – hear Lou Reed's Metal Machine Music on the breakfast show? And where there's a Flaubert's Parrot on the bookshelf, there's a Foucault's Pendulum. And while Lou Reed and Umberto Eco might huffily defend their trickier work, these are the boys who also gave us the accessible and exciting delights of Transformer and The Name of the Rose. It's the fans you want to watch out for.
Admirers of the arcane are experts in exclusion, they're always on the prowl to sniff out a sell-out; the band who enjoy modest success after years of wintery obscurity, the artist who gets in the papers, the novelist who writes a book in which events actually transpire. These lean cliques that deny an artist's moment in the sun are stubborn souls who, you sometimes feel, like liking the thing they like more than they like the thing they like. How worn is their copy of Kid A, really?
The "market" is a naughty word in the arts; it means champagne receptions and box-office success rather than struggle and sacrifice – but it shouldn't. Selling isn't selling out. Picasso said he'd like to live "as a poor man with lots of money"; Andy Warhol said that "the best art is good business"; Hirst remarked that "art's about life and the art world's about money". They should all know because they were all rich in their lifetimes. If you believe they weren't sell-outs, then they sold without selling out.
Wallis's Chatterton is a beautiful painting of a delicate ideal but we don't read anything he ever wrote.
---
The voice of Zero 7's dinner party dance music – "Has everyone tried one of my wife's scrummy ecstasy tablets?" – is back in solo formation, and better for it. We Are Born is bold, primary-coloured pop that could mud-wrestle with Britney but is more at home fencing with Goldfrapp for gold medal diva gravitas. This is sexy, pick-the-singles pure pop.
---
If you're a Smiths fan who liked last year's Girls debut and digs banal 'n' infectious pop choruses, if you think you might just like Motown's Golden Age girl group hits sung by a scuff-shoed NYC version of the Beach Boys, then you've checked into the right hotel. And it's quite a nice hotel; it's small but stylish and they don't mind if you dance 'til dawn or bring your drums. Get a room.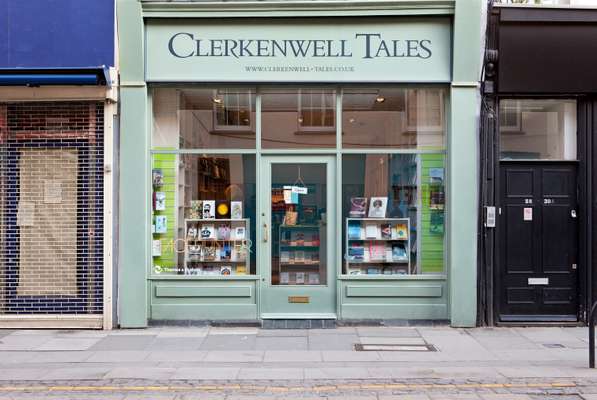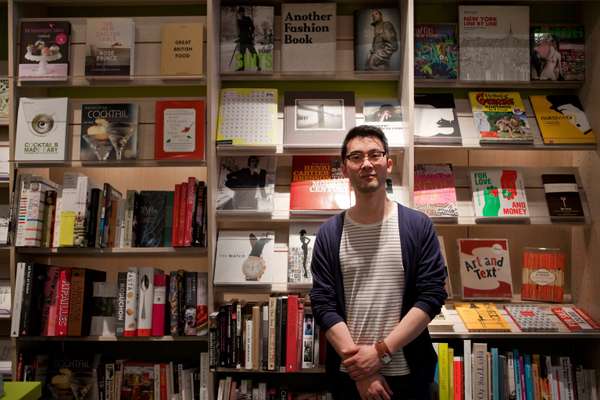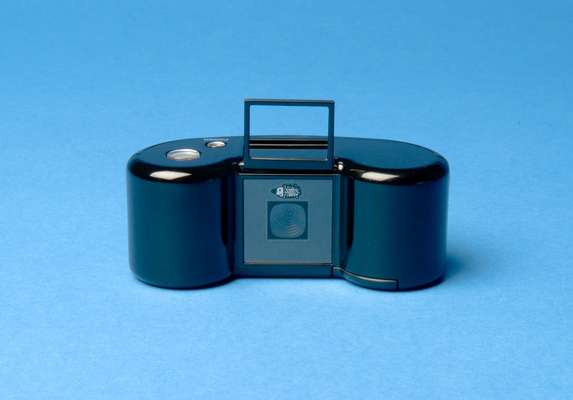 ---
World
Gogol Bordello
Trans-Continental Hustle
The fact that a band, whom you could fairly accurately describe as sounding like Peter Sellers playing Count Dracula fronting a band of drunk gypsies, are on their fifth album and that they've been invited to play the most august musical and artistic love-ins is testament to frontman Eugene Hütz's imaginative chutzpah. A move to São Paulo has added a salsa-ish rhythm and some favela attitude to the itinerant excitement. Book now for your rebel wedding soundtrack.
---
Three more June shortcuts:
Chemical Brothers, Further
The duo go back to the future: Pink Floyd playing a Berlin warehouse in 1974 where Kraftwerk are celebrating Autobahn and asking the DJ to play Jean Michel Jarre. But in a very, very good way.
The Fanclub might be the warmest, most loved band ever. Their 10th LP has more hooks, harmonies and perfect pop moments than most group's Greatest Hits.
Tift Merritt, See You On The Moon
Yeah, me neither, but if she's made as good an album as this before – Cat Power with more focus, Martha Wainwright as fairytale princess – buy that, too.
---
Drama
Women Without Men
Director: Shirin Neshat
This feature-film debut by the exiled Iranian artist takes us to Tehran in 1953. On the eve of the US-backed coup to overthrow Prime Minister Mohammad Mossadegh, four women find asylum in an enchanted orchard without men. Concentrating on the personal story behind each character and leaving the politics in the background, Neshat creates a visual masterpiece.
---
Documentary
Good Hair
Director: Jeff Stilson
Chris Rock writes and narrates this fascinating, hilarious investigation into the business and culture of African-American hair. Dropping in on salons, beauty parlours and an Atlanta hair show, where a four-way battle for styling supremacy sets a new bar in campumentary, Rock's light touch always allows his subjects centre stage in a film that's as subtle and thought-provoking as it is raucous.
---
Four more June shortcuts:
Wild Grass, Director: Alain Resnais
Fifty-year-old Georges' discovery of a wallet leads to an obsessive quest to find its owner. Darkly funny, the film eloquently captures the unintended results of obeying the heart.
4,3,2,1, Director: Noel Clarke
A thriller set around four sassy girls and a bag of stolen diamonds in "gangland" London. The acting's shaky at times but it's a well-paced film, kept going with clever editing and a tight plot.
Trash Humpers, Director: Harmony Korine
A dark film about a crew of feral septuagenarians running riot in a run-down suburb of Nashville shot on grainy VHS to give the impression of a ghostly happy-slapping home video. Strangely compelling.
The Limits of Control, Director: Jim Jarmusch
An impassive lone agent travels through Spain in a mesmerising thriller that plays with its own conventions to deliver some unforgettable vignettes.
---
Super 8-style camera
Digital Harinezumi 2
Superheadz
Shaky, silent, grainy: Super 8 footage is as distinct as it is loved by aficionados. Now, a modern-day version of the original 1965 film camera can be enjoyed: the Digital Harinezumi 2. Created by Tokyo-based Superheadz, it is designed to create monochrome retro-style footage similar to that produced by the original 8mm film devices.
superheadz.com
---
Town planning
Visual Planning and the Picturesque
Nikolaus Pevsner
Unearthed by editor Mathew Aitchison, this is the long lost volume that art and architecture historian Nikolaus Pevsner completed on town planning before his death in 1983. Aitchison travelled to the Getty Research Institute in California to piece together all of Pevsner's papers, notes, clippings and photographs that the institute had bought 20 years before. Six years in the making, it's a detailed and dense reminder of Pevsner's genius, wrapped up with some beautiful images of bygone Britain.
---
Popular history
Vending Machines: Coined Consumerism
Christopher D Salyers
Ever since Victorian literary dealers used them to sell proscribed books, the vending machine has been an outlet for those who flirt with the fringes of social acceptability: alcohol, sex toys, condoms, underwear (new and, in the Japanese market, used) as well as art. This book takes a look at what happens when anonymity meets commerce, wryly shining a light on our less salubrious purchasing habits.
---
Fiction
Imperial Bedrooms
Bret Easton Ellis
Picking up on the tangled lives and loves of the cast he introduced in Less Than Zero 25 years ago, Easton Ellis follows the notorious then-teenagers into their now even more messed-up middle-ages. Witty, brutal and devastatingly honest, Imperial Bedrooms makes compelling reading and strikes at the heart of the American Dream gone wrong. Wryly self-referencing his previous novel's success, Easton Ellis starts the book with "They had made a movie about us" – and this second instalment looks set to be as much of a blockbuster.
---
Fiction
Amulet
Roberto Bolaño
Set in a Mexican underworld of poets, intellectuals, rent boys and revolutionaries, Bolaño's novella offers a hallucinatory account of the days before the 1968 Tlatelolco massacre. The narrator tells her story from a toilet cubicle in which she has sought sanctuary as soldiers make mass arrests. Time warps out of all recognition as the narrative flickers between gritty reality and oneiric visions.
---
Fiction
Ilustrado
Miguel Syjuco
Ilustrado won Manila-born Syjuco the 2008 Man Asian Literary Prize when still in manuscript form – not surprising as this is compelling storytelling. A collage of excerpts from fictional poems, novels and memoirs by a leading Filipino literary figure, it pulls no punches about the country's history and ruling families, all while a murder-mystery is unravelled.
---
Clerkenwell Tales
Exmouth Market, London
Eschewing the aggressively discounted, shock-and-awe tactics of his larger rivals, Peter Ho focuses on impeccable customer service and a selection of beautiful books. In doing so he has made this tiny shop on Exmouth Market into a local institution. Very well informed staff and enthusiastic retailing provide a model for all independent retailers, books or otherwise.
clerkenwell-tales.co.uk
Clerkenwell Tales best-sellers:
The Rehearsal by Eleanor Catton

Important Artifacts by Leanne Shapton

How to Live, or A Life of Montaigne by Sarah Bakewell

First as Tragedy, Then as Farce by Slavoj Zizek

Wild Swim by Kate Rew