Design/Architecture / Global
Design/Architecture
Briefing
A wooden radio handmade in Indonesia, a simple Greek island getaway, and furniture designer Jens Risom experiences a revival in New York.
New from old
Queensland [ECOHOUSE]
A 1930s Queensland residence has been rebuilt by Brisbane firm Riddel Architecture using 95 per cent of the building's original materials. The nine-room 313 sq m home includes six balconies with original details such as aged Australian hardwood flooring and the former glass louvre blades that have been turned into leaded windows.
rara.net.au
Risom revival
New York [FURNITURE]
New York-based design maven Ralph Pucci has reissued a series of Jens Risom pieces from the 1950s and 1960s. After moving from Copenhagen in 1939, Risom quickly became a pioneer of mid-century US modernism, fusing elements of his Scandinavian heritage with post-war industrial manufacturing capabilities. At the ripe age of 94, Risom has seen his designs receive a second wind of popularity. Pucci's clutch of reissues is the pinnacle of this revival, including several signature American walnut pieces, a leather four-seater sofa, an upholstered easy chair and a sumptuous sloping desk.
ralphpucci.net
In the fold
Berlin [FURNITURE]
German duo Blasius Osko and Oliver Deichmann recently exhibited a range of new furniture at Helmrinderknecht design gallery in Berlin. The limited-edition pieces are each made from folded tubular steel combined with pinewood to create a striking collection that references Bauhaus-era design. Unlike the raw industrial aesthetic associated with Bauhaus, though, the combination of light wood and the purposefully folded, rather than seamlessly bent, edges of the tubular steel introduce an altogether more playful, contemporary edge.
oskodeichmann.com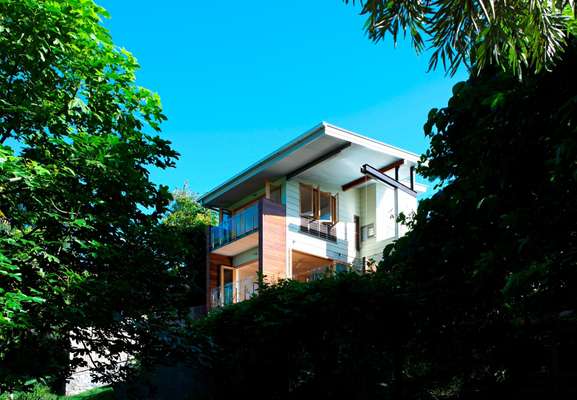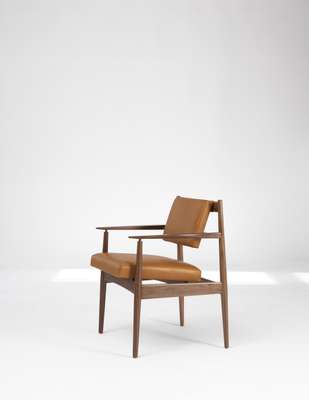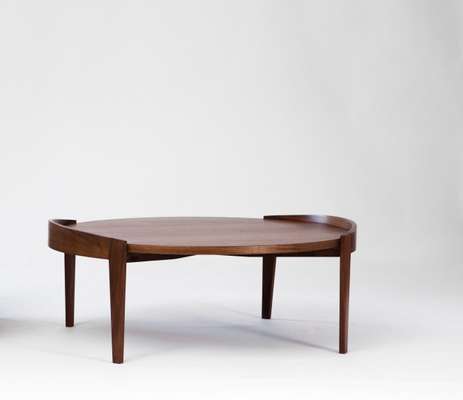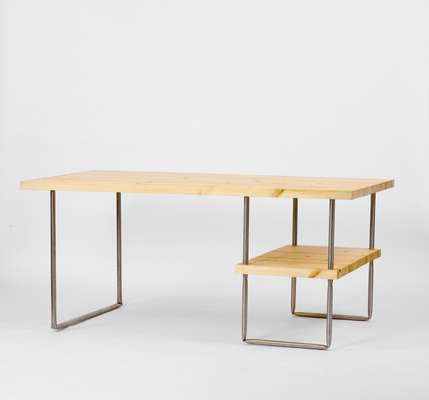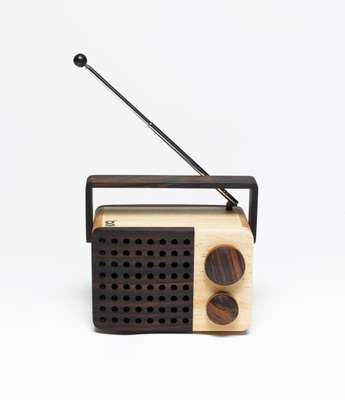 Q&A
Mathias Strömberg
Swedishness
Stockholm
Mathias Strömberg is co-founder of new online design store Swedishness.
What's your background?
I studied at St Martins in London and I've worked as a graphic designer for magazines.
What are you trying to achieve with Swedishness?
As we're online, we have a global market but we want to focus on exclusive, small-edition products as well as recognised designs. We strive to be patrons of young, small producers and put them alongside 200-year-old brands.
What is unique about your idea?
We discovered that no one sold unusual Swedish design alongside the classics. We decided we'd start online and the physical shop will have to wait for at least a year.
swedishness.com
This scalloped sports hall is part of Sadar Vuga's €270m complex, which sits in a 10m-deep former gravel pit. In addition to a shopping centre with a public park on its roof, the project also includes a crater-style stadium in the 182,600 sq m site.
Touch that dial
Made in: Indonesia
Magno wooden radios
Since 2007, Singgih Susilo Kartono, a design graduate from Bandung, has been on a mission to transform his hometown of Kandangan into a thriving small economy. Beyond training and employing residents to make his handcrafted wooden products, Kartono has enlisted the help of a school to grow the trees he uses, ensuring his production is sustainable. Alongside radios, his team of 30 makes desk accessories and toys.
magno-design.com
Key craft elements: 1. Each radio is handmade, a process that takes 16 hours. 2. The radios are made from a mix of local woods, East Indian rosewood and pine. 3. For every tree cut down, another is planted in its place.
Summer simplicity
Greece [RESIDENCE]
On the eastern side of the Greek island of Antiparos, Panagia I and II were designed by Thessaloniki-based firm Katerina Tsigarida Architects.The two summer residences squeeze eight and seven bedrooms into only 400 sq m and 500 sq m, respectively. Their linear construction mimics the island's stone walls, and the marbled floors, pebbled roofs and stone exteriors all use local materials. The houses each have sea-facing pools and are formed by a collection of integrated indoor and outdoor spaces with pathways that echo the simplicity of Aegean summer life.
tsigarida.gr