Local flavour / The Hague
Dutch of class
Eccentric Michelin-starred chef Pierre Wind takes Monocle on a gastro-tour of Scheveningen, The Hague's seaside neighbourhood, showing us where he buys the best oysters and juicy ham for his dog.
Michelin-starred chef Pierre Wind lives in Scheveningen, the seaside district of The Hague. If it were up to him, this is where he would create the world's first "flavour village". "We are known for peace and justice in The Hague," says Wind. "Food blends with that perfectly. It unites them."
Having earned his Michelin stars, Wind now only cooks his ingenious signature dishes – chocolate banana sushi and sauerkraut ice cream – for clients in restaurants he sets up for one day or at culinary events. Recently, he was asked by the National Archive for recipes using the Darwin tulip. "Tulips taste great raw, as chips or when you brew the petals as a bavarois," he says. His first love, though, is fish. As a member of Vispact, a group aiming to strengthen Scheveningen's position as a centre for fish, Wind wants to maintain old traditions. "I'd like to keep the herring man cleaning his fish, for instance, bringing back the nostalgia and giving more élan to what used to be a prosperous fishing village," he says. "Some children think fish are rectangular, like fishsticks," adds Wind, who made it his mission to introduce taste lessons in primary schools. "I'd like to give kids a healthier choice through education."
This is also something he takes home. Wind clearly loves eating out but he says he prefers to eat in, especially when his 13-year-old daughter is cooking. Together they wrote The Flavour Fun Park, which won the Gourmand Award for the best food title for children.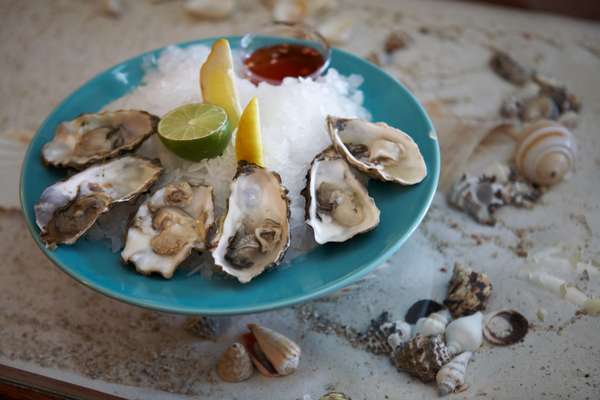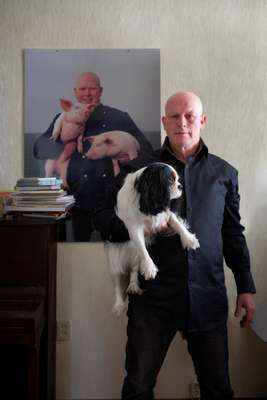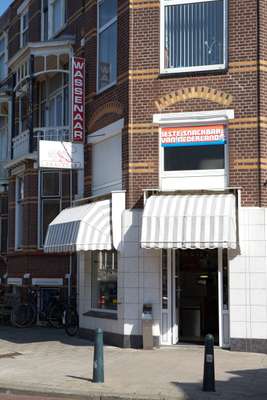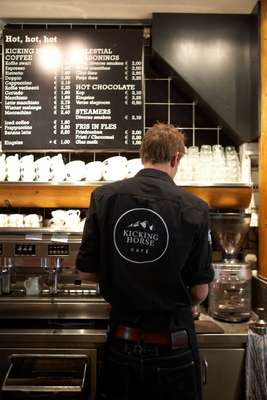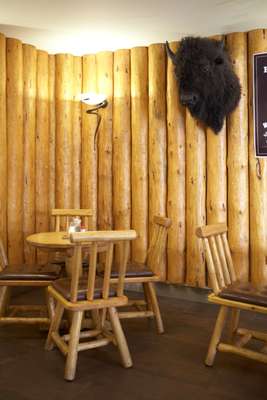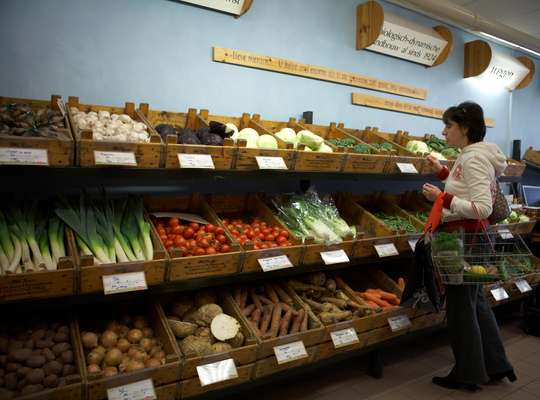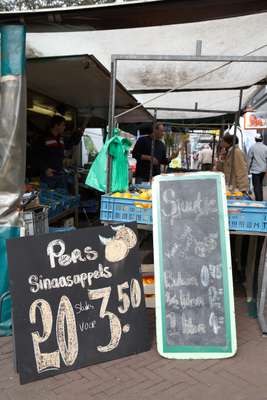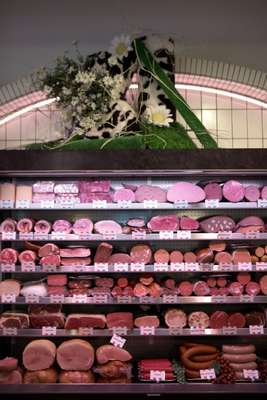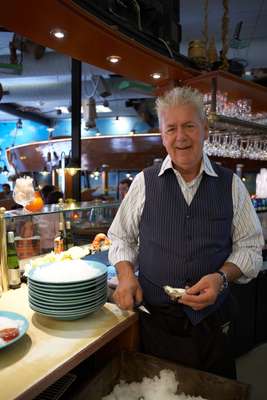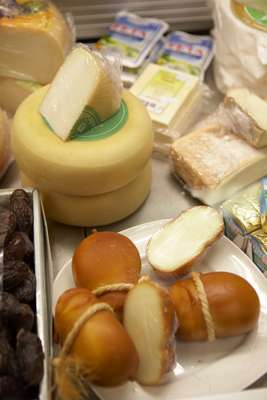 Thanks to his parents-in-law, who are from Scheveningen, Wind was accepted into the tight community when he moved to the village. "I live in an old fishermen's street 500m from the beach and 500m from the harbour," he says. "Maybe one day I'll live on a farm, grow my own fruit and veg and have a pig and a cow, but for now the sea and its fish, as well as the exclusive foodies on the Frederik Hendriklaan, make this my perfect place to be."
Monocle meets Wind at his local, Kicking Horse, a coffee and lunch spot inside the bookstore Paagman on the Frederik Hendriklaan. "I normally come here with Mr Teun, my dog. We always sit together at the bar. Mr Teun there," he says, pointing at the stool next to him, "and I here to enjoy a macchiato in a little glass."
After coffee, he heads for Offers & Offers, an artisan butcher with a large assortment of hams and sausages. Wind orders a beautiful piece of ham for the dog. "They also have delicious home-smoked rib-eye but Mr Teun prefers the ham. What can I say?"
Further down the street, Wind catches up with Jan Brand from Brand Groente & Fruit, a fruit and veg stall with more than 106 years of experience. "Jan keeps me up to date with the newest produce," says Wind, "like the mineola, a cross between a tangerine and a grapefruit – very sweet."
Organic supermarket Gaia is next on his route. "I prefer not to know what the products are so I can experiment for myself," he says. Another favourite is Hans & Frans, maker of the traditional Dutch currant bread, Haagse Kakker.
To enjoy fresh oysters, Wind heads to Simonis, an establishment inside a fish auctioneers. And for the best quality Dutch finger food, such as croquettes and frikandellen, he hits Wassenaar Snacks, a bar that he has awarded two "snack stars".
Obviously, Wind knows his way around the bay and although he loves fish, he describes his character more akin to that of a Dutch sausage stamppot. "The sausage stands for the combination of my crazy ideas," he says. "And the stamppot – potatoes and vegetables stamped together – represents my strength for translating my ideas into reality."
pierrewind.nl
Pierre Wind's 'hood, Scheveningen, is the seaside district of The Hague. Originally a fishermen's village with its own folkloric costume, this Dutch tongue-twister gained royal approval when King William of the Netherlands landed here on his return from exile in England after Napoleon's occupation. Even today, the inhabitants still love the Orange Royal House. With its boulevard and pier, Scheveningen is a sweet summer location with the monumental German-designed Kurhaus hotel as its central point.