Idea factory / Lausanne
Expo 34: Story of creation
The Ecole Cantonale d'Art de Lausanne has risen from being a regional art school to become one of the leading design academies in Europe over the last 15 years. This is largely down to ECAL's innovative and energetic head, Pierre Keller, who believes passionately in his students and uses his knack for securing sponsorship and funding to get them working with some of the world's leading creative companies.
On the outskirts of Lausanne, in a 1950s-era workshop, is a scene that resembles a Silicon Valley start-up during the boom years of the dot-coms. Open space workstations abound and small groups gather to brainstorm. But instead of creating software, the bright young sparks are busily making models for everything from lamps to kitchen utensils, items that may – one day – find their way into your home.
In a whitewashed corner office furnished with orange chairs, the brains behind the outfit, Pierre Keller, 65, leans over the conference table and makes a passionate pitch for what he likes to call his "little business". Only it's not a business. Founded in 1821, the Ecole Cantonale d'Art de Lausanne (ECAL), a one-time provincial school for students learning to draw, is today a heavyweight in design circles, competing with high-profile institutes such as London's Royal College of Art and Eindhoven's Design Academy to educate the next generation of product and graphic designers. This month, Keller dispatches ECAL's class of 2010 into the job market, where they hope to secure commissions that range from font to furniture design.
Keller's 15-year tenure has coincided with the school's meteoric rise and it's easy to see why upon meeting the Swiss artist-turned-educator. Dressed in jeans and an untucked striped pink shirt, Keller is not one to play the role of stuffy university don. Instead, he works tirelessly, networking and travelling for 40 weeks out of the year to promote his school. "It's like a private company, you have to find new ideas. My clients are my students and I do my best for my clients. Without them I would close," he says.
Over a lunch of sandwiches and fruit torte from the school's cafeteria, Keller explains his pragmatic approach. "When I arrived in 1995, professors were just teaching, not working outside in the field. You have a professor who is 55, who might have a good eye, but who hasn't ever worked on a Mac. You have to kill those types." He quickly set out to reinvigorate the makeup of his teaching staff – today, the average age of faculty staff is 33. He wined and dined stars such as Ronan Bouroullec when they were still relatively unknown, inviting them to come and teach while giving them space to work on personal projects.
Keller also thumbs through his oversized black agenda of contacts, built up from his days at art biennials and encounters with Keith Haring and Andy Warhol, to invite big names for week-long workshops and one-day lectures. "Education has to be flexible, fast, inter-­disciplinary. It has to be different than it was 20 years ago. In the same week we can have Nan Goldin, Bertrand Lavier and the Campana brothers here."
Such methods are nothing new for Keller. When he was a drawing professor in the 1980s at a local school in Lausanne, Christo, Mario Botta and Jean Tinguely made guest appearances. "We sold T-shirts to help raise funds for these visits," he laughs, while pulling out an old clipping from a Swiss newspaper praising his initiative.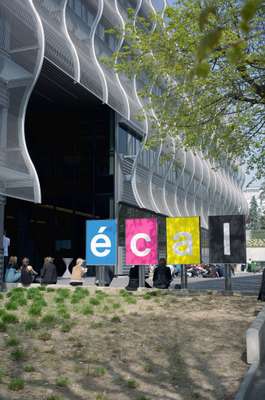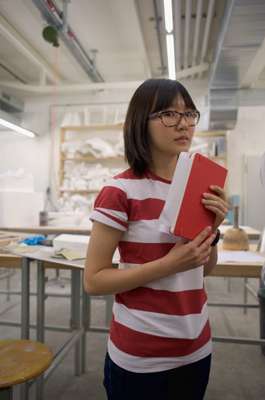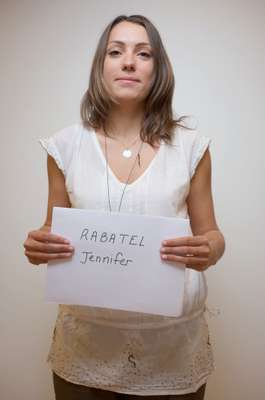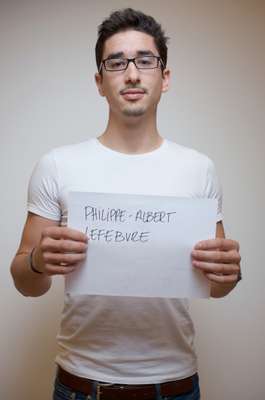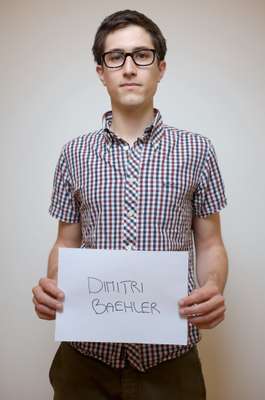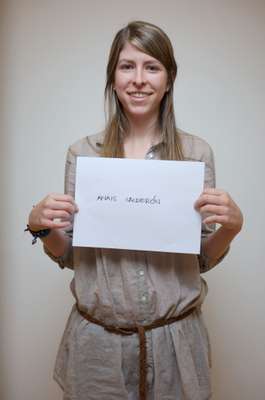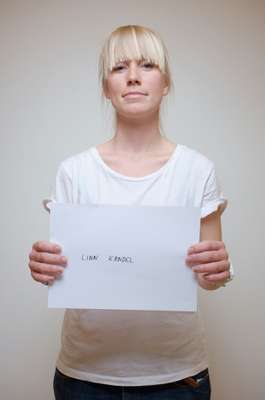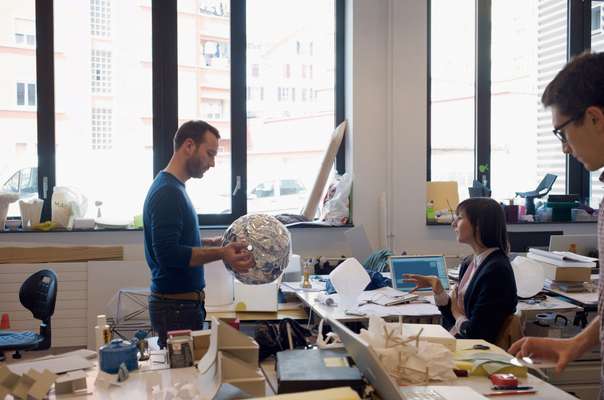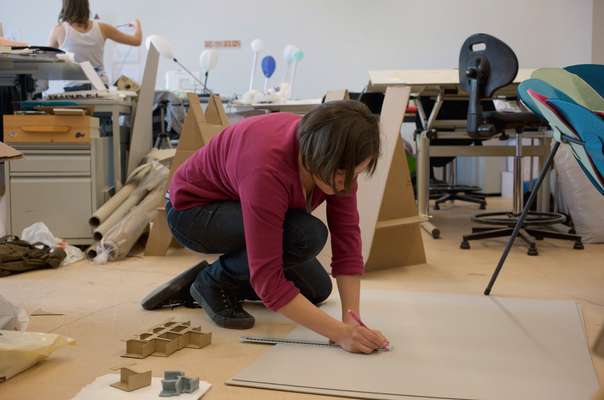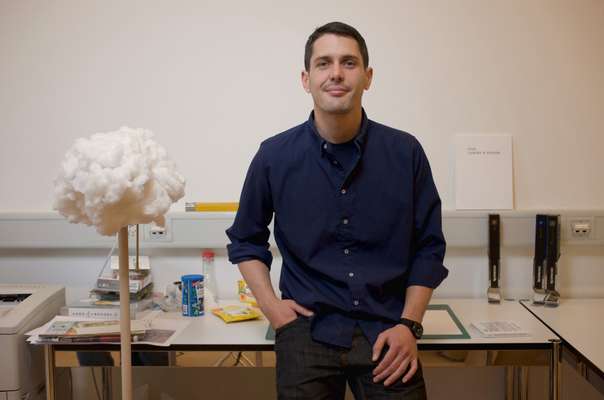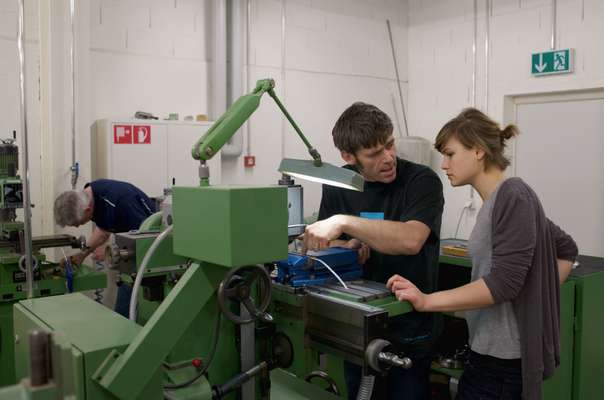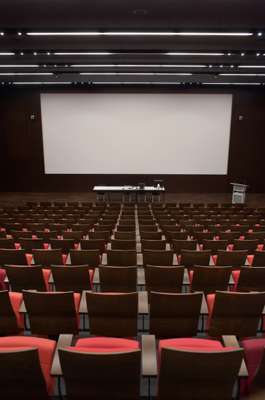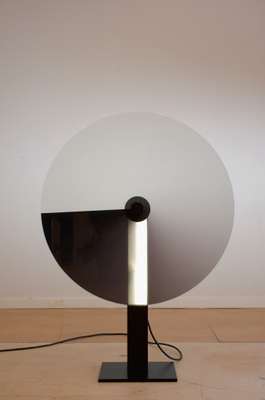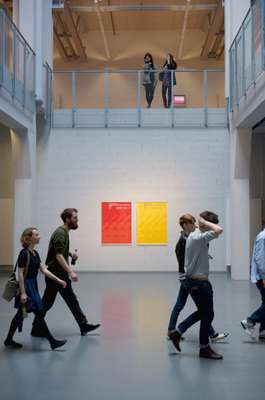 Finding sponsors is another of Keller's talents. Faced with expanding enrolment – ECAL now has 550 students in design, film, fine art and photography; double the number five years ago – he moved the school in 2007 into an abandoned 25,000 sq m hosiery factory that architect Bernard Tschumi transformed into a hi-tech learning facility awash in primary colours and with an undulating metal mesh façade. To cover costs, he sold the naming rights for the auditorium, persuading Ingvar Kamprad, IKEA's usually frugal founder, who resides in the canton, to donate chf500,000 (€350,000), while each of the 350 seats were auctioned off for a tidy chf500. He also struck deals with Swiss companies USM – a supplier of modular storage ­systems – and rug maker Ruckstuhl to ­furnish the interiors.
Keller's business acumen has led to collaborations with companies that allow students the chance to work on real-world assignments from day one. Like a proud father, he serves mini bottles of Pommery champagne with lunch to show off the label that was designed by a first-year student. While some in higher education might stress theory over industry contacts, Keller is keen to emphasise results. "I don't think about methodology. I think about what's important for students."
At ECAL, Keller's motto is, "We never take ourselves seriously, but we do everything seriously." A visit to the master's programme in luxury and design, where students spend a year working with brands such as Hublot and Christofle, reflects this approach. Students interact with companies' creative departments and experienced craftsmen.
The course is run by Augustin Scott de Martinville, 29, one of Keller's Young Turks and a designer with Big-Game, a creative trio who first made a splash at the 2005 Salone del Mobile with animal trophy heads made from plywood. Scott de Martinville walks MONOCLE through the class's current collaboration with Reuge, a company that makes traditional music boxes.
"It's a very kitsch kind of thing, very decorative. We've tried to give back the freshness and magic." He points to a prototype by Swiss-Canadian Stéphane Halmaï-Voisard, 29, a minimalist design that reduces the device to its mechanical innards and chimes Guns N' Roses' "Sweet Child O' Mine".
Meanwhile, Montréal native Jacques-Elie Ribeyron, 25, is poring over cardboard cut-outs of ceramic knives and a rendering of a sailor's bag in leather and carbon fibre that he hopes to produce with an Italian artisan working for Bottega Veneta. "Designers today often make one-off things but what I like about luxury has to do with craftsmanship, the old-fashioned values," says Ribeyron. "You can have a $20 razor with great detail even if it's not in gold."
Downstairs, graduating students in the bachelor's industrial design programme are hard at work on their diploma projects. Some have just returned from a well-received show at this year's Salone del Mobile – the 10th ­consecutive year ECAL has featured at the furniture fair.
In Milan, Swiss student Dimitri Baehler, 22, exhibited "Mesdames Expanseés", a three-legged stool filled with polyurethane foam and covered in technical fibre that caught the attention of Italian design firm Skitsch. "The idea came from looking at the columns that meet the roof inside Baroque cathedrals. I wanted it to be very organic," he explains as he squats down to size up an easy chair he's making inspired by a human skeleton.
One drafting table over, Mexican classmate Anais Calderón, 23, is getting feedback on her sketches for a parasol-cum-tote bag from teaching assistant ­Arnault Weber, 24, who passed the final exam last year with his lightweight concrete table fitted with detachable legs filled with Styrofoam. "It survived a year outside at my parents' house in all kinds of weather without a scratch," says Weber, beaming.
Overseeing proceedings is department head Martin Schgaguler, 27, who came from a stint at Established & Sons. "The diploma project is a personal brief of theirs. They are completely free and want to do revolutionary things. Sometimes they get stuck searching for the perfect idea. What we try to teach is that the idea is short and the process long. There are so many ways now to make a glass but it's a simple idea of drinking. So it might be a manufacturing process, or they have to look at proportions. You don't necessarily have to reinvent the wheel."
Like many at ECAL, Schgaguler is a polyglot as the student body is a mix of Swiss – the majority from French-­speaking cantons – and foreigners from as far away as Singapore. Classes are in English and French.
Standing outside Schgaguler's office, Swede Linn Kandel discusses her welded metal frame table whose form mimics the shape of transmission towers. Asked about what she plans to do after graduation, she is of the same thinking as her peers: they want to open their own studios and make a name for themselves. Still, a surprising number are soon lured back by Keller in some capacity as he looks to keep the school constantly bombarded with creative input from outside ECAL's walls.
Perhaps the most impressive case is Keller's decision in 2000 to appoint Greek-born Alexis Georgacopoulos, then 24 and a recent ECAL graduate, to head the industrial design department. "I didn't think about it very long, because I didn't have much to lose," says Georgacopoulos, who has recently returned to oversee the master's programme.
"Things move quickly in design," he adds. "It's evolutionary, so you need young people. It's proof that the school is running well."