Fashion / Global
Fashion
Briefing
Buyer's picks for summer, Monocle favourite United Arrows's first shop is revamped and J.Crew's new collaboration.
Buyer's picks: Antonia Uomo
Milan
Antonia Giacinti has three boutiques within arm's reach of each other in Milan's Brera district. At her menswear shop, Antonia Uomo, buyer Maurizio Purificato stocks dozens of little-known casual labels alongside the likes of Engineered Garments and Moncler. For summer 2010, he's pulled together looks suitable for both sides of the Med.
antonia.it
LGR Glasses:
"There's a great story behind this. LGR's owner rummaged through his grandpa's collection of 1950s eyewear that the family used to sell in shops they had in Libya during Italy's colonial rule. They're vintage and go with the desert theme of this year's collection."
Tonello seersucker jacket:
"Tonello has great fabrics and it does slimming, two-button jackets with slightly shorter sleeve-lengths."
N.D.C. deck shoes:
"N.D.C. makes a traditional topsider, the classic deck shoe for boating, but one made from softer materials and extended at the toe. This makes them very comfortable."
Acne scarf:
"In summer, men can accessorise with more than just watches. Wrap this Swedish scarf around your neck a few times to complete your look and keep it handy for cool evenings when the sea breeze picks up."
---
Hot knots
New York —
ALEXANDER OLCH
Part-time filmmaker Alexander Olch began making ties as gifts for the crew on his thesis film while studying at Harvard and went on to launch his eponymous line in autumn 2007. Fascinated by ties since his days at private school, this Manhattan native's collection is all hand-made in New York. Olch's collection of ties, braces and pocket squares feature superfine cotton knits and soft linens that can more frequently be found in Oxford shirts or fine knitwear.
olch.com
---
Heritage British undies brand Sunspel has opened its first shop, in Shoreditch, London. Stocking the full range of boxers, vests, and polos, Sunspel has followed Albam and Folk into the area.
sunspel.co.uk
---
Take it easy
Texas —
HAMILITON 1883
Hamilton has crafted custom shirts in its facility in Houston, Texas, for more than 125 years. Fourth-generation owners Kelly and David Hamilton have introduced a new offering, Hamilton 1883. Less than a year old, the ready-to-wear line draws inspiration from a century's worth of masterful tailoring and an in-house collection of 700 fabrics. More relaxed than Hamilton's signature line, 1883 keeps the details but shakes off the formalities. Its autumn line will include shirts in Oxfords, checks and stripes.
hamilton1883.com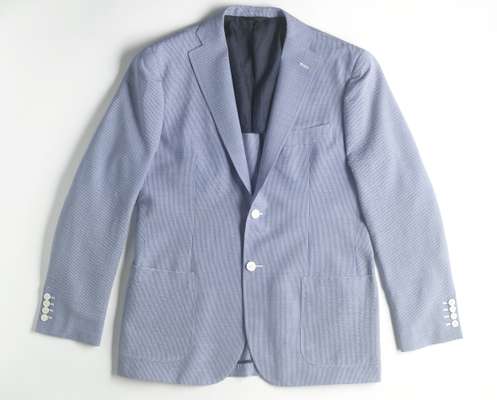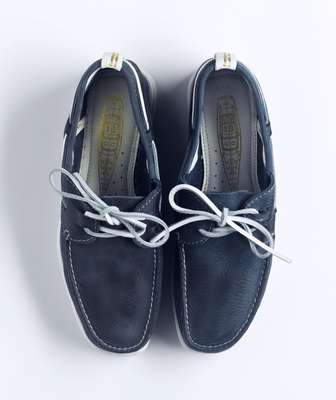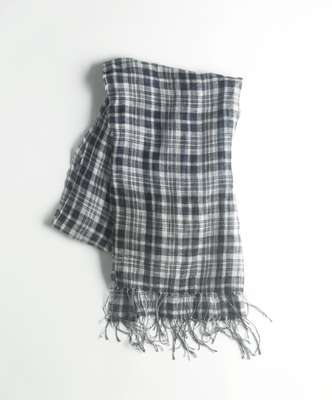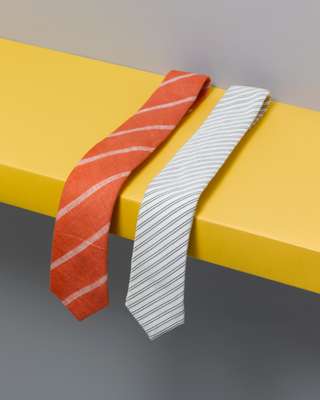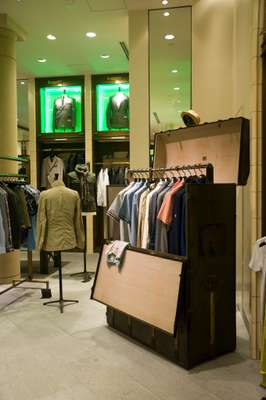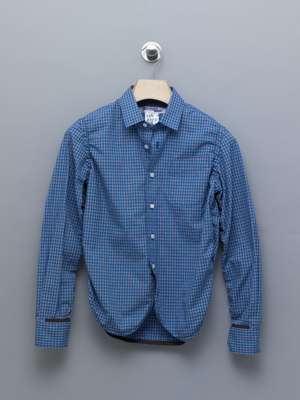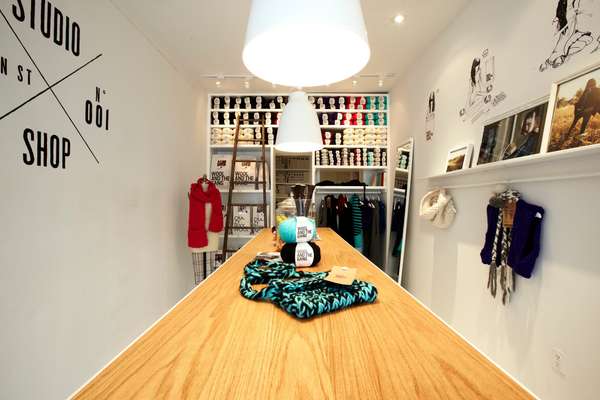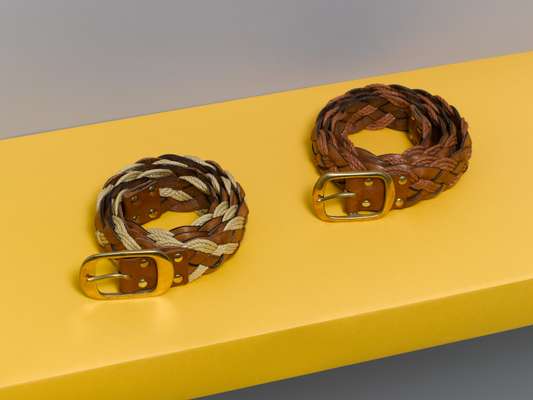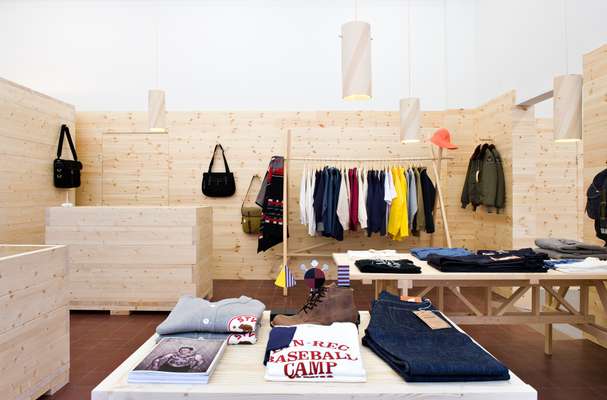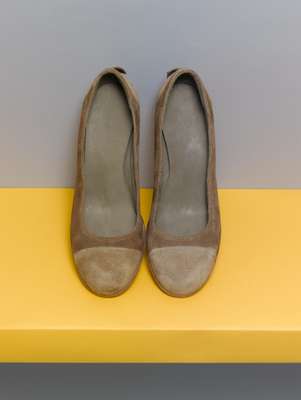 ---
Q&A
Frank Muytjens
VP, Men's Design, J.Crew
USA
An exclusive collaboration between J.Crew men's shop and Japan's Warehouse denim launches this month.
How did the collaboration with Warehouse denim come about?
I discovered Warehouse in Tokyo about a year ago. Its denim is woven with Memphis cotton, shipped from the US and then loomed and dyed in Japan.
What is special about the Lot 484 style?
We lowered the rise of the 800 model jean and changed the colour of the top stitching to give it our own spin. We love sharing our favourite discoveries and when we find a brand we can't stop talking about or wearing, we know it's right.
jcrew.com
---
Eye for a bargain
New York —
WARBY PARKER
Based in Manhattan, Warby Parker offers 27 vintage-inspired acetate glasses frames priced under $100 (€80). Orders are made through its website and arrive perfectly packaged in the post. Each pair purchased is matched by a donation to a charity such as Restoring Vision. We rather like the Colonel tortoise monocle.
warbyparker.com
---
Sharp dresser
Japan —
UNITED ARROWS
As part of the brand's 30th anniversary, Japanese retailing powerhouse United Arrows has given one of its first stores, located in Tokyo's Harajuku, a makeover. The revamped venue, one of the retailer's biggest, is home to a tight edit of brands, including Lanvin, Thom Browne and TS(S).
united-arrows.co.jp
---
Boy wonders
Japan —
JUNYA WANTANBE MAN FEMME
Junya's second proper women's collection (and creative successor to the discontinued Man Pink line of men's clothes designed for women), Man Femme takes its inspiration from the preppy workwear of the Man collection – hence the gender-bending name. These are boyish, quirky pieces for women.
doverstreetmarket.com
---
Casting on
New York —
WOOL AND THE GANG
Wool and the Gang's first knitwear shop- cum-studio opened last year in Soho. The in-house designers work out back creating ready-to-wear pieces and free knitting surgeries are on offer. It's more like an open workshop than a retail space. In September, WATG will hit Browns in London.
woolandthegang.com
---
Famous Belgians
Antwerp —
VISVIM 3 ELSA
Belgian shoemaker Elsa has joined forces with Japan's Visvim. The company handmakes women's shoes in its factory in Antwerp and has created a look that incorporates its typical two-colour patterns with Visvim's signature tassles on the back of the shoe.
visvim.tv
---
After learning his trade at Alexander McQueen, UK-based Takaharu Osako set up his own accessories brand (ki:ts) in 2009. He takes his inspiration for his woven belts from the steel buckles and hardwearing leather used in rural pursuits such as horseriding and even falconry.
kitslondon.blogspot.com
---
Gold standard
Stockholm —
MR MUDD AND MR GOLD
"We feel the name of the store is fitting as we stock rugged products in the setting of a contemporary chalet," says Adam Almquist, on the choice of name for the Stockholm menswear shop he set up this year with business partner Mikko Engström. The shop is bringing the workwear brands of Europe, the US and Japan to the good people of Södermalm. It's the first European stockist of White's boots from the US and Japanese brand Stevenson Overall Co. Those looking for something more local can pick up a fisherman's coat from Swedish firm Grundéns. "If it's good enough for the fishermen of Deadliest Catch, it's good enough for us," says Almquist.
mrmuddandmrgold.com