Travel edits / Norway
Green wings
Widerøe is green in both livery and ethos, thanks to its successful carbon offset scheme – just one reason why its customers seem to love the carrier so much.
Norwegian airline Widerøe Flyveselskap is a shining example of an airline bucking the industry trends of economic losses and disillusioned passengers by not only showing positive results – pre-tax profits of NKr 47.1m (€6m) in 2009 which signifies an increase of 317 per cent on 2008 – but also an almost cultish customer following, judging by birthday wishes and love letters posted on Widerøe's Facebook page.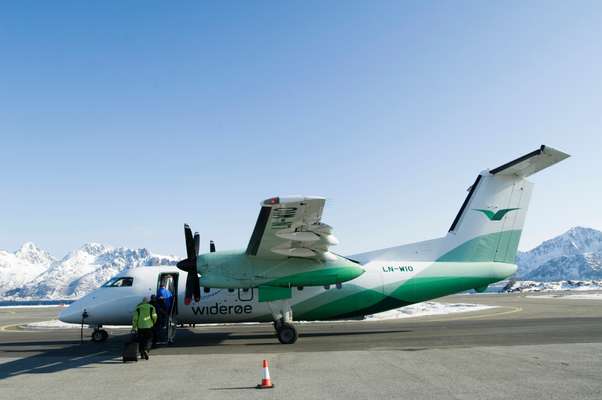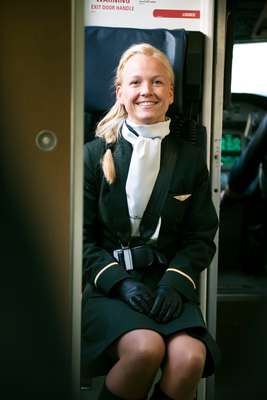 Founded in 1934 by Viggo Widerøe and four other flying enthusiasts, Widerøe first operated as a seaplane ambulance, air taxi, "school bus" and aerial photo service in this remote corner of northern Europe. This was Norway before it discovered the black crude deposits in the North Sea.
Today, Widerøe serves around two million business and leisure travellers annually with 36 domestic and seven international destinations stretching to Aberdeen, Edinburgh, Newcastle, Copenhagen and Gothenburg. Green became the airline's signature colour by accident when Viggo Widerøe visited Canada to purchase three de Havilland aircraft. His dream of a Norwegian red, white and blue livery was shattered when he was told green was the only colour available at the time. But the green wings of Widerøe now have a more significant meaning. The airline's CO2 omission offset calculator is the most successful in Scandinavia with 5 per cent of passengers engaging in the option, compared with a mere 0.1 per cent at the bigger carriers.
In terms of punctuality, Widerøe is also outdoing bigger players. Earlier this year, it took the title of Europe's most punctual airline, according to flightstats.com with 84 per cent of arrivals on time; quite a feat for a carrier that serves remote airports in the Arctic Circle.
Staff: 1,300 and increasing by another 100 during 2010.

Uniforms: Traditional suits for the men, shift dresses and fitted jackets for the women in Widerøe's signature green. The obligatory silk neck scarf echoes the three green tones that adorn the aircrafts.

Logo: Created by Scandinavian Design Group, part of McCann.

In-flight snacks: Fair Trade coffee and tea. Snacks and breakfast depending on length of flight and time of day.

Magazine: Perspektiv, eight issues a year and themed around one colour each issue, created by DG Communication.