Media / Stockholm
Holding it together
While newspaper groups try to figure out how to survive in digital form, one firm believes that print's future is just fine if you know that feel and fold – and how a paper is fixed together – are key to a satisfying read.
Jan Melin thinks he has the answer to securing the future of the daily newspaper amid the digital onslaught of iPads, Kindles and mobile news widgets – and it's not a new palmtop device. It's a stapler.
Melin, the CEO of Swedish company Tolerans, a world leader in "in-line stitching" (that's the two staples that hold tabloid papers together), is an unlikely player in the current debate over the future of print. Visiting the firm's tiny headquarters (Tolerans has 40 staff worldwide) outside Stockholm, it's difficult to imagine how a company that has been churning out industrial-sized staplers for 60 years now seems poised to play a key role in a new dawn for print media.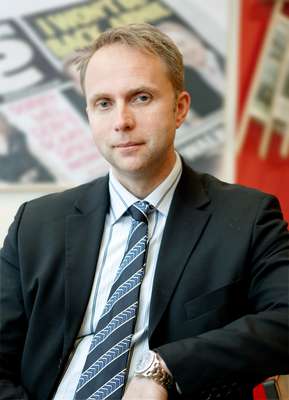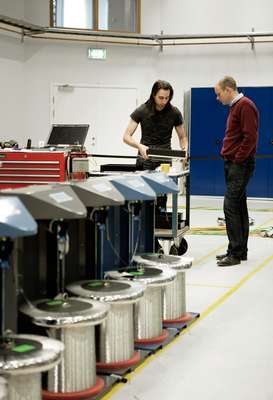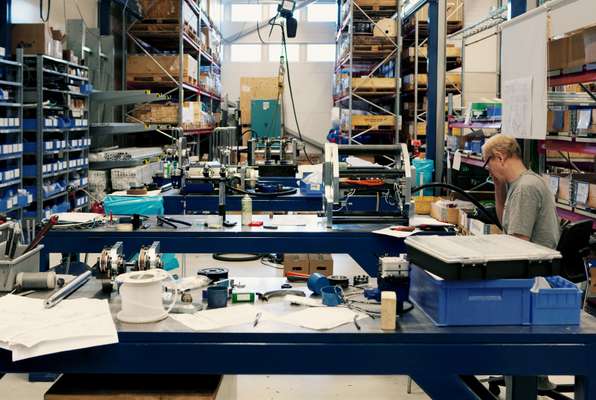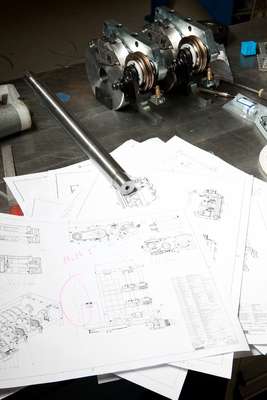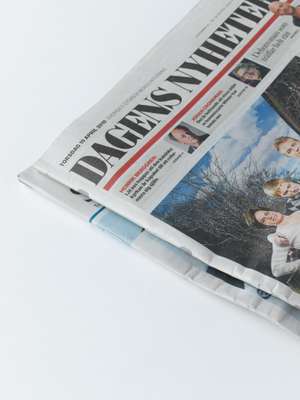 Why will Tolerans be key? Because readers love the tactility, foldability and readability of a stitched paper and are ­apparently flocking to flick the firm's products. "Digital may have shaken things up in a positive way, as publishers now have to really focus on the inherent strengths of print," says Melin. One way titles have found success in recent years is by becoming increasingly compact, durable and magazine-like. For example, the relaunch of German financial broadsheet Handelsblatt in a smaller "business format" (the connotations of "tabloid format" were thought to be best avoided) and stitched for the first time in November 2009 led to a sales increase of almost 7 per cent the following quarter.
Mario García, founder and CEO of García Media, which led the Handelsblatt makeover, says, "Newspapers were originally the size of books, and it was only an English tax levied per page in 1712 that caused smart publishers to increase page sizes. They weren't for the readers' benefit at all. They have enough trouble holding their busy lives together without their giant newspaper falling apart too."
Three of Sweden's leading dailies, Dagens Nyheter, Göteborgs-Posten and Sydsvenskan, made a co-ordinated switch to compact-stitched format in 2004, and according to the World Trade Press, Scandinavia is now a print oasis, with Sweden, Finland and Norway selling more newspapers per head of population than any other market, apart from Japan.
"Some are now calling our success 'the charge of the Viking tabloids'," says Charlotte Banning, marketing manager at Tolerans. Advertising revenue has also boomed for the compacts as magazine-style double pages were made available (see box, item 04), and Handelsblatt's makeover has allowed it to sell a double-page spread for €140,000.
"People are paying much more attention to what's best for the reader," says Melin, "and this is about paper stock, size and stitching. Especially stitching."
Why it's all about stitching and size 
1.
Being able to gather the whole paper in one piece helps keep city streets clean and the steel staples are easily recovered in the pulping process.
2.
Many websites offer origami-like tips on how to handle broadsheets in public places 'in no fewer than five folds'. Compacts bypass this problem.
3.
A University of Gothenburg study in 2006 found that compacts are read for 15 per cent longer than broadsheets, and are much more likely to reach multiple readers. 
4.
Unstitched broadsheets have only one double spread, in the centre-fold, but stitched compacts make every page part of a potential double. This allows for more imaginative use of editorial layouts, and more flexibility on advertising formats. 
All stitched up: Tolerans company profile 
Founded in Stockholm in 1947, Tolerans has quietly built a stapling empire over 60 years that now covers the major printing works across 70 countries, and has an 80 per cent market share. Most of the big names in stapled newspapers and stapled supplements, including Dagens Nyheter, Metro, The Guardian, The Washington Post and i, use Tolerans stitching machines.