My last meal / London
John Simpson
When he's covering the world's most dangerous conflict zones, from Afghanistan to Iraq and back again, celebrated war correspondent and author John Simpson frequently daydreams about fish and chips. He chooses London's J Sheekey for his 'last meal'.
"My life is terribly unplanned. I do everything on the spur of the moment, and long ago gave up booking restaurants in advance, so I usually wander in and hope someone will take pity on me, and they're inclined to do that here. This has a sort of 1930s or 40s touch to it and, the older I get, the more I like that period.
You can get decent fish and chips here. In 1992, I spent five months in Sarajevo during the siege – one of the worst crimes I've ever been witness to. You couldn't get food, except in tiny amounts. At the Holiday Inn, where I stayed, we had one meal a day and that was very watery soup, followed by root vegetables and a small sliver of some kind of meat – and always for pudding, God knows where they got it from, a little slab of some sort of coconut chocolate. We had a rule that we couldn't talk about food but somebody always broke it, then you'd all start with your fantasies – they started out being quite elaborate, but eventually, I began to realise that all I wanted was fish and chips.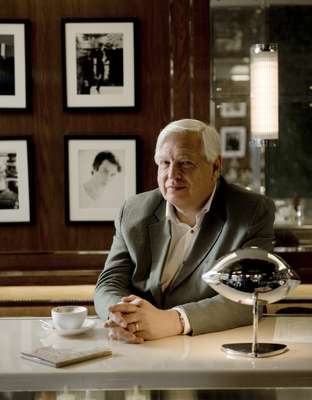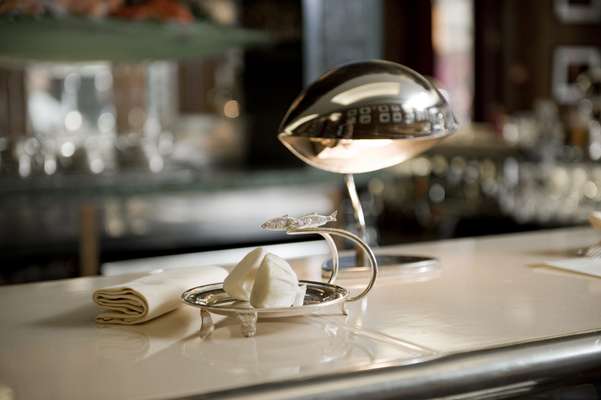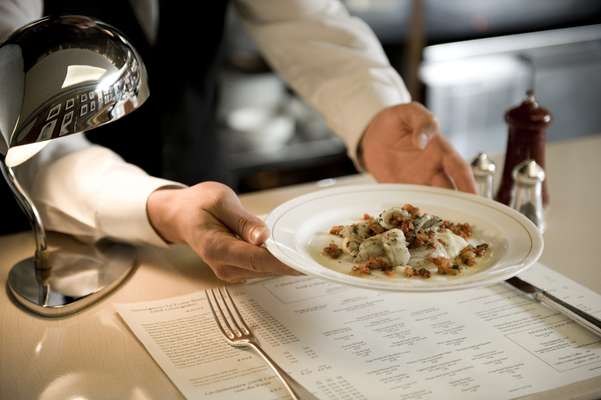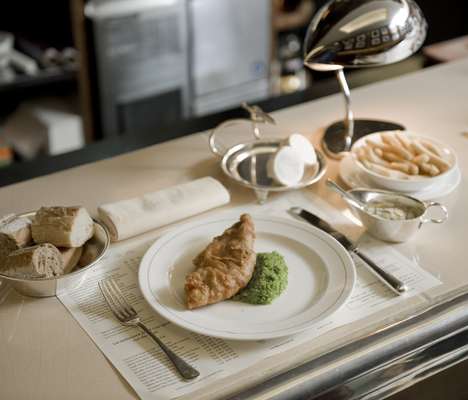 I spend part of my time in Paris. My wife and I have a tiny flat there and just downstairs is a really beautiful little restaurant – the type of Paris restaurant you dream about. After about seven years they started to remember my name. And then President Sarkozy came to the restaurant so the prices went up. Then when Barack Obama came to Paris, Sarkozy took him there. We went about two months later, in all innocence, for the sort of Sunday lunch we've had so often, and the price was £280 for three people.
My two daughters, who I have fortunately kept very close to, are now in their late thirties. My first wife and I always concentrated on having meals with them, from when they were little children right through to when they were 'why-should-I-eat?' teenagers. Same with my four-year-old – the poor little bugger has to sit there and behave. And my wife is a very good cook, which I didn't know until some time into our marriage.
I love the food in Iran, though it's not really a conflict zone, and also the food in Lebanon. But mostly in conflict zones everything closes, so you're down to ghastly rations. I've tried to love the food in Afghanistan, but I've had trouble with it. If possible, wherever I am, I prefer to try new restaurants. But I spend a lot of time in places where it's difficult to go out. The last time I was in Iraq, which was in March, I was able to have a meal in a restaurant, the first time I'd done so since 2003. In Iran – and Iraq and Lebanon too – eating can almost become a problem. The people are just so bloody generous – they pile it on, and because you're a foreigner you're a guest, so that's another enormous helping of rice and chicken.
There have been some bad moments. I'm very optimistic by nature and I have this pathetic belief that I can talk my way out of anything, because so far I have. But you've only got to get that wrong once. We were in a bomb explosion in Afghanistan a few months ago. It was quite good, really: I undergo a lot of physiotherapy for the injuries I got in 2003, one of which was that my neck got pushed rightwards out of alignment. And this recent bombing happened on the right-hand side of the vehicle we were travelling in. The physio says it did me the world of good.
I eat out too much. It's my excuse for being overweight. But the real reason is that I'm not very disciplined. I don't like being disciplined. It's not how journalists are, is it?"
John Simpson, 65, may be the most famous living journalist. He has reported for the BBC for most of his life, covering stories including the Tiananmen Square massacre, the overthrow of the Ceausescus and dozens of other conflicts. He was one of the first journalists to reach Kabul following the fall of the Taliban, and was wounded during the 2003 invasion of Iraq when an American missile hit his convoy. He is the author of several books, most recently Unreliable Sources: How The 20th Century Was Reported (MacMillan).
J Sheekey is a seafood restaurant tucked down a side street amid the theatres of Covent Garden. It is a favourite with the pre- and post-theatre crowds. 28-32 St Martin's Court, London, WC2N
j-sheekey.co.uk
Chargrilled cuttlefish with soft polenta and red pepper, fried fillet of haddock with chips and mushy peas.

Water, Darjeeling tea, one glass of Sauvignon Prestige 2009 Vigne-Lourac Vin de Pays.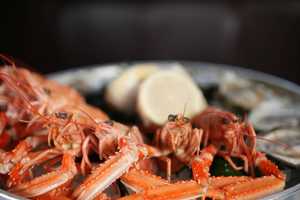 J Sheekey's menu does contain a small note to the effect that "meat dishes are available", but only the allergic or wilfully perverse would ask for further elucidation. J Sheekey has, in one incarnation or another, occupied its current premises since 1896, when a seafood merchant called Josef Sheekey opened an oyster bar on this spot.
Today, its sourcing of ingredients is as fussy as Sheekey's hearty meals are refreshingly not. "We've always used suppliers we trust," says Tim Hughes, chef director of J Sheekey's owner, Caprice Holdings. The focus is on British produce – not, as Hughes explains, for any reasons of patriotic ardour, but out of practicality. "We're not a British restaurant, as such," says Hughes. "We will use chilli and ginger. But we do use as much from the British Isles as possible – we have everything we need on our own coastline."
The logistics are nevertheless impressive. The oysters are from Northern Ireland, haddock from Grimsby in England's north, crab from Dorset in the south. J Sheekey will look further afield when necessary, though. "The cod is Icelandic," says Hughes, "and we go abroad for some vegetables."
Sheekey notes on its menus that all its fish is sourced from replenishable stocks. Asked about this, Hughes sounds at least as pragmatic as principled. "We won't use tuna, or swordfish, or any tropical fish," he confirms. "We don't need it."