Africa/Middle East / Global
Africa/Middle East
Briefing
A call for better treatment of Lebanon's army of maids and nannies, plus a transport boost in São Tomé and why Africa didn't make out 25 most liveable cities.
Q&A
Zvika Mintz
Founder, GeoPlanning
Tel Aviv
Urban planner Zvika Mintz is the founder of GeoPlanning, the firm responsible for the Ottoman Railroad Station Complex, one of Tel Aviv's largest renewal programmes. It opened earlier this year and turned an abandoned station into a cultural, commercial and leisure space.
Which cities are leading the way in terms of quality of life?
New York, for turning major areas into pedestrian-only spaces; Johannesburg, for trying to lessen racial tensions between communities; and Tel Aviv, for regenerating urban heritage areas.
Who are today's urban visionaries?
New York's Project for Public Spaces, a non-profit group that specialises in sustaining public spaces.
Which elements from cities around the world would you take to make the perfect place?
I would take the respect given by Boston and Barcelona to their urban heritage, plus the chances for communal activities offered by Brazil's Curitiba, and add New York's consideration for pedestrians.
---
Nanny state
Lebanon —
DOMESTIC WORKERS
For many Europeans and Americans having a live-in housekeeper or full-time nanny evokes a life of old-school luxury but in the Middle East it's just commonplace. Spurred on by middle-class demand, agencies specialising in bringing domestic workers from places such as Eritrea, the Philippines and Sri Lanka are doing a roaring trade.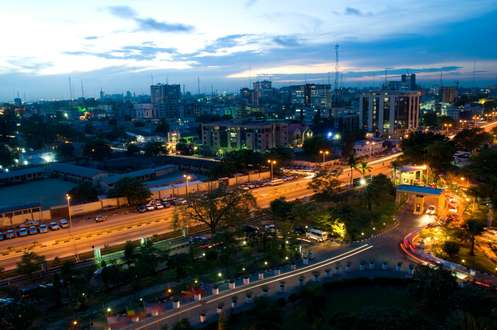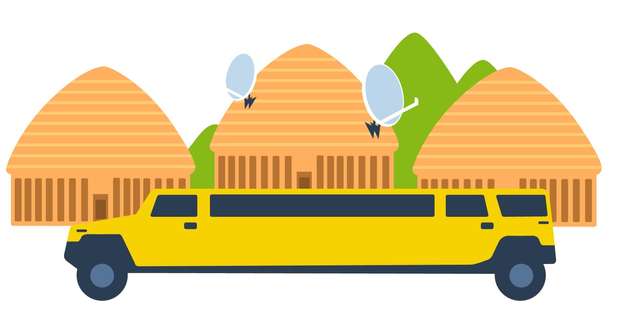 In Lebanon, once an employer pays the initial sponsorship fees, the salary for a live-in maid starts at around €160 a month. In the Gulf, where foreign workers – many working as housekeepers, cooks and chauffeurs – can represent 50 per cent of the population, wages are no better. But it's not just the salaries that can be miserable: domestic staff often work excessive hours and suffer from intolerant bosses. But now the Lebanese NGO 24/7 is hoping to improve their lot by appealing to what the Lebanese love most – food.
Culinary festivals with Sri Lankan dishes and concerts featuring African music have been set up as part of a campaign to call on all employers to grant a day off each week to their maids. "We want to show a more creative, powerful, proud, self-reliant, and intelligent face of migrant workers – as business women and representatives of rich and sophisticated cultures," says 24/7 founder Simba Russeau. Hopefully it's a message Lebanese (often found as migrants around the world) will appreciate.
Mopping up in the Middle East:
1 Human Rights Watch estimates that there are 1.5 million domestic workers in Saudi Arabia.
2Kuwait has 660,000; Lebanon 200,000.
---
African Odyssey
Africa —
QUALITY OF LIFE
Disappointingly, no African cities have made our Quality of Life survey. Here are the reasons why:
Few directly elected mayors. Mayors of most capitals are political appointees meaning they don't have to impress voters.
Lack of city planning and many cities have planning laws but fail to enforce them.
Africans leaving for Europe. This creates a brain drain at home.
A general lack of political will to improve education, better infrastructure and form business-friendly tax policies.
Failure of the state to keep up with the private sector. For success, cooperation is needed.
---
Ghetto rising
Nigeria —
REGENERATION
Once a crime-infested slum, the Oluwole district of Nigeria's capital Lagos (left) is now home to a shiny new market that will soon be joined by a mix of new offices, homes and shops. Launched in May by the Lagos state governor, Babatunde Fashola, it's the latest manifestation of his determination to bring the notoriously chaotic megacity (with eight million residents, its the second biggest city in Africa after Cairo) to heel.
Fashola has also embarked on a road and bridge building scheme to attract property investment and ease congestion – a lofty aim for a city where a three kilometre drive can easily take as many hours.
---
Ferry tales
Sao Tome —
TRANSPORT
While first world countries splash out on express trains to airports and high-speed rail to make their capitals more attractive to visitors and more pleasant to live in, the West African island nation of São Tomé and Principe is also becoming better-connected.
It has just launched a fast ferry service to Cape Verde to the north, cutting travelling time from eight to five days. No expense has been spared; the vessel, which can take 800 passengers, has a cinema, a garden and play area for children – though passengers may have to make room for the tropical fruits São Tomé plans to transport aboard. — ll
---
Diamond in the rough
Cameroon
Despite Cameroon being a developing nation, its second city, Douala, is now the continent's most expensive urban area. Rated by the comparative cost of housing, transport, food and entertainment, Douala is the world's 27th most expensive city, pricier than Madrid, Miami and Luxembourg.