Americas / Global
Americas
Briefing
Mayor Bloomberg gives the go-ahead for a new park in New York, Brazil overhauls in libraries in a bid to address its social problems, and Canada goes scouting for new Scientific talent.
New park life
USA — 
DEVELOPMENT
Large-scale urban renewal might have fallen out of favour in some cities – grassroots revivals are the way ahead according to advocates of the late urban thinker Jane Jacobs – but it's working just fine for New York City mayor Michael R Bloomberg. The latest project in Bloomberg's dramatic overhauling of New York's park system is Governors Island. Abandoned since 1996, the island (an army base dating back to the Revolutionary war and more recently a popular summer escape) sits in the harbour off the south end of Manhattan and in 2002 the federal government sold the island back to the people of New York for $1.
The project is to receive $41.5m (€34m) of City funds for construction, which will begin in 2012 and include a new ferry landing and a 3.5km-long waterfront. Another $220m will have to be raised for the second phase that includes a 40-acre park. (The plans for the areas around the park are not yet final: New York University has said dormitories and classrooms could be built there; there has also been talk of luxury hotels.)
If realised, this park, which is the vision of Adriaan Geuze of Dutch landscape architecture firm West 8, will include artificial hills, a "hammock grove" and playing fields. It's as dynamic as Michael Van Valkenburgh's Brooklyn Bridge Park, under construction on the piers across the water from Governors Island.
---
1.
Second Avenue Subway:
The first expansion of New York's subway for 60 years, phase one is due to open in 2016 costing $4.45bn (€3.55bn).
2.
Atlantic Yards:
This controversial Bruce Ratner-led project will transform old railway sidings between Brooklyn's Park Slope and Fort Greene into a new stadium, due for June 2012.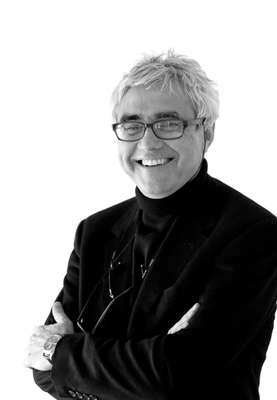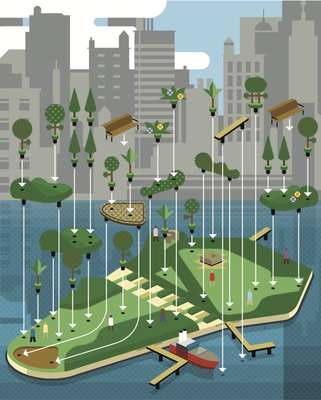 3.
Broadway from 23rd-30th street to North of Madison:
Andrew Zobler, CEO of GFI Development, has one hotel, Ace, in this area and will now open a Nomad hotel on 28th and Broadway. A branch of the Gansevoort is also due to open on 29th and Park Avenue in August.
---
Powerful post
Latin America — 
POLITCS
In Latin America, serving as mayor can be a launch pad for the presidency. Former mayors have been elected president in Colombia, Uruguay and Guatemala. As a region where mega cities can reach 11 million people, the mayor's office carries serious political clout.
In Colombia, the mayor-packed Green Party – recently founded by three former Bogotá mayors – has become a major force in politics. Brazil's José Serra, a former mayor of São Paulo, is hoping that his stint will serve as a trampoline for the presidency. He is ahead (just about) in the polls. Brazil's presidential elections get under way in October.
---
Favela novela
Brazil —
 LIBRARIES
The Brazilian government is pinning its hopes on libraries to promote social inclusion in some of the country's poorest communities. As part of its intensive Growth Acceleration Program, designed to bring its infrastructure into the 21st century, Brazil is modernising existing libraries, budgeting to increase book stocks and building state-of-the-art bibliothecas that are more like community cultural centres (with theatres and meeting spaces) than reading rooms.
Many of the library projects are in poorer neighbourhoods where social options are few and youth are vulnerable to gang recruitment.
---
Brain gain
Canada — 
EDUCATION
In May, Canada's universities went on an unprecedented binge of academic poachings, banking on scientific innovation to bolster future economic growth. With C$196m (€150m) of government money, they hired 19 top research scientists from around the world. Each will receive up to C$10m a year over seven years to support their work.
---
Q&A
Rafael Vinoly
Architect
New York
Rafael Viñoly Architects was founded in 1983. Among its current projects is the regeneration of London's iconic Battersea Power Station.
Which cities are leading the way in terms of quality of life?
New York, London, Amsterdam, Chicago, Montevideo.
Which cities need to try harder?
All of them.
Who are the urban visionaries?
Scientists thinking about the economic and sociological impact of urbanisation.
What would you change about New York?
The planning process.
Which city would you like to move to?
All of them.
Which elements from cities around the world would you take to make the perfect place?
The excitement of New York, the civility of London, the work ethic of Tokyo, the people of Rio and the air quality of Montevideo.
---
Despite having the second highest GDP in Latin America (after Brazil), Venezuela is struggling with its crime rates, especially in the capital. In 2010's first quarter, 1,535 murders were reported in Caracas. That's 691 more than the same period in 2009 and 881 more than 2008's first quarter.