Alanna Heiss / New York
Breath of fresh air
A good radio station can be the voice of a city, the meeting place for like-minded folk. But in New York, Alanna Heiss has turned the dial to create something unique – AIR, a radio station for the city's art crowd.
New York is the ultimate "second act" city, a place where personal and professional reinvention are not just accepted, they're downright applauded. But few second acts have been more eagerly anticipated than that of Alanna Heiss, the legendary arts maverick who founded the p.s.1 Contemporary Art Center in a disused Queens public school back in 1976. Over the subsequent three decades, Heiss emerged as one of New York's, and America's, most celebrated cultural leaders – credited not just with establishing the city's contemporary art scene but helping ensure its long-term survival.
Now Heiss has returned to her roots following her 2008 departure from P.S.1 – which became part of MoMA in 2000. Her current home is the Clocktower Gallery, a penthouse duplex in an Italianate lower Manhattan office tower built in 1898 by McKim, Mead & White, where Heiss first began holding public art exhibitions back in 1972. For years, the Gallery served as home to WPSI (P.S.1's in-house radio station) before quietly re-emerging late last year as Art International Radio (AIR) – a Heiss-helmed arts and culture-based independent radio station.
Air is broadcast from the Clocktower's 750 sq m studios, run by four full-timers, five part-timers, four interns and a roster of hosts/producers. It's advertising free – finance comes from Heiss and her board, plus some public funding – and broadcast worldwide, as it were, by the web. Heiss oversees both this repository for WPS1's archive as well as a production space for her original arts-focused radio programming. Indeed, unlike W.P.S.I – which mostly broadcast exhibition-related shows – AIR does not just report about art and culture, it creates it as well. From site-specific sculpture and installations to video and dance, AIR commissions art both for display and as material for programming.
Despite its modest budget and evolving mandate, Heiss clearly envisions AIR as a long-term addition to the New York art arena. Its board is as impressive as it is eclectic – artist Marina Abramovic, singer Rufus Wainwright, prominent Florentine collector Maria Rosa Sandretto, lawyer Sanford Krieger and former Goldman Sachs managing director Lawton W Fitt.
As AIR settles into its latest incarnation (its first major show The Dangerous Book Four Boys is on from June 23) Heiss has launched its most ambitious endeavour yet – a series of full-scale radio theatre productions. A tribute to the serial-radio broadcasts of the pre-television era, the works are anchored around site-specific sets which, though never seen by the listening audience, serve as inspiration for the series' scripts and performances. Some broadcasts are open to the public and come complete with props and costumes. Once completed, Heiss will develop an even more elaborate radio drama detailing the scandal-filled demise of Clocktower architect and Gotham raconteur Stanford White. A series based on the Wild West is also in the works, along with a joint installation/sound project in a studio environment designed to recreate the psychedelic sonic experiments of the 1960s.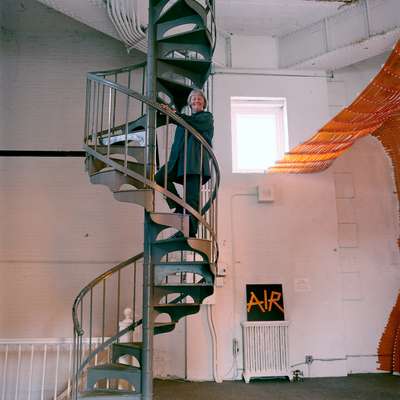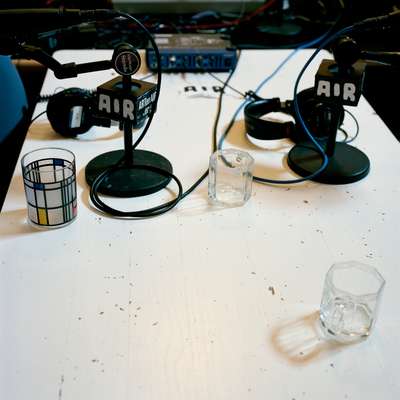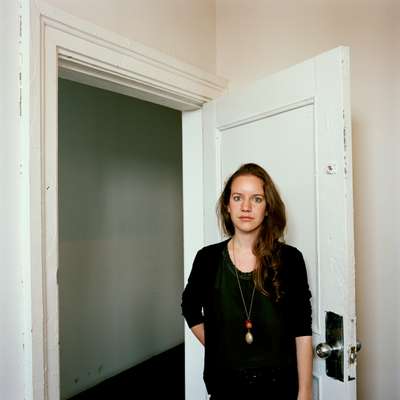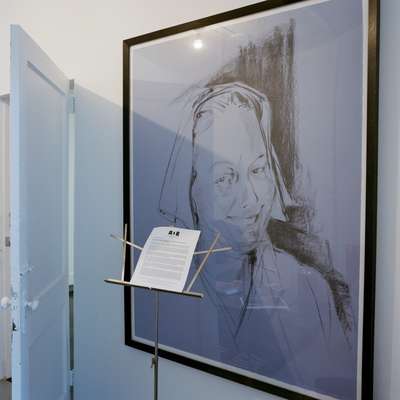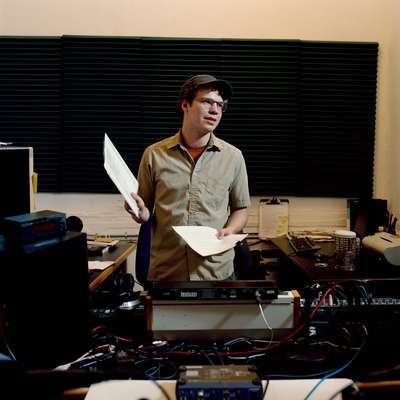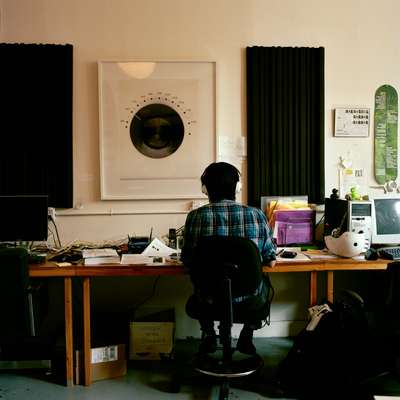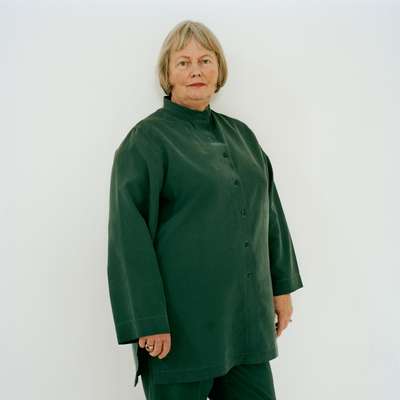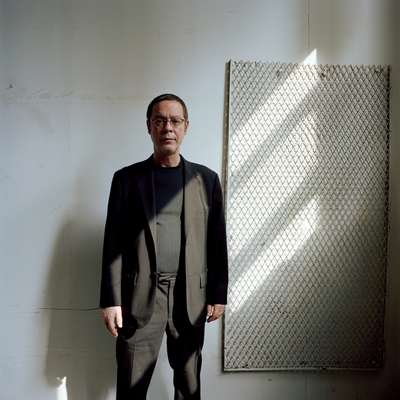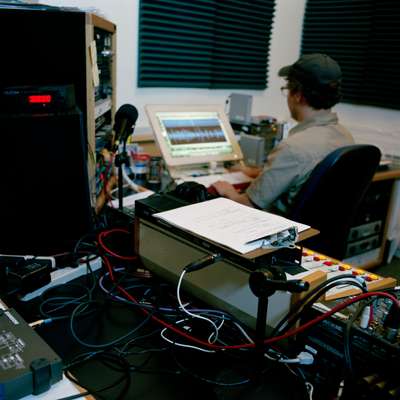 A year after its debut, both AIR and Heiss are ready for their cultural close-ups – eager to take their place in the creative community Heiss helped establish. "It's like picking up where I left off," Heiss says. "I'm not sure how it looks from the outside but I do know I'm having a lot of fun."
Monocle: You arrived in New York from London, where you did everything from being an art critic to selling cars. What was the city's art scene like back then – during Gotham's broke and bankrupt 1970s?
Alanna Heiss: New York was mired in depression, a city where rich people feared to live and art had little to do with money, wealth or the stock market. Because of this, artists were comfortable moving within New York's underground, its criminal element – taking over abandoned buildings and creating unconventional art spaces where models, poets and literary people all merged together.
M: Clearly the boundaries between art and commerce are now far more porous. What prompted this change?
AH: Two major things happened: First, a lot of money poured into New York's art world in the 1980s so suddenly the city became not just a centre of art production but also of serious art collecting and consumption. At the same time, AIds arrived, decimating New York's cultural community to an extent that we still have not recovered and transforming Manhattan into a lonely ghost town. Those who survived, I think, became in a sense more selfish, understandably more focused on money and security.
M: Two decades on, you clearly remain bullish on New York. How does the city's cultural life feel today?
AH: It feels safe and healthy, which is good. But today's art world lacks the craziness and rambunctiousness of decades past. Nonetheless, thanks to its resident artists and artists passing through, New York remains the centre of the global arts industry – even though the city's art institutions tend to be rather fragmented and receive limited government spending.
M: How do you see AIR's place in the city's current cultural fabric – where the internet and new media have become a dominant form of artistic engagement?
AH: We're living in a period where art blogs and listing sites have taken the place of formalised cultural criticism. Blogs have shifted from being the medium to the actual message. But blogs are about opinion, not criticism. AIR is an exquisite opportunity to get back to having larger conversations, entire conversations.
M: What are the differences between AIR and your previous enterprises?
AH: P.S.1 was like putting everyone from the art world into a room and inviting people to come and watch. AIR feels ­completely opposite; the audience is far more on the outside. As for our artists, AIR's 24/7 timetable offers a relief from the pressure cooker atmosphere of creativity.
M: How will AIR evolve now that it is your full-time priority. What can we expect?
AH: Everything at AIR has a relationship – but is not limited – to radio. We are also making original art in a way that it remains an intensely private experience for the artist but allows the public to share in its production process. Our original radio-theatre series – coupled with our extensive radio archive – give New Yorkers an unrivalled opportunity to hear and often see the great stars that shaped the city's cultural life. The talent is certainly here – though we also have folks in Germany, Italy, Japan and Thailand scouting for global artists to appear.
M: Many of the people on AIR are your friends. How much is AIR a personal expression of your world and world view?
AH: I've been around the cultural block, I've got some mileage to me – more than 30 years of life, of friendships in the arts. Laurie Anderson is a friend and she is doing a series of midnight shows for us. As is young pan-sexual performance artist Kalup Linzy. Susan Sontag was a dear friend and if she were alive today, she'd certainly be on AIR.
M: Lower Manhattan and the Clocktower building are different to New York's traditional artistic enterprises. How does that ­influence AIR?
AH: There are many larger institutions, many far better funded, but we have this fantastic old city building that still has this utopian and idealistic edge to it. You can't find that in Midtown. We're able to have a direct impact on Lower Manhattan because we're fairly outside the banking and political entities that influence the city's culture and because we can operate so efficiently. Being on our own is a real creative catalyst for us; it's such a pleasure to see folks discovering the Clocktower and the culture that comes from it. I guess you could call us the real Discovery Channel.
Art and life
Alanna Heiss CV
1943: Born Louisville, Kentucky
1966: Graduates from Lawrence University in Appleton, Wisconsin
1972: Establishes the Clocktower Gallery, eventual site of WPS1 and AIR
1976: Establishes P.S.1 Contemporary Art Center in a former schoolhouse in Long Island City, Queens
1981: P.S.1's seminal "New York/New Wave" exhibition introduces the world to rising talents such as 21-year-old unknown Jean-Michel Basquiat
1997: P.S.1 undergoes an $8.5m expansion transforming it into the second largest contemporary art centre in America
2000: P.S.1 merges with MoMA
2008: Heiss leaves P.S.1 and returns to the Clocktower and forms AIR
Doing it in public
New York
WNYC is one of the US's premier public radio stations, as keen tapping its foot as addressing current affairs through editorial collaborations with the BBC and the New York Times. Using its new performance and studio space and its "curiosity bender", Radiolab, it's also upsetting national public radio's more conservative inclinations.
After becoming independent from the city two years ago, the station set out to find a new studio downtown that it could invite the public into. The Greene Space, which it unveiled last spring, is New York's only multi-­platform, street-level studio and performance space open to public view. Positioned in West Soho on Varick Street, the site, designed by Kostow Greenwood Architects, hosts live radio shows, readings from local writers, film screenings and audio plays written by local high school students.
Open to view 24 hours a day, the public is invited to events in the auditorium and almost every event is webcast. "We did have to close it once," says Jennifer Houlihan, WNYC's director of publicity, "but that's because there was nudity."