Design/Architecture / Global
Design/Architecture
Briefing
Floating homes on a man-made lake, a beautiful bamboo recyclable inflight food tray, and fine Finnish furniture.
Water runs deep
Germany — 
RESIDENTIAL
The eastern German village of Scado, formerly the site of a communist-era open-cast mine, is gradually being flooded. By 2018, it will be Europe's largest artificial lake district and home to various floating architecture projects. Launched in May on Lake Geierswalde this floating home by Steeltec 37 (below) is the second of 20 houses due on this lake over the next three years.
steeltec37.com
---
Box of tricks
Global — 
INFLIGHT FOOD TRAVEL
Part of a drive by NetJets to reduce its carbon footprint, this new recyclable and reusable inflight catering box is by French designer India Mahdavi. Half the size of its predecessor, it's made from sustainably sourced bamboo and contains wooden cutlery, porcelain trays and biodegradable plastic lids.
netjets.com
---
Classic ceramics
Made in: Sausalito, CA
Heath Ceramics
Edith Heath founded the tableware and tiles company Heath Ceramics in 1948. She combined innovative forms and glazes with an honest use of materials to produce everyday objects that combined creativity and function. She was a pioneering modernist designer and her creations are still sought after by collectors. In 2003, Catherine Bailey and Robin Petravic bought Heath Ceramics, preserving its founding principles and expanding awareness of the brand.
heathceramics.com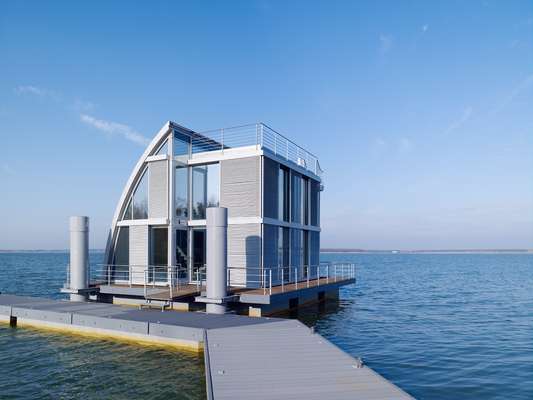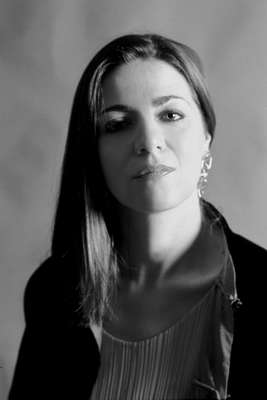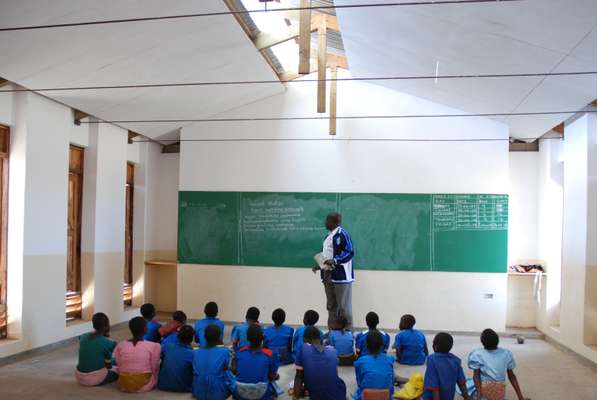 1.
More than 60 craftsmen still make every piece in the company's Sausalito factory.
2.
Each design bears the original Heath Ceramics stamp.
3.
Edith Heath's original "coupe" line has been in constant production since 1948.
---
Q&A
Elisa Astori
CEO Driade
Italy
Driade is joining the summer design hub at the Promenade du Port in Sardinia's Porto Cervo for the first time this year.
What will you be packing for your pop-up?
The launches presented at Salone in April from our three brands, Driade, Driadekosmo and Driadestore, together with masterpieces by Enzo Mari, Philippe Starck and Antonia Astori.
Do people buy differently when they are on holiday?
Customers have more time and are more relaxed.
Who do you expect the typical customer to be in Porto Cervo?
An Italian client with a second house or an international visitor on a cruising holiday. Hence we cater not just for houses but also for yachts and boats.
driade.it
Natural beauty
Finland — 
FURNITURE
Hi-tech chairs might be in vogue but sometimes nothing beats old-fashioned wooden handicraft, so Rudi Merz's RM Series for Finnish firm Nikari is a breath of fresh air. The cabinetmaker's skills are evident in every joint of his traditional slatted ash design, oil-waxed and completed with detachable seat pads.
nikari.fi
Basic Equation
Malawi —
 SCHOOLS
London-based John McAslan + Partners has, together with Arup, designed four prototype schools in rural Malawi. The final school opened in June with five flexible indoor and outdoor classrooms, built to accommodate 170 students. Stabilised soil blocks are made on-site and locally sourced materials keep the cost of each school under €20,000.
mcaslan.co.uk
---
Architectural cure
Switzerland
Basel-based Silvia Gmür Reto Gmür Architekten is working on a new laboratory building for the cantonal hospital in St Gallen, Switzerland, to be completed in May 2011. The 10,300 sq m building is clad with fixed metal slats that maximise daylight and provide sun protection at the same time.