Affairs city: Geneva / Geneva
Diplomacy rules
Geneva: a world-shaper, a knowledge economy, a cultural hub and a city on the rise in our Quality of Life index. But how long can it hold on to its unique role? Property is hard to find, living costs are high and there are rival cities keen to take on its mantle. At the same time, no one can fault the lifestyle. Or can they?
1.
Tribune de Genève is the main newspaper.
2.
Average ambulance response time: five to seven minutes in centre.
3.
There are 36 museums and art centres.
---
Geneva's lakeside location is deceptively quaint. This city is, after all, one of the world's most important diplomatic centres and these folksy surroundings are a well-established forum for hard-hitting, history-making global agreements. It was here at the famous "Fireside Summit" that Reagan and Gorbachev melted the Cold War and where peace was brokered for the war-ravaged Balkans.
It was the Swiss record of neutrality and the aura of the Red Cross (founded in Geneva in 1863) that led US president Woodrow Wilson to settle the League of Nations here in 1919. Geneva is now home to the European headquarters of the UN, five of its specialist agencies and a constellation of powerful bodies including the World Trade Organisation (WTO), World Economic Forum (WEF) and CERN, the world's largest nuclear research laboratory. A coterie of NGOs followed in their wake – there are now some 250 dotted along the shore.
Over at his office on the rue de ­l'Hôtel de Ville the mayor, Rémy Pagani, from the socialist "A gauche toute!" coalition, is very proud of his power hub. "I met the mayor of Montréal who has just one international organisation to deal with," he says. "He asked me how I pulled off 22. I told him, we do this by providing a platform for the international community. It's about building networks within networks. There's a synergy. So, if the International Labour Organisation [ilo] is confronted with a human rights issue, they can go down the road to the UN and get it addressed."
In the streets, Pagani's synergy is palpable. Diplomats whizz across town on cycle paths from the UN to the World Health Organisation (WHO) to thrash out agreements on global health and then up to the World Intellectual Property Organisation (WIPO) to discuss pharmaceutical patents. The humanitarian and diplomatic operations run like a Swiss timepiece.
In short, Geneva is an incredibly good city for getting things done. Away from the political posturing at the UN in Manhattan, Geneva is quietly churning out resolutions. "We have more UN delegations coming over for meetings in Geneva than in New York," says ambassador François Nordmann, president of the Club Diplomatique de Genève. He also explains how bodies such as the WIPO and the WTO have acted as magnets for lobby groups that have stationed their operations in Geneva – adding another tranche of powerful players into the mix. In all, international organisations employ around 25,000 personnel (including 8,500 UN staffers, the largest concentration of UN personnel in the world). With the private sector, foreigners make up half of the city's working population and bring a total of CHF5bn (€3.5bn) to the canton every year. As a result, Geneva is fast becoming as frenetic as Washington's K Street. "This is when the technical can become political," says Nordmann. "[Lobby groups] want to be here at the source, to influence legislation. The departure of all this would be a tremendous loss to a [canton] of 400,000 people."
Departure? Yes, you heard right. For all its leafy parks, Geneva is facing stiff competition from European rivals. Last year, its diplomatic stronghold threatened to shatter when the WTO said it might up sticks after local left-wing politicians opposed plans to expand its ageing headquarters in Geneva's protected Parc Barton. Despite the tax breaks and perks promised by the Swiss, the WTO was fed up with its cramped, gloomy quarters on the lake. Geneva's high cost of living and overloaded housing market began to make alternatives, such as Bonn, more alluring.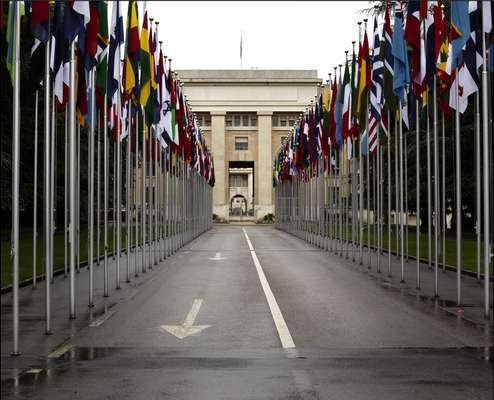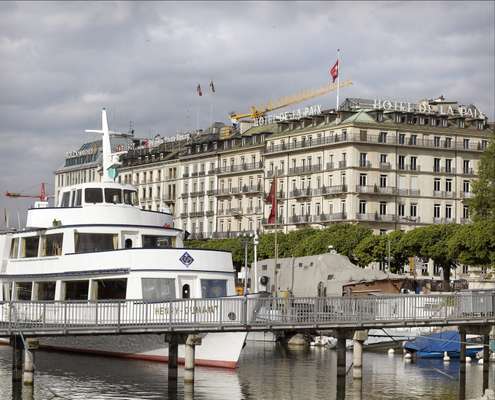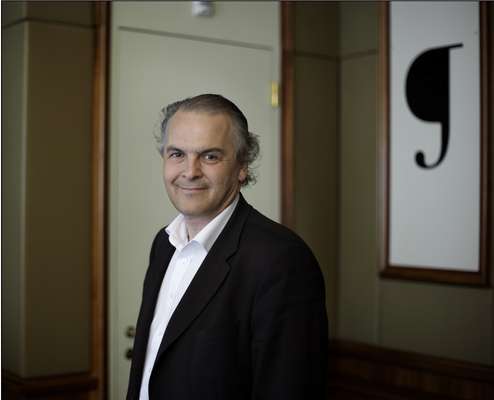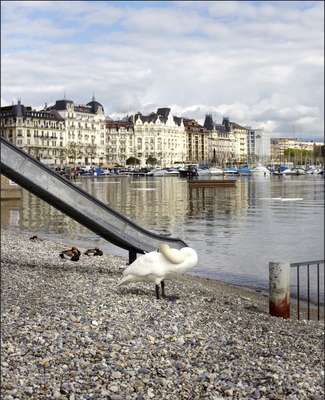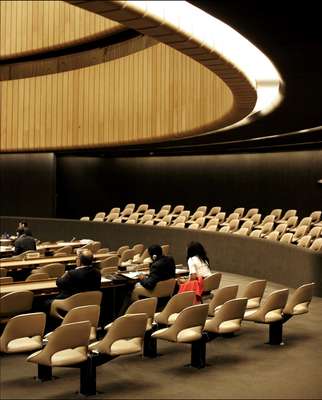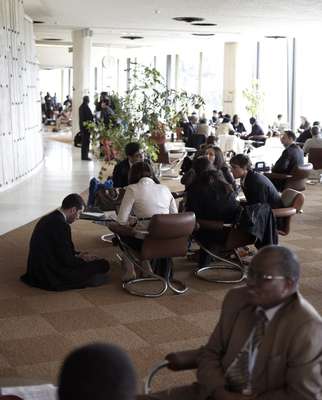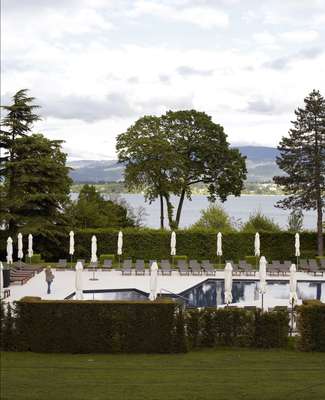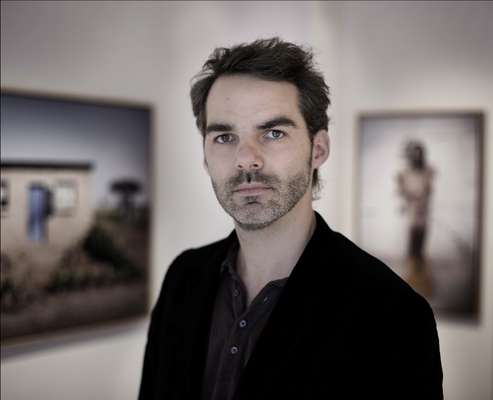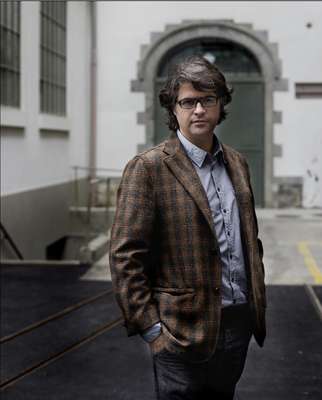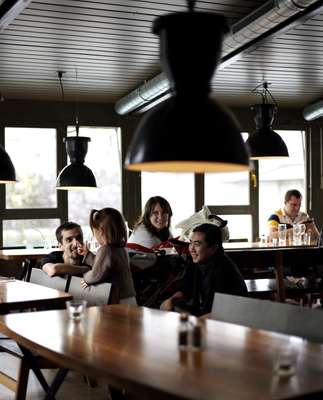 A political ruckus followed as the SolidaritéS party launched a campaign against the WTO's plans trailing the slogan, "The capitalist cancer of WTO is attacking the lung of Geneva." Even ­socialist foreign minister Micheline Calmy-Rey joined the fray to argue that the WTO's presence was vital for the Swiss economy. There was a collective sigh of relief when the plans were approved and the WTO stayed put. Geneva's bucolic environment was its trump card. "Nobody wanted to go to Bonn," says Nordmann, rolling his eyes as he recalls the WTO's laundry list of demands.
Certainly, the city's unusually high-achieving crowd makes for a formidable sporting and party circuit. Over at the UN-owned International Tennis Club – across the road from the iron grey fortress of the American mission – its president Danièle Binay casts an eye over her club room. "He's from CERN, he's a WIPO man, I think. Those ladies are all UN staffers," says the former UN translator who used to play tennis with Kofi Annan during her days in Addis Ababa.
In the winter delegates decamp to the mountains to ski at the weekends (those in the know chum up to the nuclear physicists at CERN, who own a chalet in Zermatt) and in the summer the UN swimming enclosure and the Bains de Pâquis become the diplomatic hangouts.
In up-and-coming areas such as Plainpalais, Les Grottes and the gritty Pâquis district, the cafés are thick with bobo (bohemian bourgeois) and diplomats from all over the world tucking into foie gras, fondue and sushi.
Official diplomatic parties live up to national stereotypes. MONOCLE hears about intellectual dinners at the German mission, minimalist cocktails parties at the Japanese consulate and bombastic 4 July shindigs at the American ambassador's residence. "The British used to throw the best parties. But that was before the big crisis," says Eva Schöfer, an Austrian first secretary on human rights. "Their end of session party used to be in a chateaux next to the Palais du Nation. This year they moved it to a pub called Pickwicks."
Alternative Geneva can be more ­difficult to crack. "But once you do it's worth it," says Bernadette Arditi, an ­Argentinian diplomat. "There are alternative, authentic areas, such as Carouge, with beautiful little bars and brunch spots. I came from Paris, so you can imagine the shock when I arrived here. But Geneva, really, it surprised me. It has a very intense cultural life."
It may be intense, but has Geneva become saturated? Quite the opposite, insists mayor Pagani. "We're actively seeking to convince more organisations to set up shop here," he says. "The city of Geneva will provide a building and ­ the Canton of Geneva will provide the ­financing for their move."
Others are not so sure that Geneva's parochial infrastructure can cope with any more well-meaning humanitarians. "Geneva is full," insists architect Andrés Ojeda, who set up a practice here eight years ago. "There are huge areas of the centre that are safeguarded as agricultural land which makes it very difficult to build new homes."
Indeed, property in the area is fiendishly hard to come by – diplomats fizz with frustration when they recall their struggle to find apartments. Even wealthy nation states are having problems securing tenure.
Mayor Pagani is not at all fazed by the chorus of complaint and outlines his plans to build a "carbon positive" eco-quarter on old industrial land near the city's La Jonction. Another scheme will expand the city's borders by creating a new "circle line" subway that will link the Gare de Cornavin with trendy Eaux- Vives where a new development is planned. "That's been decided. There will be a new theatre here too, built in to the station," says Pagani. "What's more, it will enable us to have some urban planning that will go beyond the city limits."
Some Genevans fear that any further expansion to their city's international community will impinge on the green space and brisk, Alpine way of life. Others insist Geneva's strength is its ability to thrive on its diversity. "Surely a city that marries a wildly socialist mayor and some of the world's most wealthy capitalists can pull anything off?" says one Genevan corporate lawyer while drinking iced Rose champagne at La Réserve country club on the city's outskirts.
For the time being, at least, the balance of bucolic and institutional looks about perfect. As diplomats discuss their weekend itineraries outside the trendy brunch spot Brasserie des Halles de l'Ile, a man in elegant sporting tweeds reels in a glossy lake trout from the fast-flowing water. A sure sign that the diplomatic elite and the city's rustic environment are co-existing rather well.
Geneva's modern architecture is no great shakes but its eco-credentials are. The city is building ecological social housing and recently made all its street lights energy efficient, saving 30 per cent on electricity. Mayor Pagani aims to be "fossil fuel free" by 2050 and plans to make old houses energy positive by installing geo-thermal and solar energy features.
Increasingly, the lake is being used as an energy source. Last summer, the UN shut off its air-con and, instead, piped cool water from Lake Geneva into its Palais and neighbouring buildings. Other new buildings – College Sismondi, the Maison de la Paix and the extension of the WTO building – are using the lake to heat their structures in the winter.
And by the look of the huge solar panels on the US mission, the Americans are making an effort too.
1.
Loosen up the trading hours. Hardworking diplomats and staff at Rolex need places to shop, eat and drink.
2.
Open up a quartier for small entrepreneurs and light industry where people can live above shops. Commission Switzerland's brightest architects to plan and design it.
3.
Tear down Cointrin Airport and start from scratch. Hosoya Schaefer would be a good choice for architects.
4.
Elegant residential towers in the 20 to 25 storey range would help ease housing problems.
5.
Get some life on the streets after 17.45.
Geneva has a surprisingly avant-garde art scene. The city-owned Museum of Modern and Contemporary Art is a semi-converted factory which shows work by John M Armleder and Sylvie Fleury (two Geneva-born provocateurs). Nearby rue des Bains is home to a stretch of smaller galleries including Art&Public, owned by collector Pierre Huber.
Art here is increasingly political and often mirrors the UN's calendar. February's World Congress on the Death Penalty spawned a series of theatre shows and photography exhibits and the UN session on Human Rights had a corresponding film festival.
In up-and-coming areas such as Les Grottes, private galleries like Imaginaid, run by former Red Cross worker Serge Macia, are springing up showing humanitarian themed works.