Expo 35 / Rio de Janeiro
Expo 35: Rio de Janeiro
Rio is blessed with more raw natural beauty than probably any other city on Earth. This, coupled with the conviviality of its residents, the forthcoming Olympics and efforts to finally reduce the poverty gap and improve infrastructure, mean the next few years promise to be among the most exciting in the city's long and rich history.
For a man deep into the last weeks of post-production on his new $20m film, director Andrucha Waddington looks fairly unbothered. The boyish 40-year-old director is rolling around his living room/work studio on his exercise ball.
Waddington admits that his breezy disposition has much to do with how he, like a lot of Cariocas, normally starts his day. An unhurried stroll along the beach, which is conveniently located across the street from his Leme apartment, a dip in the surf, a chat with any friends he might encounter. "Where else can you do that?" Waddington asks. "Then I work hard, finish at 9pm when the nightlife in Rio is only just beginning. You have everything, restaurants, music, great artists, theatre, sometimes all within a few blocks. I wouldn't change this for anything."
It's why Waddington and his partners have chosen to keep their production company, Grupo Conspiração, one of the country's largest independents, firmly in Rio even after so many in his business fled to São Paulo over the years. And while he describes the decision as an "act of resistance", these days it's a resistance with all the momentum in its favour.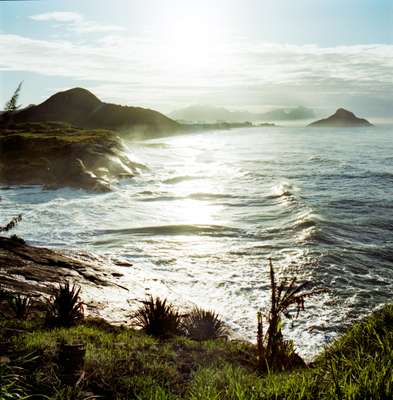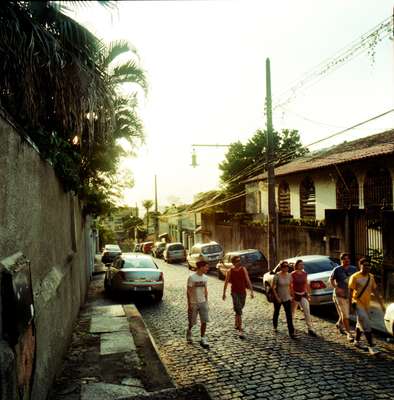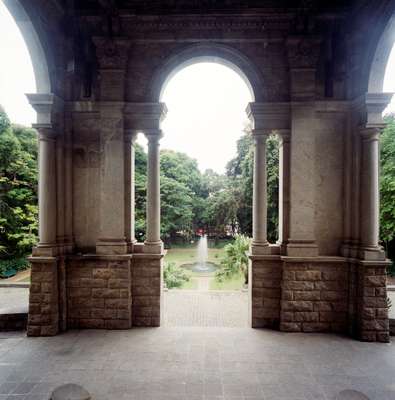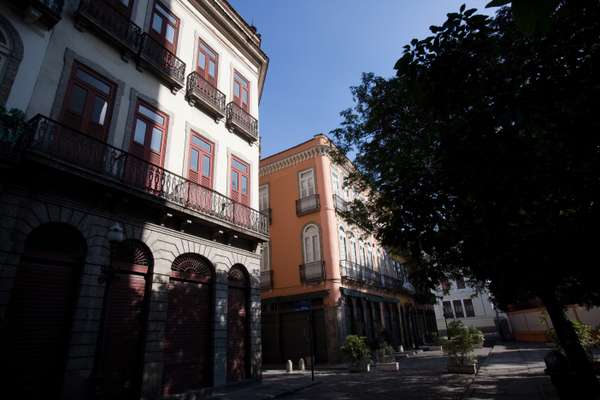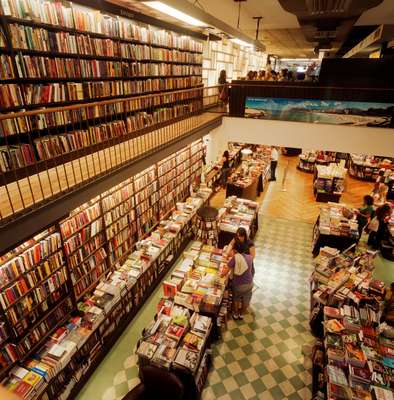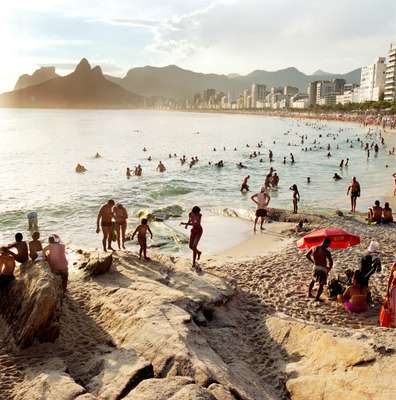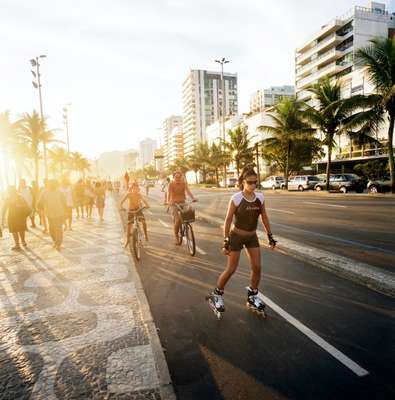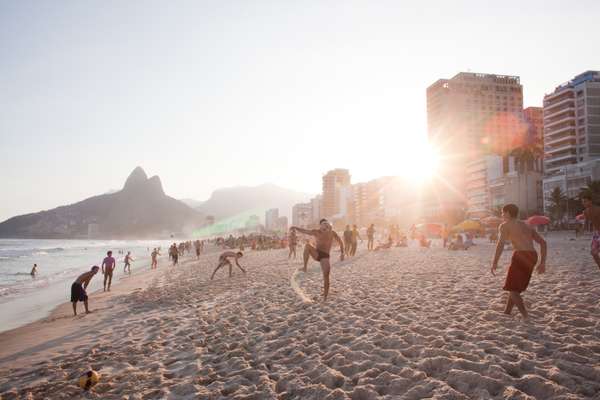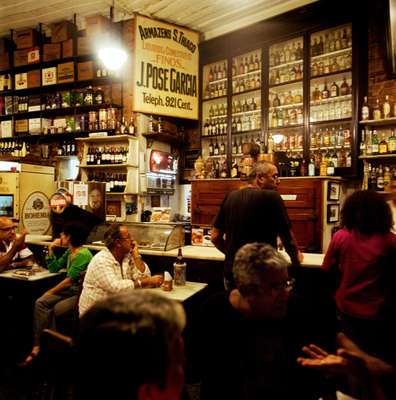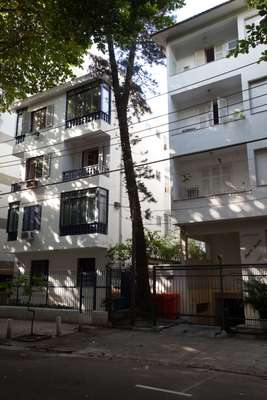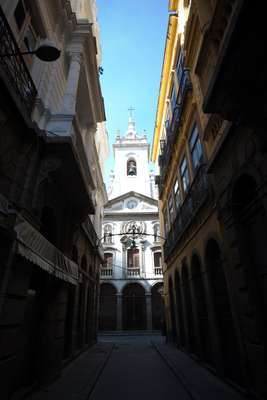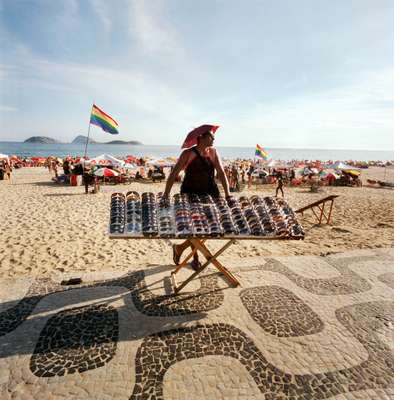 A booming property market, preparations for the 2016 Olympics, and a raft of smart new developments happening across the city mean the money, and the creative people with it, are rushing back into Rio. It's a resurgence underpinned by the knowledge that Rio already possesses almost every asset it needs to rank among the world's most desirable places to live. Squeezed between jungle-clad, bosomy mountains and 53km of white-sand beaches, no city on earth presents such a stunning consummation of natural setting and urbanity. Within the forests of Parque Nacional da Tijuca, teeming with ocelots, monkeys and sloths, Rio boasts the largest and wildest urban park in the world. Meanwhile, few cities in the Americas are home to such an eclectic and rich architectural heritage, much of it still awaiting rehabilitation.
Then there's Rio's greatest intangible. The conviviality of locals rarely figures in statistical regressions of a city's quality of life, but the remarkable fluidity of Rio's social life is a big draw for many who make the choice to live here. Take São Paulo-born artist Vik Muniz, subject of the new documentary Waste Land. After 20 years of living in the US, Muniz recently decided it was time to get a place in Brazil again. There was no question which city offered the lifestyle that suited him best. "Social life in Rio is dynamic and complex," he says over espresso in his new pad surveying a sunny Ipanema beach. "Every day it leaves room for amazing chance encounters. You meet some strangers at the beach or at a party, and you don't know if you're talking to a dentist, an artist, a billionaire or a pot dealer from the favela."
Chalk it up, perhaps, to the beach as social leveller. Still, however much Rio has in its favour, the challenges it faces are among the most formidable of any metropolis. Its economic disparities and crime are as renowned as its beaches; a fifth of its population live in impoverished favelas, usually under the thumb of armed drug gangs. Despite recent investments in schools and export facilities, old infrastructure has been compromised by decades of neglect – something that became fatefully apparent during the April storms that tore favela houses from hillsides, killing 256 people, and submerging much of downtown.
But for the first time anyone here can remember, the mayor, currently Eduardo Paes (see issue 31), the governor and the president are political allies, unhampered by corruption allegations, and have been working in step for the betterment of the city. Suddenly Rio's challenges don't seem quite as insurmountable as they once did. After years of only venturing into the city's favelas whenever trouble erupted, police have embarked on a co-ordinated and long-term pacification campaign, driving out the armed gangs and in their stead establishing schools and social services. Upwards of 40,000 favela dwellers living in areas at risk of slope collapse are being relocated.
Cariocas, conditioned until now to doubt things would ever much change, have learned to live gracefully within its constraints – it's what defines Rio's often anarchic mode d'esprit, working at the edges of the impossible. And it's Cariocas, not government, who've laid the groundwork for the city's present resurgence. Twenty years ago much of Centro, the historic downtown, was derelict. Then architectural preservationists, artists, entrepreneurs and regular citizens took it upon themselves to create a "cultural corridor". With the arrival of clubs such as Rio Scenarium, a lavishly conceived, three-level antiques emporium-cum-bar, private art galleries such as Ernesto Neto's A Gentil Carioca, and the cluster of design shops and botecos around Praça XV, the nightlife and creative ferment began shifting back to Centro from Zona Sul. Soon the remake trickled next door to Lapa, Rio's fabled former red-light district. Now Lapa is the default option for many Cariocas on weekends, just like it was in the 1920s.
Local government now realises, too, that the docklands are key to the city's future. Taking cues from the successful redevelopment of Puerto Madero in Buenos Aires, the recently unveiled Porto Maravilha project aims to rehabilitate the district with new housing, boutique shopping and cultural venues.
Rio being Rio, of course, it promises to be a bumpy road to respectability. Like preparing for Carnaval, Cariocas have a habit of bringing it all together just under the wire. Whether they meet their Olympic deadlines remains to be seen. As important, in its chase after world-class status, is whether Rio survives with its freewheeling and open-minded spirit intact.