Design city: Helsinki / Helsinki
Finnish beginning
The World Design Capital for 2012 is having a design renaissance. Helsinki officials, academics and designers are inspired by the chance to prove it isn't stuck in the shade of its mid-century heritage. Three key facts: 1: Three per cent of city budget goes on culture. 2: Bars open until 02.00. 3:Parks make up 40 per cent of the city.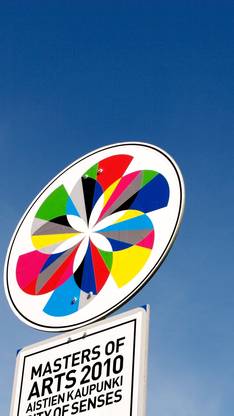 The Empire-style façade of Helsinki's harbourside City Hall is just that: a façade. The building, originally a hotel when it was built in the early 1800s, was remodelled in the 1960s, keeping just its outer skin as dictated by strict conservation regulations. Today, the 1960s interior – with its white walls and enormous forest green shag-pile rug – has in its turn been preserved. Two opposing architectural styles co-exist here and the building is a good metaphor for Helsinki's current design conundrum.
The city has recently been chosen as the World Design Capital for 2012 but like so many countries with a weighty design heritage, a return to the spotlight raises questions about how Helsinki should define itself going forward. Should it still push its past or look to the future? What should it keep and what should it throw away?
Much of the challenge lies in the fact that for a long time Helsinki was ahead of the rest of the world, addressing issues such as environmental design decades before anyone else (in the 1930s, Alvar Aalto – Finland's most celebrated designer – was already promoting sustainable architecture). Helsinki's commitment to design defines every aspect of residents' lives and is ingrained in the national identity. And since the early part of the 20th century, governments have made art and design a priority. The School of Arts & Crafts was founded in 1871 and was this year merged into the new Aalto University. The Kunsthalle contemporary art space opened in 1928.
The respect for good design can also be seen in the very structure of the city: telegraph poles, rubbish bins and metro trains were designed by the same architects who created household objects for Iittala, Artek and Marimekko. It's no surprise then that designers in Finland have always been household names.
Master designers are still relevant in Helsinki – indeed Finnish pride in their heritage is evident in every home, café, and hotel. Seventy-nine-year-old designer Oiva Toikka's bird collections are bestsellers at Iittala and he currently has an exhibition, celebrating 50 years of working with the brand, at Helsinki's Design Museum. What's beginning to change, though, is the scale and focus of Helsinki's younger generation of designers.
In her spacious modern offices, Helena Hyvönen, executive dean of Aalto University, Finland's pre-eminent design school, explains how co-operation between the public and private sector shapes the country's design sense. She explains also how the focus is shifting from the Finnish heritage of domestic design to a more civic direction. Today, the school's graduates still want to work for Iittala, Marimekko and Artek but a group of Aalto students has also just won a bid to redesign Blue1 aeroplanes, the SAS-owned Finnish regional airline. "We are trying to prepare our students for how design can be a tool for change," says Hyvönen, "so social and community design is becoming a big part of the new design direction."
Marita Liulia is a media artist and curator of Aalto's Master of Arts Exhibition Award. Over lunch, she says that Finnish design values come from the fact that Finland was a poor country where products were developed with the idea of making everyday life better. "Now we are expanding our design values to make the city life and suburbs better," she says. Masters student Dylan Kwok was a winner of one of this year's awards with a proposal to revitalise suburban areas in downtown Helsinki with courtyards, recycling banks, greenhouses and community centres.
Mayor Jussi Pajunen is similarly optimistic about Helsinki's design future and agrees designers are focusing their work on the city itself and improving the quality of life of the population. "The city of Helsinki has an official strategy laid down by Helsinki City Council to be a design city. Our city is in the middle of the greatest change in 150 years. Our design concept for now and the future is about service design, how to develop our welfare system – schools, hospitals and social sectors. We want to incorporate design solutions into the whole concept of our city and society."
It's for this reason that Helsinki has become a first stop for Asian CEOs and urban leaders looking for clues on how to overhaul their hqs or entire cities. With its strategic position as the first European port of call for airliners flying inbound from Seoul and Nagoya, Helsinki has long attracted Japanese tourists in search of Moomins and design students looking for internships.
Today, young Finns are just as likely to look to China and Japan for opportunities to sell their wares or raise money for new projects. That the city is home to one of the world's biggest communications players, Nokia, and an airline, in Finnair, that has a long-haul strategy that's almost 100 per cent focused on the Far East, has also brought a bit of Asiafication to the city's streets.
At Nokia's Espoo campus just outside Helsinki, Argentine Axel Reyer explains that the latest Nseries models are more intuitive with some of the best technological capabilities on the market. "The HD video-recorder and 12 megapixel camera make the Nseries a more people-centric phone," says Reyer. "It is a handset for communication but also a platform for recording your life and memories."
Local industrial design star Harri Koskinen received Scandinavia's most prominent design award – the Torsten and Wanja Söderberg Prize – in 2009. His current portfolio says much about the way Finland's current crop of designers are going. "Our design work in Finland is now more international but also we are expanding from product design and architecture to urban and rural planning too."
Helsinki's younger designers are keen to emulate their ancestors with ambitions to do both art and design, they're also planning and revamping the city's urban structure. And they are being given ample opportunities. In 2008, three cargo ports were moved from the city centre, which vacated 250 hectares of waterfront area. Open competitions are being held to redesign the West Harbour and create eight new seaside neighbourhoods, linked by a new metro line. As 2012 approaches it's entirely possible that Helsinki's significance as a design capital has only just begun.
Finland's national carrier, Finnair, has an unrivalled service connecting Europe to Asia. Helsinki is also a midway point between America and Asia and, when the fast train begins service this autumn, St Petersburg will eventually be just three hours away. The Finnish capital is looking less like just another Scandinavian outpost and is now beginning to make the most of its strategic geographical positioning.