Five escapes / Global
Five urban escapes
Cities from Tokyo to Turin work because when you you really need to get away, they have rural, beach or mountain retreats on the doorstep. Here are five urbanite playgrounds.
A two-hour drive from Turin, Finale Ligure is a low-key resort on the Italian Riviera where the city's executives and academics pass the summer months. Situated at the base of a limestone mountain, the town has pristine beaches, a palm-tree lined promenade and a shopping strip. Close by are two picturesque hamlets: Finalborgo, a walled medieval settlement set back in the foothills; and Varigotti, a quaint fishing village of low-slung residences in golden yellow and burnt sienna hues. Sun-worshippers relax on loungers at Varigotti's beach while more active types head inland to climb, hike or mountain-bike their way to stunning sea views. To eat, visitors choose from an ample menu of fresh seafood or nibble on slices of farinata, a delicious local flatbread made from chickpea flour.
---
Top picks
Punta Est
Via Aurelia 1, Finale Ligure, + 39 019 600 611, puntaest.com
A charming, family-run 18th-century villa with a pool .
---
Ai Torchi
Via dell'Annunziata 12, Finalborgo, + 39 019 690 531
First-rate restaurant in a former olive mill. Try cod with sweet Tropea onions.
---
Muraglia Conchiglia d'Oro
Via Aurelia 133, Varigotti, + 39 019 698 015
Seafood favourites including bucatini in cuttlefish ink.
---
Bar at Hotel Punta Est
puntaest.com
The terrace bar overlooks Finale Ligure and the sea.
---
1.
Swim and sunbathe in the natural harbour at Baia dei Saraceni.
2.
Ride along the 1,000km of cross-country trails in the hills above Finale.
3.
Visit the 12th-century chapel on the hike from Varigotti to Capo Noli.
---
Swim from Varigotti's beach to access the hidden 100m strip of fine sand at Punta Crena and sunbathe in privacy.
---
Nothing has the residents of Tokyo running for the hills like the blistering heat of the summer. For over a century they've been building rustic besso – second homes – in Karuizawa, a genteel resort tucked into the eastern end of Nagano Prefecture. Foreign missionaries were the first to visit but it wasn't long before Karuizawa's airy environs made it a favourite retreat of the wealthy and well-connected.
Emperor Akihito famously met his future wife, Michiko, while playing tennis here; and the royals are still regular visitors, along with the old-money crowd and urban holidaymakers who make the 75-minute journey on the bullet train from Tokyo to enjoy the greenery. You can't move for cafés and bakeries in Karuizawa (above right is the bakery Sawamura), many of which have been here for decades. The resort is the only place in the world to have hosted both the summer and winter Olympics, and offers hot springs and skiing in season.
---
Top picks
Mampei
+ 81 267 42 1234, mampei.co.jp
Dating back to 1894, Karuizawa hotel offers western breakfasts.
---
Hoshinoya Karuizawa
+ 81 267 45 6000, hoshinoya.com/en/
Villas built alongside the Yukawa River (top and left), plus hot spring baths.
---
Domaine de Mikuni
+ 81 267 46 3924, oui-mikuni.co.jp
French-inspired food served in a house designed by a modernist architect.
---
Windsor Bar
The Prince Karuizawa, + 81 267 42 1112, princehotels.com
Classy colonial-style taproom at the Prince.
---
Hike to Shiraito Falls or the eerie volcanic landscape of Onioshidashi. Or visit the organic farm Orto Asama owned by Yoshio and Aiko Kaneda. ortoasama.com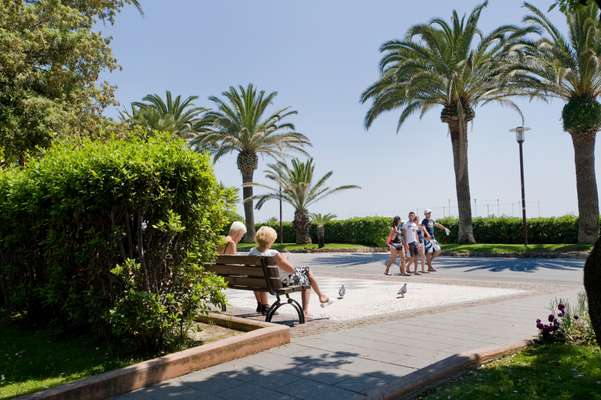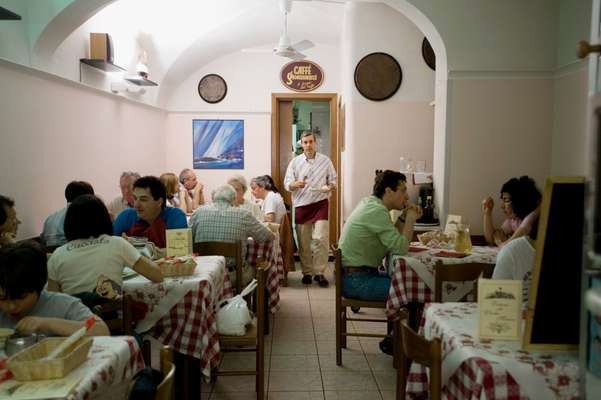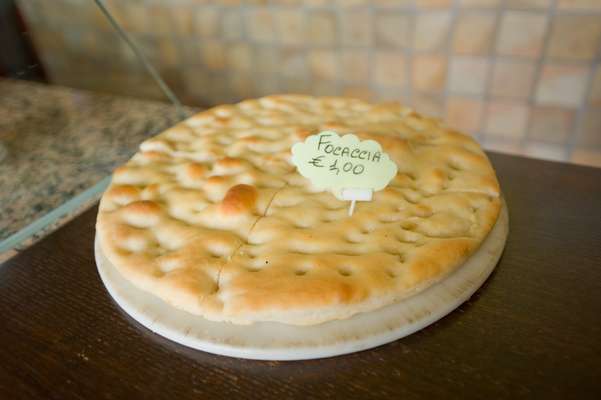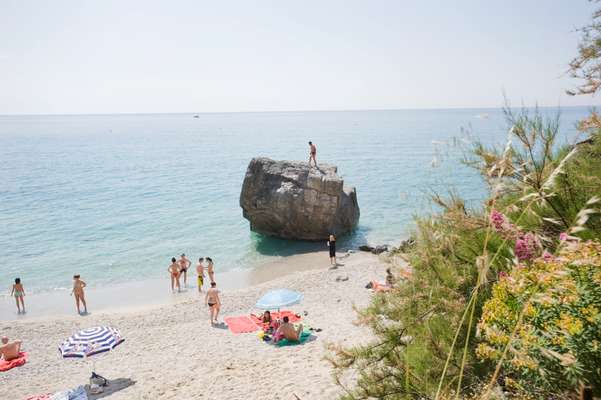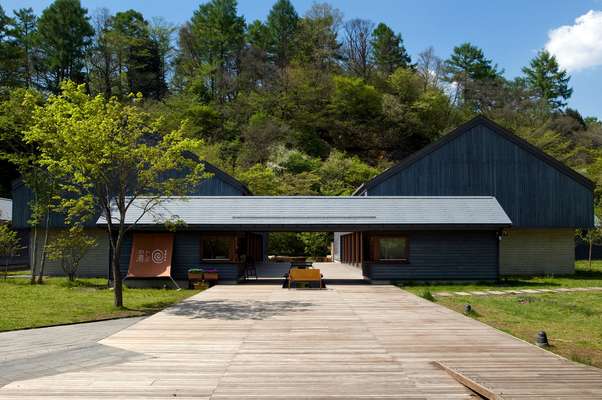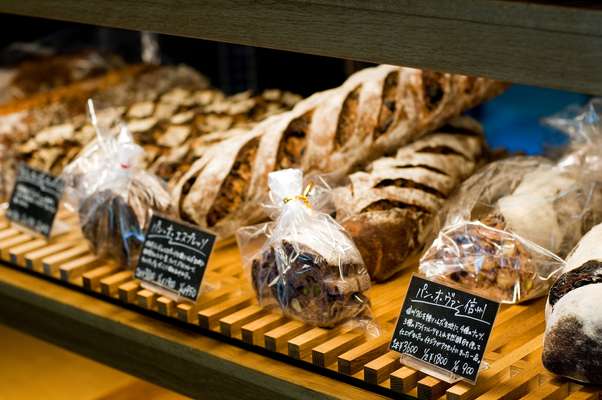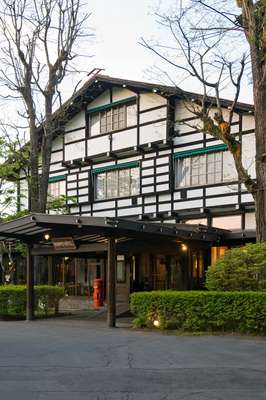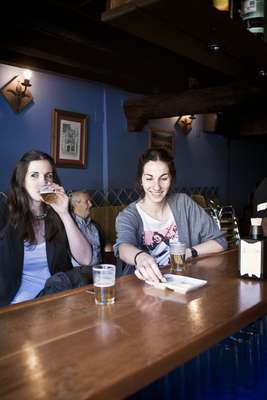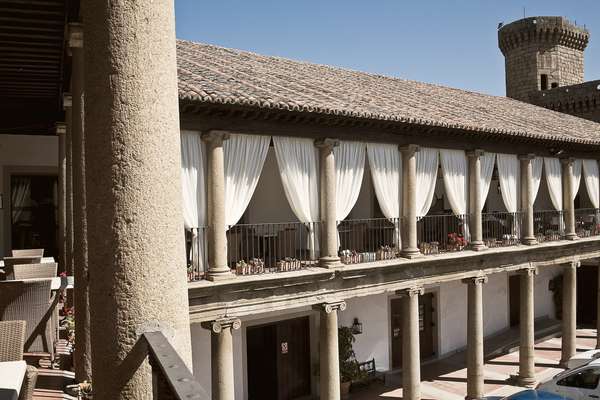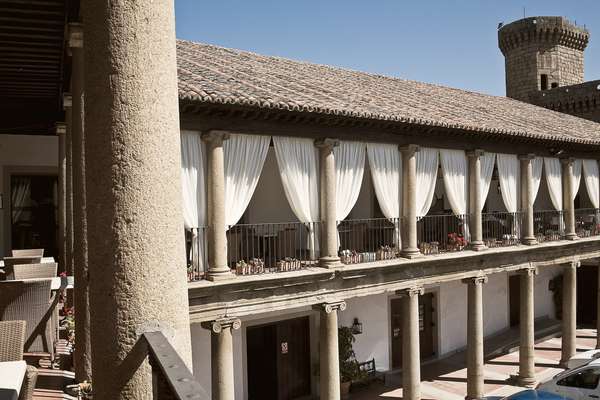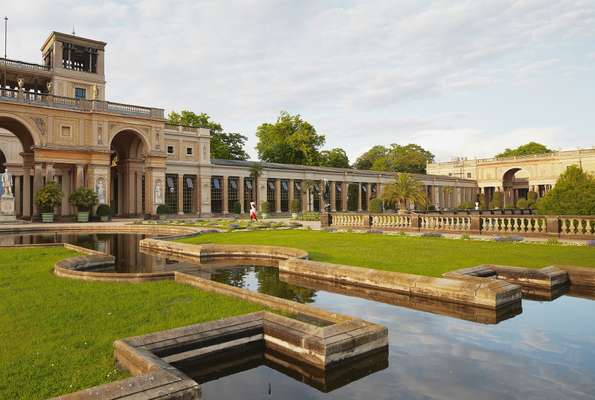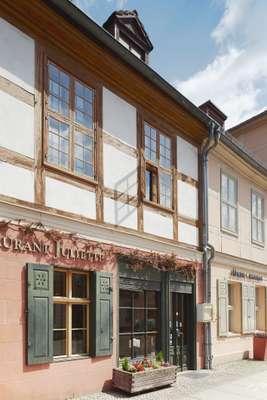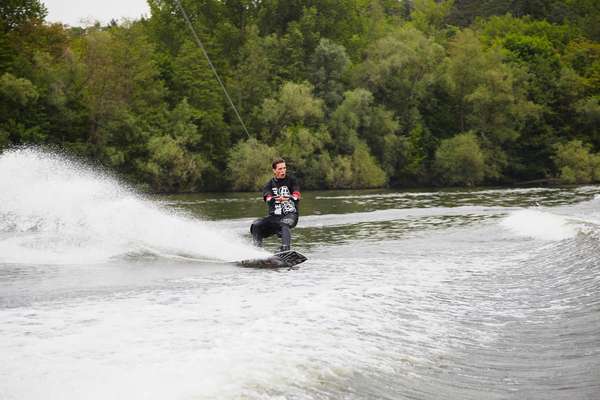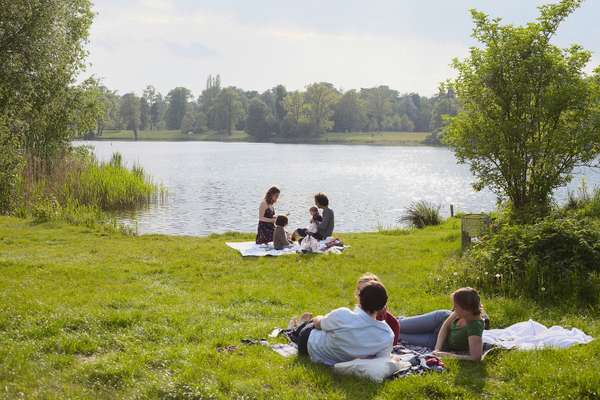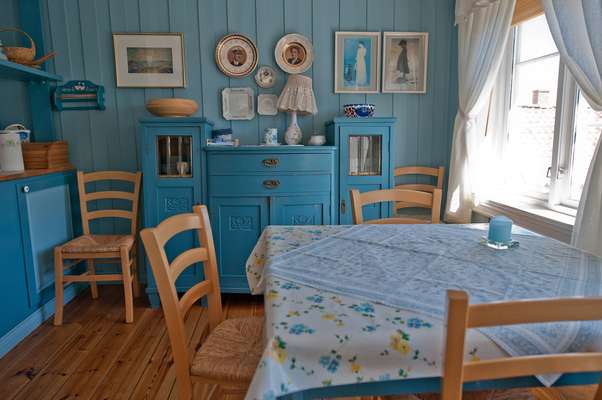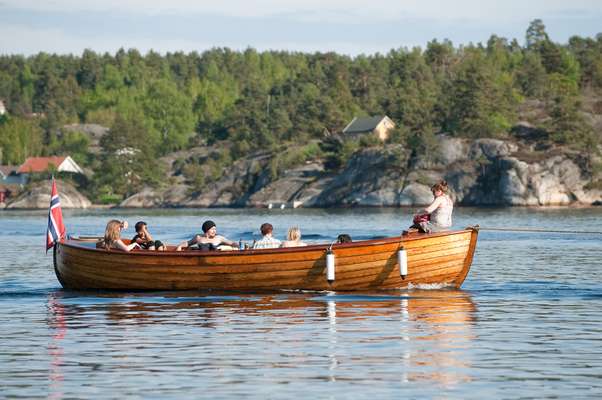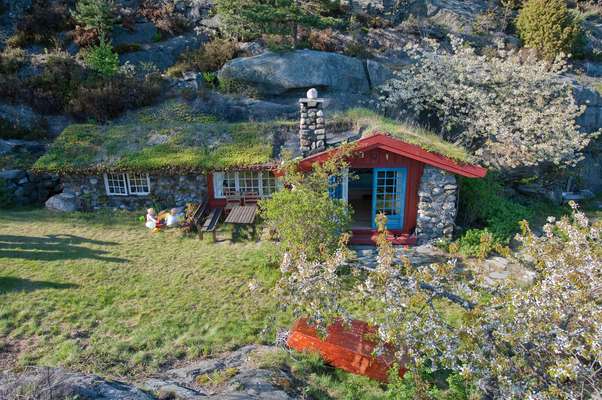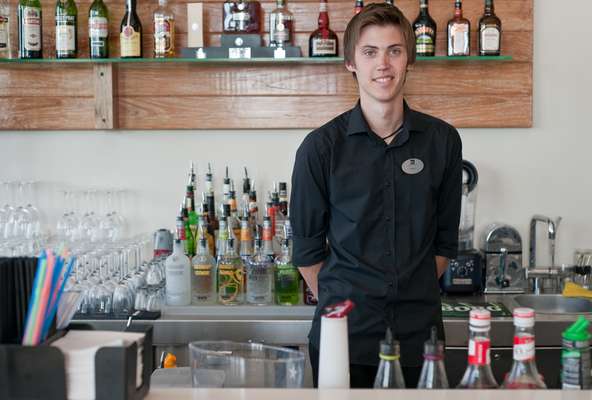 ---
Potsdam, the Brandenburg capital 24km southwest of Berlin, was once the summer home of Prussian kings. Now, it becomes Berlin's backyard during the hotter months. Ever since the Wall fell, Berliners have flocked here to enjoy 18th-century palaces, lush parks, picturesque lakes and a tolerant atmosphere that somehow manages to be both posh and bohemian. Neglected during the communist era, many of Potsdam's once-crumbling waterfront villas have been restored to their former stateliness, and the palaces in Park Sanssouci will be fully refurbished in 2012.
City folk come here for swimming, boating excursions or cultural events, often just for the day – although some, like model Nadja Auermann or fashion designer Wolfgang Joop, have relocated permanently.
From Berlin, take the S7 train with a Zone C ticket (about one hour) or a suburban (DB Regio) train (about 30 minutes). Traffic is lighter on Friday evenings than on weekends.
---
Top picks
Das Kleine Apartmenthotel
Kurfürstenstrasse 15, + 49 331 279 110, hollaenderhaus.potsdam.de
Longer-stay hotel in a listed ensemble of buildings.
---
Restaurant Juliette
Jägerstrasse 39, + 49 331 270 1791, restaurant-juliette.de
Excellent French cuisine in the Dutch quarter.
---
Bar Gelb
Dortustrasse 6, + 49 331 8871 5575
A longstanding Potsdam fixture, with tasty cocktails.
---
1.
Stroll through the parks and outbuildings of Sanssouci Castle and relax on the grass near the Orangery.
2.
Swim or skinny-dip (local-style) in one of the gorgeous lakes surrounding the city.
3.
Visit the 19th-century mock-Russian village of Alexandrowka.
---
Stranded in the centre of Spain, Madrid is surrounded by rivers and small lakes, with arid land and mountains to the north and west. Madrileños will do anything to escape the heat of high summer and Valle del Tiétar in Ávila, two hours' drive to the west, is the rural remedy for a discerning set. Wealthy Madrileños are buying charming cottages and farms up and down the valley, where Scotch pine and oak forests crowd the foothills of the snowcapped Gredos mountains, a small range open to skiers in winter.
The Tiétar scene is not about browsing boutiques – it's a pastoral retreat where visitors enjoy bucolic pursuits such as fishing, horse-riding, swimming and barbecuing. The valley is a perennial hideaway for those with cabins, but during the summer months numbers swell as friends and relatives pack bathers and abandon the city every Friday to take advantage of the fresher air in villages such as Villanueva de la Vera.
---
Top picks
Parador de Oropesa
Plaza Palacio 1, Oropesa, + 34 925 430 000, paradores.es
An impressive affair set in a 14th-century castle
---
Los Castañuelos
Calle de los Castañuelos 1, Candeleda, + 34 920 380 684
Rustic southern Ávilan cuisine in a homely setting.
---
La Gatera
Calle del Medio 35, Pedro Bernardo, + 34 626 929 750
Gawp at the view from the Tiétar Valley's natural "balcony" as Enrique and Macu serve up local fare.
---
Posada Real de Esquiladores
Esquiladores 1, San Esteban del Valle, + 34 920 38 34 98, esquiladores.com
A new addition serving fine Ávilan and Castillian cuisine.
---
1.
Escape the sun with a visit to the Cuevas del Aguila caves.
2.
Climb on a horse at La Peña del Toro riding club near Chilla.
3.
Sample a steak from El Maranchonero butcher in Candeleda.
---
Madrileños go crazy for the Valle del Tiétar's pimenton (crushed peppers) delicacy.
---
Little known outside of Norway, but a two-and-a-half hour drive out of Oslo is the scenic town of Kragerø. Dubbed "the pearl of coastal towns" by Edvard Munch, a former resident, the area is made up of over 500 islands, islets and skerries where wealthy Norwegians construct their summer cabins. One of the draws of Kragerø and its small harbour is a public beach surrounded by restaurants. Boutiques pack its narrow backstreets, but there is also plenty on offer for the adventurous including hiking, sailing, fishing or hiring out a wooden "kogg" (local wooden fishing boats) dotted over the pristine waters.Said to be blessed with the most sun in Scandinavia, the town and fjord are protected from the harsh climes of the North Sea by the nearby 7.5km Jomfruland Island, a popular destination in itself and a convenient ferry ride away.
---
Top picks
Quality Spa & Resort
Stabbestadveien 1, 3788, Kragerø, + 47 35 97 11 00, kragerospa.no/eng/
This Jensen & Skodvin-designed luxury hotel on a steep peninsula boasts panoramic views and great beach club drinks.
---
Tollboden
Heuchsgate 4A, 3770, Kragerø, + 47 35 98 90 90
Mediterranean harbour-side joint with a Nordic touch.
---
Lanternen
Ytre Strandvei 4, 3770, Kragerø, + 47 97 61 49 76
Rooftop steak-house with views of the town and fjord.
---
1.
Take a trip to the island of Stråholmen for some truly breathtaking views.
2.
Hike up to the Steinmann hilltop above the town.
3.
Catch a ferry to Jomfruland and find your own secret beach spot.
---
Rent a boat and seek out the smaller islands in the fjord for a day of sunbathing and skinny-dipping.