Business city: Honolulu / Global
Hula hopes
Honolulu, our top-ranking US city for the third year running, wants to shed its honeymoon hotspot image. The film industry, renewable energy and agriculture are helping transform it into a new Pacific power.
1.
It takes seven to 10 days to register a company.
2.
Has the largest number of US buses using hybrid power.
3.
There are direct flights to eight Asian cities.
---
To outsiders, it seems little has changed in Honolulu since Hawaii Five-O detective Steve Garrett left town. But step away from the honeymooning couples and flaming tiki torches of Kalakaua Avenue and there are signs that Honolulu is moving beyond the clichéd images that the world holds of the place.
With a booming film industry, an emerging bio-energy sector and the first major international conference to be held in 2011 (APEC, the Asia-Pacific ­Economic Cooperation), the city has ­ambitions to become a new hub for ­intercontinental business and diplomacy.
In mayor Mufi Hannemann's Honolulu office, portraits of his Samoan mother and German father sit behind his desk. On the day we meet, Hannemann wears one of his 200 Hawaiian shirts and a lei garland. Hannemann says of Honolulu: "I want to be the Geneva of the Pacific. But we have to get beyond the image of sun, sand, surf and hula. We are still at the point where people get ridiculed when going to Hawaii to do business. If we remove the perception of just being about tourism, Hawaii will benefit from the boom economies of Asia. The APEC summit is our chance to do that."
Hannemann would like the planned urban rail project to be well under way by the time of the summit. "APEC and rail are joined at the hip," he says. "Rail is the missing piece to quality of life here and will create sustainable solutions to vehicle dependence, opportunities for affordable housing, integrated bike paths and parks and, like APEC, urban rail will reposition Honolulu as more than just a pretty place."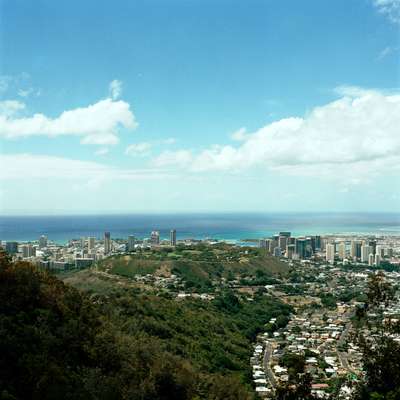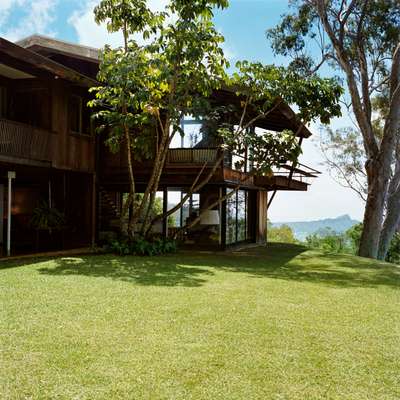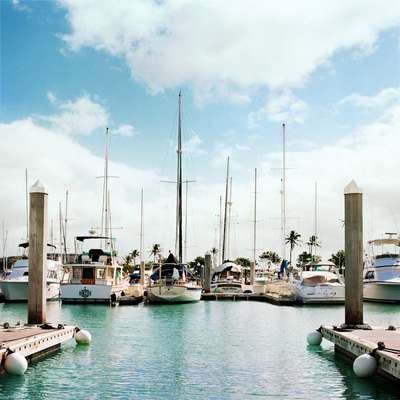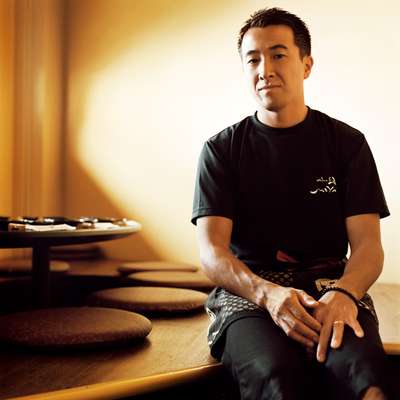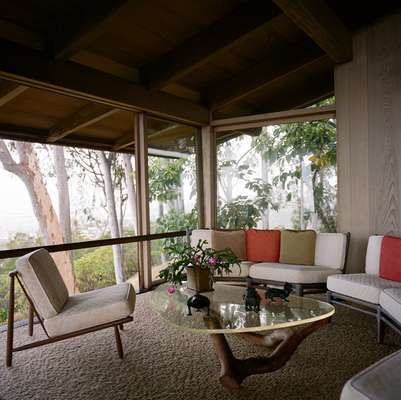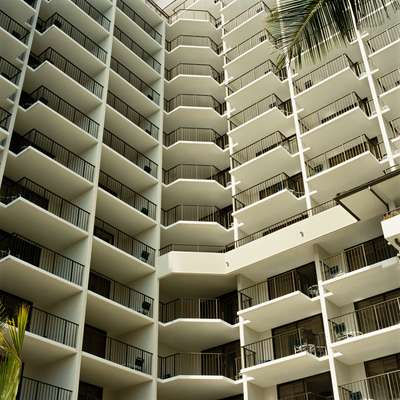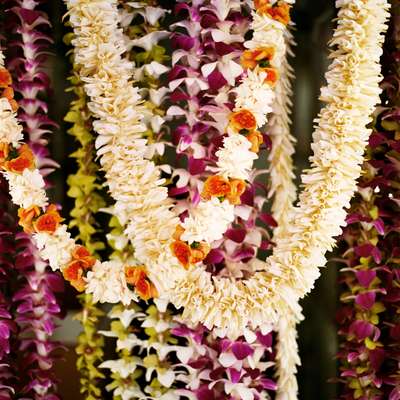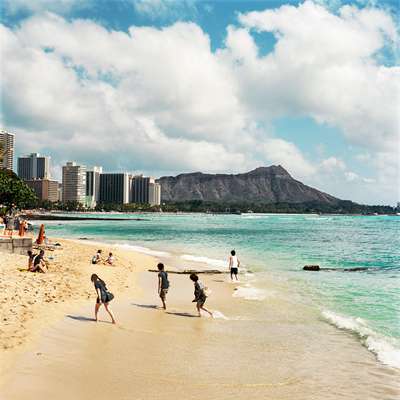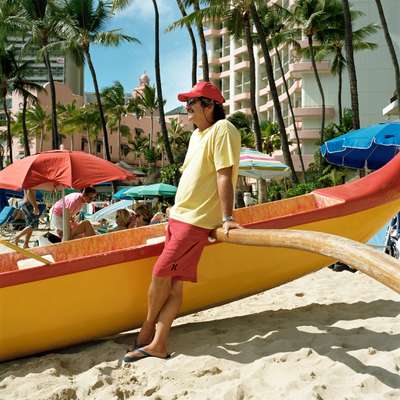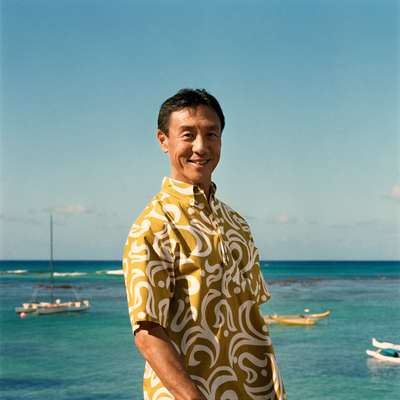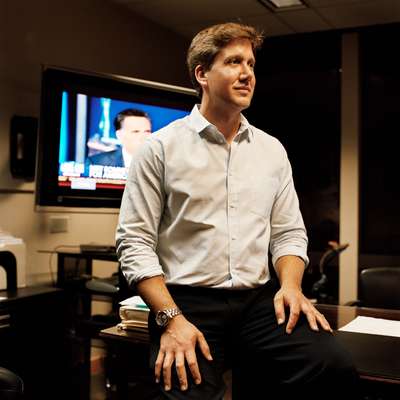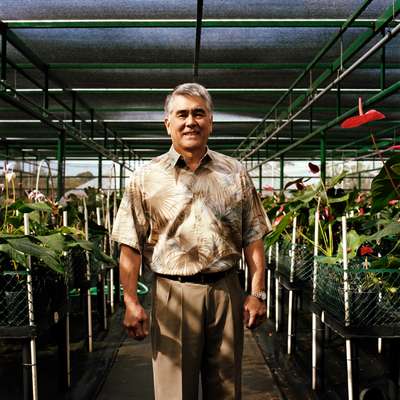 Tourism is a $10bn-a-year industry and remains Honolulu's No 1 earner, with retail sales as a result of tourism valued at more than $20bn. But is Hawaii really positioned to capitalise on diversifying its tourism asset, bringing itself up to international standards for diplomats and business executives? Major hotels in Waikiki have been busy investing in overhauls. The Sheraton has spent $55m, Hyatt Regency has completed a $16m renovation and Marriott will open ­Edition this autumn – its boutique hotel collaboration with Ian Schrager focusing on the "urban" experience.
But after rail and urban infrastructure, renewable energy and agriculture will be the critical determinants of Hawaii's new economy. At the University of Hawaii campus, where students ride to class with surfboards strapped to the side of their bicycles, dean Andrew Hashimoto of the College of Tropical Agriculture says, "Hawaii is at a precipice. We don't have enough water and tourism requires a lot of energy."
He steps down this summer to work on a research project funded by the Department of Energy to create bio-energy from crops such as grasses, converting them into ethanol for bio-diesel. Still, isn't it strange that with so many active volcanoes on Hawaii that geothermal isn't the go-to source of energy research?
"Geothermal would be a very viable alternative to look at," says Hashimoto. "And if developed, could potentially satisfy all the energy needs on the islands."
But tapping geothermal energy means messing with Pele, goddess of the volcanoes, and no one is keen to do that. Hashimoto admits, "Every culture has traditions, legends, and there are still cultural issues around geothermal." It's one reason, according to Hashimoto, that some big manufacturing industries are put off coming to Hawaii. Creative endeavours in niche industries that respect local cultures will work best.
So, when cultural beliefs trump economics, what sort of creative ventures can move the islands forward? Horticulture, for one. With a dying pineapple ­industry (one Dole pineapple plant remains on the island of O'ahu), the export of tropical flowers is the second most valuable sector of the islands' agriculture ­industry with exports valued at around $100m (€74m) a year. No 1 is the sale of seeds with almost $180m (€133m) in exports.
Meanwhile, local Craig Carapelho of Team Vision has launched the world's first 3D travel portal funded by eBay founder Pierre Omidyar, who has also ­financed a local online news venture, The Civil Beat. Fishing entrepreneur Brooks Takenaka started a sturgeon farm and is trying to promote the fish to local chefs as well as sell the gene pool back to Russia. Foreigners are also starting to recognise the business opportunities in Honolulu. South Korean electric car manufacturer CT&T announced plans in May for a $200m (€157m) electric car plant with a theme park and resort within the factory that will eventually produce up to 10,000 vehicles a year and employ 400 people. Masayuki Kobayashi moved here last year from Tokyo to open the popular sushi restaurant, Miyabi. And former Ralph Lauren and DKNY buyer Joanna Beall came here from New York and opened Becca Beach at Kahala resort selling beachwear by local designers.
But the film industry is the best ­example of a creative business model for Honolulu, one that manages to manoeuvre the juxtapositions – geothermal versus volcanoes, nature versus technology, corny stereotype versus genuine Aloha spirit – and then promote all these local assets. At Ko Olina resort, a 20-minute drive from the city, Honolulu Film Office commissioner Walea Constantinau pulls up in her Mini Cooper to meet us outside the set for cult TV series Lost. Already in the first few months of 2010, the show wrapped up its final season after shooting here for six years (the final episode aired on 24 May this year). Disney is shooting the latest in its Pirates of the Caribbean franchise. The ­Descendants with George Clooney is in the works, as is a South Korean soap opera and a remake of Hawaii Five-O, among many other film and TV projects. According to Constantinau, after Honolulu passed legislation in 2006 to make it easier for film companies to work here, the amount being spent on filming shot up from $100m (€73m) to $229m (€168m) in a year. She predicts the figure for 2010 will be around $200m.
Back on the tourist strip, even the large-scale hotels of Waikiki are starting to carve out their own creative niche. The Halekulani on the beach near Waikiki's thriving retail scene is the closest thing Hawaii has to Brazil's Fasano hotels. The clean, understated aesthetic of the 453-room hotel appeals to upmarket Japanese tourists, which is of little surprise as its owners are Tokyo-based ­property giants Mitsui Fudosan. And there is clearly a market here for Halekulani's level of attention to detail: the $7,000-a-night Orchid suite has a 65 per cent ­occupancy rate with an average stay of between three and five nights. Sean Hehir, a principal at Trinity Investments, which owns the Kahala resort, the only luxury hotel off the main Waikiki strip and a favourite of celebrities filming here, moved his family to Honolulu from New York. "It makes a lot of sense to invest in Hawaii now. The eastbound traveller is coming. It's only going to get better."
In May, Hawaiian Airlines was awarded one of four slots to fly between the US and Tokyo's Haneda International Airport. Daily flights from Honolulu will start in late October.
Back at web portal Team Vision, Carapelho sums up the challenges and opportunities for Honolulu. "It's been hard to get people to take it seriously," he says. "They just can't believe something big can be generated from Hawaii. It's a perception that needs to be overcome and we're going to prove people wrong."
1.
Rebrand Honolulu as a business city that combines the best of Asia and the US. Don't rely on Obama's US tourism campaign; O'ahu needs its own.
2.
Make Hawaii a model of sustainability – combine knowledge of scientists with energy experts and make waste management (conversion to energy) a priority.
3.
Become the climate change experts and NOAA's (National Oceanic and Atmospheric Administration's) go-to weather forecasters with a weather news network that taps into the local know-how of fishermen and surfers.
4.
Open a Pacific news bureau that takes in affairs, business and design news from Asia, the western US and the Caribbean.
5.
Eat local – 85 per cent of food in Hawaii is imported. The Department of Agriculture has started a campaign to get chefs to cook with 10 per cent more local food.
6.
Hire a creative director to manage Honolulu's future architectural development (we want more gems like Vladimir Ossipoff's 1950s modernist architecture).