Culture city: Vienna / Austria
Less waltz more disco
The Austrian capital is experiencing a second cultural wave but this time, instead of opera and art museums, it's electronic music and pop-up galleries causing all the buzz.
1.
There are 70 theatres and four opera houses.
2.
'Town Town' is a new eco-friendly high-rise.
3.
There are 20,000 media companies.
---
The espresso brews on the stove in the kitchen of Patrick Pulsinger's two-storey recording studio. Down a short hallway, Andy Butler, the creative force of the band Hercules and Love Affair, gushes over the reputation of Pulsinger, one of the deans of Europe's electronic music scene.
"I approached my management and said I wanted to do my next record in Vienna," says Butler, a Denver resident whose 2007 disco-electro single Blind quickly became a dancefloor hit. "And they were like, 'Why?'"
The imposingly elegant former imperial capital's cultural offerings are as abundant as they have a ­reputation for being old-fashioned. The 119-year-old Kunst­historisches Museum, its accompanying Habsburgian treasure chest, the Schatz-kammer, and the Vienna Opera House welcome hundreds of thousands of visitors a year. The overall impression is of postcard-perfect majesty, a city still dusting off the laurels garnered centuries ago.
But that would be to ignore the minimalist – once grimy, now chic – clubs that produced one of Europe's most innovative music scenes, or the artist-curated "off-space" galleries housed in empty ministry buildings and flats where the next-generation talents of the city's renowned art schools show their work. It would also be to ignore the ateliers and ambitious designs of the fashion students of the University of Applied Arts who have been beneficiaries since the early 1990s of masterclasses from Karl Lagerfeld, ­Vivienne Westwood and, most recently, Bernhard Willhelm. "Vienna," says ­Hermann Fankhauser, co-founder of the successful fashion export Wendy & Jim, "is a nice place to be inspired."
A city built for far more inhabitants than currently reside here, Vienna's abundance of space has meant a low cost of living. A local government pledge to provide seed money for the creative industries means between €3m and €4m is spent annually to support start-up fashion and music labels and digital video artists.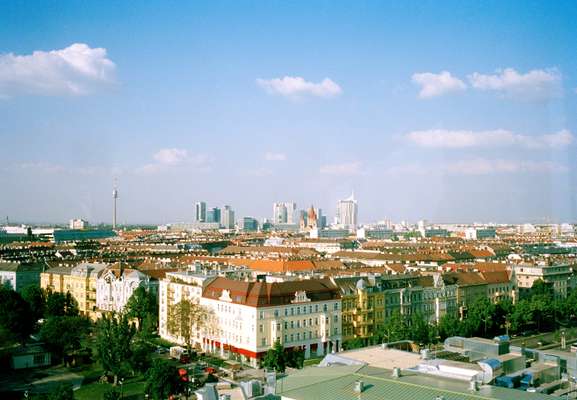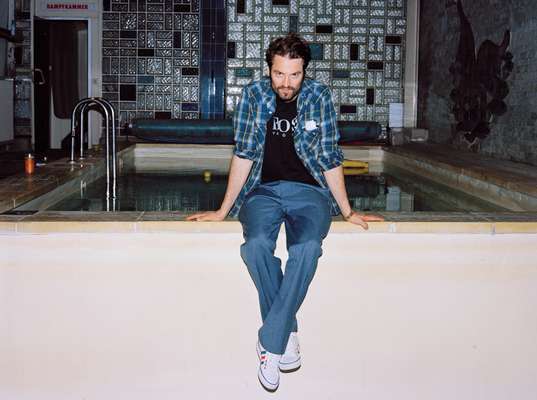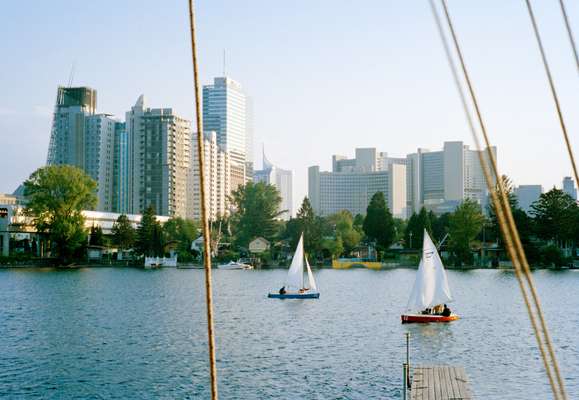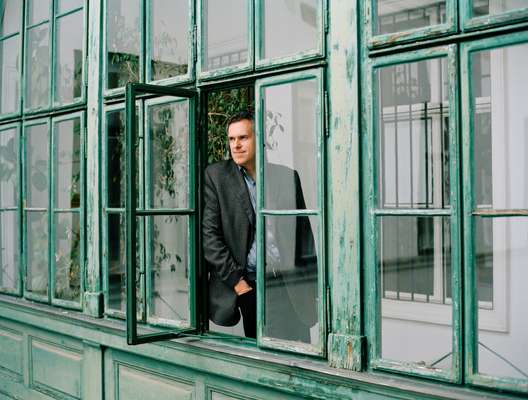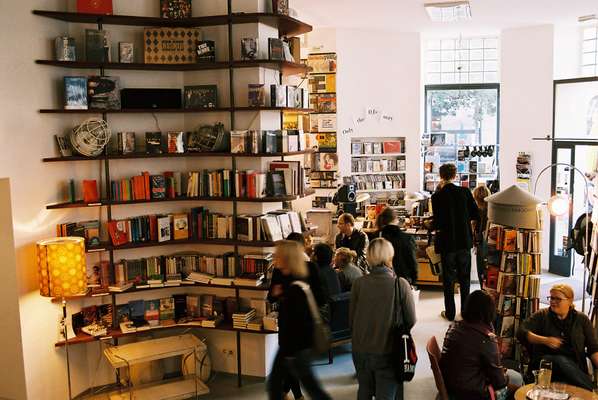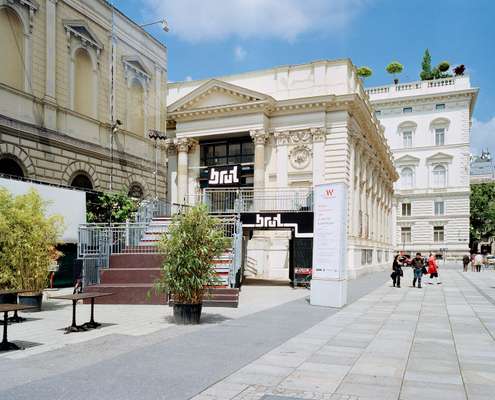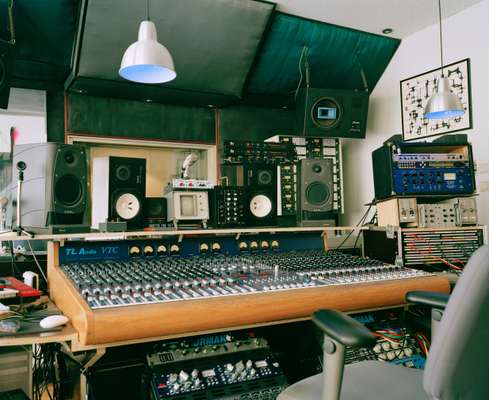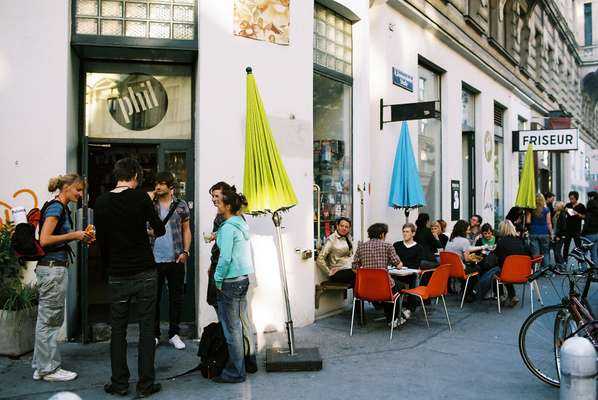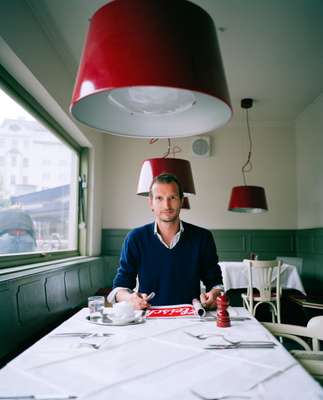 "The city, not only in the longer term but in the short, benefits enormously from creative people," says Christoph Thun-Hohenstein, who, as head of the public-private agency Departure, is in charge of that seed money. "If there's not enough going on then you can be perceived as a dead museum. But we want the contrary."
There's a fine line to walk when flooding a young industry with so much money. The country, and its capital in particular, has had a reputation of producing artists "world famous in Austria", as people here like to say, suggesting the inherent limits to a small market and the narrow focus such largesse can produce. Many of the city's exciting projects, such as Markus Huber's clever and well-designed quarterly Fleisch magazine have emerged without the financial help of Departure. First produced in his flat on a shoestring budget, Fleisch's blend of political and cultural commentary has served as a beacon in an otherwise static print market.
Colourful and beautifully designed publications such as the new A Guide Magazine, which includes a unique city guide along with each themed issue, and the award-winning art annual Parabol, are evidence that the city remains a fulcrum of design talent. But it has been Fleisch that has proven there is space for irreverence in Vienna's conservative print culture, and that there's a demand among readers. As he flicks through the current issue of the magazine he founded six years ago, Huber stops at a photo story on members of successful Austrian bands at their day jobs. "The city is interesting and fascinating enough to hold people here," says Huber, who has lived in Vienna (with a small break in Berlin) for almost 20 years. "But if you want to earn money from what you're doing… that's another question."
But there is something also to be said about the space and time Vienna allows its artists to develop. Fankhauser and his partner Helga Schania founded Wendy & Jim in 1999 after meeting at the University of Applied Arts. When they found success in Paris in the early part of this decade, the pair returned to Vienna, from where they spin out seasonal collections successful in Scandinavia and Japan. Though they intend to make a dent in the US market next year, they don't plan to leave their hometown."To lead the life in New York that we can live here would require four times the money," says Schania.
In contrast to when Schania and Fankhauser started out, today's generation of fashion graduates benefit from a young Vienna fashion week, as well as funding from the city to take part in fashion weeks in other countries. In the city's surplus of available square footage, their colleagues from the Academy of Fine Arts find "off-spaces" to showcase their art. "The point is to give people the opportunity to exhibit their work who have never done so before and see how people receive it," says Katharina Boesch, director of the arts agency ­section.a.
As she walks past the Opera House, she points to a queue of people waiting for last-minute tickets. "I used to do the same," says the Vienna native. "I wouldn't say the city is filled with cultured people. But I'd say that the number of people who are fanatical about culture is perhaps over-proportional compared with other cities. And, of course, there is the electronic music scene, which you can't discount."
If Kruder & Dorfmeister are the showcase exports, Pulsinger – who at around the same time began fiddling around with drum machines bought in flea markets – is considered one of the scene's godfathers. In the techno boom of the mid-1990s, Vienna's position "a bit off the centre," as he puts it, gave artists the space to be more adventurous. More than 15 years later, the new generation, chief among them Oliver Johnson AKA Dorian Concept, can do the same.
"In London or Detroit, you have a sound affiliated to a scene," says the boyish but well-spoken Johnson, with the swept-forward blondish hair of a Californian skater. "In Austria, you have all these diverse people. The people getting attention internationally are completely different. I think I'd have made different music if I had grown up in a more natural club culture… like in a bigger city."
Butler, who has come back to Vienna several times since finishing his album a few months ago, sees it similarly. "The most interesting artists I've met were in Switzerland and here in Vienna," he says, in a soft American accent. "I think there's a certain calibre of musician and producer/engineer here. And they go for it when it comes to the nightlife." He recalls the crowd at a gig in Vienna last year. "They looked like members, in a good way, of the Manson Family," he says. "They were wild."
That's hard to imagine when walking along the cobblestones of the first district, or stopping at the refined coffee houses, where prim waiters serve melanges with practised disdain. But the wrinkles are there. At night, a queue stretches along a forgotten street on the edge of the Prater, the city's 19th-century amusement park. Inside a 1950s-era sauna, which is throbbing with electronic music, words of Spanish, English and German hum below the sound system. A DJ plays in an emptied-out tiled pool in one of the former bathing rooms. The Pratersauna, one of Europe's best-kept secrets, pulsates in the summer night. Most of the crowd grab drinks at the bar and wander out to the patio in front of the outdoor pool. They'll be skinny-dipping in a few hours.
Five Viennese cultural players
1
section.a
Created to convince the private sector of the power of artists and creatives, section.a organises some eye-catching public art installations.
2
FM4 radio
A mix of English-language programming, including Gilles Peterson's weekly show, FM4 is Vienna's tastemaker for indie and alternative music.
3
Dorian Concept
Jazz and funk beats overlaid with orchestral synth arrangements that have won praise from DJs around the world.
4
Georg Kargl Fine Arts
The leading light of the contemporary art scene, Kargl opened his gallery in an old printing shop on a quiet street 12 years ago. Many more have followed since.
5
Parabol
This annual publication is produced by section.a and sister agency section.d and curated by a different artist each year. Parabol routinely wins design awards.
Without a harpsichord museum in sight, here are some contemporary gems:
Housed in a 1950s sauna, this club takes Berlin's creative space interpretation and blends it with Viennese refinement. It attracts an international roster of DJs while bands play on a stage in front of a stained-glass wall.
pratersauna.tv
One of the city's "off-spaces", this pop-up gallery is guided by the curatorial hands of Alexandra Grausam and Elsy Lahner, who put on first-time exhibitions of media artists on two floors of a mid-century building.
dasweissehaus.at
Restaurant in the Austrian Museum of Applied Arts (MAK)
Viennese architects Gregor Eichinger and Christian Knechtl are behind the smooth, muted interior, which contrasts with the MAK's neo-classical elegance. The views of the Ringstrasse are excellent from the terrace.
oesterreicherimmak.at
In a city of august universities, Vienna's newest is equipping the next generation of managers with a new media skill set on pace with the rapidly advancing digital age.