Community retail / Global
Neighbourhood Watch
From Dutch bread-making philanthropists to a pioneering food co-op in the heart of London, vernacular retail is thriving. Even an established supermarket giant is getting in on the local act.
1.
Piazza at Schmidts
Philadelphia
Over a decade ago, developer Bart Blatstein returned home from Rome with the goal of building his own piazza. It was hard to tell what he meant: Northern Liberties, the Philadelphia neighbourhood where he had been buying up properties, had charming streets and abandoned factories perfect for condos but little Roman character. Last year, Blatstein unveiled the result: the Piazza at Schmidts, on the site of a famous but now defunct brewery, with apartments and offices ringing a 7,500 sq m open-air plaza encircled by shops, galleries and restaurants. "The Piazza was always going to be like the town centre of everything," says Blatstein.
It has become the city's hottest new public space. On the weekends, the courtyard fills for flea and farmers' markets, with sport and movies on a big screen at night. Blatstein's retail preference (all "start-ups or one-of-a-kind" is his rule) leans to the idiosyncratic: a corset designer, a natural pet-food store and magic-trick vendors. They will be joined this summer by one of the city's most talented chefs, Shola Olunloyo (pictured), opening his first restaurant, Speck Food + Wine. "It feels different from being on a street because you can create an outdoor dining area not subject to traffic both human and auto," he says.
atthepiazza.com
---
2.
Vlaamsch Broodhuys
The Netherlands
In addition to its faultless loaves and welcoming atmosphere, the Dutch bakery chain Vlaamsch Broodhuys has a social mission. "We help with bread and provide more than 2,000 loaves a year to charity galas so organisers can cut costs and put the money they save back into the charity," says 41-year-old founder Dimitri Roels. It also donates €12,000 per year to local charities.
Throughout its 12 stores, staff are heavily involved in local schemes. Most recently members of the Schiedam HQ repainted a run-down playground for children of refugees, which the council couldn't afford to fix. "We think it's our duty to donate goods, money and our time and don't choose national schemes, but local ones," says Roels.
Realising the need for a bakery in Holland that made bread equal in quality to that in France, Roels founded the first store in 2002. He provides bread to top Dutch chefs who choose from 65 varieties baked each night in a stone floor oven in the southern town of Vlaardingen.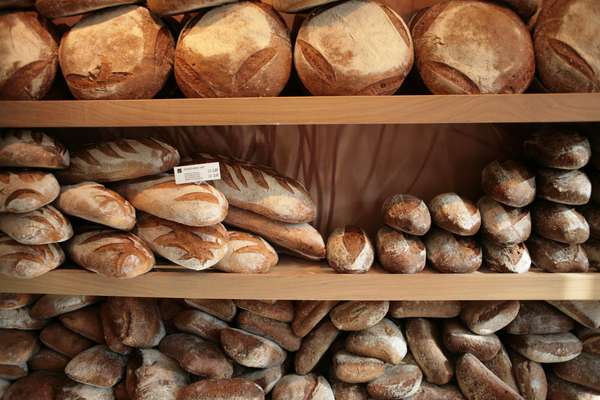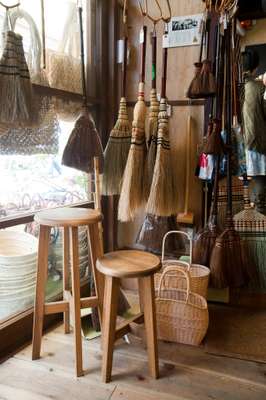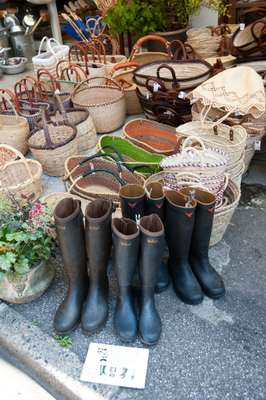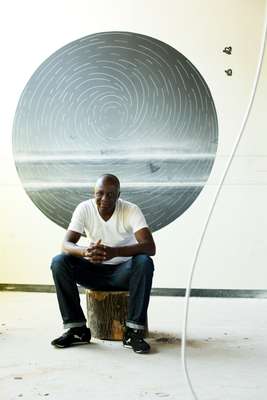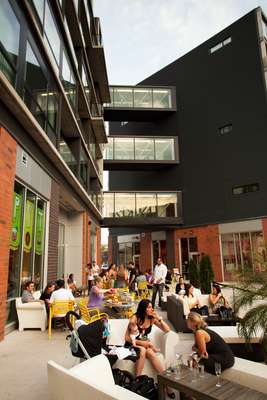 A passion for good food and for good causes has seen Vlaamsch Broodhuys give all profits from its jute shopping bags to Stitchin' Dada, a charity that supports a hospital for sick children. "If people ask us to donate we never say no," says Roels.
vlaamschbroodhuys.nl
---
Following the launch of the Waitrose convenience stores last year (see Issue 29), the grocery arm of the John Lewis Partnership is introducing the format in an even more compact form. Measuring less than 280 sq m, the first of the new size stores opens in Cambridge this summer.
As well as giving a certain amount of money to charities put forward by customers, the firm will also introduce local produce into their smaller stores later down the line.
waitrose.co.uk
---
The Matsuno family have been running a wholesale bag business from the same shop in the Kuramae district for 60 years. This year, third-generation owner Hiroshi Matsuno  decided it was time to open Matsunoya's first retail shop in nearby Yanaka. Matsuno designs bags and purses which are then made locally.
He has an impeccable eye and a strong design aesthetic – clean lines and a preference for function over ornament. His designs are all made in Japan, many in the small factories that still fill this old-fashioned pocket of Tokyo. "People travel to Europe to buy things," he says "I just get on my bicycle and go around my neighbourhood."
He loves handmade crafts, but not the high-end variety. He has expanded the company's inventory to include everyday pieces like rice baskets, apple tree ladders and stools.
matsunoya.jp
---
5.
The People's Supermarket
London
Would you give four hours a month and pay a membership fee in return for a 10 per cent discount at your local supermarket? That's the proposal of The People's Supermarket in London, a fresh take on food retail pioneered by chef and social entrepreneur Arthur Potts Dawson.
The idea is based on a model in New York's Park Slope whose annual profit of $24m is thanks to its 18,000 members. Non-members are welcome; you just don't get the discount. Situated on Lamb's Conduit Street, a bastion of independent retail (see Issue 16), it aims to attract local shoppers.
"Our plan is for this to be a foundation of the community. As soon as you join, you're an owner and you have a vote on what the shop stocks, who its suppliers are and how you want to run the business," says Potts Dawson, who despite founding the enterprise will have to be voted back on the shop's committee board by its members after a year. The shop will initially stock regular supermarket fare and additional request items from local residents, such as newspapers and stamps. Stock inventory and even the opening hours will evolve depending on what its members decide.
As well as championing independent producers, foodstuffs such as vegetables past their on-display date will be whipped up into "good honest people's food" by the former Michelin-starred chef Potts Dawson in the shop's kitchen, to make sure nothing gets wasted. "We're looking to enhance the community," he says.
peoplessupermarket.org
---
Tel Aviv's answer to Japan's Tsutaya is the film and music rental store The Third Ear. With one of the world's largest DVD collections, the store has turned into a Mecca for city cinephiles, in turn playing a pivotal role in the community. Its in-house lounge bar has become a local hang-out and intimate screening rooms promote rare independent cinema and Israeli films. Its additional publishing arm produces comic books, music and DVDs, including a series of student films based on the short stories of Israeli writer Etgar Keret. It helps encourage young local creatives. "This is our contribution to Israeli art and culture, setting the tone for our community," says head of marketing, Asa Offek.
third-ear.com