Team America / America
Rebuilding America
These 10 creative ventures – online, community-focused and commercial – are remaking American cities. They include the founders of museum hotels across the Midwest, the organiser of a neighbourhood Art Walk and an entrepreneur who's created websites for citizens with a social conscience.
Earl Blumenauer
US Congressman
Blumenauer is one of the federal government's most innovative urbanists. During the Clinton Administration, he founded a cross-party Bike Caucus and pushed through a new funding set-up for city centre streetcars. Under the Obama team, Blumenauer has assumed a lead role in federal transport and planning policy.
In 2008, Congress passed his bill to provide a tax incentive to cycle commuters. He helped shape new transport ministry rules to boost funding for rail, bus and pedestrian projects. In addition he's responsible for scores of US cities adding streetcars and a four-fold increase in cycle commuting in his Portland constituency.
He says: "We are seeing a fusion of different movements around transport, agriculture, climate change and city liveability all across the country. When you see Dallas building a streetcar or Phoenix opening its first light-rail line, you know it's a national phenomenon." blumenauer.house.gov
---
Jay Lopez
Executive director, Downtown Los Angeles Art Walk
Started in 2004 as a way to expose downtown LA's museums and burgeoning gallery scene, the nonprofit Art Walk has exploded into one of LA's banner events. Attendance more than tripled from 6,000 last summer to 20,000 in the same period this year – each month people stroll the downtown streets, meet emerging artists and check out new bars. Lopez, 36, an artist, gallerist and event producer, oversees the tour and as well as bringing new galleries into the fold, he's keen on encouraging Angelenos to see Art Walk as just the beginning of downtown LA's future.
He says: "Everyone enjoys going to free, open art galleries but in a larger sense, it's about social interaction. It's a great opportunity for people to see how downtown could develop as a bustling city."
downtownartwalk.org
---
Laura Lee Brown and Steve Wilson
Founders, 21c Museum Hotels
What started as a revitalisation of derelict buildings has become America's number one example of the hotel contemporary museum hybrid and a catalyst for a Midwest cultural renaissance. 21c hotel founders, Lee Brown and Wilson opened their doors to guests in downtown Louisville, Kentucky five years ago to share their art collection and the space quickly became the city's main attraction. Soon Cincinnati, Indianapolis, Kansas City and St Louis came calling. 21c Cincinnati opens in 2012 with Austin, Texas and Bentonville, Arkansas following suit. The Wilsons will rotate their collections between these cities.
They say: "The middle section of our country is becoming more demanding of the arts, and the government is not meeting those requests. Art should be part of daily life."
21cmuseumhotel.com
---
Roberta Brandes Gratz
Urban critic and author
Rather than condemning, bulldozing and rebuilding entire blocks to make way for sports stadiums and malls, Gratz champions preservation and cultivation. Together with pioneering post-war urbanist Jane Jacobs, she coined the term "urban husbandry" – an idea that nurturing small, local efforts is key to reviving neighbourhoods.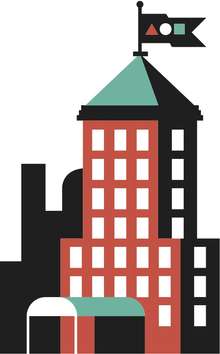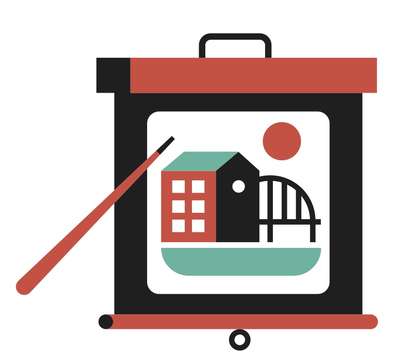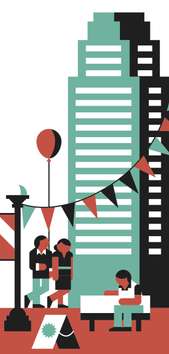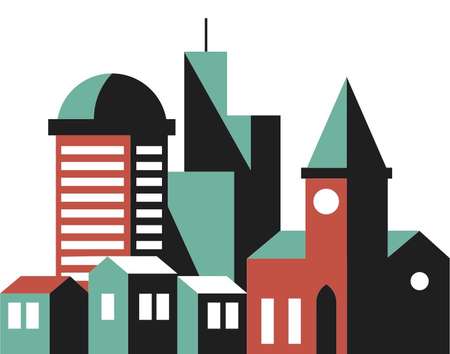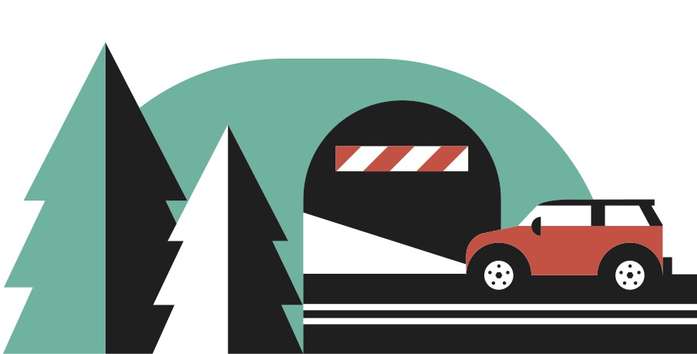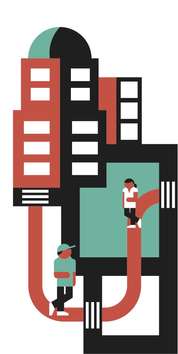 Today the urban homesteading movement has absorbed her message and is breathing new life into abandoned buildings. Gratz is a fierce defender of historic buildings as a member New York's Landmarks Preservation Commission. Her latest book, The Battle for Gotham: New York in the Shadow of Robert Moses and Jane Jacobs, revisits a watershed moment when New York adopted a new ethos of conservation.
She says: "The point is to build on the assets of a city that have organically evolved over time, producing a mixture of type, style and scale of buildings."
battleforgothambook.com
---
Douglas Hoerr
Principal, Hoerr Schaudt landscape architects
Since founding his firm in 1990 Hoerr has injected green life into some of America's notoriously grey, sterile city centres. His landmark achievement was the rethinking of Chicago's Michigan Avenue in 1993 with oversized planters lining 33 blocks, including an annual redesign of the display. In 2006, he masterminded the new botanical garden at Chicago's Garfield Park, creating a dramatic, naturalistic landscape.
Other cities, particularly in the Midwest, have rushed to enlist Hoerr's help. The airport in Des Moines, Iowa, now boasts planters teaming with seasonal, regional flowers. The firm's focus on rooftop gardens has also helped put Chicago at the forefront of the urban-greenery movement.
He says: "Urban horticulture requires a very defined sense of place and that is exactly what most built environments lack in this country. We pry out those specifics and details that give a place an identity."
hoerrschaudt.com
---
James Corner
Principal, Field Operations
Corner's recovered landscapes are embedded in the complexity of built-up environments. Designer of the High Line in New York's Meatpacking District, Corner created a vision for a new urban experience. Its success has seen him win some of the preeminent landscape architecture commissions throughout America.
Field Operations, his Philadelphia and New York-based firm, is now transforming the Fresh Kills landfill on New York's Staten Island into a 2,200-acre park. In Memphis, Tennessee, Corner is developing a 4,500-acre park that will contain a lake, a dozen recreational areas and a million trees. He is also in the process of masterminding 22 miles of parks, trails and light-rail on a beltway surrounding Atlanta, Georgia.
He says: "The key ingredient of every great city is a rich matrix of public spaces that not only support social activities and civic life but also a working nature that can moderate air quality, filter storm water, and add biodiversity."
fieldoperations.net
---
Dan Burden
Founder, The Walkable and Livable Communities Institute
Burden estimates that he has advised 2,700 communities around the world since he became America's first state pedestrian and bicycle coordinator in Florida in 1980. Sixteen years later he co-founded Walkable Cities. Recently he has travelled from Richmond, California and Port Townsend, Washington to Wauchula, Florida and Brookhaven, New York to help reverse the results of rules and planning guidelines that have gradually made American citizens unhealthier and overweight. Burden now has a Washington ally in transportation secretary Ray LaHood, who is rapidly adjusting federal policies to encourage more pedestrian-friendly streets.
He says: "I tell cities what's going wrong and how to start correcting problems. Everything we do is geared towards shaping the next America by helping towns transform in order to become successful and fit into the new economy."
walkable.org
---
Alex Krieger
Professor, urban planning and design, Harvard University Graduate School of Design
Krieger is one of the great modern scholars of the American city. He's also a founding partner of architecture firm Chan Krieger Sieniewicz and a highly respected planner, designer and a dedicated advocate for urban revitalisation.
At Harvard, Krieger's class, "Designing the American City", is consistently one of the university's most popular, drawing hundreds of undergraduates to study the evolution of urbanisation in North America. His firm is involved in some of the country's most ambitious urban design efforts including the waterfront revitalisation of Pittsburgh and New Orleans.
He says: "In the US, urbanisation is slowly succeeding. We've been a suburban culture for a long time, and broadly speaking, there's been a rediscovery of the virtues of urban living. What's exotic now is the city."
gsd.harvard.edu
---
Michael Painter
President, MPA Design
Painter has masterminded numerous projects to improve crumbling transport infrastructures and create scenic, green spaces in San Francisco. After landscaping a series of Shuttle Stop Plazas at Genentech's HQ in the south of the city and reconstructing a two-mile stretch of the Great Highway at Ocean Beach, Painter is now redeveloping the city's Doyle Drive.
The Presidio Parkway Project, as the refit is known, involves lowering 2km of elevated roadway, redirecting critical portions of traffic through underground tunnels. The design also provides for an expansion of nearby wetlands.
He says: "We are trying to make sure that ecological needs, community needs and bicycle use are the project's top priorities, while also improving its usefulness and safety for vehicle drivers."
mpadesign.com
---
John Geraci
Founder, diycity.org, and co-founder, appify.com
In 2008 Geraci, a New York-based technology entrepreneur, created diycity.org, which invites users to collaborate on designing and developing web tools to improve city life. Soon, people in 80 cities had formed diycity groups, tackling everything from pinpointing sickness outbreaks to getting traffic updates. The application revolution spawned Geraci's appify.com, a web platform to spread the word about applications people find that enhance the quality of their lives.
He says: "Everyone was focused on making the web better – we've applied that energy to making cities better. If an application is released that makes New York work better, it should be in people's hands within a day."
appify.com