Retail city: Paris / Paris
The perfect fit
Big supermarkets are banned, independent businesses abound and there's a human scale on the shop floor. All of this makes Paris Europe's retail capital.
Each year, the city of Paris awards a prize for the best baguette. The results are widely covered by the city's press and the locals eagerly await the verdict, ready to brag if the winner happens to be their local boulangerie. The popularity of the baguette competition shows just how serious Parisians are about their food shopping. Ask any group of Parisians about the best butcher, greengrocer or fishmonger in the city and a long debate on the merits of each neighbourhood retailer inevitably ensues.
There are approximately 61,000 retailers in the heart of the French capital, serving 2.2 million residents. Paris is home to 312 butchers and 174 cheesemongers, which works out at about 16 butchers and nine cheesemongers per arrondissement. Imagine a small London or New York neighbourhood with eight specialist cheese shops.
Also unique to Paris is the absence of large supermarkets. When he was mayor of Paris, Jacques Chirac passed a law banning them in order to protect small retailers. Since then, hundreds of mini-marts have flourished among the specialist, family-owned businesses. Franprix is the largest, with 265 outlets.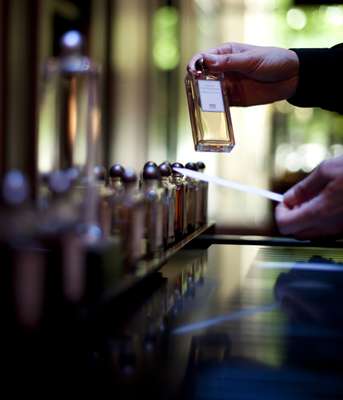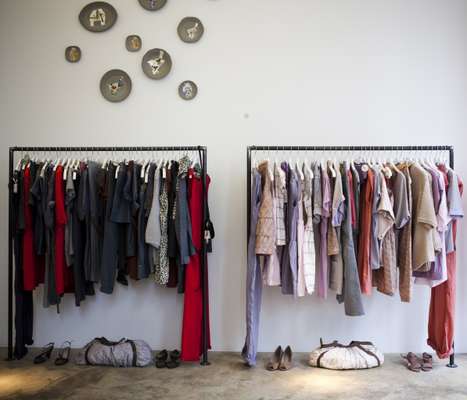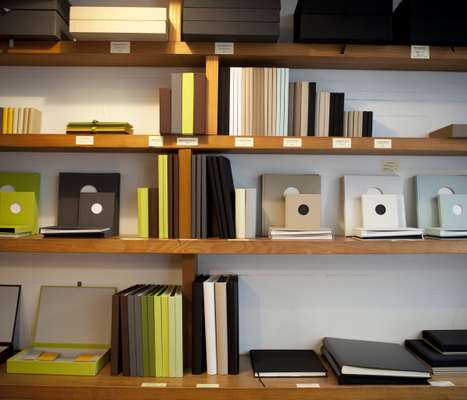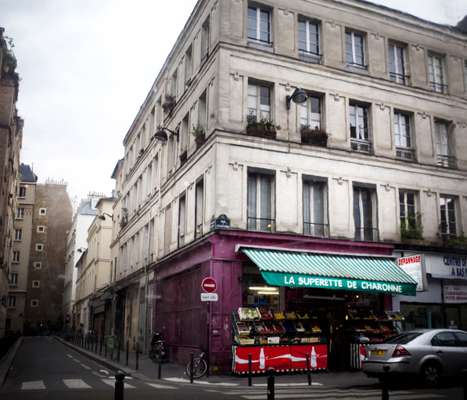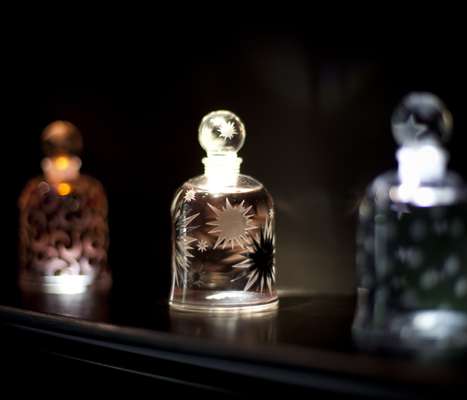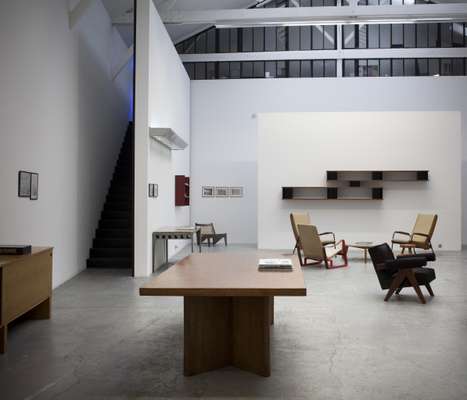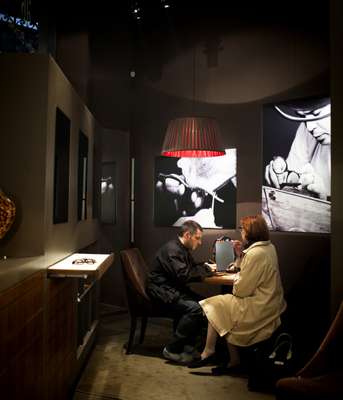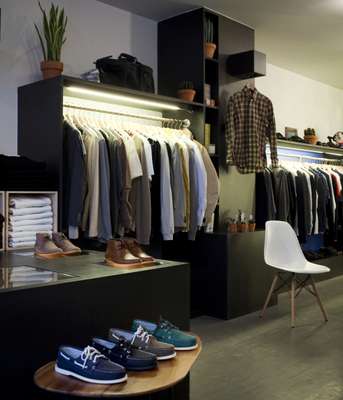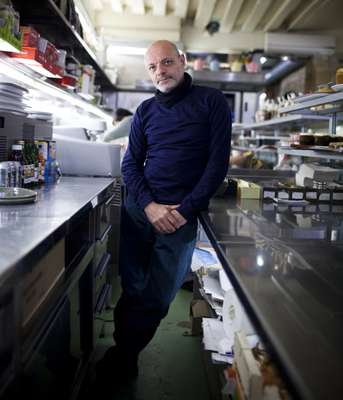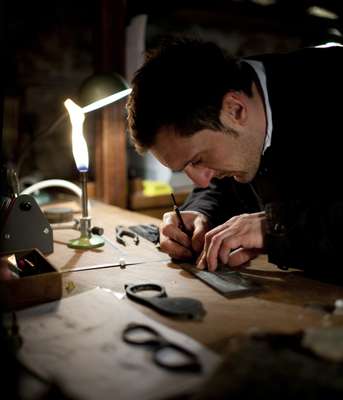 Protecting neighbourhood shopping districts has always been a priority for the municipal government. In 1983, a corporation called Semaest (60 per cent of which belongs to the city) was created to foster the economic development and commercial diversity of various parts of Paris. Among other things, it buys empty stores in areas needing a boost and then rents them out to small independent retailers. Part of its mission is also to promote artisans and professions based around a specific craft.
"We have an amazing retail diversity in each neighbourhood," says Sarah Lerfel, co-owner of Colette, the concept store. "And what's rare is that we have so many specialist shops such as framers or gilders. Some of them have closed because of the department stores but I'm thrilled that there are still places that only sell doorbells or light switches."
Paris's reputation as a retail destination comes with one stereotype Parisians have been unable to shrug off: the snottiness of service. Although some would say it's part of the Gallic charm, the attitude one gets when being served is only redeemed by retailers' product knowledge, which often exceeds that of other cities.
Sophie Andrieux, who owns La Mercerie de Charonne, a haberdashery in the 11th arrondissement, is one of these very knowledgeable retailers. She left a career in marketing in the chemical industry almost 10 years ago to take over this local shop. Her clientele is varied and includes stylists, fashion students, tapestry makers and housewives. The hours are long, but Andrieux finds that she loves being part of a community. "Little by little, you create a network. People come in to buy something and ask me if I know a good seamstress or have some good addresses to share. I pass on the info depending on who needs what."
Paris's luxury craft industry is also going through a revival, particularly around the Palais-Royal, which houses famous family-run establishments including glove-maker Maison Fabre and milliner Maison Michel, both of which have been supplying haute couture heavyweights for decades. "Maison Fabre used to do collections for Saint Laurent and now it has small showrooms where you can pick up a pair of bespoke gloves," says Franck Bonnet, whose family owns Maison Bonnet, which has been making spectacles by hand since the 1930s and has a shop in the Palais-Royal. "Now you have access to the finest French tradition. It hasn't always been easy for these old houses. You have to know how to adapt."
Paris's abundance of specialist food shops and excellent craftsmanship has always been part of the city's make-up, as has its illustrious fashion past and designer shopping districts such as the Avenue Montaigne or Faubourg Saint-Honoré. It isn't, however, particularly known for its edgy boutiques or counter-culture attitude to fashion. "For me, New York is the main source of inspiration in terms of independent retail," says Clarent Dehlouz, co-owner of French Trotters, one of Paris's most interesting menswear shops. "There's lots of interesting things in Paris but I feel that there's still a lot to do. It's a good situation to be in, though. It's motivating."
Jean-Charles Carrarini, who co-owns Rose Bakery and has outlets on both sides of the Channel, thinks Parisians may be too conservative, afraid to rock the boat. "I think one of the biggest problems in Paris is that when someone has a good idea, they do it too small. No one sees the bigger picture."
But, according to Carrarini, change is afoot with a new generation of thirty-something retailers who have travelled or lived abroad, such as Clarent Dehlouz, who used to be a photographer. "It doesn't mean they bring ideas back and just do them. They put them in that unique French style. Now that's ­interesting."
Q&A   
Ramdane Touhami
Creative director
Cire Trudon
Are Parisians sophisticated shoppers?
Let's be honest: Parisians put food way before fashion. If you have €200, do you buy a T-shirt or a good dinner? Without hesitation, I'll choose a good dinner. Or buy something for my house.
How could Paris better serve its shoppers and retailers?
We could improve on protecting our architecture by making sure that retailers are held responsible for the safekeeping of the shops they take over. We need to stop destroying local architecture to put in a trendy shop. Our architecture, and our history is what can differentiate us from other cities. We need to "Parisianise" ourselves even more.
What is your favourite shop?
Le Photon des Vosges, an amazing optical shop where I buy frames for my collection.
Top retailers
Top retailers
Papier Plus
Well-stocked, high-end paper goods.
papierplus.com
Maison Bonnet
Family-run maker of bespoke spectacles.
maisonbonnet.com
Quatrehomme Fromagerie
Cheesemonger owned by Marie Quatrehomme, the first woman to win the "Un des Meilleurs Ouvriers de France" title – awarded to artisans who excel in their fields – for her craft.
62 rue de Sèvres
Aux Laines Ecossaises
Rive Gauche institution stocking knitwear from famous Scottish houses and new designers.
laines-ecossaises.com
Serge Lutens
Oriental fragrances only available in this Palais-Royal shop.
sergelutens.com
Rose Bakery
Delicious savoury and baked goods.
46 rue des Martyrs
Kitsuné Houses the Kitsuné fashion brand and music label. Kitsune.fr
Mercy
Fashion, furniture, crockery, perfume, books, flowers… Merci has it all.
merci-merci.com
Le Petit Atelier de Paris
Limited-edition homewares.
lepetitatelierdeparis.com
Le Bon Marché
A department store with a fantastic food hall.
lebonmarche.com
Ofr
Boasts over 200 magazine titles plus rare design, art and fashion books.
ofrsystem.com
A few Métro stops from the popular Marais shopping destination is rue de Charonne, a quiet street that offers an excellent selection of retailers and a slice of "quartier" life. "It reminds me of Nolita or the Lower East Side in New York," says Clarent Dehlouz, owner of the French Trotters shops, two of which are on Charonne. As well as clothing boutiques, the area is home to The Lazy Dog, a counter-culture magazine and bookshop and Patrick Seguin, one of the best modern furniture dealers in the city. Nearby is the Aligre food market.
1.
Anne Willi
Womenswear designer with an atelier adjacent to the shop, annewilli.com
2.
Le Bar à Soupes
Delicious soups made from seasonal vegetables, lebarasoupes.com
3.
Men and Women Shift
High-end trainer shop, mwshift.net
4.
The Lazy Dog
Counter-culture magazine and bookshop, thelazydog.fr
5.
Sessùn
Independent womenswear chain from Marseille, sessun.com
Q&A
Clarent Dehlouz
Co-owner, French Trotters
French Trotters Homme, Little French Trotters
Are Parisians sophisticated shoppers?
The Parisian shopper is not as edgy as a Scandinavian customer or a New Yorker but he has a natural laid-back style. Our customers, for example, appreciate our clothes without necessarily knowing the brands we stock, such as Engineered Garments or Gitman Brothers.
Why did you choose rue Vieille-du-Temple for the menswear shop?
It's a neighbourhood that's changing but still feels like a village. We know our local customers and we know the other retailers. We try to keep our shops on a human scale, adapted to the area. We don't want a standardised concept.
What benefits are there to being located in Paris for you?
We start late. I love getting up early, going to my boulangerie, buying some magazines, buying a few fruit and vegetables from my market and heading home. It may seem like a cliché but I love doing it, and other Parisians do it too.