Africa/ Middle East / Global
Africa/ Middle East
Briefing
Angola has a stab at press freedom, Nigeria's internet speeds up and we look at the upcoming elections in Egypt and Libya
Press for change
Angola — 
MEDIA
Angola is not known for championing freedom of the press. The oil-rich southern African state ranks poorly on the Reporters Without Borders index, with journalists regularly harassed and arrested for writing articles critical of government figures.
But the country's government-appointed media regulator is becoming surprisingly tough on state-run media outlets, accusing the pro-government newspaper, Jornal de Angola, of regularly twisting the words of opposition leaders. The newspaper was recently forced to print an apology. "It's a good sign," says Raymond Louw, an expert on media freedom in southern Africa, "but one must wait to see what ­happens next. Journalists continue to work under duress in Angola."
A handful of privately owned newspapers have become increasingly critical of José ­Eduardo dos Santos's government, uncovering stories about corruption in a country that is now Africa's largest oil producer.
There were hopes that the media environment might become more open in the run-up to elections in 2012 but the mysterious sale of three independent papers that had been hostile towards dos Santos has made that less likely. The editor of Semanário Angolense was replaced and one of its anti-corruption journalists, Rafael Marques, was told he would no longer be allowed to write for the paper.
---
Africa's free, and not so free, press:
1.
South Africa:
Boasts several privately owned newspapers that criticise government figures. Recently City Press has uncovered questionable business dealings related to leading ANC figure Julius Malema, while the Mail and Guardian have brought to light dodgy World Cup deals.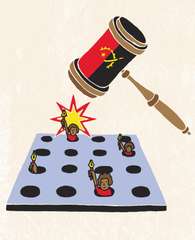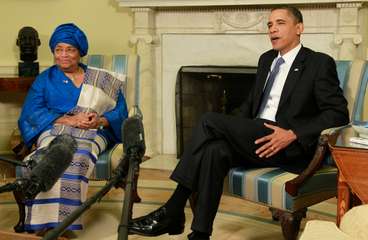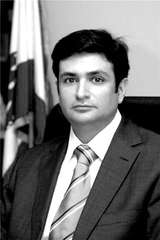 2.
Kenya:
A wide range of daily national newspapers, voraciously read by millions every day. Kenyan journalists take pride in their press freedom.
3.
Rwanda:
President Paul Kagame seems to have no time for freedom of speech. Two independent newspapers were suspended ahead of August's election, another editor has been arrested and at least one journalist has been killed.
---
Need for speed
Nigeria —
 INTERNET
Until now internet users in Nigeria have been held back by slow connection speeds, but a 7,000km-long fibre-optic cable reached Lagos from Europe in July and faster broadband should be available by September. The move was welcomed by business leaders – as well as Nigerian princes who want to share their wealth if you email them your bank details.
---
Decision time
Egypt —
 ELECTIONS
Egypt's elections are usually riveting only to aficionados of flagrant vote-rigging. This November's contest for seats in Egypt's lower house, the People's Assembly, will certainly be the standard pre-ordained triumph for the National Democratic Party of President Hosni Mubarak – but they will also bear some interesting subtexts. Mubarak is 83 and ill, and may not be around for 2011's presidential poll. Will he assert his authority, possibly in preparation for a handover to his son, Gamal? Or will he permit opposition? Either way, Mubarak will decide what we know, and when – no foreign observers will be allowed.
---
Good work
Liberia —
 ELECTIONS
Ellen Johnson Sirleaf, president of Liberia and the first female head of state in Africa, shouldn't have too much difficulty holding on to her post when she stands for re-election next year. While most Liberians don't view her through the same rose-tinted glasses as many of her western admirers, she is widely respected. Her re-election bid will be boosted by the World Bank's decision to pardon almost all of Liberia's debt. The Bank has agreed to waive $4.6bn of debt after the government implemented reforms to reduce poverty. The debt relief will enable Liberia to attract more foreign investment, and rebuild its crumbling infrastructure.
---
Q&A
Selim Wardy
Culture minister
Lebanon
To stop the destruction of Lebanon's architectural heritage, the culture minister Selim Wardy is getting tough on offenders.
Are Lebanon's traditional houses disappearing?
What we are witnessing is a haemorrhage. There is no preservation list to control what is going on. The good news though is that with the help of the Interior Ministry, we now have the power to veto – on a national level – any plan to destroy a building.
How did it get so bad?
The boom in real estate; everyone wants to maximise profits on their piece of land, however small.
What protection is there?
We have launched a public campaign to promote a new law that would protect our heritage. The support we have from groups such as the Association for Protecting Natural Sites and Old Buildings, Save Beirut Heritage and others should put pressure on politicians. We have also created a hotline for citizens to inform us of impeding destructions. It has proved to be a busy line.
---
Spoilt for choice
Zimbabwe
Zimbabwe has six currencies in circulation, more than any other nation. Since January 2009 Zimbabweans have been able to use the Botswana pula, British pound, the euro, South African rand, US dollar and Zimbabwean dollar. It was a simple measure to get the country's economy moving again after years of hyperinflation.