Hyatt's latest addition / New York
Andaz 5th Avenue
The latest opening in Hyatt's chain of boutique hotels is a rare beast – a friendly and relaxing NYC establishment where even native New Yorkers will be able to experience a fresh take on their city.
It is unusual to walk down Fifth Avenue and find a set of friendly wooden doors thrown open on the corner of 41st Street inviting you into what feels like someone's home. It doesn't seem quite like a shop, a restaurant or a hotel, but in fact it's all three. The Andaz Fifth Avenue is Hyatt's third hotel in New York and although it has only been open for a few weeks, it already feels like a familiar face in the heart of the city.
The Andaz brand was created in 2006 when Hyatt chief executive Mark Hoplamazian was approached to build a boutique hotel brand, something that didn't exist within Hyatt's portfolio at that time. What emerged after a year of customer research was the Andaz concept – an independent style hotel defined by the guest experience and a place that must also be a part of the neighbourhood. "We did not want dance music pounding in the lobby. We wanted to create a high-quality experience in a relaxed environment," says Hoplamazian. The first property, Andaz London (a remake of an existing hotel), opened at the end of 2007 followed by Andaz Wall Street and West Hollywood in 2009.
Located in Midtown close to Times Square and across from the New York Public Library, Andaz Fifth Avenue has been integrated into the fabric of the neighbourhood. The corner entrance takes you into a space that is both an artisanal food shop and a restaurant (called The Shop) where you can eat at a long rustic farm-table and see directly into the open kitchen from which chef Roberto Alicea serves seasonal food from Hudson Valley farmers. Diners eat at low wooden tables and sit on comfy Belgian linen sofas; the 3.5m floor-to-ceiling windows flood the room with light while black poplar wood panelling and shutters make the space feel intimate.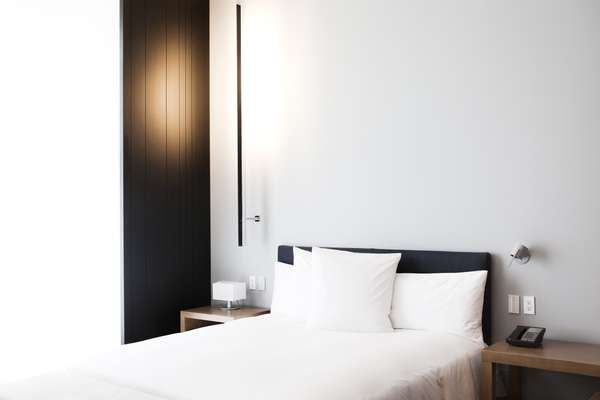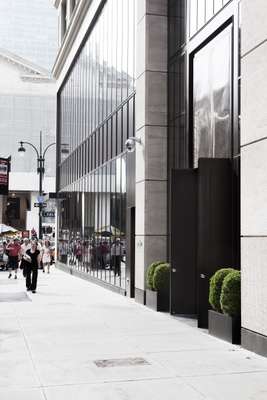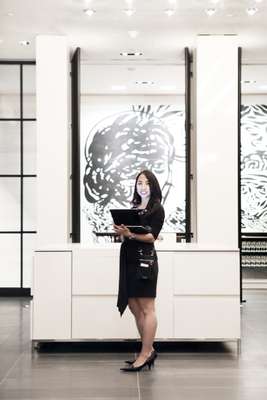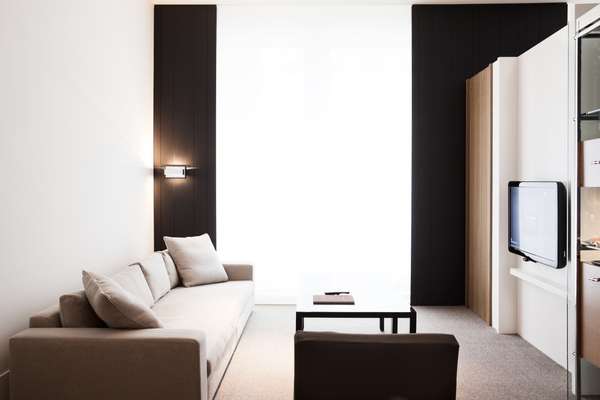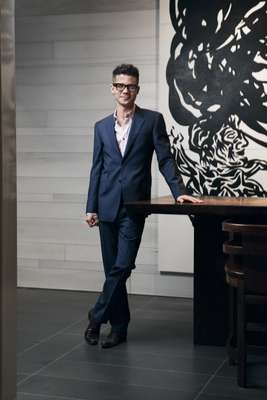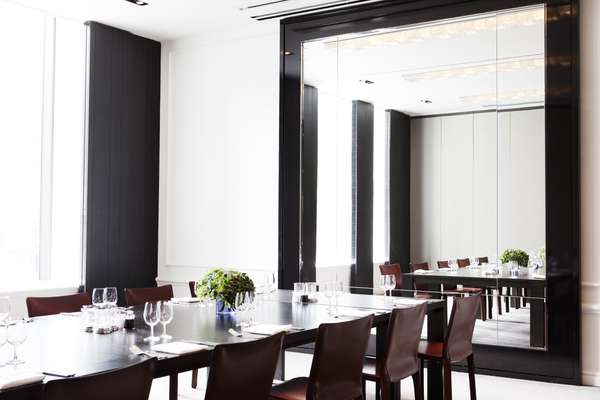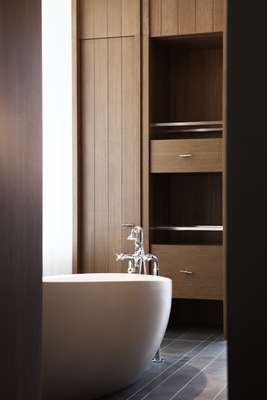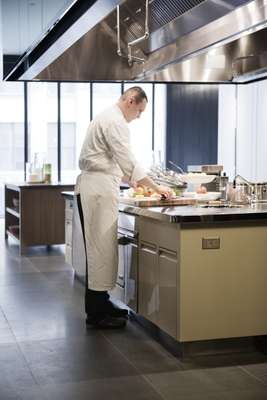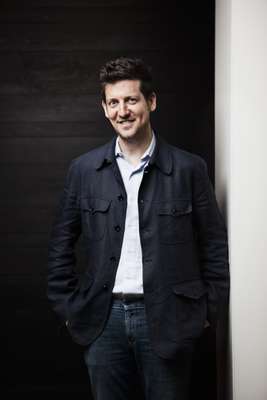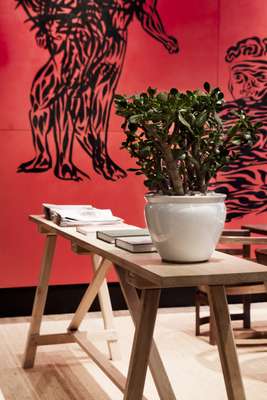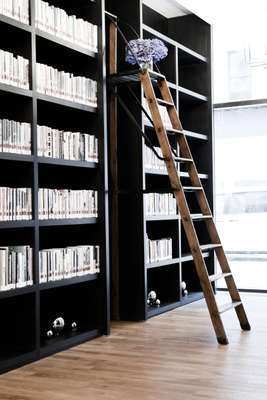 William Paley, the head designer who worked closely with Tony Chi, says, "The design concept is 'industrial Asian'; serene but warm and with elements of New York, like factory sash windows reminiscent of SoHo and Tribeca factories." In the den, there is a red and black mural which was created in Brooklyn by the Uruguayan artist Carlos Capelan, while the lobby is a collection of different rooms in which guests can work and entertain, and is also a place for virtual check-in by Andaz "hosts".
General manager Jonathan Frolich, an Australian transplanted by Hyatt to Manhattan via Sydney, Hong Kong and Chicago, found initially that check-in ­required some guest education. "The host has to be proactive but then people love the concept. It's a more streamlined experience," he says.
Frolich thinks the hotel will attract corporate creatives but adds: "It's about a shared attitude and interest. I could see anyone from an 80-year-old Italian architect to a 25-year-old web designer from Hong Kong in the lobby." We walk up a secret stairway, past a wine wall and into a giant kitchen where several chefs are slicing and frying ­courgettes.
This is Apartment 2E, the corporate meeting rooms disguised as a New York loft apartment – a space most New Yorkers could only dream about living in. "Since most parties end up in the kitchen," explains Frolich, "we created a kitchen to be a party space."
This apartment means you can rent the kitchen for an hour for cocktails then use one of several separate studios to entertain between 10 and 100 people. The entire floor, including a bar with sliding doors to the courtyard, can accommodate a party of 300.
Not many New Yorkers can actually watch the New Year's ball drop in Times Square from their apartment or just dash across the street to return an overdue book to the New York Public library. Andaz Fifth Avenue offers a New York experience that even New Yorkers will want to enjoy. Frolich says: "It's why we keep the doors open to Fifth Avenue – we want it to be welcoming. We're saying, 'Come in and have a Schnitzel!'"
From 1916 until the mid-1980s men's retailer Rogers Peet occupied this corner block. Rogers Peet was a school outfitter, appealing to New England boarding school boys who wanted "winning wardrobes at sensible prices". Eleanor Roosevelt bought FDR's clothes here. The historic building has changed hands several times. Tommy Hilfiger sold it to designer Peter Som who then sold it to the Pritzker family, owners of the Hyatt brand, in 2007. The Pritzkers bought it to house a Park Hyatt but the location suited the more casual Andaz brand. Hyatt began construction in 2007.
The Splash Suite is our favourite space for its enormous egg-shaped tub, footbath in the shower room, 3.5m-high ceilings and electric outlets placed conveniently close to the bed. Views of the tower lights on top of the Empire State Building, which flash until 02.00, are also a classic New York draw.
Q&A
Tony Chi
Designer
Andaz Fifth Avenue
Tony Chi designed the Park Hyatts in Shanghai, Chicago and Washington in addition to the Grand Hyatt Taipei. The Andaz Fifth Avenue is Chi's first Andaz property and is the first hotel he has designed in his hometown of New York.
How did you approach the design?
I always take the design from the surrounding story. I'm a New Yorker. I have been living in the city for 49 years. This location is one block from 42nd street and the Public Library where, at the age of 12, every child in New York waits in line for a library card. It is an anchor in the spine of New York and therefore a fabulous anchor to my story.
What was the challenge?
The editing. How do you collect the best of NY and edit that?
Where do you feel the design excels?
I like a building that can fold itself up. The shutters are reminiscent of an old shop where the owner would close the shutters at night – the hotel closes the shutters. And when it wakes up, the shutters open and welcome the light. It's a matter of good manners and Andaz being a good neighbour. Isn't that a wonderful gesture? I love that single element so much.