Art Market / Global
Art Market
A Q&A with Christie's Australian art specialist, plus the Muscovite gallery Regina moves into London's Fitzrovia.
Regina gallery
22 Eastcastle Street, London, W1
The first foreign outpost of the renowned Muscovite institution, the Regina Gallery leapt into London's Fitzrovia in April – a confident step, considering many gallerists opt to start in London's more forgiving east.
But far from being a clichéd big-budget vanity project, of which Russian dealers are often accused, owners Vladimir and Regina Ovcharenko have been at it since 1990, helping to grow Moscow's contemporary scene into the vibrant milieu it is today.
Regina is a labour of love. And the gallery chooses not to limit itself to sourcing from the caché it helped create. "It's natural for us to start with Russian artists," says 35-year-old director Anya Mackessy. "But," adds co-director Romilly Eveleigh, "we want to absorb the environment here and show up-and-coming local artists."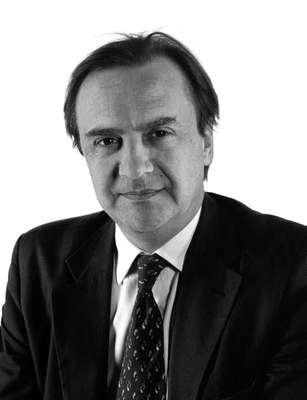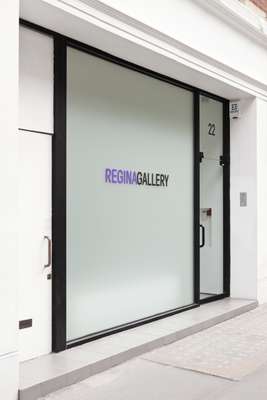 This month, they show Between Nothingness and Eternity, a collection of works from six Berlin-based artists. Though critic Boris Groys might quip that international galleries don't exist, just an international art market, Regina is making an earnest attempt.
regina.ru
---
Sale: Sotheby's
Beyond Limits
Sculpture
Chatsworth House, Derbyshire
13 September–31 October 2010
With the fifth edition of Beyond Limits, Sotheby's private sales division will once again transform the genteel gardens of Chatsworth House into a big game sculpture safari park. The show will feature blockbuster works from the likes of Damian Hirst, Marc Quinn and Ju Ming carefully dispersed among follies and fountains. Now established as the preeminent selling exhibition of modern and contemporary monumental sculpture, Beyond Limits features work that is too large for the gallery or auction house. The stunning setting and the excellent quality of the work on display (Three Elektras by Lynn Chadwick pictured above) makes this well worth a trip for serious collectors and dilettantes alike.
sothebys.co.uk
---
Q&A
Nick Lambourn
Specialist, Christie's
Australian art sales
Outside of Australia, Christie's in London is the only outpost to hold major sales of Australian art. Nick Lambourn is the specialist with the knowledge to find hidden gems. Its next sale is 23 September at the South Kensington auction room.
What's happening in the Australian art market?
The economy is pretty good and the dollar is strong against the British pound. It's been quite a strong market since 2000, it's had a long run. It softened a bit in 2008, as everything did, but it's still fairly bullish.
How does it compare to the rest of the world?
Australia is a small country that punches well above its weight; there are a lot of salerooms and auction houses. Prices don't compare to the international market but they have been making progress. A Sidney Nolan sold this year for AU$4.5m [€3.1m], a record for an Australian picture.
Who are the key artists?
We start with Impressionists such as Charles Conder, Tom Roberts and Arthur Streeton and go on to Modernists, then the post-war generation of Nolan, Russell Drysdale, Fred Williams and Brett Whiteley, who came over to London in the late 1950s and 1960s. Their careers were kick-started by UK sales from big London galleries like Marlborough and Redfern.
Who are the big gallerists and dealers in Australia?
Philip Bacon Galleries in Brisbane, one of the oldest established art dealers, the very successful Denis Savill in Sydney and Melbourne and Stuart Purves with the Australian Galleries. The state gallery in Canberra is well funded and will buy from us if we get a top piece.
christies.com