Archive reissues / Global
Been there, done that.
Instead of investing in new designs and manufacturing processes, increasing numbers of design firms are raiding their archives. Monocle visits two companies to find out why they're looking backwards not forward.
There's an increasing sense of déjà vu in the design world. The number of companies dipping into their archives to bring back designs that have fallen off production lines is growing. Cassina, Poltrona Frau, Tacchini, Agape, Ligne Roset, Vitra, Artek, Knoll – these are just a few bigger brands that have reissued designs of late.
When brands devote much of their money, marketing and stand space to products that were designed 60, 70, even 80 years ago, it prompts the question of what's happening to an industry that has progress, innovation and development at its core. Looking back surely isn't the best way to move forward.
Herman Miller is one of the most historically successful design businesses and a good place to head for answers. The American company is publicly owned and employs over 5,500 people operating in more than 110 countries and this year it has reissued George Nelson's Basic Cabinet Series from 1946. "We make our decisions based on our own ­assessment of the market today, our present product offering and the gaps and opportunities we identify," says Brian Walker, Herman Miller's CEO.
American design companies are run from boardrooms with exhaustive market research, more so than their European counterparts. This is maybe why Herman Miller has an annual turnover of over $1bn (€776m) where other design companies that started at the same time and with much the same principles struggle to reach the $20m (€15.5m) mark.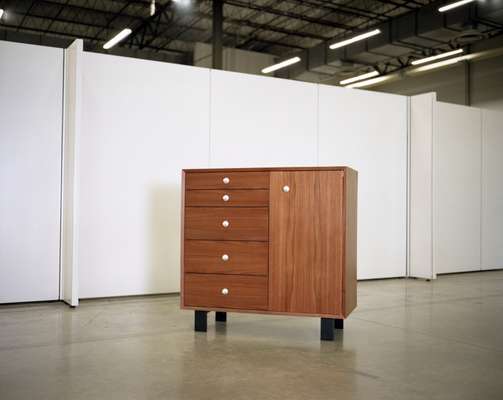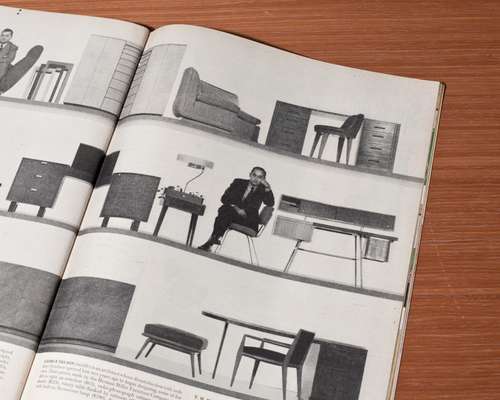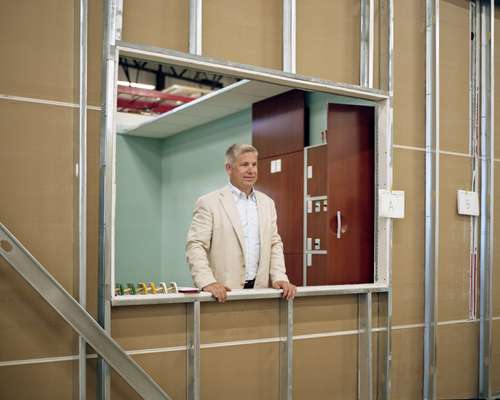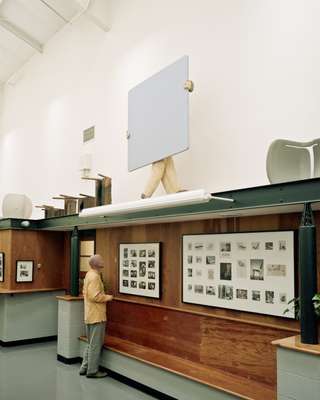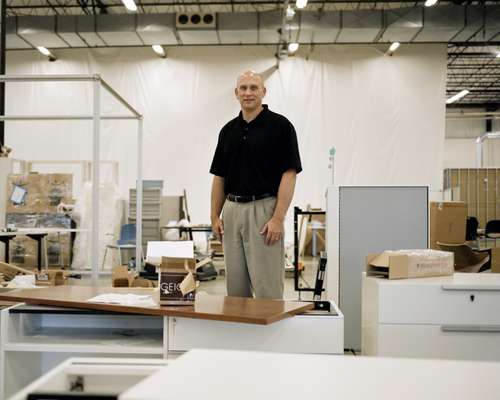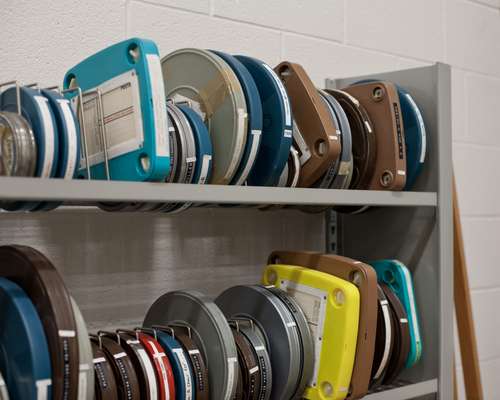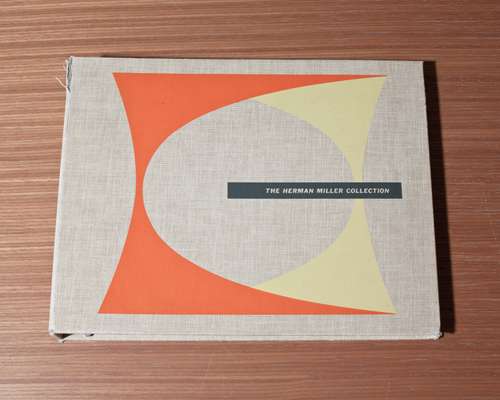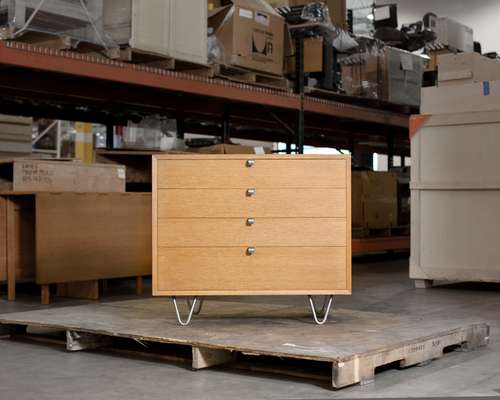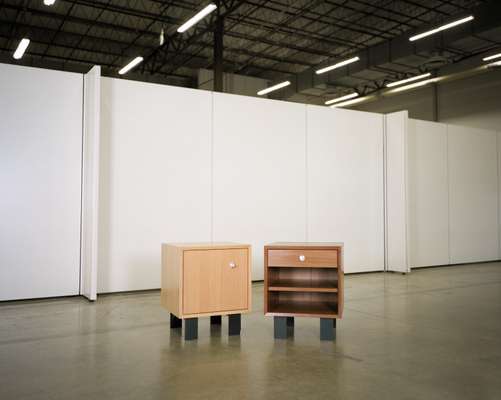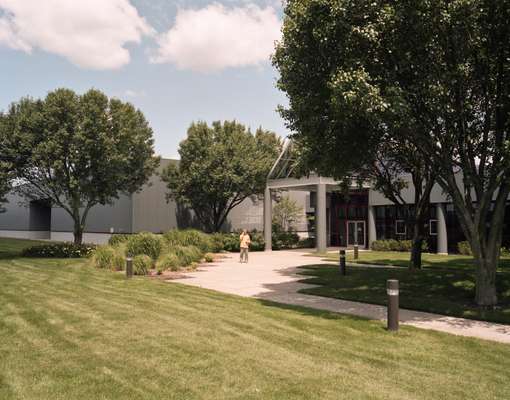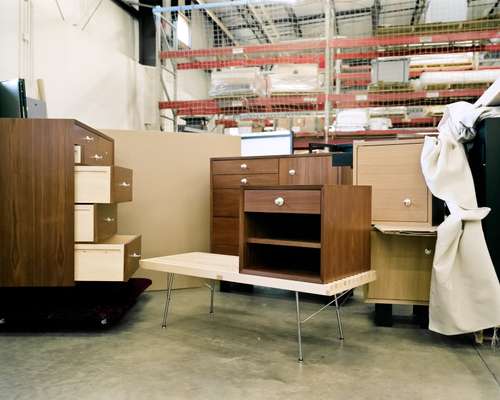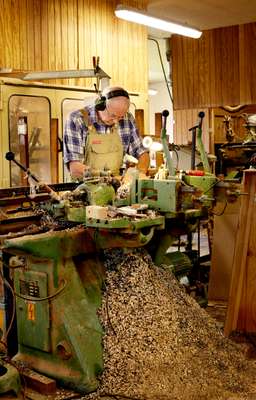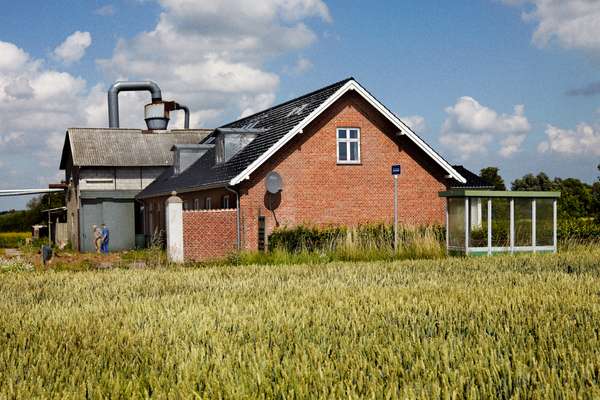 It hasn't been immune to the recession though. Its turnover in 2008 was $2bn (€1.5bn), in 2009 it was $1.6bn and $1.3bn this fiscal year. "Our intention is to bring new design and new talent to the home market," says Wayne Susag, Herman Miller's design facilitation ­manager, "but we felt it necessary to first bring some of our best products back. Reissuing these classics allows us to stake new territory in the future, informed by our heritage in the past."
The reasons for an upsurge in reissues might seem obvious. When designs and manufacturing capabilities exist already, money doesn't need to be invested in research and development. There's much less risk attached to reproducing something by a well-known designer rather than collaborating with young talent. In a tough market it also does well to remind everyone of your heritage and generate consumer confidence.
Brian Walker is quick to point out that a reissue isn't always a bankable design though. "There's no guarantee that any of the designs we reissue will have any success unless they ultimately solve a problem for our customers and genuinely work in terms of the cost-value ratio," he says. "Having an existing consumer ­appreciation for the work of our heritage designers like Nelson definitely helps."
Herman Miller's HQ in Zeeland, Michigan, isn't just home to the boardrooms but also one of the best-kept archives in the industry. "The collections stored here date back to Herman Miller's origins as the Michigan Star Furniture Company in 1905," says Mark Schurman, the company's communications director. "We also have originals of ­virtually every printed piece of literature alongside prototypes and original pieces. It serves as a living, breathing laboratory for the problem-solving mission statement Herman Miller wears on its sleeve.
"This collection retells the story of our design solutions and we intend to continue expanding into this category with additional reissues of our heritage designs," says Gregg VanderKooi, the company's product manager.
Telling the story of a heritage company is crucial for expanding into new markets. This is how successful design companies are beating the financial blues, Herman Miller included. It's grown its production capacity and distribution alliances in China to support Asia and has ramped up its presence in Eastern Europe, India, Brazil and Latin America. "Opportunities have increased here in recent years," says Schurman, "It's the combination of historic and recent designs that offers the greatest value to our brand as evidence that we have a genuine, long-standing commitment to design."
It's not just heritage brands that are using reissues to broach new markets though. At the other end of the spectrum in terms of size and output is Architect Made, a privately owned Danish company, founded by 36-year-old Morten Jensen in 2004. The company only reissues small designs by the great architects of Denmark's design heyday in the mid-20th century, including Poul Kjaerholm, Finn Juhl and Hans Bølling. It's a dynamic, mobile company, staffed by just eight sales managers who are all masters students from the Copenhagen Business School. Besides the handcraft of the designs, everything from quality control checking to packaging to shipping takes place in their small Copenhagen HQ. Cutting out the traditional trade fair to buyer to retail route, the sales managers sell ­directly to stores and museums in 37 countries with an 80 per cent year-on-year growth. After Denmark, Japan is the company's biggest market, which this year is showing 300 per cent growth on last year.
"The point was not to create a collection of older designs, but to introduce timeless Danish products to the right places around the world, where their story could continue to be told," says Jensen. "Every year we aim to introduce two more designs to our portfolio, working with family members and foundations to resurrect designs that keep both the architect's name and the Danish legacy at the fore of the design world."
In the cases of Herman Miller and Architect Made, the evidence suggests that reissuing isn't a consumer-led response but a strategic initiative by the companies to keep their heritages alive. These designs were first created in a time of great optimism – products of new manufacturing capabilities that promoted a modern lifestyle. Second time round are they really still markers of progress and innovation? Nelson's pieces are made at a supplier in nearby Grand Rapids; Vedel's birds are still made in Denmark. It's not so much the shift of production as distance from the original designer that diminishes the reissues' value.
Reissues might make sound business sense right now, but as the numbers increase, you have to wonder what design legacy we're now creating and what investment and room is being given to the Nelsons and Bøllings of today. As money drips back into the design market, companies would do well to take business inspiration, not designs, from the past and start investing in the future.
Two areas directly affected by reissued designs are the auction market and graduate designers. "It's our job to make collectors aware of the difference between an original and a reissue. Though the prices fetched for the originals tend not to be affected when a design object is reissued, collectors find it frustrating that the market is diluted," says Alexander Payne, global design director of Phillips de Pury.
The prognosis for the graduate is more severe. "When companies start to rely on the same group of contemporary designers and products from their own archives, the opportunities open to graduates quickly dry up," says Gareth Williams, senior tutor of design products at the RCA. "Companies forget that it was investment in young designers and their creative ideas that spawned revolutionary designs first time round. Can these products really be considered radical and innovative when they appear on the market for a second time?"
Fifteen years ago, mid-century furniture in Japan meant Charles Eames and Hans Wegner. That's all changed now and appreciation for homegrown design has soared.
The 60Vision project founded by Kenmei Nagaoka of D&Department kick-started Japan's reissue boom. Nagaoka's mission was to reintroduce great Japanese designs, working with old furniture companies such as Karimoku and Maruni, to unearth outstanding pieces and bring them to a new audience.
Tendo Mokko, the furniture company where Sori Yanagi produced his iconic Butterfly Stool, has dozens of design gems on its books. Tendo enthusiast Arata Tamura set up Tendo Ply, a Tokyo offshoot of the company, picking some of the best pieces and giving them a new lease of life.
Hakusan Porcelain, whose tableware is used in homes up and down Japan, also has dozens of everyday classics in production, many designed by the late Masahiro Mori.
Top five reissued designs
1.
Ottagonale coffee set by Carlo Alessi
Designed: 1935
Reissued: 2010 by Alessi
"The normalcy of these household objects has always struck me," says Alberto Alessi, president of Alessi and Carlo's son." They were heavily influenced by an obsessive attention to function, proper manufacturing methods and production costs." This stainless steel coffee set was one of the first Italian mass manufactured designs.
---
2.
Potence wall lamp by Jean Prouvé
Designed: 1950
Reissued: 2002 by Vitra
This lamp was originally designed for Prouvé's Maison Tropicale concept prefab houses. Eckart Maise, Vitra's chief design operator, says: "We added it to our collection because it is a great wall lamp and sculpture at the same time."
---
3.
Mole sofa by Sergio Rodriguez
Designed: 1961
Reissued: 2010 by ClassiCon
Still the ultimate lounge sofa, the curved tauari wood frame supports a piece of upholstered leather, which drapes over the arms. It's now having a second life thanks to German manufacturers ClassiCon. "Mole is the most comfortable piece of furniture on the market," says Oliver Holy, CEO of ClassiCon.
---
4.
Minikitchen by Joe Colombo
Designed: 1963
Reissued: 2006 by Boffi
Just half a cubic metre in size, the original Minikitchen was on wheels and had one power socket. Boffi relaunched the design, upscaling it but keeping the original features. "We realised this was a very modern project – a small kitchen, suitable for our times, as houses get smaller and space has to be properly organised," says Boffi's CEO Roberto Gavazzi.
---
5.
Aoba Mon series by Masahiro Mori
Designed: 1965
Reissued: 2006 by Hakusan
When Masahiro Mori designed his Aoba Mon (Blue Leaf pattern) series for Hakusan Porcelain in 1965, the intricate design proved tricky to reproduce and the prototypes were left to languish in a warehouse. Forty years later Hakusan revived the design and it is now a firm favourite.