Culture / Global
Culture
Briefing
Culture editor Robert Bound's column on the hilarity and banality of comments left by people on newspaper websites, as well as reviews on new books, films, and music,and previews of art exhibitions.
Bottom half of the internet
The newspaper letters page has a proud tradition – its online equivalent is the home of loons.
By Robert Bound
A decade ago, I wrote entertainment formats for TV. Despite Cheesy Rider – a food show featuring the comedian Rowland Rivron swerving a rented scooter through Cheddar, Wensleydale etc and talking to men in hairnets – our unit wasn't a runaway success. I loved opening letters from viewers pitching their own shows, though. Some were written in green ink, most were unhinged to all hell.
My favourite was "The Plane Game", sent in by a lady with an unhealthy plane-spotting hobby. Players watched videos of planes and had to guess their destination. So far, so Farnborough. The killer selling point? "Players score an extra five points if my ex-husband Bob's on the plane." Wow.
I'm reminded of this when I look at the papers online and scroll past the main feature to read the "users' comments". This is where the wheels come off the carefully curated, expertly edited online extensions of some of the great papers of the world (and some of the entertaining, worst ones).
From The New York Times to the Sydney Morning Herald to The Times of London (before it built its wall – byeee, Times!), the comments sections seem to be the last refuge of the overblown, the opinionated, the obtuse; the emptiest vessels making the most noise. You feel that these amateur editor-cum-psychopaths, when not feeding cold spaghetti hoops to the hitchhikers they have tied to the plumbing in their basements, are an organised posse of web-wreckers intent on lowering the IQ and endangering the brand of the news service to which they post their views.
The comment sections are tightly moderated to avoid libel, racism and downright offence, but not for quality. At the time of writing David Cameron is in India where he made a speech linking Pakistan and terrorism and was asked about the controversial Koh-i-Noor diamond, seized by the British from the Punjab in 1849. Guardian readers said: "WikiLeaks is probably a front for the CIA" and "Pakistan is only good for two things, exporting terror and opium!" while a Daily Mail reader offered, "I think the Koh-i-Noor should go back to India – it's a restaurant near me, and it is not very good." Boom!
While Letters to the Editor have a proud tradition of intelligence, wit and axe-grinding, newspapers need to look at their online offerings; moderators shouldn't be shy of the delete key. This month's culture story (see page 93), on incorporating social media with the news, discusses more serious problems for broadcasters but they should beware the stuff that gets splurged on their sites in the name of feedback or Bob's ex-wife will have her revenge on us all.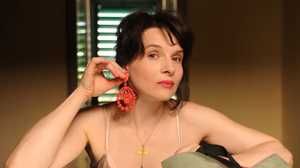 Drama
Certified Copy
Director: Abbas Kiarostami (Iran)
A writer (William Shimell) presents his new book, a meditation on authenticity in art, in a rural Tuscan town. A gallerist (Juliette Binoche) watches and the two, who seem to have just met, pass the day together, during which they are mistaken for a married couple and the discussion on authenticity continues. Binoche won best actress for this performance at Cannes 2010.
---
Drama
Mother
Director: Bong Joon Ho
This cinematically honed tale follows a widowed mother (Korean icon Kim Hye-ja) and her simple-minded son, Do-joon. The plot thickens when he is arrested for the violent murder of a young school girl. The mother's love is non-negotiable and she takes on the role of a detective to prove her son's innocence. Korean film has a new star director in Bong Joon Ho who made cult film The Host.
---
Drama
Never Let Me Go
Director: Mark Romanek
Kazuo Ishiguro's moving novel is so beautifully filmed that the contrast between the freshly scrubbed, healthy English children at their picturesque boarding school and the dark truth the well-groomed grounds slowly reveal is memorably dramatic. It's a powerful and deeply provocative film that will do just what it says after you see it – never let you go.
---
Three more September shortcuts:
Dogtooth, (DVD) Yorgos Lanthimos
An ingenious dark comedy on parental overprotection.
You Will Meet a Tall Dark Stranger, Woody Allen
Like a Woody greatest hits – New York, stellar cast, and, finally a great script.
Wall Street: Money Never Sleeps, Oliver Stone
Face it, you'll slick back and sit back for this.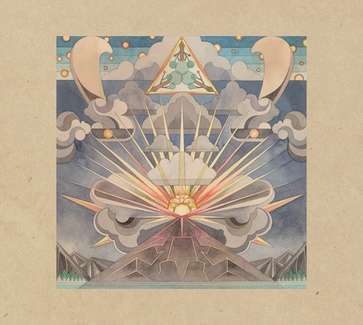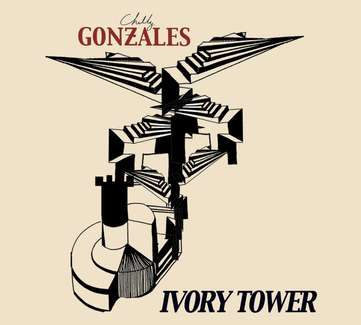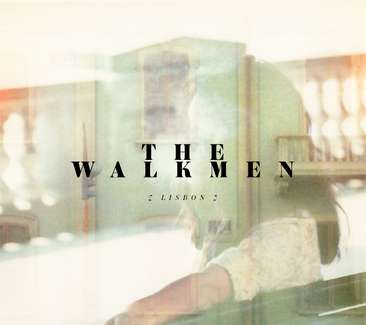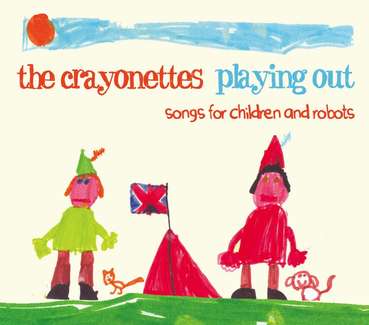 These Swedes took their time. The threesome, the great José González included, met over 10 years ago to jam their way to an album of soft-focus gems that sound like Keats' Ode to Autumn in hypnotic musical form; there's mist in the hazy vocals, maturing sun in the rhythm. It's where the Beta Band and Simon Garfunkel meet. It's new, but timeless, too. — rb
---
Jazz pop
Chilly Gonzales
Ivory Tower
The über-collaborator puts his beats where his balls are to build on his many musical affairs with Daft Punk and Björk et al to release a beguiling suite of stuff that doesn't know if it's clever Sparksy, Devo-ish Europop or if it's American jazz-funk time. Despite sounding like the future sounded in 1986, the wonderful Ivory Tower will be glued to your Walkman like it's, well, 1986. — rb
---
How do you follow the best regret 'n' roll record since Bob Dylan's Blood on the Tracks? If you're The Walkmen, you turn up your amps and go to Lisbon to stroll through Alfama whistling your tunes to the rusty balconies. The result is rasping chamber rock by virtuoso desperados shimmering through a heathaze. Perfect. — rb
---
Pop
The Crayonettes
Songs for Children and Robots
When a folkster (Kathryn Williams) and a punk (Anna Spencer – not a very punk name is it?) join forces to make an album for their kids, you'd be forgiven for thinking it a sweet side-project rather than a wonderful record of tack piano, naïve guitars and hand-clap singalongs that channel The Beatles, music hall and dirty knees. — rb
---
A brace of September shortcuts:
Nick Cave's other lot don't care if they scare the horses; they eat horses, raw. A second helping of verbose, unputdownable blues.
Blonde Redhead, Penny Sparkle
Swapping moody Swedish synths for squally guitars has set these NYCers free to roam to a woodland the Horrors queue to see Fever Ray.
Fiction
Thieves of Manhattan
Adam Langer
As the rejection slips pile up, an embittered writer plots revenge on New York's publishing scene. His weapon, a fake memoir, turns deadly as tall tales and truth-telling merge with explosive results. A sly summation of a book industry in upheaval, Langer's page-turner explores the meaning of truth, lies and the space in between.
---
Comedy/biography
How I Escaped My Certain Fate
Stewart Lee
Stephen Fry described the late Peter Cook as "The funniest man who ever drew breath". We'll nick that and say Stewart Lee is the funniest man still drawing it. His pioneering, often poetic performances are the antithesis of working men's club shtick and this equally amusing book shines a light behind some of the finest routines to offend small-minded tabloid editors and the religious right. In its way this does for stand-up comedy what Martin Amis's Experience did for the novel.
---
Criticism/essays
Encounter
Milan Kundera
Kundera's latest book is a well turned-out new brother for his The Art of the Novel, although these pieces cover wider ground – Francis Bacon paintings, Philip Roth novels, Fellini's films – they continue to follow the author's forensic and fascinated eye for the blood pumping through the heart of culture.
---
Fiction
Union Atlantic
Adam Haslett
An ambitious debut novel from the Pulitzer-shortlisted writer Adam Haslett, which explores the morality of late capitalism via a court battle between Doug, an arriviste banker and Charlotte, an old-money academic, over a gaudy mansion built on a disputed plot of land. In relying on the binary opposition of financial and intellectual wealth, Haslett creates characters that are somewhat 2-D, but depictions of deceptions and machinations that drive Wall Street's financial alchemy are thoroughly engaging.
---
Design
Art of McSweeney's
The editors of McSweeney's
Twelve years ago, Dave Eggers founded McSweeney's, a literary journal that has grown into a publishing empire. This anniversary book celebrates the artistry and graphic design innovations in independent literary publishing. Photos, sketches and interviews give insights into McSweeney's distinctive creative process in designing books, DVDs, a quarterly journal, The Believer, and a literary website.
---
Fiction
The Elephant's Journey
José Saramago
Solomon the elephant and his keeper Subhro are uprooted from their home in Portugal when King Dom João III decides to give the pachyderm to Hapsburg archduke Maxmillian as a wedding gift. The late Portuguese author José Saramago tells the enchanting tale of the long journey on foot with the king's entourage that ensues and a noble beast who is given the status of a near deity.
Contemporary
Jennifer Steinkamp
10 September–23 October, Lehmann Maupin, Chelsea
New York
Premature's computer animated projections brim with renderings of tubular "meat-like textures" resembling a web of arteries and veins. Cascades of twisted, red, purple and blue blood-infused vessels thrust viewers into a breathtaking, hypnotic realm.
lehmannmaupin.com
---
Contemporary
Gwangju Biennale
5 September–10 December
Curated by Massimiliano Gioni
South Korea's eighth year tackles our relationship with image, the idea of icons, relics, fakes. Massimiliano Gioni's clear-headed work at New York's New Museum will stand him in good stead as he juggles a century of art.
10000lives.org
---
Contemporary
São Paulo Biennial
25 September–12 December
Curated by Moacir dos Anjos and Agnaldo Farias
After 29 attempts Brazil loses the national pavilions, to bring in a team of international co-curators stewarding a rich line-up of regional and international talent.
fbsp.org.br
---
Contemporary
Jason Rhoades, '1:12 Perfect World'
24 September–18 December 2010, Hauser & Wirth, London
Before his death in 2006, Jason Rhoades was creating a site-specific concoction that had roller-derby girls wading in lubricants and lotions. Black Pussy and Meccatuna, were full of sexual brazenness that still evokes nostalgia in the art world. The split-level 1:12 Perfect World, which recreates his sprawling 1999 Deichtorhallen exhibition, is his first posthumous European solo show.
hauserwirth.com