Design/Architecture / Global
Design/Architecture
Briefing
Latest news, projects and products, from a museum makeover in Seoul to beautifully designed cement packaging in Croatia.
Super fans
Made in: Kyoto
Aiba fans
Every one of these non-folding fans, or uchiwa (below), is handmade by the 300-year-old company Aiba in Kyoto. Though one of the oldest uchiwa makers in existence, Aiba still strives to experiment and innovate with its designs. One of its most celebrated fans is the Ryo-Sukashi (below), made from two layers of intricately cut-out paper to resemble bamboo leaves.
A different craftsman works on the many stages that go into making each fan: from the initial sketch to the carving the bamboo bones for the frame, the colouring and cutting of the paper to the assembly. Too precious to leave lying around it even comes with a handmade bamboo stand.
1 Aiba used to supply its artistic fans to the Imperial court
2 There are 16 different stages to making each fan
3 The bamboo is of the highest quality, grown in a northern district of Kyoto for four to five years
Old school, new blood
US/Germany [FURNITURE]
Two exercises in simplicity, 50 years apart. American designer Norman Cherner was better known for his elegant, moulded plywood ribbon chair, but his sons have recently put into production these geometric acrylic lamps, based on drawings done by their father in 1968.
Young German Reinhard Dienes has designed a series of made to order, adjustable oak tables called Le Belge. Butterfly screws on the soft oak allow you to adjust the height of the tabletop to your preferred level. Different-sized tops can be attached to the legs and the component parts disassemble for ease of ­shipping or storage.
chernerchair.com, reinharddienes.com
Concrete art
Croatia [PACKAGING]
Cement packaging isn't often beautiful but Croatia's Cemex-Dalmacijacement has launched two packets that belie their drab contents. Designed by the Tridvajedan agency, the graphics portray the products' intended use: Optimo, a domestic cement, has a house design, while Strukto, for industrial use, has a road tunnel.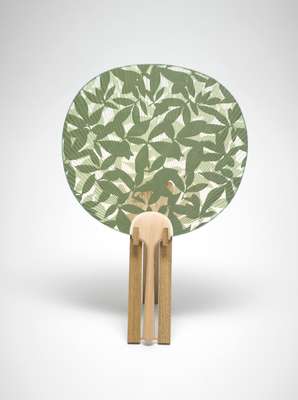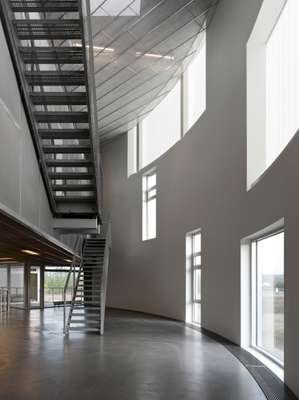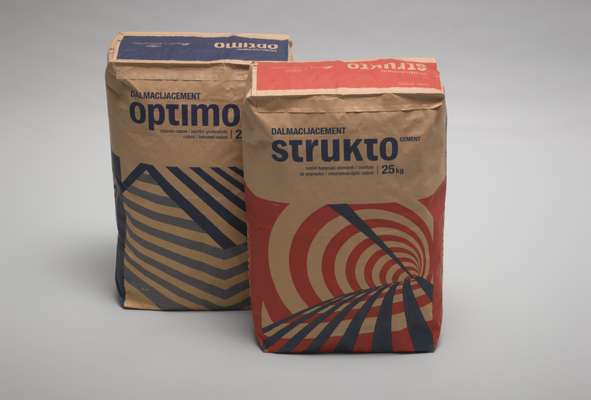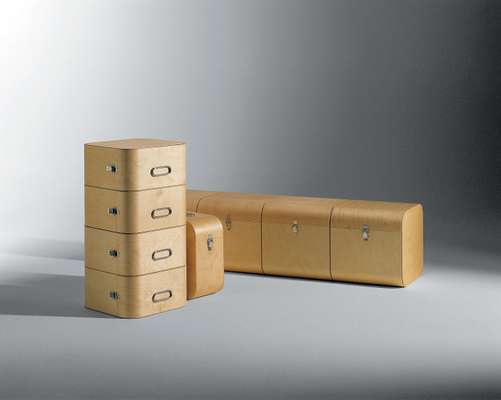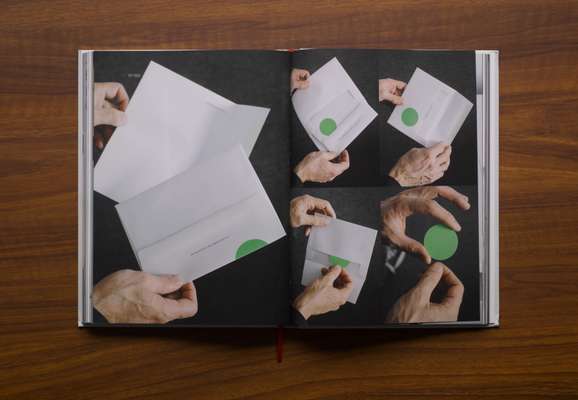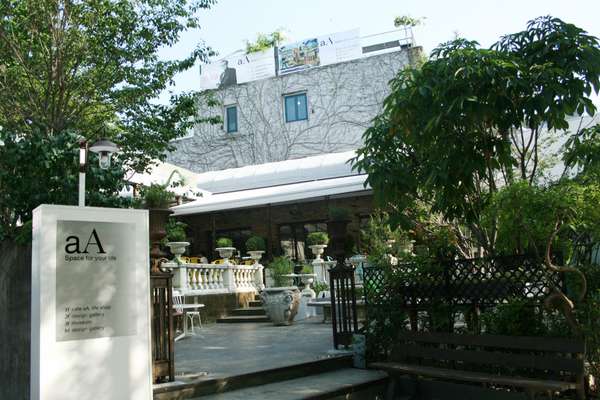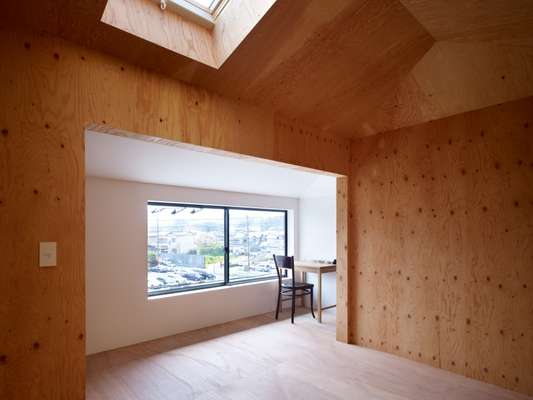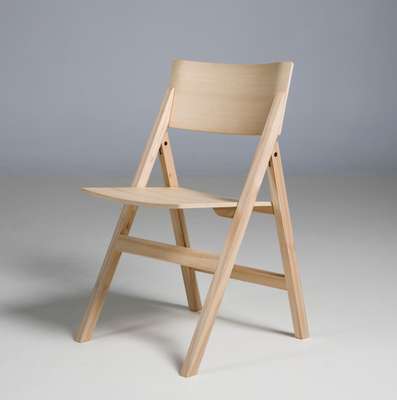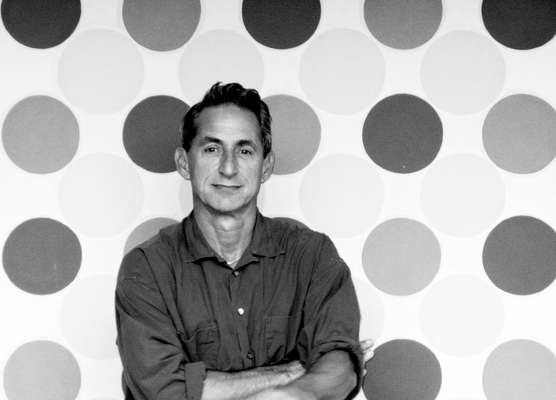 Perfect circle
Denmark [LABORATORY]
Designed by NORD Architects from Copenhagen, the Natural Science Centre in Bjerringbro is Denmark's new science lab and education outpost. The white cylindrical façade is covered by corrugated glass, incorporating several terraces and both translucent and transparent windows. The spacious interior is, in contrast, angular and industrial. The 2,560 sq m centre will be surrounded by public "learning gardens" used in part to demonstrate green technologies.
Bestseller
Ligne Roset – Togo by Michel Ducaroy, 1973
"Togo has been a bestseller since its conception," says Michel Roset, CEO of Ligne Roset. "Emblematic of the 1970s when it was adopted by the hippie generation who adored it for its invitation to laziness, it remains as popular today as it's always been." After almost 40 years, the Togo has sold more than 1.2 million pieces worldwide.
Unsung hero
Austria [FURNITURE]
In the village of Schwarzenberg in Austria's Vorarlberg region, Schmidinger is a little-known wooden furniture producer. Since 1985, Wolfgang Schmidinger has used local beech, pine, maple and birch to make cabinetry, desks and chairs. When not designing models such as the popular Exsel seat, his 10-man team of carpenters make custom orders – past projects include furnishings for MIT dormitories. The attention to detail and expert craft has begun to attract outside talent to its door: Finnish designer Harri Koskinen's stackable storage case (right) – a Red Dot winner – is also produced by the firm.
Multiple personality
Canada [BOOK]
Canadian artist Micah Lexier has for 30 years created design and artworks in editions, exploring the grey area where manufacturing meets handcraft. I'm Thinking of a Number, published by the Nova Scotia College of Art and Design, displays 135 things by Lexier, each in multiples, ranging from standard artist editions such as prints, photos and books to more unusual examples including invitations as balloons, ribbons and acrylic puzzles. In keeping with his work, the book itself is in an edition of 300.
nscad.ca/thepress
Body and spirit
Kyoto [HOUSE]
When architect Tomohiro Hata was commissioned to build a family home in Kyoto, he had to comply with strict building regulations. He avoided planning problems by creating a simple, law-abiding exterior and building a more free-spirited three-storey wooden structure inside. Hata likens the house, which has two bedrooms, a library and a lofty living area, to the human body. "I compare it to the way the stomach contains all sorts of complicated parts," he says, explaining the building's unusual name: Belly House.
Better by design
Seoul [MUSEUMS]
Seoul's design makeover continues apace: this month sees the official opening of a second aA design museum in traditional Samchung-dong. The company is also opening its first aA life shop in its original Hongdea museum. Products by designers including South Korea's Ha Ji-hoon, Denmark's muuto and Germany's Hut Up will be on sale.
Hot seat
Helsinki [FURNITURE]
Orginally from Seoul, but now based in Helsinki, Park Hyun-sun debuted her Folding Chair at ICFF in New York. Currently a prototype (manufacturers take note) it's one of the most accomplished chair designs we've seen of late. Timeless, practical and comfortable it puts into practice the best elements of Korean and Finnish design heritages.
Q&A
Mark McDonald
Antiques dealer
New York
Mid-century collector and dealer Mark McDonald is closing his Hudson gallery this month – we find out what's next.
Why are you closing down?
I want to be more nomadic and take my show on the road.
Are you moving online?
I want to develop my online presence. The key now is to be visible without having a retail space.
Does being nomadic streamline the selling?
It simplifies things – I'm interested in selling fewer, more interesting things.
Is there anything that you couldn't bear to sell?
One Frank Lloyd Wright side table from a Usonian house in 1940 is my absolute favourite.
Concerted effort
Harpa Concert Hall, Reykjavik
Iceland's Symphony Orchestra and the Icelandic Opera will have a new home in the capital's redeveloped harbour area, thanks to Danish firm Henning Larsen Architects and artist Olafur Eliasson, who has designed the multi-faceted, geometric glass façade. The 28,000 sq m structure, due to open next May, is a bold symbol of the country's renewal.