Europe / Global
Europe
Briefing
The cars, planes and (bicycle) that Britain's new PM David Cameron uses to get around, plus the Turkish soap stars winning the hearts of neighbouring Bulgarians.
Me and my Motorcade: No. 17
Walking the talk
UK — 
DAVID CAMERON
Though Britain is popularly associated with official pomp and pageantry, this tends to be attached to its royal family. To a degree both surprising and endearing, Britain's elected leaders observe a personal transport regime that would be regarded as bafflingly humble by the most risible Third World despot.
The UK prime minister does not have his own designated aircraft and will often travel within Britain on public railways. Even by those austere standards, Britain's new prime minister, David Cameron, has – so far – been keen to come and go with as little ceremony as possible. To the reported consternation of those responsible for his security, he has dispensed with the motorcycle outriders that usually accompany the prime ministerial vehicle – his Jaguar has been photographed stuck in London traffic.
While in opposition, Cameron worked hard to reposition his Conservative party as environmentally amenable. He was an ostentatiously keen cyclist before becoming prime minister (in 2008, he was forced to apologise after a tabloid newspaper photographed him running red lights). And, on at least one occasion since being elected, Cameron has been seen employing the most carbon neutral transport of all: on the day of his first appearance in Parliament as prime minister, he walked to work from his new home in Downing Street.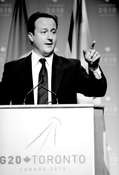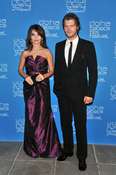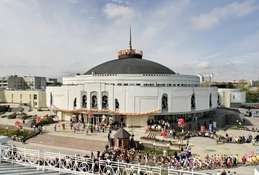 ---
The British prime minister does not have an official aircraft. Cameron will rely on scheduled flights, aircraft leased from British Airways, the VIP fleet of the Royal Air Force's No. 32 (The Royal) Squadron (BAE 125 and BAE 146 jets, Agusta 109E helicopters) and other RAF aircraft: he made his first visit to Afghanistan aboard a C-130.
---
The prime minister's car is Jaguar's flagship model, the XJ. David Cameron made his first journeys as prime minister in an older model XJ, as police had not finished testing the security measures fitted to the prime minister's 2010 XJ – the boldly redesigned X351. Neither Downing Street nor Jaguar would discuss these details, but it is safe to assume that Cameron's Jag boasts armoured doors and windows, run-flat tyres and sophisticated communications.
---
In opposition, David Cameron regularly cycled to work on a silver and black Scott. It is unimaginable that he will be permitted to do so now but it would be a pleasant means of touring the grounds of Chequers, the PM's country retreat, where it should be at least be safe – Cameron's bike was previously stolen twice. Downing Street will not confirm what the prime minister currently rides.
---
Soap buds
Bulgaria —
 TELEVISION
"Turkophobia" is waning in Bulgaria sociologists claim. The cause? The mania for Turkish soap operas. One channel, BTV, is broadcasting them six hours a day. The gorgeous Istanbul settings and attractive actors (leading man Kivanc Tatlitug, right, is popular) are helping combat resent-ment towards Turks that dates back to times of the Ottoman Empire.
---
Big tops are back
Russia — 
CIRCUSES
With its ice-skating bears and monkeys dressed up as Orthodox Jews (to name but two recent acts in Moscow), the Russian circus does not meet everyone's standards of animal rights or political correctness. But since Soviet times the circus has been a huge part of Russian life – more than 40 cities have permanent circus buildings with resident troupes. Underpaid acrobats, poor conditions and collapsing venues have all been problems of late, but circuses are now to get a new lease of life. The government will allocate up to 6bn roubles (€150m) a year for the next five years to renovate buildings and training facilities across Russia.
---
Francs, but no thanks
Switzerland
A competition was held in 2005 to find a designer for new banknotes. Public outcry over winner Manuel Krebs' entry, which depicted blood cells and a human embryo, delayed the process until 2007. Then, runner-up Manuela Pfrunder was chosen but release has now been pushed back to 2012 to allow for security features to be developed.