Does it work? / Global
Your new local
In the first of a new series of benchmark reports, Monocle puts the UK's latest convenience store concept through its paces. Can Waitrose's new baby live up to the standards of Japan's kings of convenience?
Anyone who has ever experienced the 24-hour pleasures of a 7-Eleven or Lawson in Tokyo will know just how good a convenience store can be. But the UK, land of the run-down corner shop, has never quite got the format finessed.
In June, however, upmarket grocery chain Waitrose launched a new, small-format convenience store in Cambridge, determined to crack the market and make a difference. "We visited Tokyo a couple of years ago and it influenced us a lot," says Diana Hunter (pictured right), director of store development.
One of 231 stores in the company's portfolio, the 278.7 sq m shop – about the size of a tennis court – is part of a push to open over 300 convenience stores in 10 years. (Waitrose also has a larger format of the concept that launched last year – see issue 29.)
Under the ambitious stewardship of managing director Mark Price, who was appointed three years ago, the firm is further increasing its visibility with trials of shop-in-shop food concepts in chemist chain Boots and Shell petrol stations.
Sales from the convenience sector are valued at £30.9bn (€37bn), over 20 per cent of the total UK grocery spend. Growth was 6.3 per cent last year compared with a 4.1 per cent increase in the main grocery sector – and Price has got his eye on a bigger piece of the pie.
---
Waitrose launched the chain in the belief there was a gap in the market to deliver a higher-quality convenience store in the UK.
---
The store in numbers
Figures that matter
total increase in sales for UK convenience stores between May 2009 and 2010
---
Waitrose convenience stores are set to open by 2020
---
customers walk through the Cambridge Fitzroy Street branch each week. This is 25 per cent above expectations
---
potential customers live out of reach of a Waitrose store
---
is the current value of the UK convenience sector market
---
Opening hours
---
Under UK law, shops bigger than 280 sq m are only allowed to trade for six hours on Sundays. Cleverly, Waitrose's Fitzroy Street store is 278.7 sq m, so has no restrictions on its opening hours and currently trades between 07.00 and 22.00 each day. With the company's expansion plan, it will be interesting to see how its trading hours will be adapted in metropolitan locations. Convenience stores in Japan are open 24 hours a day and it would be good to have this option for future city stores here.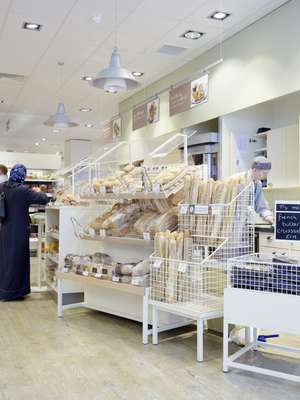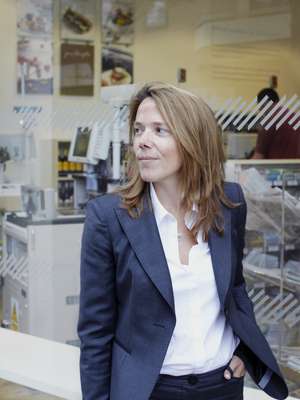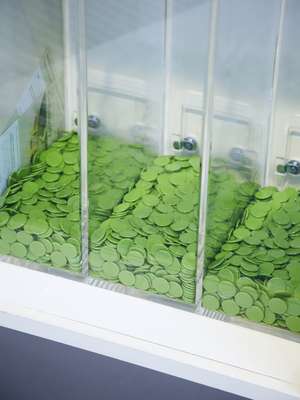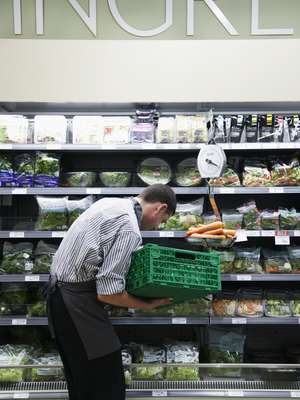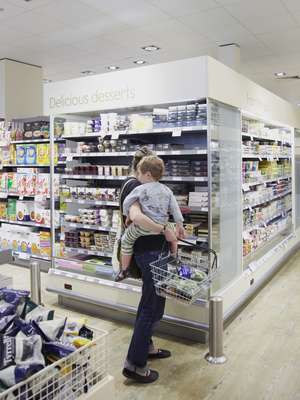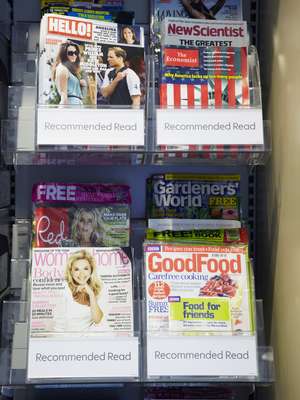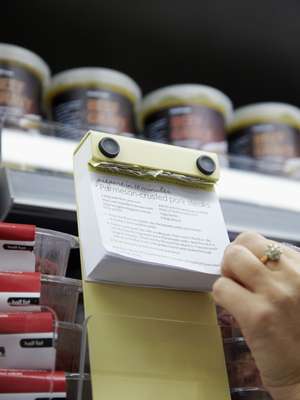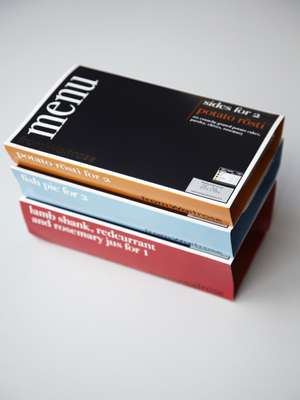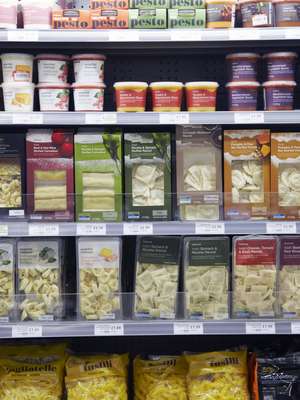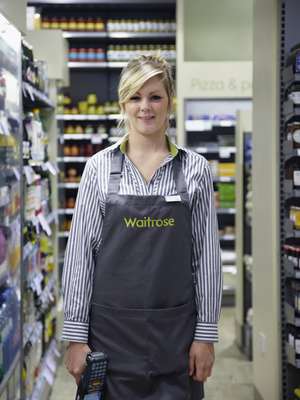 ---
As this is the first smaller format convenience store in the Waitrose portfolio, the firm decided to change some of its branding. "The signage here is the first time we have tried to tailor our communication to someone in a small shop," says Anthony Wysome, head of retail planning. Signs in large, friendly fonts showcase carefully worded headings, such as "The Choicest Cuts" above the meat section.
---
Additional services
Community focus
The store gives £500 a month to a local charity and gives customers the choice of nominating one of three causes by slotting a green plastic coin into a box. Because of its size, the store doesn't offer delivery.
---
Bestsellers
Top five products
The bestselling category at Waitrose Fitzroy Street is the Food for Now range of chilled products: sandwiches, salads, snacks and prepared fruit. When Monocle visited the store in July, these were the top-selling individual products:
1.
Waitrose Essential strawberries
2.
Waitrose Essential raspberries
3.
Waitrose semi-skimmed milk (2 pints)
4.
Petit pain (from the bakery)
5.
Waitrose Essential blueberries
---
Room for improvement
Five Monocle fixes
1.
Bicycle culture 
Cambridge is a cyclist's city and we'd like to see this store offer secure bicycle parking.
2.
Self-service schemes
There's an absence of self-service tills, which are available in other Waitrose stores.
3.
Salad bar
Pre-packaged salads are available but they should take a leaf out of New York and Chicago deli culture with a fresh salad bar to make up our five-a-day.
4.
However you look at it, limited shopping hours are an inconvenience so we propose longer opening times, or to make it a 24-hour store.
5.
Beauty products were on sale but only the bare essentials and the range missed the mark on branding.
---
Media selection
Brits only
The shop sells eight national and four local newspapers. Despite Cambridge's global connections, there are no foreign newspapers, nor does it sell the International Herald Tribune. Although it stocks The Economist and New Scientist, the rest of the store's titles are mainly celebrity, interior or gardening magazines.
---
What's in stock
Ingredients for the perfect meal?
Fresh raw ingredients coupled with tear-off recipe sheets for inspiration, and a wide range of antipasti, ready-made meals, cheese, fresh pastas and sauces make for a well edited selection. British chefs Delia Smith and Heston Blumenthal come up with weekly recipes that are put on display alongside the relevant ingredients.
The on-site bakery's pastrami and gherkin baguette with mustard and mayonnaise with an adzuki and edamame bean salad anyone? Choose from over 60 types of drinks including Pokka Oolong tea, Vita Coco and six brands of water.
---
Pick up one of the smartly packaged Menu From range of ready-made meals developed by chefs Pierre Koffman, Bryn Williams and London Arbutus's Anthony Demetre. Choose from lamb shanks with redcurrant and rosemary jus or aubergine parmigiana. Serve with pre-prepared sweet caesar salad and ciabatta croutons. Round off with Waitrose Madagascan vanilla ice cream or alphonso mango sorbet.
---
Store layout
Illusion of space
Although the Fitzroy Street store is described as small format, it feels large. The design allows customers to find basics at the front of the store, near the tills. This lets them do a "grab and go" shop, bypassing the back of the store, which is aimed at customers taking more time to buy fresh ingredients to cook at home.
---
The competition
View from Japan
01.
The average size of a convenience store in Japan is 132 sq m and Lawson has 9,761 outlets.
02.
A majority of stores, or konbini, offer a takkyubin-type postal service. You can send luggage ahead to airports and have bulky golf and ski equipment ready for you at the fairways or slopes.
03.
Waitrose Fitzroy Street stocks 13 products per square metre, but the average konbini manages to squeeze in around 21 items per square metre.
---
The verdict
Setting the standard
This Waitrose is a testament to how convenience stores in the UK do not have to be a sterile and soulless experience. Helpful, smiling staff combined with neat displays, great branding and good-quality food with an emphasis on freshness make for a thoroughly pleasurable retail experience.