Art Market / Global
Art Market
Briefing
Seven Tokyo galleries put aside their rivalry and form a collective, while London prepares to pull out the stops for Frieze week.
The words "cut" and "throat" may apply to rival art galleries in some cities. But in Tokyo, a more harmonious story unfolds. Seven independent galleries have joined forces to create the New Tokyo Contemporaries (NTC), a collective determined to revitalise the city's art scene.
A refreshing alliance, the group produces a growing number of events, installations, salons and performances as well as publicising individual exhibitions. Members include seven of Tokyo's most high-profile young galleries: Mujin-to Production, Yuka Sasahara, Misako & Rosen, Arataniurano, Take Ninagawa, Aoyama | Meguro and Zenshi.
"NTC is distinct," says Jeffrey Rosen of Misako & Rosen."We represent the city's only concentration of younger galleries with international reach and with particular focus on developing a new generation of Japanese artists."
It was in 2008 that the group took shape following a collaborative project in the Shin-Marunouchi building. This year, NTC staged its first "art month", with a series of events across Tokyo, while future projects include installations in a temporary "art hotel" for the city's design week in October. "NTC is not so much about the art market," says Atsuko Ninagawa of Take Ninagawa. "It's more about creating an art scene. We want to liven things up."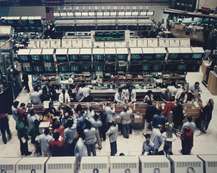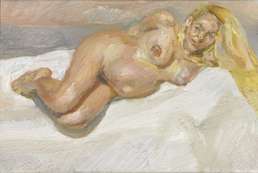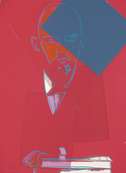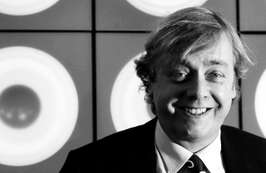 ---
Two more Tokyo art spots:
1.
Fukagawa:
It may feel off the beaten track, but this old working class district has a warehouse complex (including Tomio Koyama and Taka Ishii) as well as the Museum of Contemporary Art and a string of tiny galleries (Mujin-to has moved there).
2.
Ginza:
The birthplace of the city's contemporary art scene, countless independent galleries can still be found here today among the upmarket department stores. Highlights include Gallery Koyanagi and Tokyo Gallery + BTAP – as well as NTC's Arataniurano.
---
Frieze fever
London — 
AUCTIONS
With all the major collectors and dealers in town, contemporary departments in salerooms across London will bring out the big guns for Frieze week. Two years on from Lehman Brother's collapse, an Andreas Gursky photograph from its art collection – poignantly of the New York stock exchange – will champion Christie's evening sale on 14 October.
Sotheby's has consigned 14 lots from Jerry Hall's art collection, including a Lucian Freud portrait of the model heavily pregnant, in its evening sale on 15 October. Lucio Fontana's 1965 slash canvas will flag up Sotheby's 20th-century Italian sale in the same week.
Lot highlights during Frieze:
1.
Andreas Gursky, Stock Exchange, New York:
Est £100,000 to £150,000, Christie's
2. 
Property of Jerry Hall: Lucian Freud, Eight Months Gone:
Et £300,000 to £400,000, Sotheby's
3. 
Andy Warhol, Lenin:
Est £120,000 to £180,000, Christie's day sale, 15 October
---
Q&A
Alistair Hicks
Art adviser to Deutsche Bank
London
For the seventh year, Deutsche Bank returns as prime sponsor of this month's Frieze Art Fair. With 56,000 pieces, Deutsche Bank possesses one of the world's largest and most important corporate art collections, displaying works from Yoshitomo Nara to Joseph Beuys and Wassily Kandinsky in its offices and banks in 48 countries.
What does Deutsche Bank get out of its relationship with Frieze Art Fair?
The relationship would have failed if it was primarily about money, as for the last 30 years the motivation and commitment behind Deutsche Bank's art programme has been to help show that the bank is about more than money. We benefit from being seen to share similar aims and involvement with new art.
How has Frieze changed the landscape of the art world since 2002?
Frieze has undoubtedly helped to make London one of the centres of the contemporary art world, yet a more crucial part of its success has been to show how great art is being produced from all around the world. In the past few years, we have enjoyed buying from Vitamin Space from China, Project 88 from India and an artist-run gallery called Pist from Turkey.
Deutsche Bank's is one of the most extensive corporate art collections in the world. How does it maintain its position?
The primary aim of the committees and curators who buy art for the collection must be to remain open to new art. As the market gets broader, the artists have to compete more to get attention. Luckily, this has meant that artists who are seriously challenging the status quo are getting more attention. They have broken the age-old taboo against story-telling, there are more attempts to redraw the world, give us a more critical understanding of old structures and invent new ones.
Frieze Art Fair, 14-17 October.
friezeartfair.com
---
This year's Frieze Art Fair sees the return of its Frame programme. Launched last year, Frame presents a series of infant galleries (all younger than six years old), handpicked by curators Daniel Baumann and Cecilia Alemani. Each gallery showcases just one of its artists.