Baku / Azerbaijan
Baku to the future
Baku's skyline is marking out the Azerbaijani capital as a city for the 21st century, with its five-star hotels and Zaha Hadid-designed arts centre, but there's still much work to do to combat its 20th-century
The passengers waiting to board the flight from London's Heathrow to Baku's Heydar Aliyev International are, by an overwhelming margin, male, middle-aged, and given to tattoos and demeanours of purposeful burliness. Surely, you're thinking, Azerbaijan's capital is a journey too far for the hordes of stag weekenders who despoil other former Soviet cities such as Tallinn, Prague and Riga. Then you notice the spreadsheets on their laptops and the corporate logos on their clothes, discern the Scottish accents, and discover that a lot of them are connecting from Aberdeen. They are contractors, journeying from one oil-­powered boomtown to another, and a few of them have come to know Baku well, with associations going back to Azerbaijan's emergence from the USSR in 1991."It has changed beyond recognition since then," says one veteran. "For a long while it was pretty crazy, but that Wild West vibe doesn't really exist anymore. At least, not on the surface."
It would indeed be possible to spend a decent stretch in Baku without suspecting that anything at all was up, aside from every imaginable economic indicator (Azerbaijan has, at time of writing, the world's third-fastest real GDP growth rate).
You could sample dazzling Azeri cuisine at the homely Beh Beh Club, or eat fantastic pan-Asian food at the currently (and deservedly) fashionable Chinar – designed by London's Blue Sky Hospitality, and blessed by head chef Anthony Sousa Tam, once of London's Hakkasan and Nobu, who wants to turn it into one of the world's top 50 restaurants.
You could stroll the seaside boulevard that cradles the natural harbour of Baku Bay, or gaze across the water through the floor-to-ceiling, 180-degree windows of the Sky Bar, on the 19th floor of the Landmark hotel. You could meander the alleys of the World Heritage-listed 12th century Old City, pausing at the Q Gallery to pick up one of the 1960s and 1970s-vintage black and white linocuts of the old town by 20th century Azeri artist Alakbar Rezaguliyev. "We have many reasons not to thank the Soviets," says Q Gallery director Emin Mammadov, 40, "but their support for art, even if most of it was propaganda, did help create a ­tradition of visual art."
Mostly, though, you could – and would – marvel at the staggering scale of Baku's construction projects. At one edge of the bay, the world's tallest flagpole, all 162.9m of it, awaits delivery of the world's largest flag (hopefully before it loses its title to a similar but taller spire under construction in Dushanbe, Tajikistan). New five-star hotels – Four Seasons, Hilton, Marriott – race each other to cater for the tourists anticipated by such brobdingnagian attractions as a carpet museum shaped like a vast, rolled-up rug, an auditorium built in the image of traditional Azeri string instruments, and a gaudy new mall, Park Bulvar, resembling a crash-landed spacecraft.
And, you'd remind yourself, these aren't even the really big-ticket items. A few blocks back from the seafront, an immense cultural centre designed by Zaha Hadid and named – like the international airport, and much else in Baku – after former president Heydar Aliyev will look, when finished in 2011, like someone has unfurled the Sydney Opera House down a gentle hill. Also under construction, and already dominating the city's skyline, are the HOK-designed Flame Towers – a trio of skyscrapers, each more than 200m high.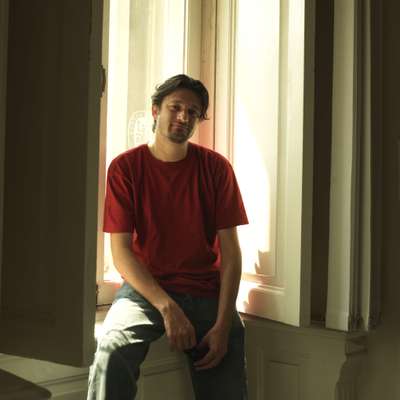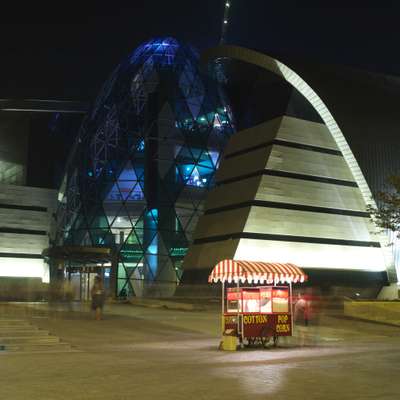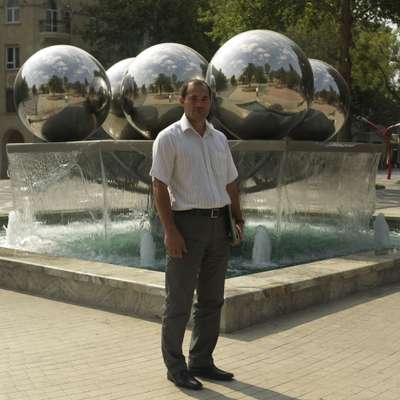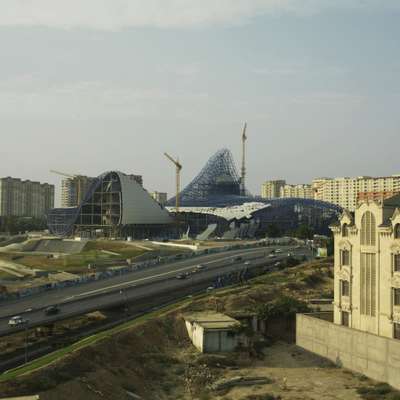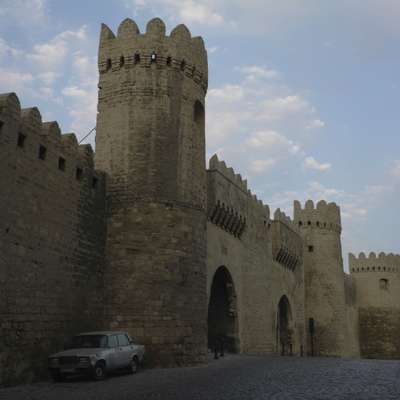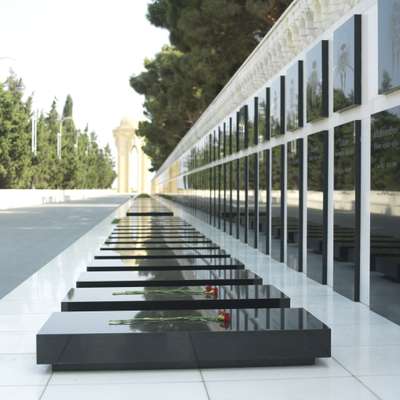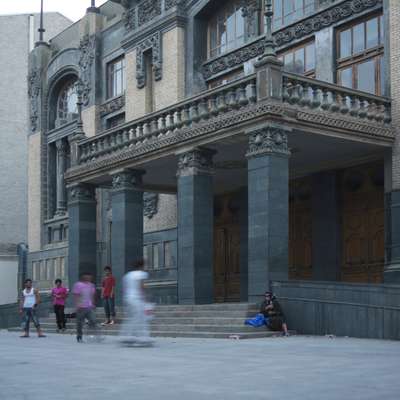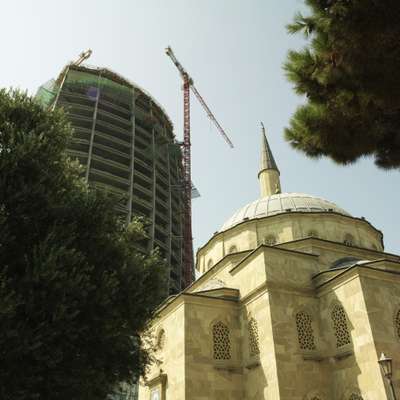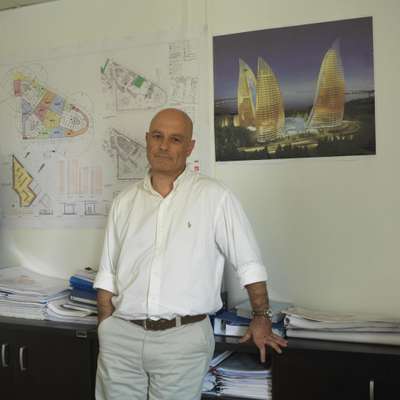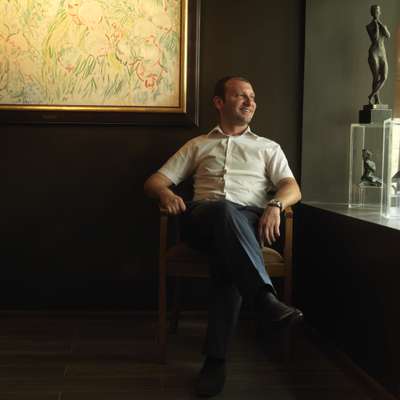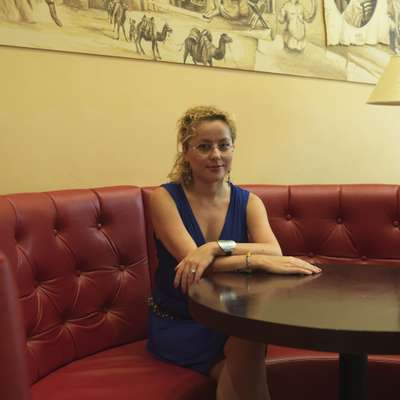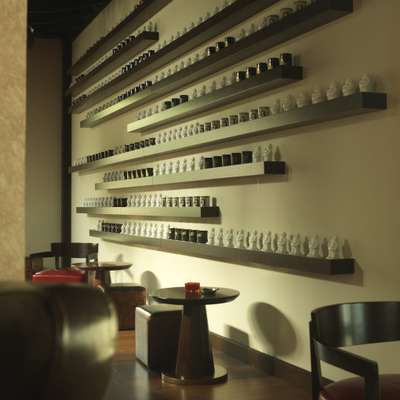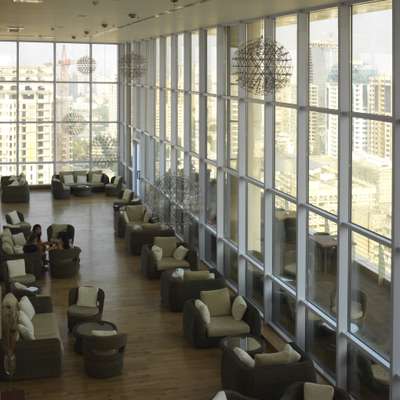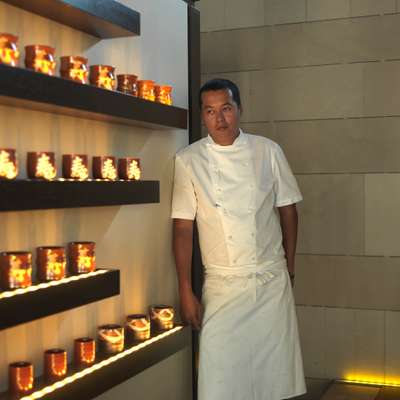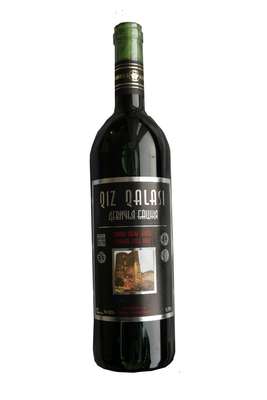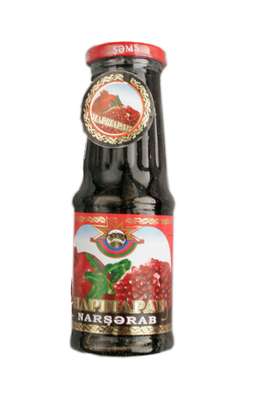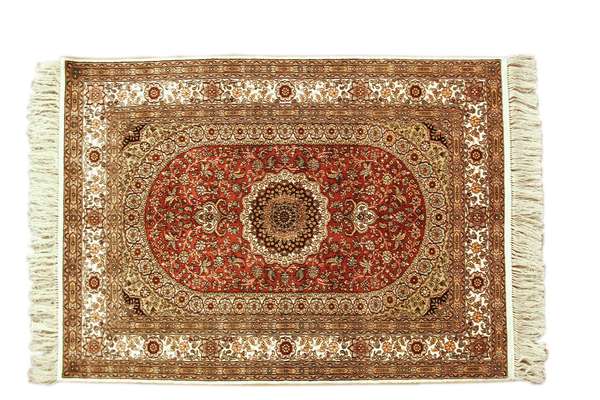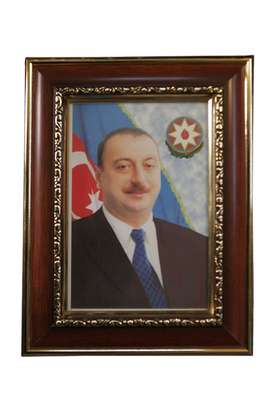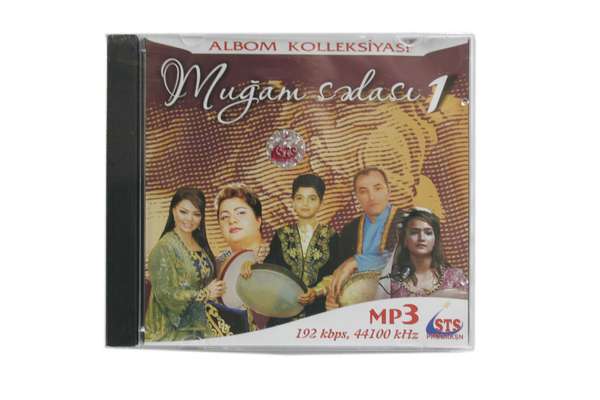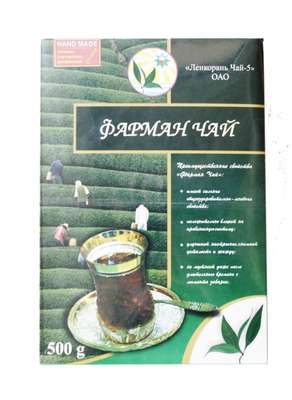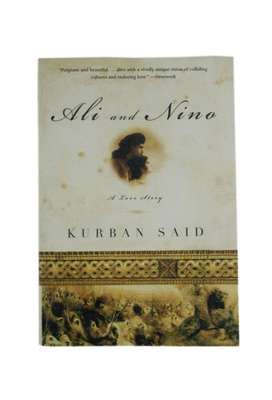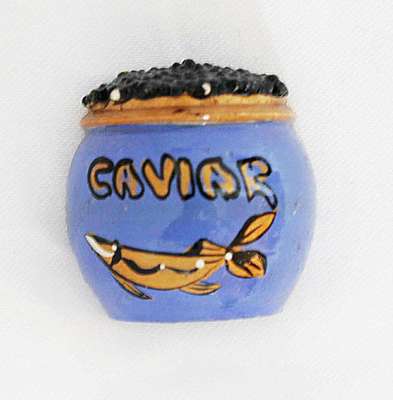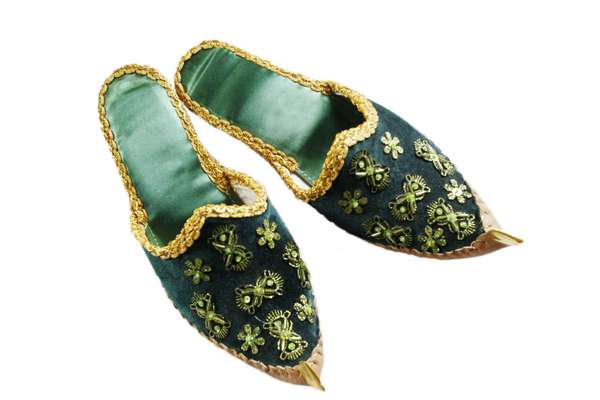 These last two projects are overseen by DIA Holding, a joint venture by Turkish firm IC Holding, and Azeri concern Azersun. "It's not the tallest or biggest building on the planet," says the Flame Towers' design office manager Uygar Candemir, 33, from Izmir. "But it has been one of the hardest to build."Candemir explains that the gusts of wind for which Baku is infamous – the name translates as "City of Winds" – present a unique challenge. About a week's work on the upper floors is lost every month because it's too dangerous to send people up there. As if that didn't make the task sufficiently difficult, the towers perch on landslide-prone territory, and in constricted space, surrounded by busy roads. DIA's management are all Turkish, as are around 80 per cent of the labour force. "It is an exciting place to work," says Flame Towers project manager Gokhan Girgin, 48, from Antalya. "In a few years, Baku could be like Dubai. Maybe better." Or maybe not.
You don't need to talk to many of Baku's citizens before some troublesome patterns emerge. Almost everybody the country should want to keep seems to be planning on leaving, or thinking about leaving – to Europe, the US, Turkey or Russia. There is a brain drain that's witnessing the best setting up businesses far from Baku.
It's no coincidence that everybody has uproarious stories to tell about rampant corruption – shakedowns by the tax office settled with bags of cash handed over in alleys; payoffs to grasping traffic police; bungs to facilitate access to everything from driving licences to university courses; army occupations of business premises until a percentage of the takings is signed over to some minister or other; violent jolts in the price of commodities caused by ­governmental racketeering; careers suddenly iced because of a criticism made, or bribe refused.
"The corruption has become the system," sighs a lawyer who, like a telling proportion of people we meet, feels it safer not to be named. "Everyone knows what to pay, and to whom, and on its own merits it's actually quite well administered, and even relatively fair – even a minister's son still has to bribe the minister."
Most crucially, it is never a healthy sign when people are reluctant to discuss their government with a foreigner holding a notepad. Azerbaijan is a dictatorship in all but name: Freedom House rates the country's political system, with implicit understatement, as "not free". "It's tough, and getting worse," says Shahin Abbasov, 35, who among other occupations is a partner in a business consultancy. "There's no free radio, no free television, just a couple of newspapers. But the government can't control the internet."
After Aliyev, previously a KGB general and Soviet Politburo member, died in 2003, he was succeeded by his son Ilham, who has presided over Baku's dazzling reinvention. His motives for masterminding this renaissance may not be entirely altruistic – many firms in Azerbaijan are owned, according to universal conviction, by Mehriban Aliyeva, the president's wife.
At the last election Aliyev Jr threw, in 2008, he was returned with 89 per cent of the vote, in a contest which an Organization for Security & Co-operation in Europe report declared "did not reflect all principles of a meaningful and pluralistic democratic election" – which translates from diplospeak as "Honestly, who are you trying to kid?"
It would be silly to suggest that Aliyev inspires the same fear among Azeris as, say, Gaddafi does among Libyans, but any questions about Aliyev or his family tend to receive, from locals and expats alike, extremely careful answers. Baku's officialdom doesn't make it easy to extend them the benefit of the doubt – requests to speak to city government, or embassy staff back in the UK, are (most often) ignored or (if pressed) swamped with inane obfuscation. The oil firms driving Baku's boom are equally ­unforthcoming. One asks us to email questions in advance, for submission to its Houston HQ, after which local officials will be permitted to announce the pre-supplied replies, after which they'll want copy approval: the capitalist energy barons have learnt something from communist bureaucrats about stifling scrutiny.
"Natural resources are always a double-edged thing," says one expat oil executive, speaking informally, "and there are questions about how much gets spent on infrastructure, but I've worked in a lot worse oil towns than this." Unease about the direction in which Azerbaijan is heading has been amplified, for many, by the peculiar case of Adnan Hajizade and Emin Milli. Last June, the pair posted a satirical video online, in which Hajizade – a former employee of BP and a founder of local activist movement OL! – dressed as a donkey, and fielded questions from accomplices posing as earnest journalists. A few weeks later, Hajizade and Milli were set upon in a restaurant. Last November, they – as opposed to their mysterious assailants – were convicted of hooliganism and sentenced, respectively, to two and two-and-a-half years in prison.
"This is a government that just hasn't updated its thinking," says Ali Novruzov, 25, who features in the video. "This is what they used to do to dissidents in the 1970s. "The problem we have is that people who've studied abroad come back and think, what have we come back to? There are opportunities here, but they are mostly for people who are silent."
It's always a shame when any people are forced into the contortions by their government. Where Baku is concerned, it feels an even greater tragedy than usual. The place has such fabulous possibilities.
"There are huge amounts of money being spent, the city has been cleaned up, and some beautiful buildings are going up, but always at the cost of decreasing transparency," says Razi Nurullayev, 39, deputy chairman of International Affairs for the Azerbaijan Popular Front – an opposition party hoping to make an impact in elections due in November. "Everything is based on power, fear, threat. But the world is changing, and Azerbaijan can't resist that for ever."
You won't spend long in Baku before someone insists you read Kurban Said's Ali & Nino, published in Germany in 1937, and translated into English in 1970. Set in Baku during the First World War and Azerbaijan's subsequent brief independence, it is both a grand, melodramatic love story and an astute summation of Azerbaijan's history and culture.
Today, Ali & Nino is also a budding literary empire – the names grace two bookshops (with a third due to open in Park Bulvar), an online store, two cafés, a publishing imprint and a book award. Nigar Kocharli, 34, who founded the firm in 2005, says it hasn't been easy – the country, she explains, doesn't have much of a literary culture, with just eight bookshops nationwide. Moreover, she was raided by police last year trying to thwart the launch of a novel about a gay relationship between an Azeri and an Armenian – about as complete a local taboo-buster as might be imagined. "We're just not afraid," she smiles.
1.
Straighten out the arrivals procedure at Heydar Aliyev airport – three different queues before baggage claim is an absurd, unworthy Soviet hangover. Also, make visa fees less larcenous.
2.
On that score, the airport needs a complete rethink. Given Baku's location, it could become a hub to rival Dubai or Istanbul. Not with that grim relic of a terminal, though.
3.
A huge anti-corruption drive, from the top of government to the lowliest traffic cop. Azerbaijan won't become the business or tourist destination it could be while it's this hopelessly bent (Transparency International rates Azerbaijan the 143rd straightest country in the world, out of 180 – behind Pakistan, Libya and Nigeria).
4.
Make driving licences something you have to earn, rather than buy – Baku's traffic doesn't need to be this chaotic and hazardous.
5.
The overdue liberalisation of local media and politics. Azerbaijan's smart young people won't stay to live in a tyranny. And free the donkey bloggers, already.
1.
Maiden's Tower wine
2.
Narsarab pomegranate sauce for sturgeon
3.
Persian silk rug
4.
Portrait of President Ilham Aliyev
5.
CD of traditional Mugham music
6.
Medicinal tea from south Azerbaijan
7.
Biography of Heydar Aliyev
8.
Copy of 'Ali & Nino' by Kurban Said
9.
Caviar fridge magnet
10.
Traditional Azeri slippers