Business / Global
Business
Briefing
The Japanese prerfecture that leads the world that leads there world in LED making, the American company that keeps judges well-robed, and the Berlin coffee geeks on a cappuccino high.
Region to watch
Leading light
Tokushima [MANUFACTURING]
Tokushima prefecture is home to one of Japan's lesser-known claims to fame – it is the world's number one LED-manufacturing centre. Dubbed LED Valley, local officials plan to build further upon its status. Already, there are 86 LED-related companies in the region, the most famous being Nichia Corporation, which has nearly 40 per cent of the global white LED market. In addition, there is a growing number of academic institutions and universities specialising in light technology research.
But its LED fame is not confined to the industrial: the new annual Tokushima LED Art Festival was launched this year, with artists including Takura Osaka and Ritsuko Taho ­exhibiting LED-inspired creations.
Koji Masaki, head of LED new industry strategies at Tokushima Prefecture's Industrial Promotional Division, says: "Tokushima prefecture is the world number one LED manufacturer and our basic objective is to concentrate the world's LED lighting industries in the region."
Sour Grapes
Italy [WINE PRODUCTION]
In Europe, a long-fermenting rivalry is about to come to a head. According to Coldiretti, Italy's farmers' association, the 2010 wine harvest will see the Bel Paese regain top spot as the world's leading producer over France. Helped by a Prosecco boom, the country's 250,000 vintners are expected to make 4.7bn litres of wine this year.
Politics aside
Turkey [BANKING]
Diplomatic relations between Ankara and Jerusalem may be a disaster after nine people were killed on the Turkish flotilla that tried to break Israel's blockade of Gaza but it seems nobody wants this to get in the way of business.
Israel's biggest bank, Hapoalim, is buying the Istanbul-based Adabank, which is currently in the Turkish state's hands. The deal should be done by the end of September. This will be Hapoalim's second acquisition in Turkey, after picking up BankPozitif in 2006. "Private sector deals are almost not affected by the diplomatic crisis between the two countries," says Daniel Zimet, deputy chairman of the Israel-Turkey business council in Israel.
Q&A
Edward Turner
Director of Austasia
Perth
Turner is the director of the airline Austasia. But he's hoping that his planes will soon be flying as Timor Air, flag carrier for East Timor, the Indo-Pacific nation that only gained its independence from Indonesia in 2002.
How are you rebranding?
Once we receive government approval, we'll become Timor Air. That means new website, logos and uniforms to build domestic and international awareness for Timor Air as East Timor's first airline. Tickets will be sold on global ticket distribution systems.
Currently, you fly to Singapore only. What other destinations will Timor Air serve?
We'll start operations to Australia, including Darwin, Brisbane and Sydney. There will be flights to Hong Kong, and in Indonesia we'll go to Denpasar and Jakarta.
What about domestic services?
During the first part of 2011, we'll start flying to Baucau, Ocussi and Suai and eventually we'll fly to Los Palos.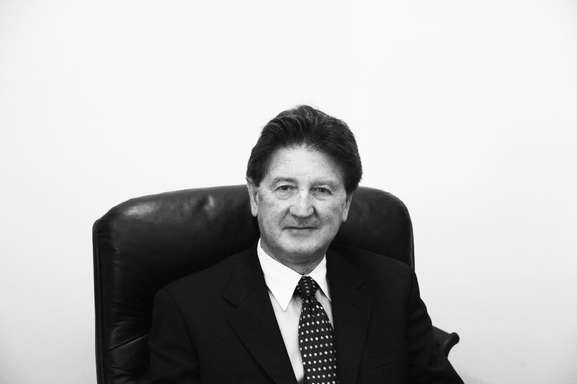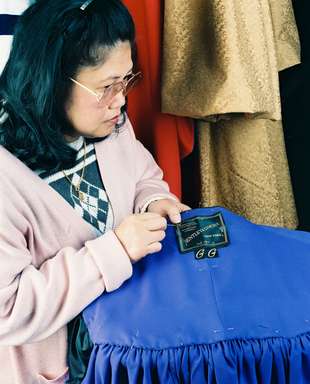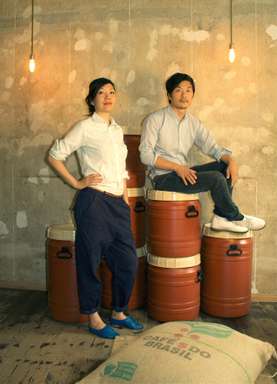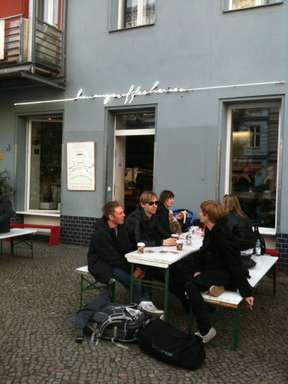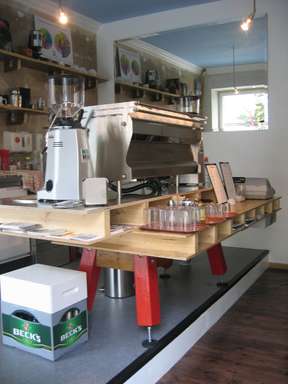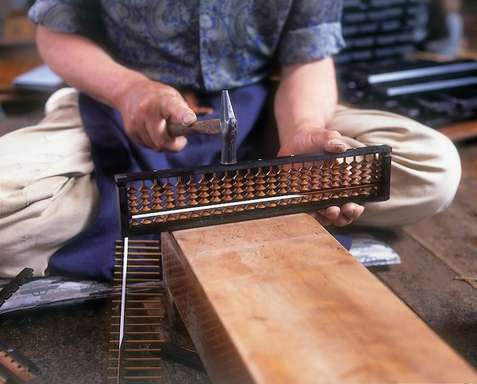 Judge threads
USA [OUTFITTERS]
Justice Elena Kagan will take her seat on the US Supreme Court for the first time this month, and she'll be wearing Bentley & Simon, the unofficial outfitter of the US legal system. B&S started making judicial and pulpit robes in Manhattan in 1912. After half a century, it was acquired by Oak Hall Cap & Gown, which specialises in robes for academia. In the past 25 years, Oak Hall has grown from 68 staff to 285 thanks to a higher education boom. Its factory in Virginia produces 2.5 million graduation caps and gowns a year, and a few thousand robes for judges. At least eight of the nine Supreme Court justices will rule in Bentley this term.
Footnote
Lower-court judges have been known to ask for robes in navy or even camouflage pattern. But B&S's Donna Hodges says, "A judicial robe is a solemn, dignified garment. We don't like to make any changes to it."
Like old times
Japan [BRAIN TRAINING]
It's not all futuristic and hi-tech in Japan: an abacus revival is in full swing. Known as "soroban" in Japanese, the instrument is used in a rapidly increasing number of dedicated abacus schools. Last year the number of people – from students to business owners – taking official soroban exams set by the Chamber of Commerce & Industry rose to 210,000. Daiichi, a leading abacus manufacturer in Ono in Hyogo prefecture – a traditional abacus-making centre – last year produced 20,000 of the 180,000 devices made in the region and subsequently turned a profit for the first time in five years.
Explaining the brain-training appeal behind the abacus, Ken Moritomo, adviser to the League of Japanese Abacus Associations, says: "Parents are starting to realise that abacus studying is effective in structuring children's basic learning ability as well as enhancing general endurance, concentration and good memory."
Australia is about to relay 2,200km of rail tracks to cut the time it takes for people and freight to travel through South Australia and New South Wales. Copper and aluminium industries in the region will be pleased but it's the steel-producing town of Whyalla that's the biggest winner, with much of the AU$422m (€298m) heading its way.
NEW BUSINESS
The espresso geeks
Berlin [COFFEE]
Sometimes the internet spills over into real life in unexpected ways. When German art student Yumi Choi and Dutch designer Kiduk Reus started getting into the subtleties of coffee they discovered a lively scene of espresso geeks online who discussed in great detail how to make the perfect brew. After moving from Rotterdam to Berlin in 2006 the pair set up a coffee machine in their house and started experimenting with what they had learnt. After a year they were ready to start their own place, Bonanza Coffee Heroes, in run-down premises in Prenzlauer Berg. They bought an €11,000 Synesso machine, which they had adapted to their demands, and the business found instant fame with coffee connoisseurs. But it was when they turned to roasting last year that their business really took off.
Today, with a staff of five, they deliver 700kg of coffee a month to Berlin cafés and bars. Their almost scientific approach has "created a market for high-end products that most competitors don't have the knowledge to pull off", says Reus. Bonanza coffees are not ­expensive but the beans are. They are now looking for bigger premises, or maybe even a second one, to expand the business.
On the menu:
1 Espresso: your daily shot is €1.70. 2 Cappuccino or flat white: (it was the first to offer the latter in Germany) €2.50. 3 Milk Blend: (the house coffee blend that tastes the best with milk) €7.20 per 250g. 4 Cup of Excellence: (Brazilian roast and its most expensive blend) €8 per 250g.
Where to invest
Richer Pickings
Brazil [ECONOMY]
Since 2003, some 24 million Brazilians have been sprung from absolute poverty and 31 million have progressed into the middle class, according to government figures. Big companies are now competing to offer them goods and services. Some, such as Banco Santander, are targeting consumers in urban favelas but of even more interest are the north and northeast, the poorest regions in the country but the ones growing the fastest.
Everyone from supermarkets to luxury goods firms sees huge potential as the poor gain more expendable income and the middle class expands.
"People are buying goods that they didn't buy before; families are leaving poverty behind and starting into this new middle class and we can see that very clearly," says José de Paiva Ferreira, Banco Santander's executive vice-president for retail.
Who's heading there:
Brewers: Multinational Ambev is investing R$670m (€295m) in new factories and distribution centres in the north and northeast. Sales in both regions for beer and soft drinks are outperforming the national average.
Constructors: Gafisa expanded into the northeast from its Rio-SP base in 2005 and the area now accounts for 17 per cent of sales.
Fast food: McDonald's just opened its first restaurant in the northern state of Tocantins and has plans to open others in three more. One in five of the new McDonald's opened in Brazil last year were in the north.
Retail: Walmart is investing R$2bn (€880m) in Brazil this year, its largest annual investment since it came to the country 14 years ago. It's targeting the growing middle class and more than 100 new stores are in the pipeline.
Banco Santander: Recently opened a branch in a Rio favela. It signed up 100 clients in its first three weeks.
Pills and visas
London [IMMIGRATION]
Applying for a US visa is a pain. So in London, drug stores by the embassy now make their real money from taking the perfectly sized photographs required and helping with the online forms that have a reputation for crashing. For £5 they'll even look after your mobile phone while you go to your appointment (the embassy bans them as a security risk). It's a perfect prescription for entrepreneurial good health. One problem: the embassy will be moving to Battersea in the near future.
In numbers: Emeralds
Green gold
Colombia [GEM TRADE]
50 per cent of the world's emeralds come from Colombia. Its main rivals are Brazil and Zambia.
250km north of capital Bogotá, the mountains of the Boyacá province are the hub of the nation's emerald mining.
80 per cent of Colombia's emeralds go to the US.
$180m (€139.5m) of emeralds were exported in 2008 but a fluctuating dollar and the economic downturn meant this fell to $80m (€62m) in 2009.
90 per cent of Colombia's emerald deposits remain untapped.
3,500 people died in the Green War between mine owners and drug cartels who wanted control of the country's emerald mines. The six-year battle ended in 1990.
200,000 Colombians make a living from mining and selling the precious mineral.
Laos
To get cash flowing, the government in Vientiane plans to sell electricity generated by the 55 dams dotted down the narrow nation, including the Nam Theun 2, which started pumping in April. The NT2 is set to bring Laos $2bn (€1.5bn) of revenue over the next 25 years by selling 95 per cent of its electricity to neighbouring Thailand.