Culture / Global
Culture
Briefing
Culture editor Robert Bound's column on Alan Bennett's play The History of Art, as well as our latest book, film and music reviews.
Graphic novel
Asterios Polyp
David Mazzucchelli
Not for nothin' did Asterios Polyp become the inaugural winner of the LA Times Book Prize for best graphic novel. A decade in the making, it's the soulful yet comedic story of an arrogant "paper architect", a professor who's never had a design built, and his descent into a metaphorical and literal underworld. It's pumped full of witty allusions, from Greek mythology to modernist architecture (he's got a cat named Noguchi). It's highbrow but highly entertaining.
---
Non-fiction
Amexica: War along the borderline
Ed Vulliamy
Former international correspondent for The Guardian and The Observer, Vulliamy drives the length of the US-Mexico border and gives a first-person account of life in this no-man's land gripped by narco-wars, police corruption and smuggling. In the author's own words: "Amexica is a place of paradox – of love and violence, opportunity and poverty, sex and cruelty, beauty and fear."
---
Non-fiction
It's All About the Bike
Robert Penn
A bike is never just a bike. It is the sum of a hundred years of retreating horizons, master craftsmen, maverick industrialists and bruised coccyges. Robert Penn breaks his obsession with bicycles into constituent parts – social history, biography, technological almanac, memoir – and from them rebuilds a freewheeling narrative.
---
Memoir
Notes from the Night
Taylor Plimpton
This slim-Jim of a night-life memoir could slip into your skinny-cut suit pocket and act as a passable guidebook for how to have-it-large in NYC. Notes keeps its charm intact by virtue of Plimpton's energy, wistfulness and self-deprecation: his pals and the night are the stars, he's the observer. It's a great night out, but in.
---
Fiction
Nemesis
Philip Roth
Bucky Cantor is a playground supervisor in Newark in the red-hot summer of 1944. Having failed army fitness due to bad eyesight, he struggles to fight his ground as a polio epidemic decimates the community. A meditation on pride, virtue and the selfishness of selflessness, it's a novel about a young man, written with the advantage of Roth's age.
---
Things rarely sound like they're from anywhere any more, but still, you wouldn't guess this – the most growing, glowing, immersive and addictive bit of rock these ears have heard all year – came from Atlanta. There are pop(-ish) choruses, surf harmonies and joyful workouts. All of which I'm sure Atlanta's famous for.
---
This album has survived so much "album rodeo" at Monocle HQ (on it stays until it's bucked off) that it should receive a set of ornamental horns. Our Brussels-based Italian producer knows that dance music needs more than just beats, so he lavishes us with opera choruses, vocoder-techno, plasticky synths, prog-rock and the camp, commanding attitude of Grace Jones. Exhaustive.
---
Ben Folds & Nick Hornby
Lonely Avenue
A partnership formed on mutual admiration assemble an album in that oh-so-modern way of emailing each other a riff in exchange for a verse. It exceeds the sum of its parts, too, as if the pianist and the novelist were, like all great musical duos, competing. While the template might be Folds' lovely Smoke (of yore), Hornby's words empower this year's singer-songwriter classic.
---
Tame Impala, Innerspeaker
Epic Oz rock digs Cream, Zep, Black Sab and somehow, like our school hymnbook, is both Ancient and Modern. Unlike said book, it sounds devilishly good.
Beats, breaks, big grins all round from Barcelona's finest mixer and matcher on the ever-eyebrow-raising Young Turks label.
Our Broken Garden, Golden Sea
Anna Brønsted leaves her clever, time-chopping Efterklang hat behind for this ephemeral, hypnotic solo effort that mixes pop song and evensong.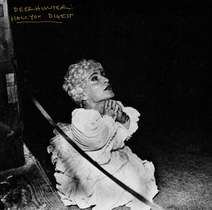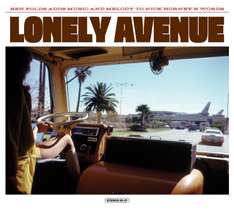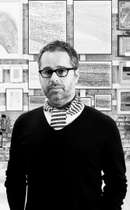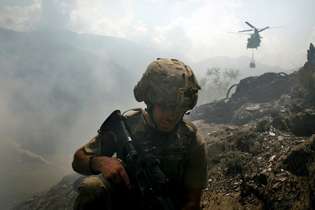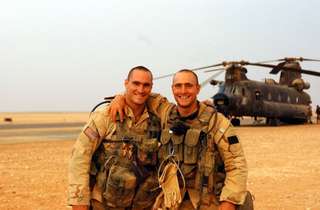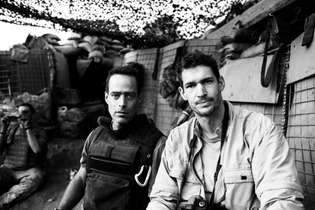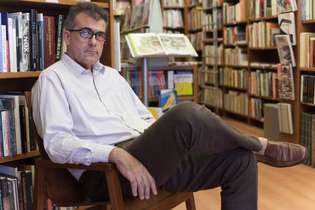 Smoke Fairies, Through Low Light And Trees
Get your autumn the hell on with this folk-rock gem from the Sussex twosome. Like Sandy Denny fronting a sleepy Dire Straits, but in a good way.
---
Marlene Dumas and the Old Masters: Tronies
Haus der Kunst 29 October – 6 February 2011
The South African artist pits her contemporary "tronies" – a style of intense character portraiture invented by the Dutch Old Masters – against originals from 17th-century greats.
Houdini: Art and Magic
The Jewish Museum, New York, 29 October – 27 March 2011
A comprehensive study of the magician's career, featuring apparatus he used as well as photos and films of him in action. More interestingly, it will look at his legacy in the work of contemporary artists including Matthew Barney and Raymond Pettibon.
---
Q&A
James Brett
Founder of the Museum of Everything
London
What is the MoE doing for Frieze this year?
Exhibition #3 will feature a vast collage of artworks and artefacts discovered by Sir Peter Blake over the last 60 years, together with the popular circus art that has always inspired his practice. We will also recreate the legendary taxidermy museum of Victorian eccentric Walter Potter – a self-taught artist whose dramatic dioramas of stuffed animals won him legions of fans, including Damien Hirst, Harry Hill, David Bailey and Sir Peter.
What's it been like to collaborate with Sir Peter Blake?
At nearly 80 years old, Sir Peter is really quite unstoppable. The collaboration has been like going to an art school set inside a Victorian steam fair.
What happens during Frieze?
Frieze is both a warm bath and a cold shower. There is far too much to see and do; but if you sit down and breathe, your eyes and ears find inspiration. Just remember: it's not about the parties, although ours opens the whole art fair.
musevery.com
A book of Exhibition #3 is available through se@musevery.com
---
Can you kick the habit of art?
Down with the workers! It's refreshing and all too rare to enjoy an artistic one-off in a sea of production-line culture.
By Robert Bound
Among all the wit, wisdom and richness of Alan Bennett's latest play The Habit of Art, the line you're listening for is the one that explains the title. What is the habit of art? To whom does it pertain – artists or audiences? Why habit?
At the play's centre is a fictional meeting between WH Auden and Benjamin Britten. Both men are in the autumn of their lives and careers (for an artist, need there be a distinction?); while Auden's impatient brilliance as a poet has turned into status as an icon of ageing irascibility, Britten's avant-garde spareness has become unfashionable and he visits his friend and former collaborator to assuage his doubts over a new opera, Death in Venice. At the play's heart is the idea of a friction between the artist, the art and the nature of the creative process.
"What I really envy is that you are still working," says Auden. "Do you not work?" asks Britten, surprised. "Every day, but I do nothing. I have the habit of art."
Auden is frightened to work without inspiration, writing "poems of cosy domesticity trying to catch the few charred emotions that scuttle across my lunefield landscape." Britten is frightened of the failure of overstretching creatively. That is, at least in Bennett's play, how the men (and perhaps the artists) differ.
If the habit of art is to thinly replicate former glories, to go through the motions, to mistake working for creating, then the habit of art is all around us. Much art is habit-wrought. It's the stuff that looks and smells the same as the stuff that came before it but is, in fact, crap – it's a John Williams film score, it's Damien Hirst's four billionth spot, squeezed by an intern, it's "landfill indie".
And then there is the work that adds to what preceded it; honours it by examining and playing with it. It's Stoppard's Rosencrantz & Guildenstern Are Dead, it's Bacon's "Screaming Pope", a study of Velázquez's Portrait of Innocent X, a painting that "haunted and obsessed" Bacon "by its perfection." It's The Grey Album.
The performance artist Marina Abramovic´ (see page 94) offers a near-perfect sentiment on the habit of art: "I really hate the studio… it becomes a place where you are only producing, where you're repeating yourself." After Warhol, we're familiar with the studio as factory, as a place of production, repetition and boredom masquerading as arch wisdom. We're familiar with artists who, like factory owners, are rich but have scant regard for the shop floor or the stuff it knocks out.
While Britten was struggling with music and the potentially personal subject matter of Death in Venice – he tells Auden he's "…been auditioning. Looking for a boy" – his struggle, and Auden's with reputation and inspiration, are those not just of men, but of artists. Not a bad habit, if you have the mind for it.
---
Restrepo
Directors: Sebastian Junger and Tim Hetherington
The thrilling, spilling, sobering and affecting film of the crew's 10-month embed with a 15-man platoon on the titular outpost (named for the platoon's fallen medic) in Afghanistan's Korengal Valley, often called the "most dangerous place in the world". The film's strength lies in its fuss-free style – narration is absent and it simply plays us the humanity in conflict.
---
The Tilman Story
Directed by Amir Bar-Levy
Following a summer of news from Afghanistan including the dismissal of General McChrystal and WikiLeaks' "Afghan Diary", the release of Amir Bar-Lev's documentary on the death from friendly fire of NFL player turned Army Ranger, Pat Tillman, is perfectly timed. Painfully candid, the film charts the media circus surrounding Tillman's 2004 death.
---
Q&A
Tim Hetherington
Co-director of 'Restrepo'
New York
The film's refreshingly grounded. How did you keep the politics out?
To make it immersive, we showed the soldiers' reality. We felt part of the platoon but without holding a gun. We were embedded with the US Army, so it's not absolutely objective but you can be honest and truthful while being subjective. We don't go to the politicians or generals, we keep it in the valley.
How much did you shoot?
We shot 150 hours of vérité in Korengal but needed a way of piecing the footage together, so we interviewed the guys again three months after deployment. These reflective parts of the film are like therapy.
The troops are on a tough mission that's graphically recorded. Did the film have to pass a US Army censor?
There are security issues like not shooting a base from overhead, but not in the way the army are portrayed – I'm a cynical Brit and a liberal and I was pretty surprised. We were far from command, far out on a limb and guys like Kearney [the captain] were happy to have us there.
Did you have to earn your access to the soldiers?
There were no special privileges. I broke my leg on a mission and had to get back on my own before dawn – things like that helped earn their respect.
---
Literary hero
Milan — 
ARCHIVOLTO
Founded in 1980 by the architect Silvio San Pietro, bookshop Archivolto has monographs, magazines and 30,000 titles dealing with architecture, urban planning and the decorative arts. There are also rare books and a stable of Italian, English and French publishers. "Some things only we have here in Italy," says manager Giorgio Testa. archivolto.com
1. The World of Interiors
2. Casabella
3. GA Houses
4. Frame
5. Lotus International