Europe / Global
Europe
Briefing
What your moustache says about your politics (if your Turskish), why Germany has its eyes on the Eurotunnel and why mint is flavour of the month in Finland.
Tache-tics
Turkey — 
POLITICS
A recent hostile exchange between Turkish leaders about forming a new ­security force has left Turks wondering more about soldiers' facial hair than the force itself. Moustaches are not ironic here and deliver political statements.
The dispute started when Hüseyin Çelik, deputy leader of the ruling Justice and Development Party (AKP), promised it would not be like the anti-terror unit deployed in Kurdish south-east Turkey in the 1990s, which was accused of human rights acts. "There were men whose moustaches were hanging down with the MHP [Nationalist Movement Party] look, driving with long-barrelled weapons," said Çelik.
Head of the MHP Devlet Bahçeli shot back with: "Will this be an army of people with 'almond' moustaches?" He was referring to the topiary that's a favourite of religious conservatives and followers of the AKP.
---
1.
Upside-down horseshoe: Behind this usually lurks a Turkish nationalist – and supporter for the opposition far-right Nationalist Movement Party.
2.
Walrus-style: These thick moustaches were popular among leftists in the 1970s. It made them look like Village People wannabes.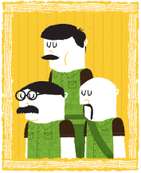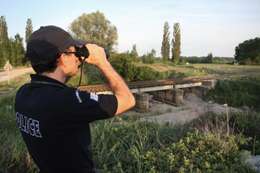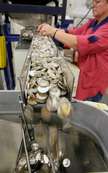 3.
Clean-shaven: Tend to be followers of the moderate Islamic movement inspired by Turkish scholar Fethullah Gülen, who strangely enough sports a well-kept, short moustache.
---
Long way round
Georgia — 
AIR TRAVEL
It's only two and three quarter hours by plane from Moscow to Tbilisi but for the past two years, anyone wanting to make the trip has had to take an irritating detour. With all air links cut since the 2008 war, the estimated one million Russia-based Georgians were forced to fly via Kiev, Baku or Istanbul to get home. The political situation between the two countries is still tense, but Russian carrier S7 Airlines has now resumed three direct flights a week. Georgians hope Aeroflot will also resume flights, making the route more competitive and prices more affordable.
---
Fast Track
Germany — 
RAIL LINKS
The Eurotunnel is pulling the UK ever closer to the mainland. First it was direct trains to France; then Belgium. Now Deutsche Bahn, the German national rail service, will this month send a trial Inter City Express from Frankfurt through the tunnel to London.
DB has long wanted to create a direct train route between the two countries but until earlier this year Eurostar – jointly owned by the British government and Belgian and French state railways – had a monopoly. A new EU law promises to open up the tunnel to competition. DB hopes a new route will carry as many as one million passengers a year from London to destinations including Frankfurt and Köln.
There is an obstacle, though. At 200m the ICE is too short to comply with safety regulations. Trains are supposed to be long enough for one coach to always be alongside an emergency exit. DB hopes a compromise can be reached.
---
Mint profitable
Finland — 
CURRENCY
Finland may be one of the smaller economies in the Eurozone but it has found a way to make its mark. The Finnish mint has cornered the market in producing euro coins. When Estonia adopts the euro in 2011 it will become the eighth country which will have its coins made by the Mint of Finland. It has already begun shipping the first of 194 million coins to Tallinn.
---
Gaining entry
Greece — 
IMMIGRATION
If Greece's public sector finances weren't enough of a headache, the country is now under increased surveillance for another reason: illegal immigration.
This month, Frontex, the Warsaw-based EU agency responsible for external border security, will open up a Greek branch to help combat the inflow of undocumented migrants – the country currently accounts for 75 per cent of illegal crossings into the region.
While detections at sea are down substantially in 2010 – which is partly due to reduced employment opportunities because of the economic downturn and also a result of stricter migration policies by member states – a new trend has emerged: overland entries into Greece from Turkey.
Nuclear advantage­
Kazakhstan
Nuclear power is getting good PR these day – even some Greens love it. That's good news for Kazakhstan as it is one of the few countries with uranium mines. Indeed, it is the world's biggest producer. It should also please the people in the southern city of Shymkent, where two new mines have gone in to production.