My last meal / Italy
Gianni Riotta
Gianni Riotta, editor-in-chief of business newspaper 'Il Sole 24 Ore', would invite all his loved ones to a Sicilian feast for his 'last meal'.
"Let me tell you about something that's very important when you are going to have dinner in Sicily. In Sicily, there is no perfect food. At any family meal everybody is eating and everybody seems happy. When the dish is almost empty there is a moment of silence. And then somebody says 'peró!' – 'but!' – there was a little too much garlic and too little parsley and the bottarga was too salty and the pasta was overcooked. In any Sicilian meal, perfection is never reached.
My last meal would be with people that I love; my family and my friends. Since it's the last meal I imagine that all of them would be here with me, even the ones who have already had their last meal. It should be a big meal. Let's make it an open party so I could see a lot of people for the last time before I go. Let's make it a real Sicilian party. No matter how many people show up there will be enough food for them. And there will be left-overs.
Gigi's restaurant is perfect. We can have the old people inside and the young people outside here in the street. The different parts of my life would overlap. It would become like a street demonstration. For freedom, justice and good food. We'll start with a fake cassata. It's a Sicilian cheesecake but Gigi makes it with swordfish. Some fish would be great, some pasta with tomato sauce, maybe some seafood too. I'll have the pasta alla bottarga. It's pasta, tuna roe, olive oil, garlic, some lemon peel. It's great. Anybody can do it. We would have only ­Sicilian wine; in 25 years this will be the wine-producing area in Europe.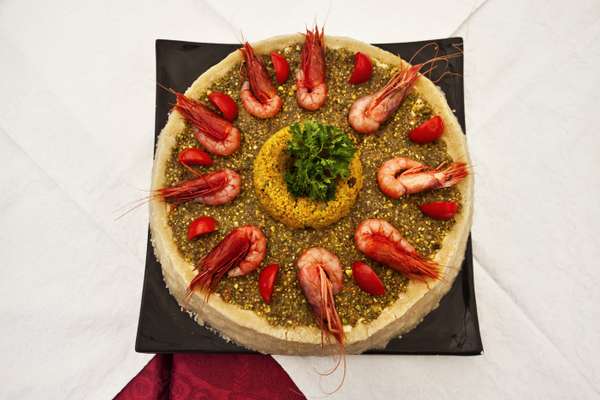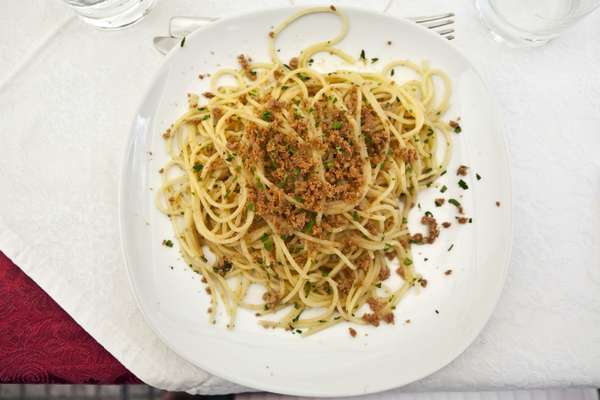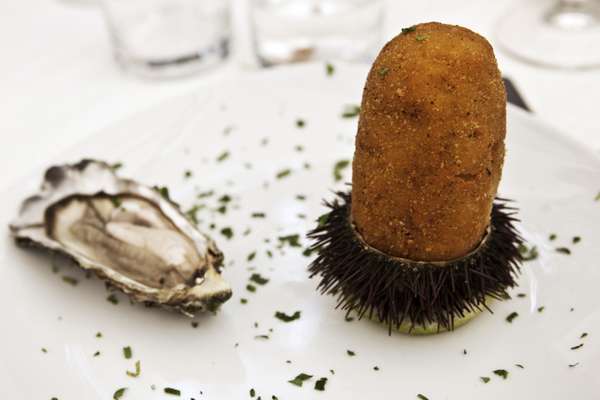 I cooked a lot when I moved to the United States. I was freelance so I couldn't afford to go to fancy restaurants. I wanted to eat mussels but I didn't know how the mussels would end up on my plate from the open sea so I called my mother from Shelter Island. I spent half an hour on the phone; the mussels cost me $300 in phone bills. But I learnt.
The family gathering in Sicily runs around food. There is food for Christmas, food for Easter, food for the summer, food for special occasions. For every religious day there is a special cake. The pastry shops will make them only for that week. All the food for the last meal would be made by Gigi, although I would tell my son, who lives in New York, to bring a couple of hot dogs and a couple of cheeseburgers – the hot dogs from Nathan's on Coney Island and the cheeseburgers from the guy who sells them at Le Parker Meridien hotel.
When I was in college there was a problem. I was a student in the anti-mafia movement. There were a bunch of very violent neo-fascist students who decided to publish a list of radical students who had to be eradicated. My name was on the list. My father said, 'Find a job and get yourself out of trouble.' The job I found was at this leftist newspaper, Il Manifesto – that's how I became a journalist.
Have I used my influence wisely? That's a question for the 'Editor-in-Chief' I'll be meeting after the last meal. In my defence, what I would tell the Editor in the afterlife is that I've never been mean. I've never settled scores. I've always tried to bet on the best instinct of the readers and never on the nastiest.
As I'm moving towards retirement I see this philosophy becoming more and more unpopular. In order to sell copies, to get clicks on your website, to have audience on your talk show, you have to ­polarise. This makes me worried about the future. I'm very proud we managed to keep another style. To try always to see what the argument of the guy we don't always agree with is. To try to explain. To find common ground.
I have always thought, even when I went to work for big commercial newspapers – Corriere della Serra, La Stampa – that the journalist has a civic duty. I belong to the old guard. I don't think the death of professional journalism is good at all. The internet cannot replace it. Who will report from Iraq? Bloggers?
We don't look for facts any more to form our opinions. We look for facts that enforce our opinions and shun those facts that contradict our opinions. People believe in what they want to believe. This is the speech I will give at my last dinner. Everybody would get very bored but, since it's my last meal, no one would be so impolite as to interrupt me."
One of Italy's most respected journalists, Gianni Riotta has worked for most of the country's biggest newspapers over a long and distinguished career. For more than 20 years he was based in the United States and has also reported extensively from Iraq. A survey by Prospect and Foreign Policy magazines in 2007 named him one of the world's top 100 intellectuals. Now 56, he is editor-in-chief of Il Sole 24 Ore, Italy's leading business paper. He was born in Palermo, less than 100 yards from Gigi Mangia.
Gigi Mangia on Palermo's pedestrianised Via Principe di Belmonte opened in 1989 and quickly became established as one of Sicily's finest restaurants. Via Belmonte, 104d, + 39 91 587 651
gigimangia.com
Fake cassata with swordfish and prawns; arancina filled with risotto and seafood; pasta alla bottarga; gelo di mellone
Glass of Grillo Tasca d'Almerita with lunch, glass of Perpetuo Guccione with dessert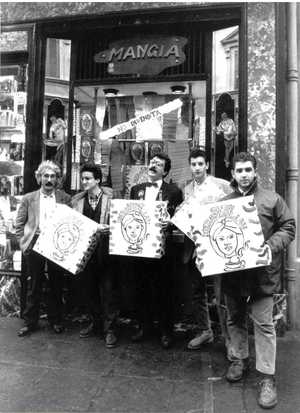 The Mangia family has been setting high standards for Sicilian cuisine for more than six decades. Gigi Mangia's father, Rino, established a small delicatessen in Palermo in 1943.
While most other food shops in the city were offering a small selection of local salamis and cheeses, Mangia's shelves were stacked with olive oils and balsamic vinegars from around the world, a selection of truffles and escargots, as well as the finest prosciutto and parmesan from Italy. "It was the best store for food in Palermo," says Gianni Riotta, who recalls being allowed to go to Mangia only on special occasions. "My father would say, 'if you want the fanciest of the fancy, go to Mangia'. It was a temple of gluttony."
Mangia senior also cooked food for his customers, a tradition which his son continued when he opened his own restaurant in 1989 on Via Principe di Belmonte, just around the corner from the delicatessen that finally closed its doors in 2007 after the city dramatically increased the rent.
---
More Italian food and drink dynasties:
1.
Bertani Founded by two brothers in 1857. Famous for its red Amarone wine
2.
Graziano Cacciali One of only 12 family-run producers of Culatello ham
3.
Villa Zottopera The groves where the Rosso family harvest the olives for their oil date back 2,000 years