Mazen Hajjar launched his first beer under gunfire, entered a Lebanese market dominated by one player and had a unique approach to management. And now? He's head of a thriving beer company with ambitions to conquer the world.
Mazen Hajjar is the founder of Gavity Brewing, headquartered in Lebanon. It may seem an unlikely HQ for a company with almost Teutonic tastes when it comes to beer, but its eastern Mediterranean base is part of the reason the business has found international success since its launch four years ago. "Although nationalism is out of touch with the global ­economy, when it comes to selling food it can work wonders," says Hajjar.
Recently his firm launched LB Beer, a pilsner, which builds on the boutique 961 beer range (the number is Lebanon's international telephone prefix). The goal is to wean people off Almaza, the local beer owned by Heineken, which has dominated the market for years.
Hajjar relies on word of mouth and sponsoring the local art scene to promote his beer, though a marketing campaign has just been rolled out. How many people will drink LB Beer this year? "I don't know," he grins. "Plans never work. What we do is adapt and move as the challenges arise."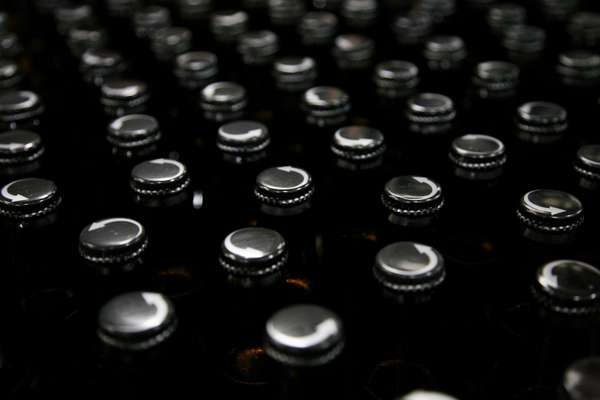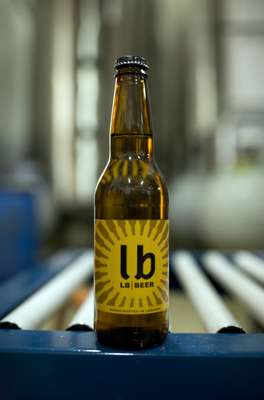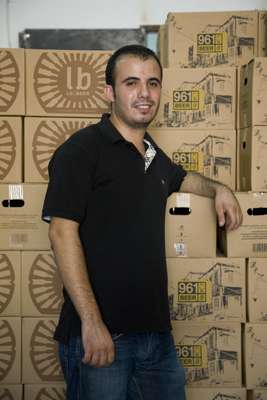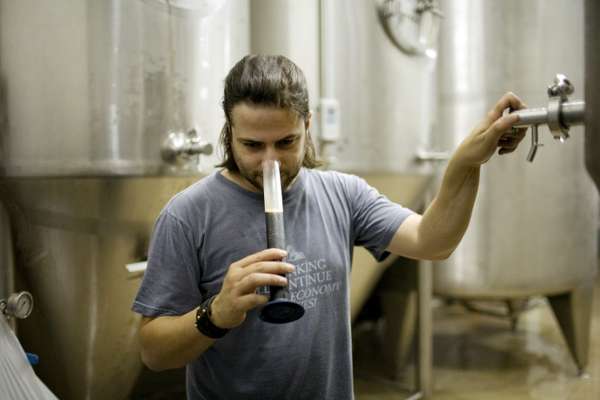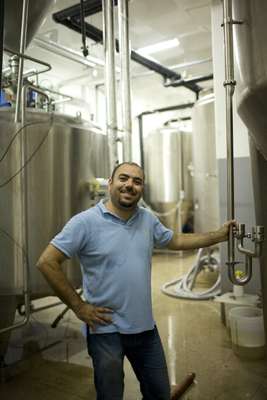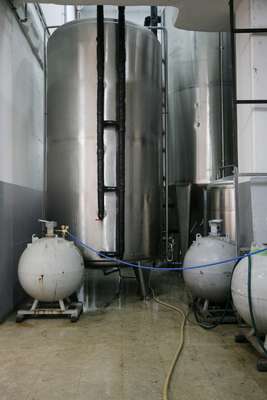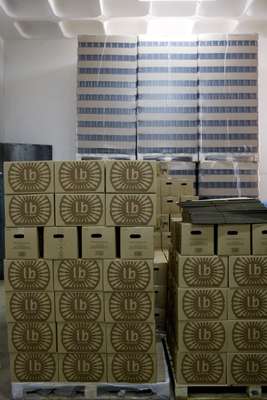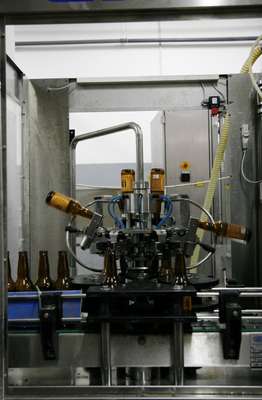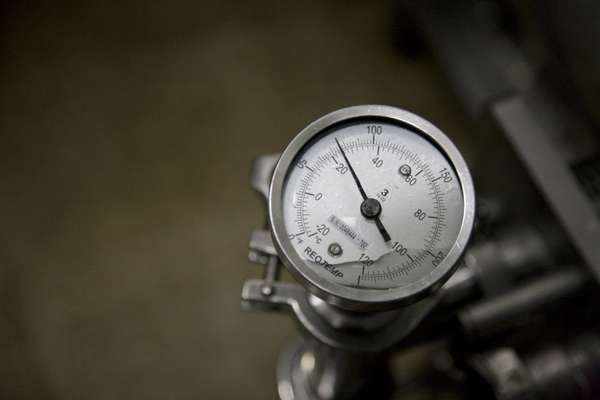 But for all his "small is good" philosophy, Hajjar plans to double, even triple, production by 2011; the firm currently produces five million bottles a year (Almaza produces 60 million a year). He is going to have to work out how to keep the company's David appeal before he becomes another Goliath.
---
A good brand story
It's a war out there
Making quality beer is not enough, you also need a good story to go with it, says Hajjar. Although he would surely not have wished for the one that is linked to his company. LB's founding firm was started in July 2006 in the midst of the war between Israel and Hezbollah. "When everyone was running away, we set up shop," says Hajjar. He believes it is wrong to have a set plan when starting a business; what counts is the ability to adapt. That's lucky then.
---
Graphics and labels
Little bit of sunshine
Ever since the days of 961, Gravity products have looked good and have had a design likely to appeal to a broad, youthful audience. Local design firm Drive Communication used a sun symbol on the labels (the Phoenicians, the Lebanese ancestors, used to worship it). LB is the internet domain code for Lebanon and its use capitalises on Brand Lebanon.
---
A loyal team
Driven to succeed
When the firm was set up, none of the partners had a background in beer-making. What unites this small team is a steely determination, passion and the challenge to produce the first 100 per cent Lebanese beer for the mass market. Corporate management style is shunned and the hierarchy is flexible. Everyone seems to feel a sense of ownership and pride in the product.
---
The international connection
Lebanon to the world
By associating its beer so tightly with Lebanon, the company has managed to turn beer-drinking into a quasi-patriotic act. With more than 10 million people of Lebanese descent living outside of the country, LB has the potential to capture a sizeable market, including Canada and Brazil, home to two of the largest Lebanese expat communities.
---
Challenging people's taste buds
The refined choice
Not only is LB offering choice in a market dominated by one brand, but it also aims to raise the quality bar. The team believes customers should be introduced to more complex tastes than those offered in mass-produced beers. To do so, LB uses only natural ingredients and encourages consumers to understand why beer should be drunk out of glasses, not cans, and why flavours are best preserved in brown rather than green bottles (green glass lets in more light, which breaks down the compounds that give beer flavour).
---
Acting local, thinking global
Supporting local suppliers
With a brand that so clearly celebrates its Lebanese roots, the company was keen to support the local economy. LB is the only Lebanese brewer planting hops in the country's Bekaa valley, proving to the sceptical German technicians assisting the firm that hops can grow this far south. The spent grain is given to local farmers, on the condition their animals are free range and not given any hormones. The company insists on keeping its carbon footprint low, sourcing what cannot be found locally as close to home as possible, such as its Turkish-made beer bottles.
---
Artisanal methods
Handcrafted with care
Although LB moved into a bigger brewery this year with new machines to help increase capacity, the company wants production to stay artisanal in its methods. That's why brewing is still done the old-fashioned way. "Sure we can automate everything but it takes out the human touch," says Omar Bekdache, vice president of operations. This approach is celebrated with the line "Handcrafted in Lebanon" printed on every beer case.
How do you run your business?
I think you could describe my approach as quite humanitarian. Our company tries to be as socially aware and as green as possible. I think about what I want in life, and how I want to be treated by others and then reflect that in the business. I also put myself in the shoes of my employees and customers. That makes me quite a perfectionist.
Who are your customers?
Anyone who cares about quality and being different. In fact, I would like everybody to be a customer because everyone is entitled to quality and everyone is unique.
What are the challenges you face?
The biggest challenge is execution. We have established our brand and proved the market exists. Now we must show we can deliver on a bigger scale without compromising on our artisanal qualities.
What is your approach to branding and marketing?
We created something simple to let the product do the talking. It's tough to do something minimal but if you do it right, it becomes timeless.
drinklb.com