Tokyo / tokyo
It's arrived
It's not just 30 minutes closer to central Tokyo than Narita. The new international terminal at Haneda Airport is also a unique retail concept.
With new international airports looking increasingly similar and almost all offering the same bland shopping mix of branded goods and cosmetics, it can be depressingly easy for travellers to forget where in the world they are. Three cheers then for the new international terminal at Haneda Airport in Tokyo, which opens for business this month.
The new terminal replaces the shabby old one that saw destinations dwindle to four cities in China and South Korea. The expansion means that Haneda – which for many years has mainly offered domestic flights – is about to make its international comeback. With a new runway built on reclaimed land in Tokyo Bay, an extra 60,000 flights and seven million passengers every year will arrive from and depart to Europe, the US and other parts of Asia.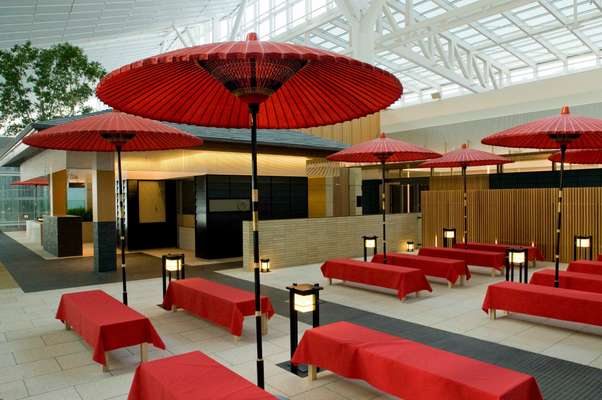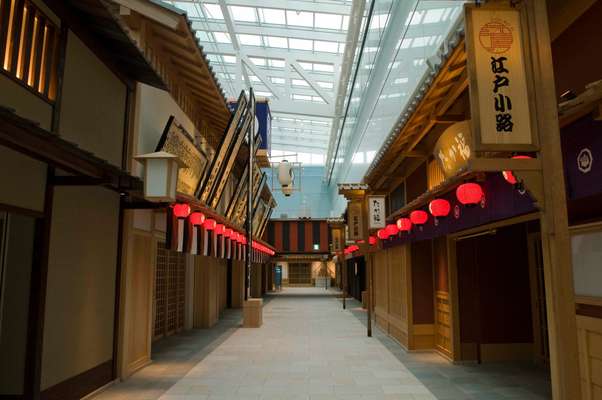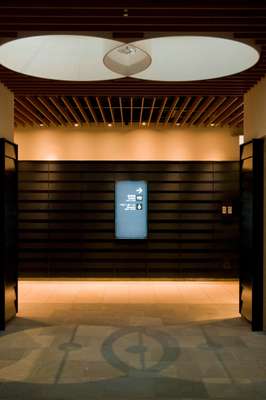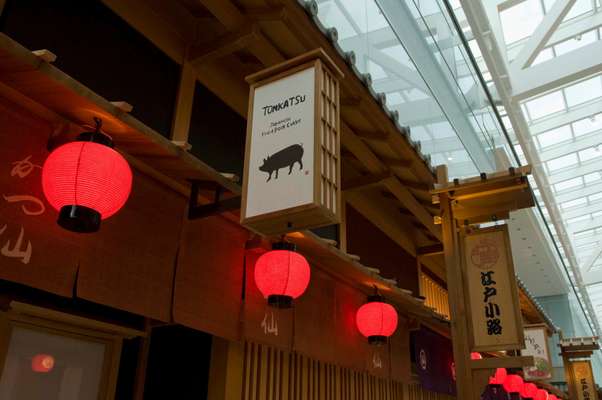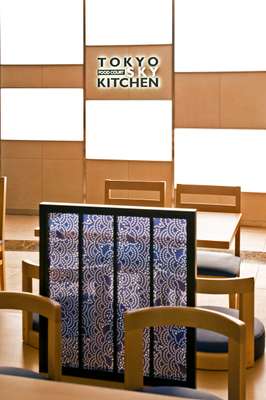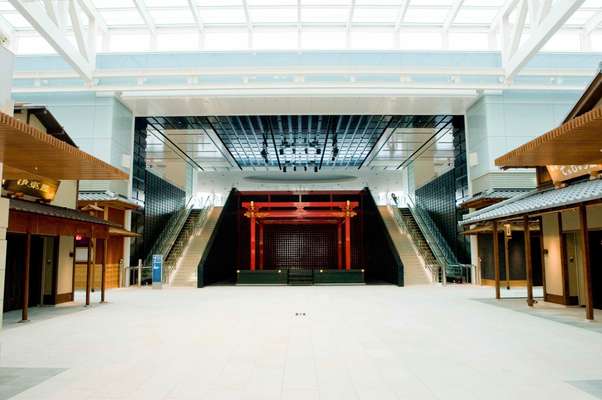 The group behind the new terminal comprises 13 companies including Japan Airlines and All Nippon Airways (ana). Early on, they decided the best way to distinguish Tokyo International Air Terminal (tiat) from rival regional airports such as Incheon and Shanghai was to highlight something Haneda has that they don't – its location. Their plan from the outset was to emphasise that this airport is "Made in Japan".
The retail centrepiece of the departure building is the fourth floor Edo Koji, an extraordinary take on a historic Japanese town. This is no piece of ersatz Disneyfication. It's the work of Yoshiaki Nakamura, a master craftsman from Kyoto who usually works on temples and teahouses. He and a team of carpenters have replicated the Edo's (the ancient name for Tokyo) streets in meticulous detail.
The shops – inside the Edo street buildings – all had to fit in with the Japanese concept. This is not the usual airport selection. Itoya is a stationers shop founded in Ginza in 1904; Kaizosha Shoten is a venerable Tokyo bookstore; RooTote makes hard-wearing tote bags (including those for Monocle subscribers); Maker's Shirt is a Japanese shirt brand from Kamakura; Makanai Cosme makes Japanese beauty products in Kanazawa and Kaneko Optical has been crafting glasses in Yokohama for 50 years.
The food offerings are similarly authentic. Instead of Starbucks and McDonald's, passengers will find green tea and proper hamburgers made with Japanese beef. All the classic elements of Japanese cuisine are there – from sushi and ramen to udon and sukiyaki plus good cafés and a bistro or izakaya.
Upstairs on the fifth floor is Tokyo Pop Town, where the retail is designed to focus on contemporary Japanese culture (hence the Hello Kitty and Anime character shops). The retail is carefully thought out throughout the building – whether it's Air Lawson, an airport variant of the Lawson convenience store, or the well-selected range of Tokyo souvenir shops beyond security.
Yamaguchi-born Jun Mitsui, whose architectural studio was one of three involved in the project, says that Japan was referenced everywhere from the Mount Fuji-shaped roof to the seasonal-coloured floor tiles that greet travellers on landing. "We want passengers to know they are in Japan as soon as they arrive," he says. Mission accomplished.
Asia China South Korea Thailand Hong Kong Malaysia Singapore Taiwan
Europe UK Germany France The Netherlands
North America Canada USA
Yoshiaki Nakamura is designer and director of Haneda's retail area, Edo Koji. His renowned family company is said to have some of the best carpenters in the world.
How did you get involved in the project?
I was asked to create a Japanese space – something that would be the gateway to Tokyo and Japan. Not easy in a steel and glass building!
Did you use traditional techniques? We used different techniques for different shops. Makanai Cosme [beauty shop] is from Kanazawa, so we used latticework from there. At the casual udon restaurant, we used sugi, a humble cedar, and at Takafuku, a sukiyaki place, we used a good cypress called hinoki.
What materials did you use? Different woods and clay walls. It all looks very good now but it will be even better in three or five years when all the materials and colours settle down.