Media / Global
Media
Briefing
The entrepreneurs putting Africa on the app-map, the vinyl producer teaching everyone a lesson, and a visit to one of our favourite Honk Kong newsagents.
Apps for Africa
Nairobi & Accra —
 TECHNOLOGY
Sub-Saharan Africa is not known as a tech hotspot but a new wave of entrepreneurs is looking to change that. Leading the way are Wesley Kirinya and Eyram Tawia, business partners living in Nairobi and Accra. Their firm, Leti Games, has released iWarrior, an iPhone game that involves defending African settlements from elephants and lions.
Their second app is set to be a football management game. "Lots of people become motivated on hearing what we do," says Kirinya. "We're making an impact in terms of entrepreneurship."
Other notable start-ups include Kenya's Ushahidi, a platform for aggregating information during crises, and software developer Appfrica from Kampala.
---
Extreme shots
Portland — 
VIDEO CAMERA
Specially designed for extreme sports enthusiasts, the ATC9K HD camera from Oregon Scientific is shock-resistant and waterproof at depths of up to 20m. It has a full-colour 1.5-inch LCD screen and comes with a full array of fastening and mounting accessories to let you play hard and record all the angles.
---
Q&A
Yoshinori Kobayashi
Vinyl producer
Tokyot 
Forget 21st century technology. The art of vinyl appreciation is being elevated to new heights in Japan. This month, the country's only remaining vinyl manufacturer, Toyokasei, is launching a vinyl proficiency exam to bolster the ailing popularity of records.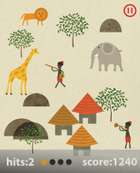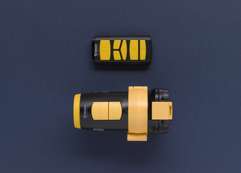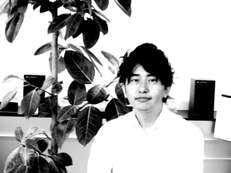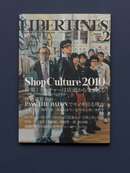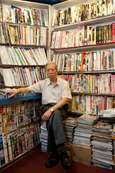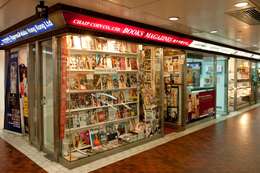 The timing of the exam, taking place at Tokyo's Meiji University, could not be more apt: vinyl sales in Japan, as in many countries, have been in a downward spiral for decades. But Toyokasei, set up in 1959, is determined to change that by introducing a new generation to the joys of vinyl – in particular through its new annual exam. Yoshinori Kobayashi explains why.
Why a vinyl examination?
So that people will become more interested in vinyl culture. Around 500 people will take the first exam and we hope to attract more people every year.
Who is it targeting?
Music-lovers who used to listen to vinyl as well as young generations who did not grow up with records.
Give us a test question.
What colour is the vinyl chloride in the main raw material of vinyl? Answer: clear.
How do you envisage the future of vinyl in Japan?
I think people will get tired of easy music files and start to pay more attention to vinyl again. It is being revived in England and the US. We want the same in Japan.
---
Culture defender
Tokyo — 
MAGAZINE
Launched in order to arrest the decline in Japanese culture magazines, according to editor-in-chief Masanobu Sugatsuke, "Libertines" is a bookish project with an interesting genesis – borne by Sugatsuke, Hakuhodo Kettle ad/creative agency and Ohta book publisher. Its canny mix of smart interviews and longer reads tackles quick-flick culture, for sure.
---
Coin operation
Hong Kong — 
NEWSSTAND
Although the big chains have long dominated Hong Kong's newsstand market, a handful of independent outlets still stand their ground. Magazine shop Chaip Coin is one of them.
Sandwiched between mobile phone shops, travel agents, money exchange offices, jewellers and bric-a-brac shops in World Wide Plaza, a rather unglamorous shopping centre in the middle of Central, this 10 sq m hole-in-the-wall space is crammed with the 1,500 best local and international magazines, including Der Spiegel, Vanity Fair and Apartamento.
Wong Chung Pak (pictured, bottom) opened Chaip Coin 23 years ago, having worked as a newsagent since 1958 when he arrived from the mainland to study English. He says he's here to stay and "to keep supplying loyal customers with the best magazine selection in the city". He should write that above his door.
Chaip Coin Shop 233, 2/F World Wide Plaza 19 Des Voeux Road Tel: + 852 2523 3982
In the US, FM radios might soon feature in every mobile phone – the National Association of Broadcasters and music publisher's body musicFIRST feels this may end an age-old radio rights and royalties squabble. Here's to the return of the mobile-phone aerial.