Travel edits / Global
Monocle travel guide
This month's tips for travellers include foodie havens in Jerusalem and Miami, and beautiful places to lay your head in Santiago, Copenhagen and the Italian countryside. We also profile Japan's one-plane airline, Amakusa.
Tucked away in a small alley near Jerusalem's main fruit and vegetable market, Machneyuda restaurant has become a draw for food lovers – even attracting crowds from Tel Aviv. Its rustic charm and high-quality Mediterranean cuisine have made it a foodie destination, with different recipes each day. Starters include creamy polenta topped with perfectly crisp asparagus, mushroom ragu and shaved Parmesan served in a storage jar, followed with a main course of sea bass in buffalo yoghurt, onions and roast tomatoes. Desserts include specialities such as tahini ice cream. Exceptional service includes dancing waiters, extra liquor if you sit at the bar and quality tableware.
10 Beit Yaakov Street
+ 972 2 533 3442 2eat.co.il/eng/machne-yuda
Designed by Brazilian architect Jayme Lago Mestieri, this gourmet emporium spreads over 250 sq m and is the newest addition to the famous Cidade Jardim shopping centre in São Paulo. The retail division of Empório Central offers a refined selection of high-quality food products and wine, while the bistro serves food by cordon-bleu chef Douglas Van Der Ley.
cidadejardimshopping.com.br
emporiocentral.com.br
Note: Try the entrecôte ao molho mostarda – a premium steak with mustard sauce – and the queijo canastra, a traditional cheese from the Serra da Canastra region.
Surprisingly for such a photogenic folk and camera-friendly culture, Sweden didn't have a comprehensive photographic museum until earlier this summer. At the end of May, Jan and Per Broman opened Fotografiska, a 2,500 sq m gallery with an Annie Leibovitz retrospective. This September, it presents fashion photography from Man Ray to Mikael Jansson. At the end of August Fotografiska also opened Galleriet, a commercial space selling work by emerging Swedish artists.
fotografiska.eu
Miami's new vice
Soho Beach House, Miami:
The Soho House Group will open a private members' club in Miami this autumn. With two pools, 44 guest rooms and six suites, it will occupy the site of the Sovereign Hotel. sohobeachhouse.com
Punta Tresino holiday cottage
Italy
If you want to holiday like an Italian, this back-to-basics cottage nestled in the protected Parco Nazionale del Cilento, just below Naples, is the perfect spot. Set amid four hectares of vineyards in the lesser-known region of Cilento, the house is run by young couple Ida and Mario Corrado who gave up their day jobs as an architect and a lawyer to create a vacation spot with a focus on good wine.
"There is nothing more to do here than drink and eat fabulous food while sitting under a carob tree," says Corrado, who has been producing wine for over a decade for local restaurants and clients who come to taste and buy. A regional must is a glass of white wine made from the local fiano and greco grapes, and the robust aglianico variety for a delectable red.
agricolasangiovanni.it
This unusual Chinatown brasserie in Ann Siang Hill is named after the 40 different types of sake and espresso shots on offer. Owner Edward Loh decided on an "East meets West" concept and the food is heavily influenced by Italian cuisine. Only here can lasagne partner sake fermented by a 350-year-old brewery. For a lighter snack, opt for the peanut butter banana – a tasty rendition of a local favourite.
shots.com.sg
Signature drinks
Café Coretto: A shot of Bottega coffee with liqueur or Yamazaki whiskey
Café Sakeretto: Organic coffee accompanied with Hakushika sake
Café Sakegatto: Light and sweet sake served with vanilla ice cream
Stay is a new hotel concept located in Islands Brygge, a fast developing residential area five minutes' drive from the centre of Copenhagen. Stay has 178 serviced apartments with 15 different layouts, ranging from one-bedroom 75 sq m spaces to an Atelier XL at almost 150 sq m. The design is typically minimal throughout.
Although the rooms have kitchens, guests are served breakfast downstairs and can meet in the evening in the lounge to enjoy a glass of wine with views over the city. Stay is located in the old A House building which was once a hub for Copenhagen's creative elite. While Walls, the property developer behind the project, was waiting for a building permit, it rented out the space to local artists, designers and musicians. You can still find traces of this creative past in some of the apartments in the form of writing on the concrete walls or small splashes of colour in the black and white interiors.
staycopenhagen.dk
An old gem
Conservatorium Hotel, Amsterdam:
The Alrov Luxury Collection has purchased the historic Conservatorium Building in Museum Square and will turn it into a 130-room hotel. It is set to open next spring. conservatoriumhotel.com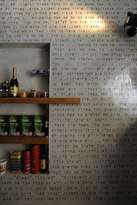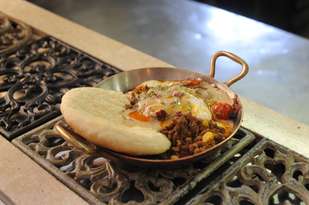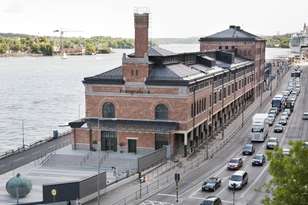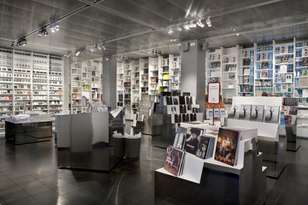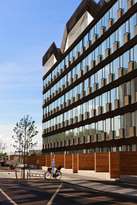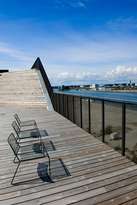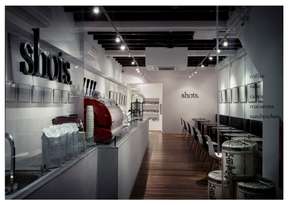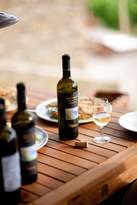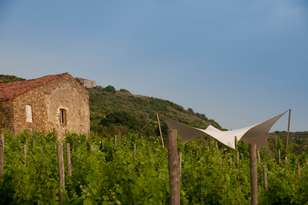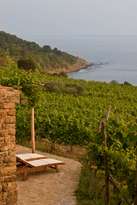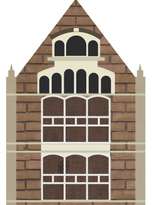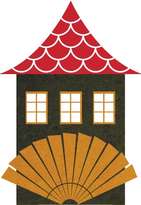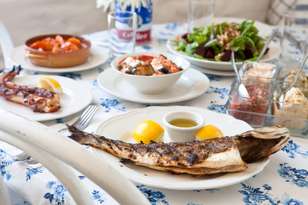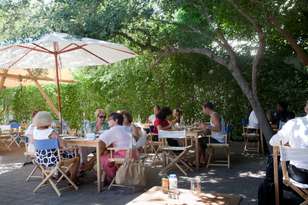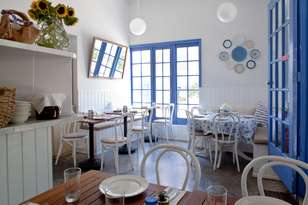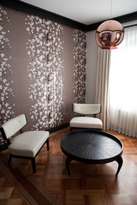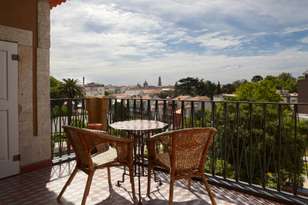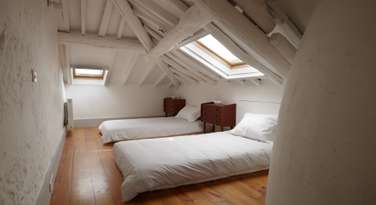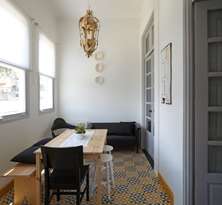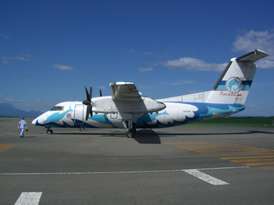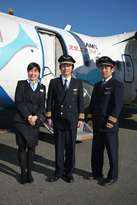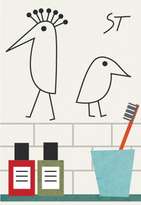 No introduction needed
Mandarin Oriental, Paris:
Mandarin Oriental's Paris outpost will open its doors next June. With the appointment of Philippe Leboeuf as general manager – previously at Claridge's and the Crillon – we know we'll be in good hands. Also, look out for a 2011 opening in Marrakech.
mandarinoriental.com
Mandolin Aegean Bistro
Miami
This Greek-Turkish taverna located in the heart of Miami's design district was set up by husband and wife Ahmet Erkaya and Anastasia Koutsioukis, with business partner Erhan Kostepen. The dishes are simple and authentic, and were inspired by the family cookbook. Favourites include homemade pide (Turkish flatbread), shrimps cooked with ouzo, and grilled lamb chops served with orzo pilaf. "This was the food we grew up eating at home – some personally created, most stolen from the matriarchs in our families," says Koutsioukis. Located in a renovated 1940s home (get there early to grab a spot on the patio), Mandolin is expanding with a market in January. Locals will be able to buy dips, bread, pastries and imported olive oil.
mandolinmiami.com
Menu highlights
1 Accompany mezze with a pitcher of white-wine sangria infused with rose water – a house speciality.
2 What we're eating – fresh fish grilled with olive oil, lemon and oregano. A classic.
3 Round everything off with a Turkish coffee and some homemade baklava.
The Aubrey
Santiago, Chile
Perched in the foothills of Santiago's bucolic Cerro San Cristóbal mountain sits the Chilean capital's first boutique hotel, The Aubrey. In its former incarnation, this chalk-white mansion was home to a prominent family who hosted famous political lunches where Chile's future was plotted in heated debates. A half-century later, though, the property fell into disrepair. It was then that Australian Mark Cigana and UK native Will Martin purchased it and spent the next two years transforming the structure into a 15-room inn. It now has a terraced pool that overlooks the emerald mountainside, and one of the city's better restaurants – Pasta e Vino, which makes its own pasta by hand and has a selection of over 50 wines.
theaubrey.com
What is your favourite outdoor spot in Santiago?
I love biking to the top of the Antilén peak on the Cerro San Cristóbal mountain. From there, you have views of the Andes and the city.
Where do you head for a taste of Chilean cuisine?
In the heart of the city is Mercado Central, a bustling fish market.
Where's best for after-hours drinks?
For good artisanal Chilean beers I go to Cuatro & Diez in the Bellavista arts district.
Where do you buy Chilean wine?
A shop called Wain [pronounced 'wine'] has a wonderful selection of independent local retailers, and upstairs there is a premium tasting room.
Best bedroom: The San Cerro Cristobal Suite, with views of leafy hilltops from the balcony, an Italian Bisazza shower and an oversized bathtub in the centre of the room.
Best feature: With its integrated jacuzzi and 360-degree views of the mountain and city, the outdoor pool is The Aubrey's most alluring sanctuary.
Favorita hotel
Porto
Located in Porto's historical centre between the Palacio de Crystal park and the decorative arts Museu Nacional Soares dos Reis, Pensão Favorita is a seven-room hotel recently reimagined by owner Ema Xavier, local interior architect Nuno Sottomayor and French designer Sam Baron.
Blending geometric tiling with contemporary furniture sourced by Baron, Favorita also sports a garden where residents can sunbathe or grab a bite to eat and a glass of Quinta de Tourais wine at the property's restaurant, La Bombarde. There's also a massage room, library and personalised stationery for visitors to recount romantic frivolities to envious folk back home. Favorita is friendly, focused and above all outstanding value.
pensaofavorita.pt
The drawings on the wall
Soho Grand Suites, New York:
With more than 900 retail boutiques to his name, including Bottega Veneta, interior designer Bill Sofield has now revamped the 16th floor of the Soho Grand. We like the wallpaper in the bathrooms of each suite by illustrator Saul Steinberg.
sohogrand.com
Preface
For the residents of the Amakusa islands, its airline is a lifetime. But soon it could also be ferrying tourists to the remote windswept archipelago.
Writer: Danielle Demetriou
A climb of five small steps on a contraption that is more ladder than staircase followed by a squeeze through a little doorway is routine for passengers on Amakusa Airlines – it's small but perfectly formed.
The airline is as remotely located as it is tiny. Even among some native Japanese, mention of the name "Amakusa" elicits the raised eyebrow response "Ama-where?"
Set in Kumamoto Prefecture in the southern Kyushu region, Amakusa comprises an archipelago of 120 mostly uninhabited windswept fishing islands.
The region is famous for producing white pearls and has some of the nation's most stunning sunsets along its western East China Sea-facing coastlines. But its biggest claim to fame? The dubious distinction of having been a refuge for the nation's persecuted Christians, who sought sanctuary in its hills when the religion was banned hundreds of years ago.Today, Amakusa is keen to reinvent itself as a tourist destination – and so the existence of its own bijou Amakusa Airlines is handy.
Operating since March 2000, the one-aircraft-airline flies from Amakusa to Fukuoka and Kumamoto, and provides an additional Kumamoto to Kobe flight. There are 10 flights a day on board its aircraft – a 38-seater de Havilland DHC-8-103 – and the airline has also launched internet booking services.
With many flights blink-and-you-miss-it fast, in-flight services are kept simple with refreshments served only on the Kobe to Kumamoto journey.
Free green tea quotas aside, the airline is clearly a blessing for residents: with no train services or direct ferries from Kumamoto, most passengers are locals and business travellers.
Kenji Ueda, a spokesman for Amakusa Airlines, says: "The most frequently used route is between Amakusa and Fukuoka. The reason mostly is due to transport conditions in the Amakusa area." He adds, "We see ourselves as a daily- life airline."
As Amakusa Airlines this year celebrates a decade of flying, here's hoping that it continues to provide its trusted services – and that more people work out where Amakusa is on the map.
amx.co.jp
1 The fleet consists of one de Havilland DHC-8-103, emblazoned with dolphins.
2 The fastest flight on the route is Amakusa to Kumamoto, which takes only 20 minutes.
3 Amakusa Airlines sells T-shirts, neck-straps, tumblers and plane models.
4 In the summer, staff wear uniforms by Kumamoto-based designers Takemoto.
5 In-flight entertainment consists of a folder with photocopied tourist pamphlets, including a manga on the Christian heritage of the islands.
6 The airline is owned by local government (more than 80 per cent) and the private sector (nearly 20 per cent).