Copenhagen: Frederiksberg / Copenhagen
Nordic soul
Claus Meyer, writer, food campaigner and part-time vinegar maker, shows us his favourite food haunts around Frederiksberg, a unique municipality in the heart of the Danish capital.
Claus Meyer arrives hot foot from Sweden, where he has been scouting for peas to turn into vinegar, and bursts into the drawing room of his grand villa in a leafy side street of Frederiksberg, which he shares with his wife and four children.
"I first moved here 22 years ago," he says as we head out onto Gammel Kongevej, the area's main shopping street. "Back then it was very conservative. It's a lot more vibrant now."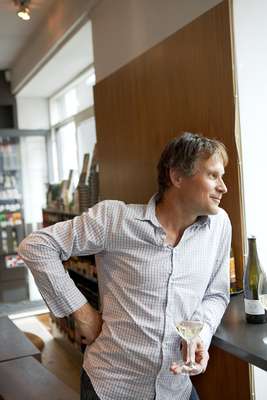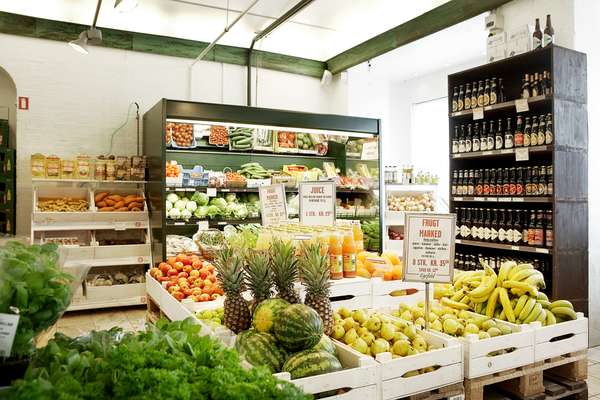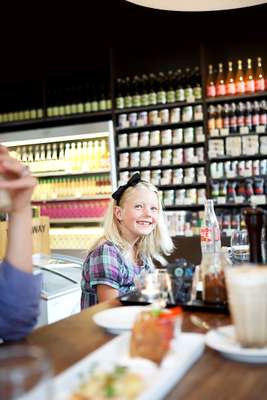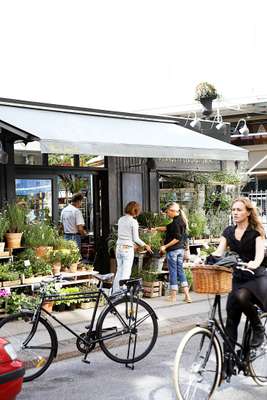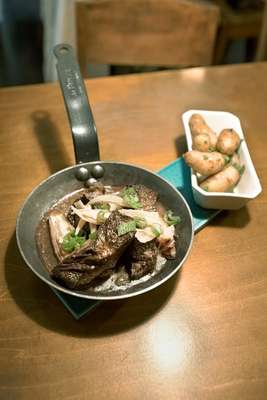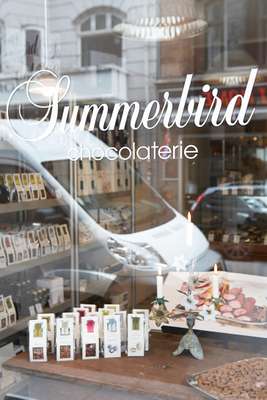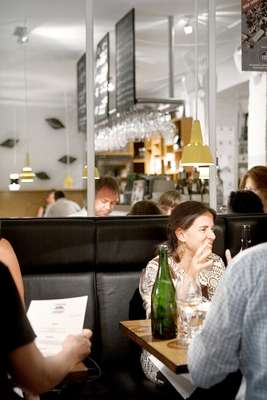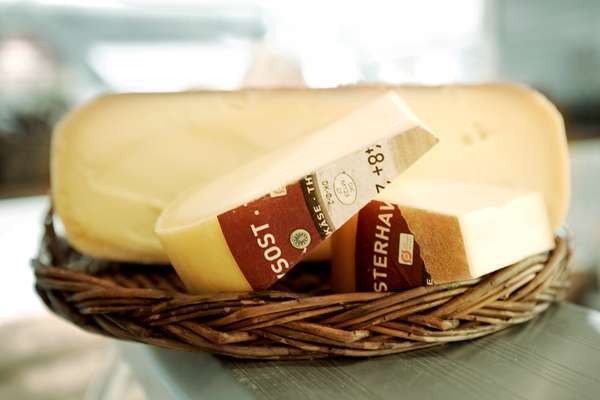 After a quick scone at the Rein van Hauen organic bakers we head for the nearby Meyers Deli which, when it opened five years ago, paved the way for many other coffee shops, restaurants, chocolatiers and bakeries to set up. Meyer enthuses about his apple and pear juices from old Danish varieties grown on the island of Lilleø. "The EU won't let us sell the apples because they are too small so we cold press them at the very mature stage, nice and ripe, and sell them unfiltered." Also from Lilleø is Arwen, a startlingly good Riesling-style wine. Meyer also sells various organic grains and dried wild berries from Sweden.
Before Meyer became the leading evangelist for Nordic cuisine (the now famous Manifesto for New Nordic Cuisine, which he helped compose, was published in 2004), his passions were chocolate and coffee. He is part owner of Copenhagen Roaster, which imports single estate green beans from source, and roasts them close by in Valby. The roasting house is open to the public every Wednesday afternoon. Meyer recommends its Costa Rica La Minita.
On Værnedamsvej, known as Copenhagen's "food street", we stop by Summerbird chocolaterie, owned by Michael Grønlykke, with whom Meyer was the first importer of Valrhona chocolate to Denmark. "We had to beg them to let us buy some," Meyer recalls. "It was like trying to seduce a difficult woman! Eventually they grudgingly let us have 10kg. I love the licorice almonds here, and the flødeboller [Italian meringues, dipped in chocolate with a marzipan base]."A few steps away is Helges Ost. "I always buy a piece of Rød Christian, a biodynamic cheese from Christiansminde. They also have some great cheeses from a Danish dairy called Thiese in Jutland." Owner Allan Hendricksen has 130 varieties and we taste Vesterhavsost, a new Thiese cheese which won this year's best cheese in Denmark.
For meat, Meyer shops in Copenhagen's butcher's quarter, Kødbyen. In recent years Kødbyen has become one of the city's key nightlife and art gallery destinations, but a couple of its original inhabitants remain, the best of which, Meyer says, is Anker & Genz: "They dry age their beef for a month. I buy it on the bone."
If he feels like eating out, he'll go to the recently opened French bistro Restaurant Mêlée. Rare for Denmark, it serves onglet, or "hanger steak," a flavoursome cut. "I've never started a new business to make money," says Meyer at our final stop for the day, the all-organic grocers Egefeld, where he shops for biodynamic, single farm Naturmælk and Urtekram bran flakes. "I do it to make an earthquake of some kind. Usually I see a market that's being served with shit, show how to do it great, and others somehow follow.
"We are starting with the school kids," he continues, turning to his long-term initiative. "The project is led by one of the world's leading nutritionists, Professor Arne Astrup, and we are working with the best Danish chefs and the Ministry of Health to create the new Nordic diet. The idea is to roll it out across schools to begin to tackle childhood obesity, diabetes and other serious health issues." And with that, he is off home to cook dinner for his kids.
Frederiksberg is a separate municipality from Copenhagen. It's traditionally thought of as more aloof than its neighbours, Vesterbro and Nørrebro, but in recent years it has shaken off its stuffy image thanks to an influx of specialist food shops, restaurants and art galleries. The large 19th-century apartments tend to be popular with families and older people. Outsiders like to come to picnic in Frederiksberg Have, a leafy park overlooked by an 18th-century royal palace, built by the king after whom the quarter was named, Frederik IV.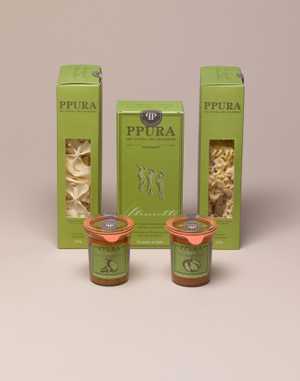 Wheat your apetite
Puglia, Italy
Since its launch last October, artisanal Swiss-owned but Italian-made pasta brand Ppura has been satisfying the appetites of pasta purists. Set up by two childhood friends who wanted to recreate the steaming pasta pots their Italian mothers used to cook, the firm's small production factory in Puglia uses methods from the 19th century.
Founders Cemal Cattaneo and Maurizio Floccari spent more than 15 months scouring Italy for ingredients. The duo sourced the perfect durum wheat from the bread-making region of Altamura, which gives Ppura its unique nutty taste. The range of six types of pasta includes the sculptural capricci, fettucce and farfalle. Serve with Ppura's three types of pesto, including the sweet, spiky Pomodori Salentini that was chosen after the founders tasted over 100 tomato varieties.
ppura.ch
---
Jelmolí Gourmet Factory, Switzerland
Seidengasse 1, Zürich
jelmoli.ch
Feinkost Käfer, Germany
Prinzregentenstrasse 73, Munich
feinkost-kaefer.de
Julius Meinl am Graben, Austria
Am Graben 19, Vienna
meinl.com
Eataly Torino, Italy
Via Nizza 230, Turin
eataly.it
La Grande Epicerie, France
Rue de Sèvres 38, Paris
lagrandeepicerie.fr
Restaurant Mêlée
Martensens Allé 16, 1828 Frederiksberg
+ 45 35 13 11 34
melee.dk
Egefeld
Gammel Kongevej 113, 1850 Frederiksberg C
+ 45 33 28 20 20
egefeld.dk
Summerbird chocolaterie
Værnedamsvej 9, 1819 Frederiksberg C
+ 45 33 25 25 50
summerbird.dk
Copenhagen Roaster
Dronning Olgas Vej 30, 2000 Frederiksberg
+ 45 38 11 12 80
cphroaster.dk
Rein van Hauen
Gammel Kongevej 177, 1850 Frederiksberg C
+ 45 33 21 25 03
rvh.dk
Anker & Genz
Slagtehusgade 46, 1715 København V
+ 45 33 25 77 99
anker-genz.dk