Numero / São Paulo
Prime number
When nightclub mogul Marcos Campos wanted to create a more refined and relaxed venue, he asked architect Isay Weinfeld to help craft the perfect setting. With Numero, the pair have made an elegant lounge that is revolutionising nightlife for their fellow Paulistas.
In the Jardins district of São Paulo, just off the luxury retail drag of Rua Oscar Freire is a new nightspot with a striking façade made of giant, letterpress numbers. Numero (hence the numbers) isn't just a new venue, it's a new type of establishment on the São Paulo scene. Owner Marcos Campos is the man behind two of São Paulo's long-standing popular nightclubs, Sirena and Disco, but, at 42, felt he and the city might be ready for something more refined.
"I wanted somewhere that people could come for a drink and a chat. Somewhere that plays the right music at the right volume and offers a level of intimacy but still encourages interaction. The entertainment scene is growing up in São Paulo. There are many restaurants and simple bars with strong personality, and nightclubs, but nowhere to go at 19.00 and stay into the small hours."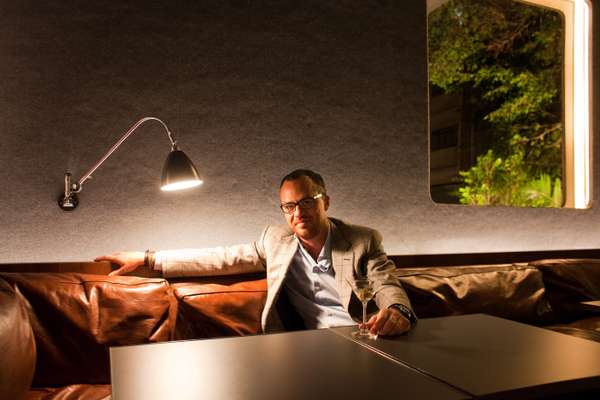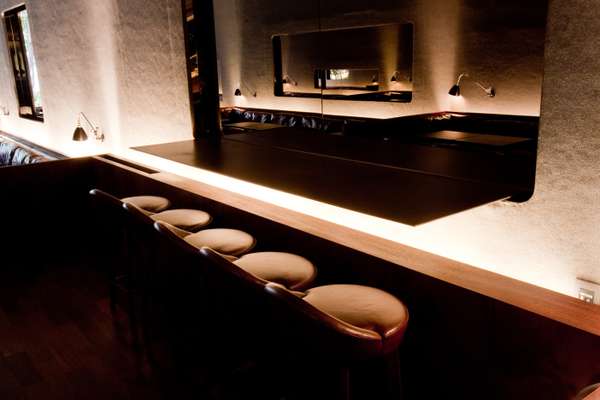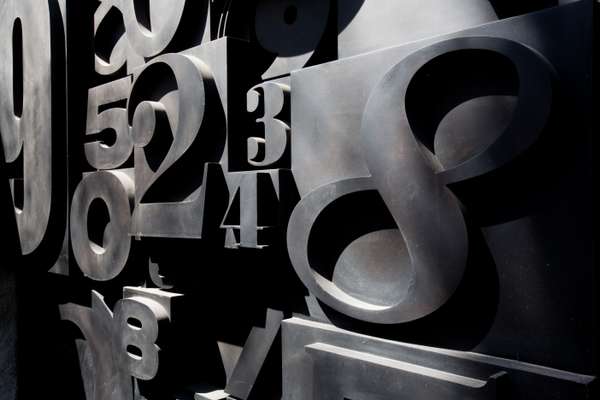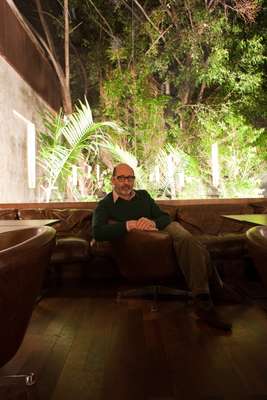 As anyone with any sense in São Paulo would do, Campos called on the architect Isay Weinfeld to handle the ­difficult venue, a former restaurant that had been closed for five years. Extremely long and narrow, the challenge was to keep it cosy without being claustrophobic, elegant but relaxed.
Fittingly for the atmosphere they wanted to create, the design process started with a sofa. "When I can't find something perfect, I design it myself," ­explains Weinfeld. "Everything in here was designed for this space." After seven attempts, they hit upon the "perfect" sofa: feathers upholstered with soft leather, expansive seats and backs, custom-built around the space. "They are perfect," says Campos. "People can't bring themselves to move – it's a struggle even to get up to go to the bathroom."
A similarly pedantic level of quality control was ­applied to every detail. "The tables are lower than a dining table but higher than a coffee table – we tested many to get the exact height to match the atmosphere we wanted," says Weinfeld. "Likewise with the swivel chairs and bar stools – we wanted them to be tactile and luxurious to encourage comfort, movement and animation."
"We divided the long space into ­individual rooms on five levels, each one coming off at a slightly different angle to the one before, from the central walkway. This means you can be private but you can also see everyone, should you wish to." BestLite sconces provide ambient low-level lighting for each booth, completing the lounge effect, while the walls and ceiling are covered with a dense grey carpet that absorbs light and noise and gives the venue its perfect acoustics.
The most striking feature, though, is the dramatic floodlit garden at the end of the room. Emerging through a curtain from a narrow, mirrored ramp into the room, everything is designed to draw the eyes to the garden – a burst of colour, light and life after the muted, low-lit space. Since opening in June, all 120 seats at Numero have been fully booked every night and after just three months it's due to break even. It's not hard to see why. There's nothing to fault in the design and execution – the food (a mix of European and Brazilian classics) is unfussy and beautifully cooked. The music (bossa nova, jazz, soft rock, electronic spanning six decades) is perfect. The drinks list is extensive (eight kinds of Caipirinha alone) but neither gratuitous nor complex. And the service is impeccable. "We trained our 17 waiters intensively over several soft openings. The way they move in this space has to be like a ballet," says Campos.
Key to the success of the experience is the focus on the guest. Numero looks great and functions perfectly but it's the customers that complete the equation. The mix of age and profession is testament to the crossover appeal of the venue – fashion folk rub shoulders with well-groomed older couples, serious businessmen and groups of long-limbed ladies sit side by side. "Isay told me to forget about the look and think only about the people," says Campos. "Comfort for people is the most important thing we could provide," echoes Weinfeld. "The first night when it became a public space was so unnerving. It was only then that we understood that it really worked."
Rua da Consolação 3585, Jardins
+ 55 11 3061 3995
Master Derivan
A bar is only as good as its head barman and Numero has one of the finest in Brazil. Derivan Ferreira de Souza has been named São Paulo's Bartender of the Year three times. He's travelled to Scotland, Spain, France, Portugal, Cuba, the Netherlands, Canada and the US in his quest to learn about alcohol production. He has served as director of the Brazilian Association of Barmen and vice president for South America at the International Bartenders Association. He is a man with a singular authority that you feel as soon as you enter Numero. The waiting staff call him "Mestre".