Property prospectus / Hong Kong
Sheung Wan
With a mix of traditional flats and small-scale retailers, Sheung Wan also has a real sense of community.
Until recently, most Hong-Kongers would avoid the Sheung Wan area located west of SoHo, considering it a backwater best left alone. In the past couple of years, however, boutiques and cafés have popped up on the steep "ladder streets" and, unlike other areas of the city where modernisation has all but erased the old-world fabric, Sheung Wan retains a distinctive local feel.
"This area has become the unofficial hub for creative types," says Alan Lo, head of property developer Blake's, which is finishing a small-scale residential project designed by London-based Ilse Crawford. "We all came into the area doing different things but there's a common ground and belief that it's worth doing something different here rather than knocking everything down and building more super-high-rise residential developments and shopping malls," he says.
Combine Sheung Wan's creative base with its speedy connection to the airport and other parts of town and you have a slice of Hong Kong that is old-school and refined, yet also has a rebellious streak about it.
Located in Hong Kong Island's western district, Sheung Wan is the city's oldest neighbourhood; the British first stepped ashore at what was to become Hollywood Road Park in 1841 (thanks to land reclamation, the area has since expanded northward by many streets) and some Edwardian buildings remain.
Sheung Wan retains its Chinese character with many Tong Lau shophouses, tenement buildings and temples. Preservationists were relieved at the decision not to demolish the former married police dormitory – a Bauhaus-style building. Locals are equally thrilled that the old-school Chinese "walk-ups" around Wing Lee Street will get a new lease of life after the street served as the set for the internationally acclaimed film Echoes of the Rainbow.
Shop
Select 18
G/F Shop A, Grandview Garden, 18 Bridges St
852 9127 3657
Thomas Lee is certainly committed to his task of scouting out second-hand pieces of Chanel, Cacharel and Yves Saint Laurent – he even has his shop's name tattooed on his right arm. Select 18 is the local pit-stop for vintage shopping.
Earth Home
Shop C2, LG/F Po Lung Building (access via laneway between Mee Lun St and Shin Hing St), 91-95 Hollywood Rd
Thai ceramicist Somluk Pantiboon's gallery is hidden in a backstreet but the surprisingly airy space, filled with pots, vases and tea-bowls, is well known among collectors. Andrew Bell, the gallery director, is equally renowned for restoring Sheung Wan's Tong Lau buildings.
Cat Street Gallery
222 Hollywood Road
852 2292 0006
Two years ago, Mandy d'Abo took over an old factory and turned it into the modern art space Cat Street Gallery. This month she will put on the first show at Space, a 3,700 sq m area around the corner, which will be used for pop-up shops, film screenings, fashion shows and parties.
Addiction
G/F 15 Gough Street
852 2581 2779
With its eclectic mix of products – from Iittala salad cutlery to Biomega bicycles and T-shirts by Hong Kong designers – Addiction is Gough Street's best home-ware and lifestyle shop.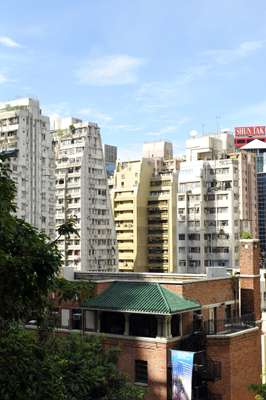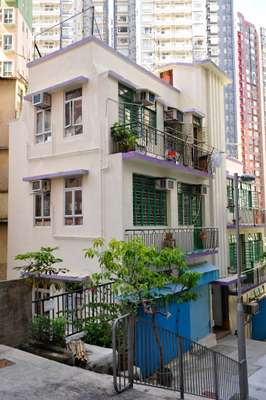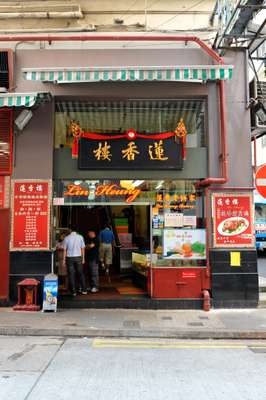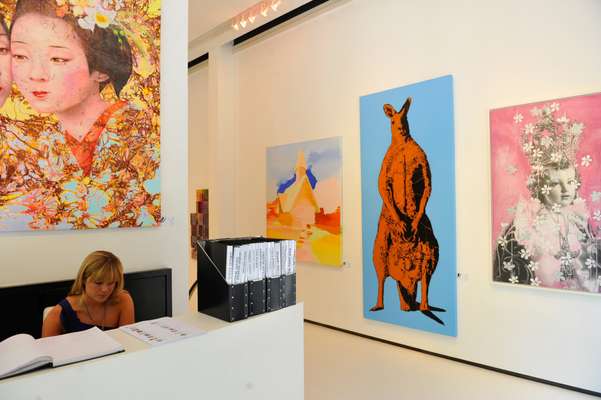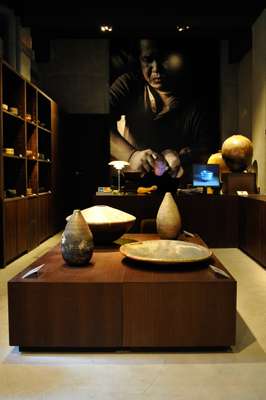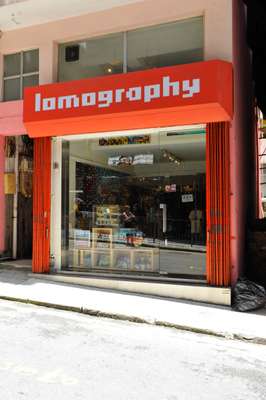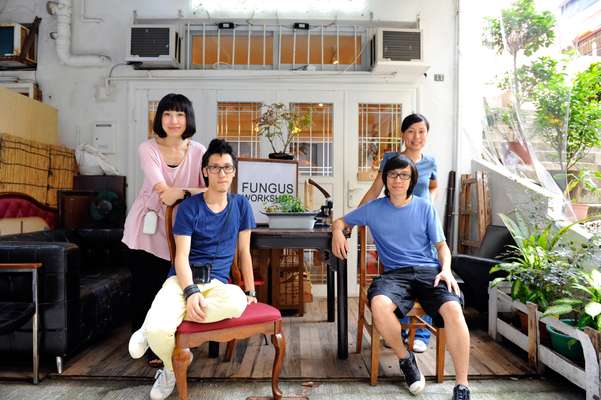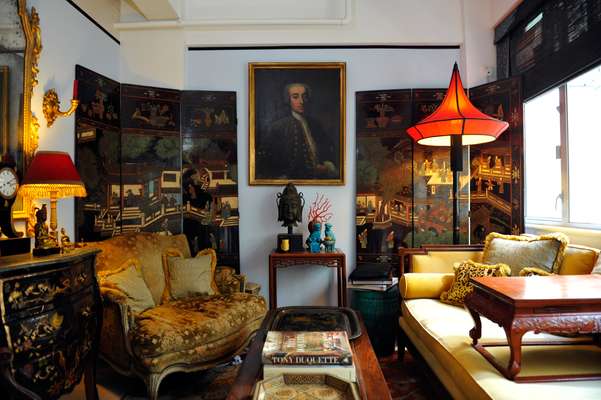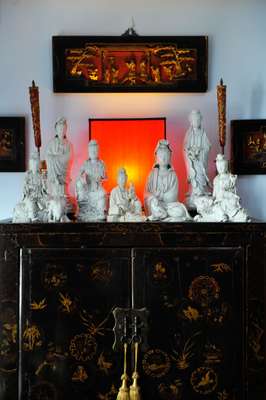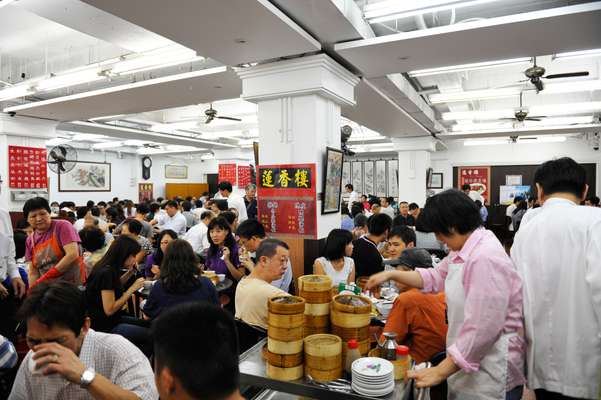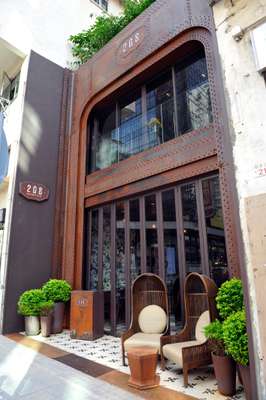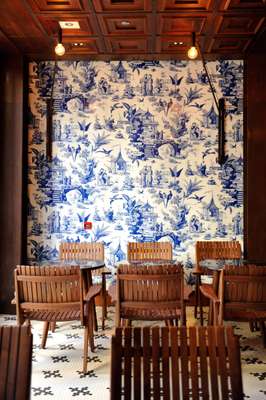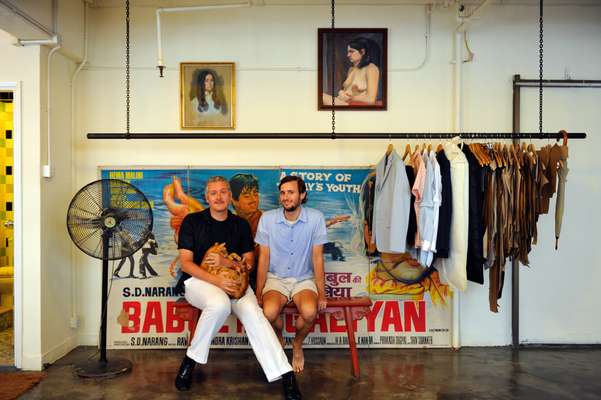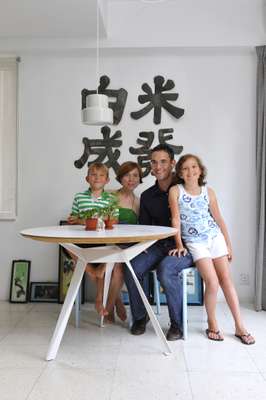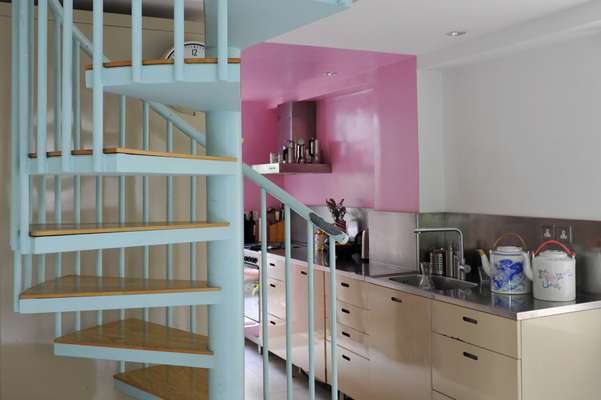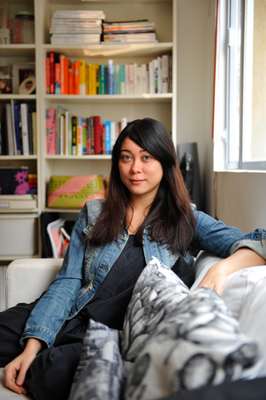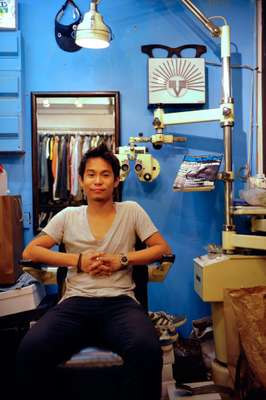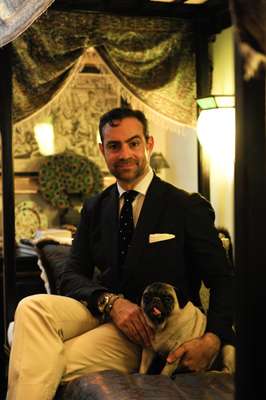 Petit Bazaar
9 Gough Street
852 2544 2255
Narguess Sousi relocated from France six years ago and opened this two-storey shop for toddlers. She imports brands such as Barnabé, La Petite Façon and The Playful World.
Lomography
G/F 2 Po Yan Street
852 2589 9001
Sheung Wan is home to many a "Lomographer" so it's not surprising there is a store here where fans and photographers have all the latest and vintage models of cameras to choose from.
Services
Fungus Workshop
G/F 17 Wa In Fong East (on the stairs connecting Staunton St and Caine Rd)
852 2779 9003
This is where local creatives take leatherwork courses, but those who don't want to get their hands dirty can pick up cow-hide handbags, purses and business-card holders made by Fungus's owners under the brands Cowrice and Hoiming.
Visage One
LG/F Po Lung Building (access via laneway between Mee Lun Street and Shin Hing Street) 93 Hollywood Road
852 2523 8988
Banky Chan cuts hair by day and puts on blues evenings by night. It's not uncommon for Chan to host 50 people in this tiny space on Saturday nights.
852 9789 0144
Jerry Ho launched Toast just over a year ago in an effort to educate his compatriots about painting and drawing. Ho will supply artist materials and tips on technique.
Eat + Drink
208 Duecento Otto
208 Hollywood Road
852 2549 0208
Yenn Wong, owner of JIA boutique hotels, opened this rustic Italian restaurant in May. The cosy interiors are by Istanbul-based practice Autoban and the menu is well composed featuring antipasti, Neapolitan pizzas and pastas.
Republik
108 Hollywood Road
852 2261 1111
Republik is the latest watering hole to open in the area. Andrew Lewis, who ran nightclub M1NT at this space previously, is hoping Republik will attract a crowd seeking a classier night out than what's on offer in the nearby tourist haunt of Lan Kwai Fong.
Bo-Lo'gne
G/F king Ho Building
41-49 Aberdeen Street + 852 2950 0600
Locals pop by this little Japanese-style Danish bakery run by husband and wife Miki and Sara Kuribara to pick up freshly baked loaves and pastries prepared daily by baker Masato Hosokawa.
17 Po Yan Street
+ 852 2530 9880
A testament to Sheung Wan's rich food offering, Magnolia is possibly the best Creole restaurant this side of the Mississippi. Chef Lori Granito serves up her famed New Orleans-style crawfish pie and filé gumbo meat and seafood stew.
Club 71
Basement 67 Hollywood Rd (access via Man Hing Lane)
852 2858 7071
The freshest pints of Tsingtao in town are pulled at Club 71. Hidden on a narrow lane in a former workshop, Grace Ma and Ricky Chung Wai-Ki have run this low-key place since 2005. The bar caters to a loyal following of customers who like its relaxed feel.
Oyster Station
G/F, 31 Bridges Street
852 2549 0132
Oyster fanatic Ellen Yung decided to open her own oyster bar on quiet Bridges Street nine years ago. Her seasonal selection has customers lining up to get a seat at one of her two tables or at the bar. She has two sittings every evening, but reservations are a must.
Lin Heung Tea House
G/F 160-164 Wellington St
852 2544 4556
For 80 years, Lin Heung Tea House has reigned as the neighbourhood's tastiest dim-sum joint. The queues are horrendous and the noise-levels high but it's all worth it for the barbecue pork buns and siu-mai pork dumplings with mushrooms and chopped prawn peppered with caviar.
Stay
The Putman
202 Queen's Road Central
852 2233 2233
Andrée Putman's boutique serviced apartments have airy and comfortable 120 sq m one-bedroom flats for long- or short-term rent. Daily house-keeping, wi-fi and gym membership are included in the price – up to HK$78,000 (€7,800) a month.
Property guide
Buying in an old building
from HK$3.5m-HK$4m (€350,000-€400,000) for a 40 sq m apartment
from HK$4.3m-HK$4.7m (€430,000-€470,000) for a 40 sq m apartment
The same rules apply to foreigners as Hong Kong residents when buying property but foreigners must open a local bank account to get a mortgage here. Buyers have to move quickly once they've decided on a property and should be wary of how agents calculate the square footage, which often includes common areas such as car parks and verandas. Once a provisional agreement has been signed, the buyer pays a deposit of 3-5 per cent of the purchase price before receiving the formal contract.
Government stamp duty: HK$8,000-HK$10,000 (€800-€1,000) for a HK$10m (€1m) purchase
Legal fees: to be agreed with solicitor
Agent's fees: typically 1 per cent of transaction price
Estate agents: Intown Property Agency
+ 852 2851 1588 or Dare Koslow, darehk@yahoo.com
Alex Daye, 36, and Ellis Krueger, 45, fashion designers and shopkeepers
"Sheung Wan is beautiful; it's really lovely when you go up the ladder streets from Hollywood Road and there are lots of leafy trees and low-rises – it's actually very romantic. Those ladder streets remind me of Montmartre in Paris, which for a city like Hong Kong, where they like to build escalators everywhere, is pretty special."
Thomas Lee, 29, owner of shop Select 18
"Since I opened the shop here I've got to know the neighbours very well – one of them told me about the apartment I now live in, in this 1950s Chinese building: it's a great place just around the corner from my shop. I love the high ceilings in my apartment and the ceiling fans and balcony."
Danielle Huthart, 33, designer
"Sheung Wan is actually one of the neighbourhoods that didn't have a lot of memories for me as a child. Coming back to Hong Kong as an adult, it's now very vibrant and a bit like the old Hong Kong. It's a new neighbourhood despite the irony that it's the oldest in the city."
Olivier de Molina, 36, opera singer, art and lifestyle consultant
"It's like a village here. Most of the Chinese shopkeepers know me by name and they love my pug Wallis because it's a Chinese dog. It's always been a commercial area around my street – here they sell ginseng and birds' nests and around the corner they specialise in dried fish products. I hear the tram squeak at night, which I love because it reminds me of Zürich, where I grew up."
Esther van Wijck, 42, interior stylist and Sjoerd Hoekstra, 41, retail designer
"We've lived in Hong Kong for 16 years now. We used to live on the outlying islands but wanted to move into the city when the kids were starting school. We found this building and ended up buying two floors – it used to be four apartments. We have a lot of space and we like the unusual shape."
Arrivals
Flights to Hong Kong
From London
Cathay Pacific – four daily
British Airways – two daily
From New York
Cathay Pacific – two daily
From Frankfurt
Cathay Pacific – one daily
Lufthansa – one daily
From Sydney
Cathay Pacific – one daily
Qantas – two daily