Local newspapers / Global
Talk of the town
Is there a future for local newspapers? We meet the believers from a British octogenarian maverick to a hi-tech Czech publisher and witness triumphs but also a spectacular failure as it happens.
Last year was widely dubbed the year the newspaper died. In the US, scores of local papers closed, including the famous Rocky Mountain News. In Britain, 53 local and regional papers closed over a 13-month period between 2008 and 2009. These papers met their demise because the holy trinity of local classified advertising for homes, jobs and motors, which had turned newspaper ink into rivers of gold, dried up or shifted online, never to return.
But in June, the OECD contradicted perceived wisdom, saying papers were not unduly threatened worldwide. It found 96 per cent of adults in Iceland read papers, as did 92 per cent in Japan, and that local papers were doing better than national ones in France, Norway, Italy and Japan.
While large local newspaper chains continue to suffer as their publishers are determined to squeeze high profit margins from them, look elsewhere and the picture is of local papers continuing to thrive. Monocle visits Scotland's West Highland Free Press, New Zealand's Gulf News,
Grocott's Mail in South Africa and a passionate British entrepreneur – as well as a hyper-local experiment in the Czech Republic that hit the buffers after an intriguing start.
And it seems the old rules of locality and community still apply: know your readers by being one of them.
---
Scoop specialist
New Zealand
Local government is big news right now on Waiheke Island. Until 20 years ago, the island was a standalone county, but has since been brought under Auckland City and next month, it becomes part of the enlarged Auckland Council. Residents aren't happy and the local newspaper, Gulf News, has been voracious in its reporting, even scooping the metropolitan daily New Zealand Herald. You could say that it's a big paper in a small town.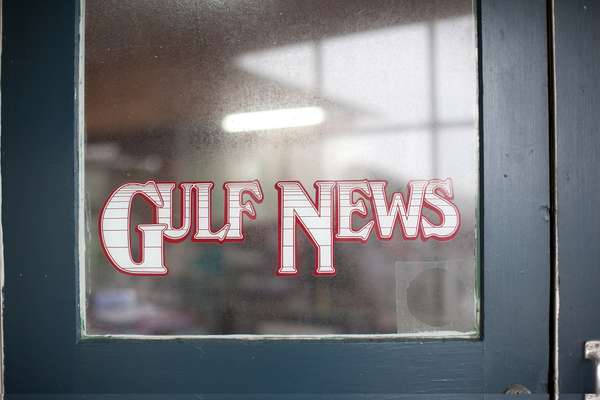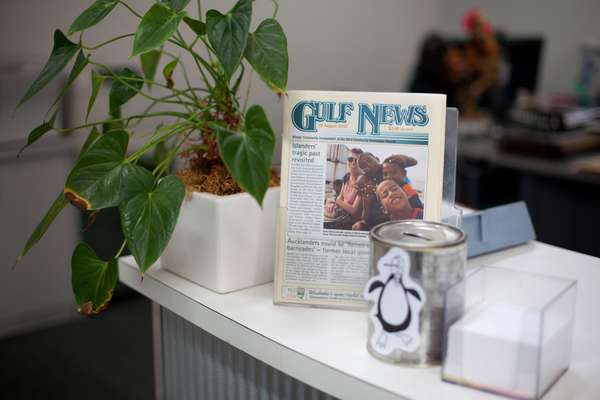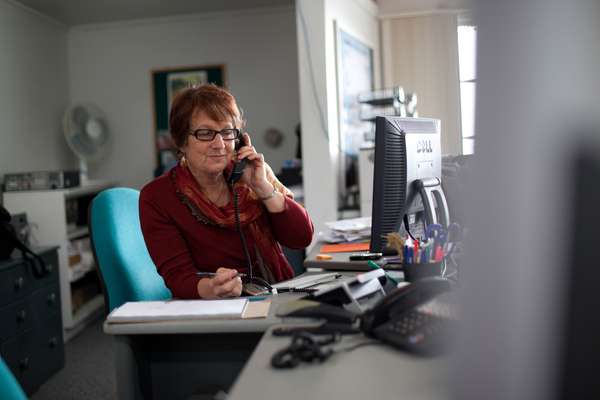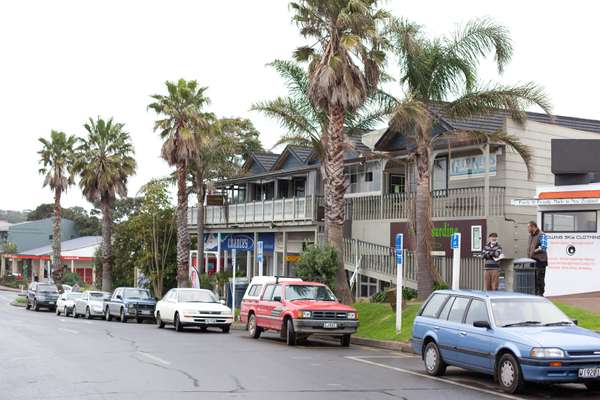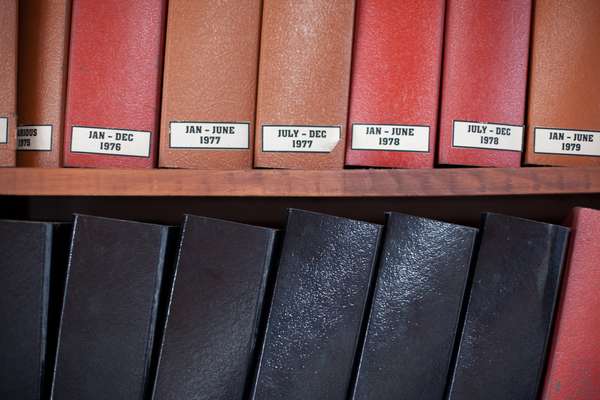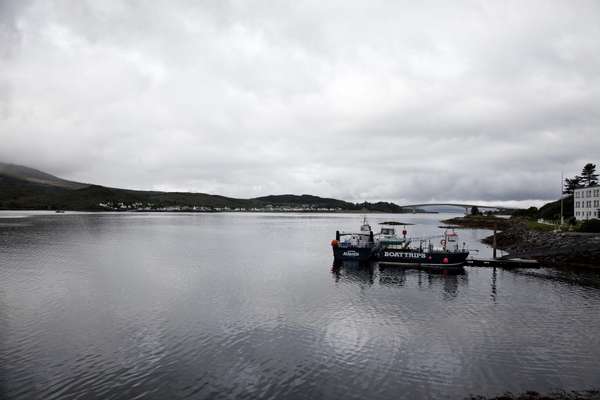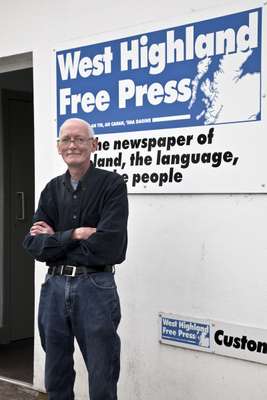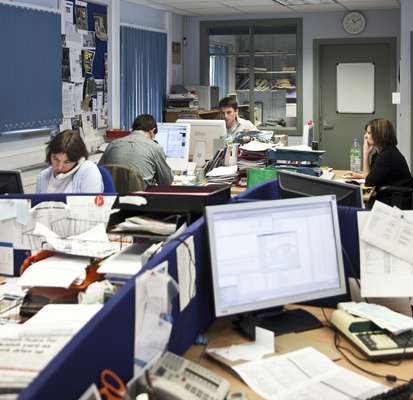 "We're probably more expected to do something on this little newspaper than they are on the community board," says editor and publisher Liz Waters. The 14-strong team, with just three ­reporters, produces a 70-page, staple-bound tabloid edition each Thursday. The design is ­reassuringly no-nonsense. The small office is in a faux-colonial building in the village of Oneroa, with a view of the sea; there are battered desks in the newsroom and it smells like stale coffee. On press day, you'll often find Waters at her desk by 04.00.
Typical stories: 'Battle looms over Esplanade'; 'Local artist to exhibit in UK'
Advertising: Full page advert costs NZ$345 (€190)
Recent classified ads: 'Lost – did you accidentally take home black Lycra Visage/Insight hoodie with ruched sleeve detail?'
How many staff: 14 including three reporters
Brief history: Founded by journalists in 1973 Ownership Pendragon Press, a publisher owned by editor Liz Waters
Circulation: 3,129
She joined the paper 30 years ago, when Waiheke was still rural – it attracted counterculture types in the 1960s and 1970s and has gentrified since the 1980s, when fast ferries reduced the trip to Auckland to 35 minutes. Aucklanders and expats have bought up coastal property, attracted by the beaches and vineyards. The community is diverse and opinionated. "We're a voice for everybody," says Waters. "If both extremes think I'm on the other side it means we're probably in the middle of the road somewhere."
Articles in one recent edition ranged from crime to a dispute over whether businesses could erect signage on main roads. It also covered an activist's fundraising efforts for the flood disaster in Pakistan and an extended piece on one man's charity climb of Mount Fuji. "It's the features," she says, "that really help people with their sense of place."
It's not an easy task, though. In recent years, the island's economy has returned to boom and bust thanks to an increasing number of "hollow homes" bought by absent owners, who might only visit a few times a year: the price of property has forced many lower-income families off the island. And these days, Australian-owned Fairfax Newspapers distributes the free Waiheke Marketplace to every household – the News costs $2 (€1.10) and comes out a day later. But there are enough Gulf News copies tucked under arms to ensure its success. "I have to deliver $2-worth of value to 97 per cent of Waiheke's population every single week," says Waters. "If we were on the wrong track, they would stop buying it."
---
Everyone's a shareholder
Scotland
The Isle of Skye is one of the remotest parts of Scotland. Spread over 1,655 sq km with only about 10,000 habitants, it is home to the UK's first employee-owned local newspaper. Last October, West Highland Free Press staff became shareholders in the trust that took over the weekly. Now, a year after the buyout, the title is faring well compared with its more muscular competitors, such as the Press and Journal and the Stornoway Gazette (both of which are owned by larger publishers), despite its isolated location and the uncertainties faced by print media.
Typical story: 'New classrooms for two Skye primary schools'
Cost of advertising: Full page: £1,040 (€1,270)
Example of classified ad: 'Lambs wanted! We will be on Skye on 6 September. All types of lambs and ewes taken. Payment when seen'
Staff: 15 full-time employees
Brief history: Founded in 1972 as a left-wing paper
Ownership: Staff-owned
Circulation: 8,642
Founded in 1972, West Highland Free Press primarily covers Skye, but it also reaches the surrounding areas of the Western Isles and Lochalsh. Despite a drop in sales from about 10,000 to 8,500 in 2008, the paper still manages up to 90 per cent penetration in some areas and has steady weekly revenue of £10,000 – 80 per cent of which comes from advertising and 20 per cent from sales. "People still like to sit on a train or on a bus and be able to read their newspaper," says editor Ian McCormack. "The printed word still has its own attraction especially in
small communities like this where the local newspaper is part of people's identity."
Hence the website offers only teasers to stories in the paper. "When we set up the website 10 years ago we agreed not to give away content for free, there is value attached to what we're doing," says managing director Paul Wood. This strategy seems to be working as broadband in this rural area is scarce.
"We get our news using the traditional old-school ways – talking to people, or readers phoning in. This is a quiet, small area and you happen to see and hear things,"
says McCormack. On Monday morning, the bright open-plan newsroom looks surprisingly calm and quiet. The home to its 15 staff members heats up towards midweek, as the newspaper hits the stands every Thursday.
"It never gets crazily intense here," says the newest addition to the editorial team, Lisa Falconer, who joined 18 months ago. "We are all relaxed and help each other. It's a good little team and people stay with the paper for decades." Jim Bruce, the production director who also works part-time as a fireman at the local station, is right there to prove Falconer right. He's been with the paper for 36 years and witnessed the transition from the black-and-white printers next door to the modern full-colour machines in the mainland town of Dingwall. The slogan on the paper's masthead translates as "The Land, the Language, the People". The Free Press features a regular Gaelic column by novelist and poet Angus Peter Campbell, and carries news stories in Gaelic. It has also campaigned for community ownership of land and the creation of a range of renewable energy projects.
"We would report on major national stories only if there was a distinct local angle to it," says McCormack. "It's a paper that not everyone is pleased with, but that's a good thing – because people are curious to read what we have to say and they are always ready to give us their feedback."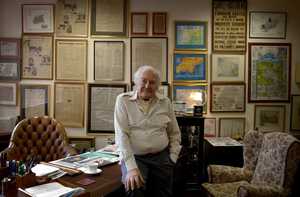 In March, something unusual occurred in a nondescript white office block on London's northern outskirts. Four local newspapers launched. The local journalists' union rep said Britain's capital hadn't seen anything like it for 30 years.
The man behind the four hyper-local papers, which included the Edmonton Herald and East Barnet Advertiser, is Sir Ray Tindle (right), an octogenarian World War II veteran who bought his first paper with his demob cheque and now owns 200 of them. Since the media downturn, his firm has launched 12 weekly newspapers and three years ago it rescued 27 papers from Trinity Mirror, which faced closure. His company is private, with no debts, bank loans, overdrafts or investors. Tindle realised that some of his local papers had become too big for their communities. One was losing £192,000 a year and redundancies loomed. Realising that firms that only sold to their locality had been priced out of the market by papers that stretched across several suburbs, he created a quartet of ultra-local papers, which are now making about £1,000 a week, helping to offset losses.
They are the newest papers in a stable with a long pedigree. "Many of mine are over 150 years of age and scores of them are over 100," Tindle says. "They have lived through two World Wars and at least six recessions and they will live forever. We believe there's room for more."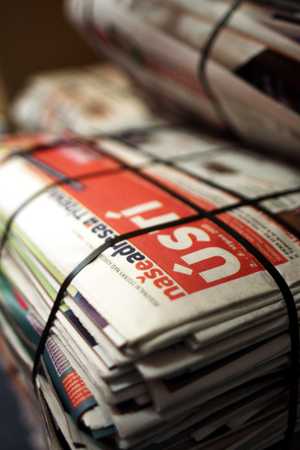 Last page turned
Czech Republic
For Usti, a city two hours north of Prague with a population of 100,000, the "news café" was such a nice idea: cappuccino sales helping to fund local journalism, part of a pilot project by a firm that launched local papers across the country and housed their newsrooms in cafés.
Until 27 August, when things turned sour, Nase Adresa Usti was a brave experiment; a 32-page hyper-local weekly paper that cost 11kc (€0.44), contained no national or foreign news and had a circulation of about 6,000, plus a website hosting blogs and videos.
The idea was to put journalists in direct contact with the local community. The pilot phase of seven weekly papers and 25 websites was backed by the large financial services firm PPF, which was poised to rapidly expand the chain to 150 local weeklies, 550 websites and 89 cafés.
It promised so much but it was not able to deliver enough so satisfy its owner, which abruptly sold its media division to Czech entrepreneur Richard Benysek for an undisclosed sum after a change in strategy. Officially, the fate of the cafés hung in the balance as monocle went to press, but staff attached to them told us the project would close. "Today we are leaving smaller projects, focusing on larger stakes," announced PPF chairman Evzhen Hart. "PPF Media Team has embarked on a new project with incredible energy." If you're locally owned, local works. Try to make sure you don't get bought by a firm run on balance sheets alone.
Student access
Student success
South Africa
Founded in 1870 as a free advertising sheet, Grocott's Mail serves the small South African town of Grahamstown, while acting as an incubator for journalism students. Bought by Rhodes University in 2003, the bulk of the newspaper's staff of 30 are journalism students – from first year to postgraduate level. "The best thing any journalism school can offer is practical experience," says news editor Abongile Mgaqelwa. Being in a live newsroom, she says, "gives them a picture of what their career will like".
Mgaqelwa says the paper is satisfied with ad bookings (profits are used to fund student bursaries). With 2,031 copies hitting the newsstands twice weekly, Mgaqelwa attributes its success to comprehensive coverage of local issues. "Grocott's is for the whole community. We strive to serve everyone – from the student and academic to the lady selling oranges on the side of the street," she says.
Typical story: 'Water quality has improved – you can drink it'
Cost of advertising: Page ad R6,751 (€725)
Staff: 30
Brief history: Founded in 1870
Ownership: Rhodes University
Circulation: 2,031 copies twice weekly