Americas / Global
Americas
Briefing
Monocle speaks to Haitian presidential candidate Leslie Voltaire and gets news from the Andes. Plus Sasha Issenberg's View from Washington.
NEWS FROM THE ANDES
Mates in the mountains
South America — 
DIPLOMACY
Two centuries after Simón Bolívar failed to unite South America, Andean nations are slowly opening up to one another. Peru is working on the Southern Interoceanic Highway (below), which will for the first time let drivers, truckers and bus riders cross from Lima to São Paulo without a multi-day detour through Chile. A 720m suspension bridge over the Madre de Dios river is to be finished this year after more than 30 years of delays.
Chile's president, Sebastián Piñera, and his counterpart in Bolivia, Evo Morales, are talking about how to give landlocked Bolivia freer access to the Pacific. That would end a century-old ­dispute and give Chile access to ­Bolivian natural gas. Dictators Augusto Pinochet and Hugo Banzer worked out such a deal in the 1970s, but they fell from power before putting it into action.
Colombia has joined Peru, Bolivia and Ecuador in issuing Andean Community passports. While each country is still responsible for producing its own papers, the documents now look similar and are all labelled "Andean Community". Next year, Chile, Peru and Colombia will create a common stock market, allowing pension funds and individual ­investors access to a wider variety of stocks without having to open accounts in foreign currencies.
---
The longest-running political dynasty in US politics will end next year when Chicago's mayor, Richard M Daley, leaves his post after 21 years. He is the city's second longest serving mayor, after his father, Richard J Daley, who ran the city between 1955 and 1976.
---
Unhappy birthday
Mexico — 
BICENTENARY
Mexico hoped its bicentenary would be the perfect lift for its battered tourism sector. Instead, 2010 has brought more problems. Here are three ways the nation hopes to rebound in its 201st year. — mc
Problem:
Airline Mexicana has gone bankrupt, and US authorities have downgraded the country's flight-safety status.
Fix:
The government is looking to foreign and national carriers to snatch the firm's 27 leftover routes. British Airways has opened a direct London-Cancún leg.
2.
Problem:
The drug war has scared away tourists.
Fix:
New tourism secretary Gloria Guevara has launched a campaign to rebrand the country and steer tourists clear of the worst urban violence.
3.
Problem:
Swine flu has hindered domestic travel.
Fix:
The government has offered nine million public- sector workers the ability to buy travel packages with money deducted from their pay cheques.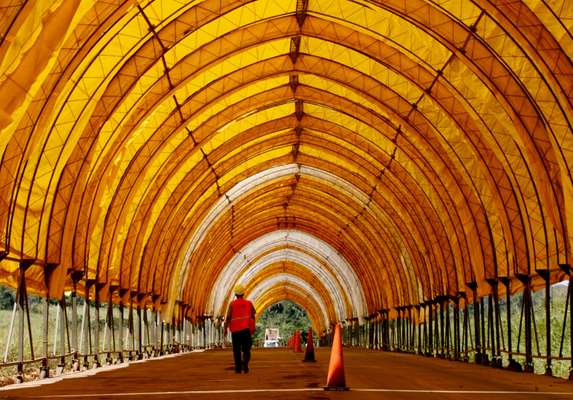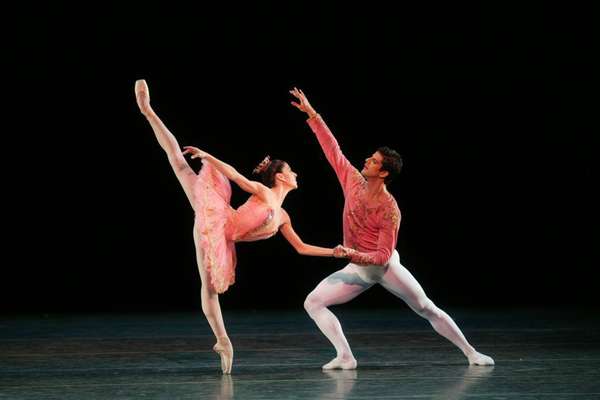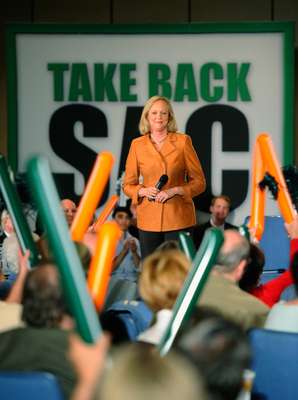 ---
The American Ballet Theater's visit to Cuba on 3-4 November will be the troupe's first appearance in the country in 50 years. It will be a soft-power coup for the US State Department, but also a new frontier in Kennedy-Castro diplomacy. The ballet's honorary chairman is Caroline Kennedy, daughter of the president who tried to invade Cuba and have its former leader killed. — drm
---
Advertising God
USA — 
RELIGION
When a planned mosque in Lower Manhattan produced a fresh wave of anti-Muslim sentiment, the Council on American-Islamic Relations fought back with that most American of mediums: television ads.
They arrived in a US ad market already saturated with faith-based appeals. This summer, the Church of Latter Day Saints launched a five-month, nine-city campaign (below) showing Mormons as typical Americans who – while forbidden to drink coffee or alcohol – still surf and ride motorcycles.
Meanwhile, in the wake of the Catholic sex-abuse scandal that has helped drive one in 10 parishioners from attending church, a group called Catholics Come Home is in the midst of a three-year effort to win back the lapsed faithful. Organisers claim to have boosted Mass attendance by 11 per cent in targeted regions and – critical to empty diocese coffers – salvation seems to come cheaply. An ad campaign in Phoenix costing $150,000 lured 92,000 new or returning parishioners: a mere $1.63 per worshipper.
---
Capturing the big daddy
Mexico
One of Mexico's most dangerous drug-trafficking families is facing up to the prospect of one of their number spending a lot of time behind bars. Authorities recently captured Sergio Villarreal Barragán, known as "El Grande", the leading player in the Beltrán-Leyva cartel.
---
View from Washington
A new breed of Republicans could steal the Tea Party's thunder as the story of the mid-terms
By Sasha Issenberg
The most exciting story to tell about November's mid-term elections may be about the phalanx of conservative neophytes – from renegade ophthalmologist Rand Paul in Kentucky to anti-masturbation activist Christine O'Donnell in Delaware – who have usurped Republican stalwarts with their populist, often libertarian, politics. Their success in party primaries is rightfully noted as a testament to both the weak hand of party leadership and the rampant disenchantment of voters.
Yet the enduring tale from this year might concern the candidates carrying the Republican banner who reflect a modern American oligarchy-in-the-making. Their campaigns are powered by wealth and fame developed in the new economies of technology, media and medicine. A list of the party's nominees in the most high-profile seats looks less like a speakers' roster at an activist rally than a business-school lecture series.
The two Republicans running in California, gubernatorial candidate Meg Whitman and Senate challenger Carly Fiorina, are the former CEOs of eBay and Hewlett-Packard respectively. The party's candidate for governor in Michigan, Rick Snyder, led a Fortune 500 tech rival, Gateway. Connecticut Senate nominee Linda McMahon stepped down as CEO of World Wrestling Entertainment – the sports-entertainment empire she founded – a year ago so she could enter politics.
Other candidates for governor of large states built their wealth in insurance and ­property. The party's contestant in Florida, Rick Scott, launched the Hospital Corporation of America and helped to grow it into the world's largest medical-care provider – and his equivalent in Massachusetts, Charlie Baker, ran Harvard Pilgrim Health Care, one of the region's top insurers. Most have relied on their own money to fuel their campaigns, with Whitman spending well over $100m (€75m) on hers, and they all enter November with a solid chance of winning.
It's notable given how few corporate boardrooms look like hubs of useful problem-solving right now (and some look like centres of criminal conspiracies). Some of the country's most visible firms are shedding jobs and others manage to stay afloat on federal help alone. Businesspeople in both parties have long auditioned for a political career and have found as many successes as failures. (George W Bush owned a baseball team before entering politics, and the Republicans' frontrunner for the presidency in 2012 is a CEO-turned-governor, Mitt Romney.) In most cases, today's CEO candidates aren't thriving because of a particular gift for selling corporate-style politics as much as benefiting from a void in Republican leadership.
In California, Massachusetts and Connecticut, Republicans have been losing key elections for so long that they are contending with the consequences of a lost generation of political talent. In these states, and others, there are few Republican elected officials with the celebrity or fundraising power to match a self-made businessperson. Perhaps the fact that former CEOs are interested is the country's worst economic indicator yet: the entrepreneurially minded see more of an opportunity to build a career in the public sector than in the private.
The four wealthiest senators:
Herb Kohl Wisconsin
$251m, retail and professional basketball
Mark Warner Virginia
$210m, mobile phones
John Kerry Massachusetts
$209m, via marriage
Jay Rockefeller West Virginia
$94m, inherited
Q&A
Leslie Voltaire
Presidential candidate
Haiti
Voltaire is an architect, urban planner and former government minister running for Haiti's presidency in the election on 28 November.
You have a varied resumé. How would that help you if you were to become president?
I fought for a law in parliament that allows Haitians with another nationality to have all their economic rights. Some 83 per cent of our professionals are abroad. Reconciliation of the diaspora is one of my dreams. The second thing would be the housing developments I've designed and built, and the parks I created in Port-au-Prince for its 250-year anniversary. Now, of course, the parks are invaded by squatters, but hopefully, with time...
How should Haiti address rapid urbanisation?
If we continue to invest only in Port-au-Prince, instead of three million people here we'll have seven million. So we need to invest in all of the regions. We have to create structures to support textiles, tourism, agro-industry.
Will radical changes be easier after last January's earthquake?
Things will be harder because where people were poor, now they are very poor. It will be easier because in the mentality of the people there is a need for rupture and change. The Haiti after 12 January is not the same as the Haiti before 12 January [when the earthquake struck].
You live a very different life to most Haitians. How do you connect with them as a candidate?
I talk about basic services and basic needs: food, education and health. Even if they're not literate, they want their children to go to school. I speak about infrastructure, roads, bridges, and pedestrian bridges. These are the problems people often face – they have to take off their shoes, and walk through rivers to get to school. I think we connect.